Audience distraction, no choice advertising advantage highlighted!
Take breakfast in hand, hurried out to press the elevator key, and start the day.
With the advance of urbanization, elevators have become standard in urban life. Elevator advertising, which comes with elevators, is also becoming an important medium for marketing major brands.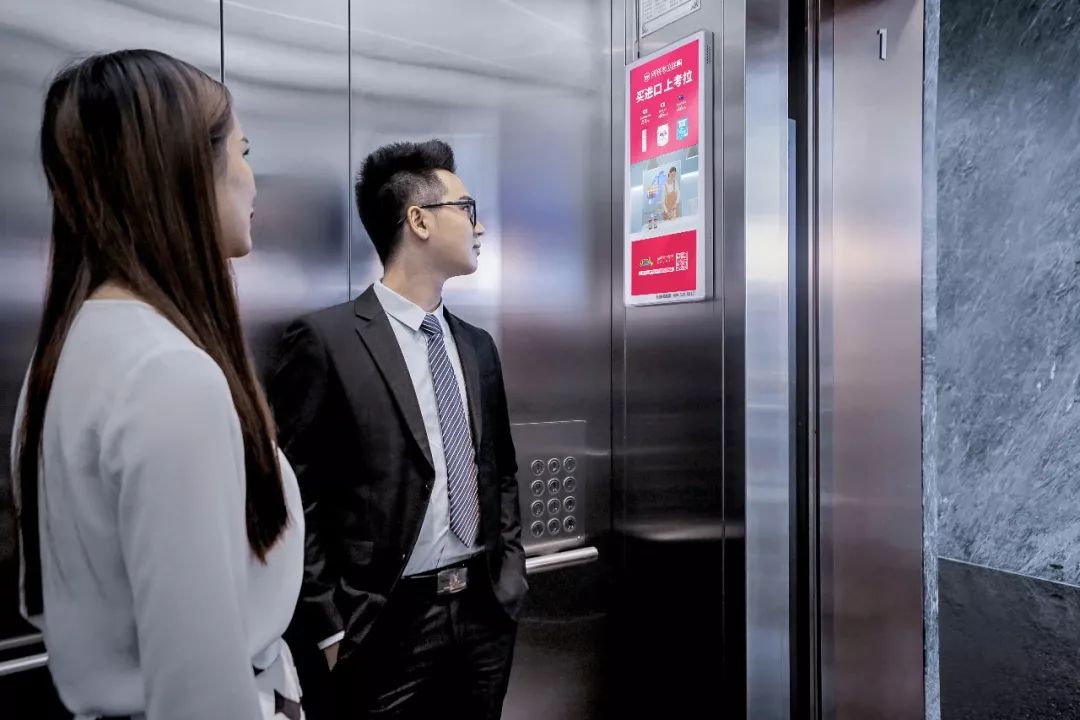 Why in many media, elevator advertising can maintain high-speed growth, become a lot of brand marketing incense?
In the commodity information is more and more rich and even flooded today, the audience's time, attention become scarce, limited, advertising for the audience's mind, and ultimately in the audience's attention competition.
Elevator advertising is undoubtedly a media form of high concentration of the audience at the time. Compared with the TV station has many channels can switch, online advertising can be turned off, elevator advertising is a typical non-choice advertising. Taking the elevator is a choiceless behavior, you can't always take the elevator, don't go out, don't go to work, don't go home.Elevator advertising in the audience must pass through the living space, in the closed space of mandatory exposure, with other media forms can not match the ultra-high advertising reach rate.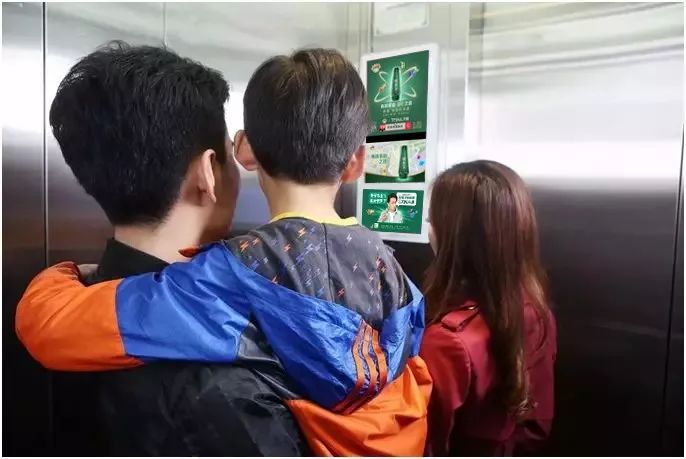 But no choice is not the same as coercion, but that you in this environment, your own time use is not too much choice, and elevator advertising just to meet your current attention needs.
Elevator time, for most of us are not much use of "junk time." Each elevator ride takes between a few tens of seconds and a few minutes, which is not particularly long enough to handle things.AndMost of the elevator also has no signal, people in the elevator to spend time in a boring and monotonous way.Elevator space itself is small, also lead to can not do anything else, even turn around and reach out there are some obstacles.
Usually, we avoid advertising, but in the elevator scene, at this time to play and display ads, may become this small period of boring time rare entertainment.Whether it's BMW's new car launch or Gome's low-cost ads, it's a bit more fun to ride in an otherwise tedious elevator ride.The audience's focus on advertising, in this small space appears in a very strong effect, the trendy ladder television advertising just rightFits the audience elevator for information acquisition needs, can effectively trigger the audience to actively watch.
People's attention is distracted and free most of the day, and can only be concentrated in small spaces and slightly mandatory environments.In the closed elevator, people and elevators are relatively static, easy to watch advertising.
In terms of space, elevators belong to a kind of closed space, this simple and narrow physical space makes people forced to pull into each other's interpersonal distance. The reduction of interpersonal distance leads directly to the increase of insecurity between people. In this case, the elevator rider will show unnatural movements, eyes, expressions and so on. And the trendy elevator TV on the rotation of advertising can effectively alleviate this embarrassment.
In today's increasingly distracted audience, elevator advertising has the advantage of no choice.As a leading media platform focused on community consumption,Trendy mediaOccupy."Home" this core scenario, the ads implanted in the user's daily life high frequency must pass through the living environment,Get a lot of offline traffic in an age of fragmented audience energy.
At present, trendy media has covered 100 cities across the country, with 700,000 elevators, covering 200 million people in the middle class. At the same time,The media form of the new wave elevator TV sound painting combination, dynamic combination and up-and-down screen interaction can attract the active attention of the audience and realize the effective reach and high frequency communication of advertising.
It is precisely because of this advantage, so that many brands frequently landing trendy elevator television, effectively reach the middle-class family crowd, the success of attention into sales."Products sold to home, advertising trend", is also becoming the brand in the new era of marketing.



❶ 3.8 gift-giving just in time, the trendy assists "good at home" service home
❷ Goddess Day, how do these brands seize the "her economy" market?

❸ Trendy media Zhang Jixuan: The era of media change contains great opportunities

❹ Why is the online recruitment industry's marketing war to start in the elevator?
❺ Life must be as lazy as necessary! The lazy gene is the underlying logic of consumer entrepreneurship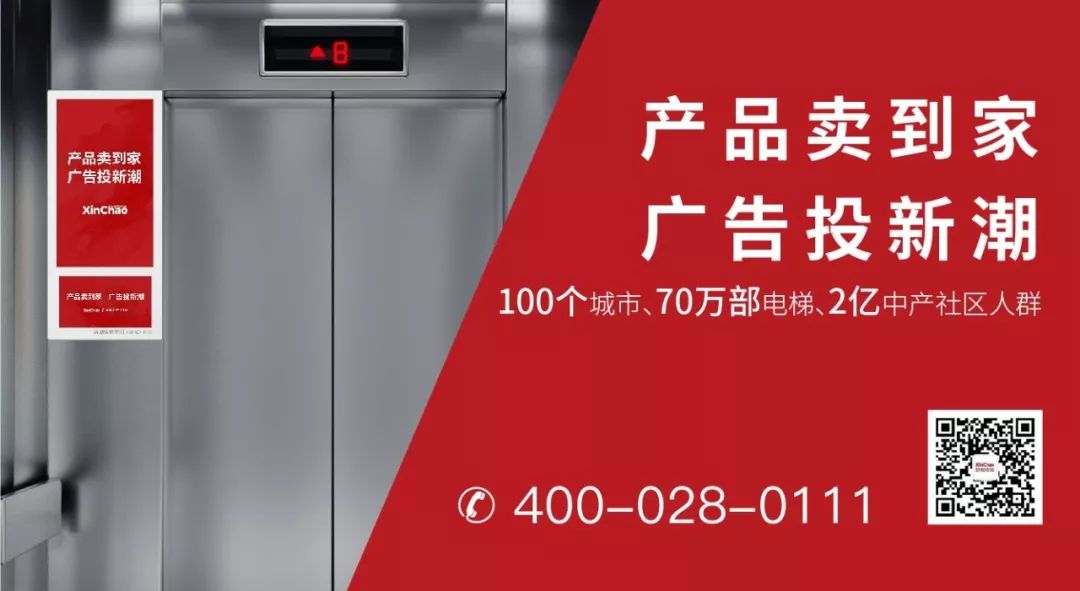 ---