Apple says no to third-party cookies, and the digital advertising industry may shuffle
It is believed that many friends will not be unfamiliar with cookies, which is part of the website used to store data on the user's local terminal, to help record the user's personal information (account password, access history, etc.). Through cookies we can no longer remember the account password of different websites can achieve automatic login, this function can be said not too convenient.
For users of Apple's Safari browser, however, things may be about to change. Apple has made a major update to its Smart Tracking Prevention (ITP) technology that was added to today's Safari 12.1 update, According to The Verge. Safari also blocks the ability of all third-party cookies on the basis of requiring client cookies to be stored for up to seven days, which means that no advertiser or website will be able to use cookies to track users' behavior on the Internet without making changes.
ITP, Apple's privacy protection and anti-advertising tracking technology introduced at WWDC in 2017, increases user privacy protection and enhances the web browsing experience by eliminating a large number of third-party tag codes that can cause load time delays. ItP's most direct and direct role in the past was to limit the reading of third-party cookies.
In fact, it's not just Apple's Safari that Firefox introduced in 2018 enhanced tracking protection (ETP) technology designed to effectively block cross-site tracking, allowing users to choose to block cookies and storage access from third-party trackers. In the face of competitors' actions, even Google, which relies heavily on advertising revenue, has called for the launch of Privacy Sandbox in 2018, which allows advertisers to display targeted ads without direct access to users' personal details and hopes to replace third-party cookies entirely by 2022.
So it says so much, in the end. What is the difference between a third-party cookie and a first-party cookie? In fact, in simple terms, the first party cookies are listed in the browser address bar site domain settings, while the third party cookies are embedded in the page ads or images and other sources.
For example, visit our San yi life website, it set up a cookie, this cookie can only be read by the three easy life under the domain of the web page, this is the first party cookie. And the same is to visit our website, the page useful to Taobao a picture, browser in Taobao to request this picture, Taobao will also set a cookie, that cookie can only be visited by Taobao, but can not be visited by our website. For users, at this time is actually in the visit to Sanyo life Taobao set a cookie, so called a third-party cookie.

Advertisers and third-party tracking service providers are by far the most common sources of third-party cookies, not only because third-party cookies can span different websites and platforms, but also because search engines and social media, the main delivery platforms, are difficult to monitor in today's digital advertising market. As an advertiser how to judge such as Baidu and Weibo to give the effect of the report is not true, has not used false clicks to fool it? Third parties need to be introduced to monitor and third-party cookies to track the user's behavior.
In fact, the role of third-party cookies is very simple, many people often find themselves in Taobao or through Baidu search for a certain shoe, and then in weChat circle of friends appeared on this shoe advertising, so they were spied on the user's privacy dialogue. But the reality is that advertisers can use third-party cookies to track users' browsing habits across platforms and push ads based on their daily visits.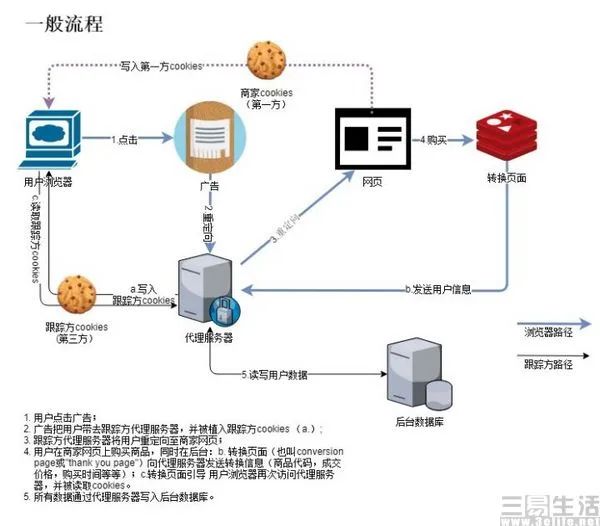 It's clear that third-party cookies satisfy advertisers and can be criticized by users for their privacy peeping. Among them, because of the deep binding of Safari and Apple's ecology, Safari users are often users of Apple products, so these users tend to have higher revenue compared to other product users, so for advertising companies is naturally very attractive target groups, and therefore the group that suffers from third-party cookies. But Apple has always been known for its emphasis on user privacy, so it makes sense to make that choice when the user base is excited.
Since Apple launched ITP 2.1 last year, it has left many third-party advertisers struggling. Apple's privacy protections have reduced the price of ads targeted at Safari by 60 percent, while the price of ads targeting Google Chrome has risen by a certain amount, according to people involved. In addition, according to a survey by Nativo, an advertising software company, only about 9 percent of iPhone users allow online entities to track their browsing habits on Safari, compared with about 79 percent of Chrome users.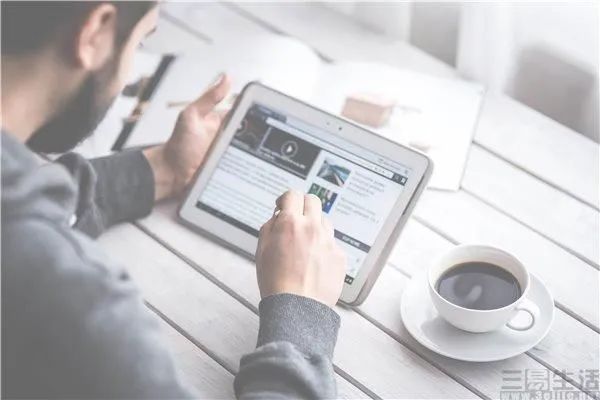 With Apple and Google announcing that they are shut out of third-party cookies, the biggest impact, apart from representing them or deliberately swallowing the cake alone, will be to revolution the digital advertising industry. According to statistics, targeted ads that rely on third-party cookies account for 80% of all digital ad servings, because targeted ads are the most valuable and can find the most likely users to buy through data, and the lack of third-party cookies to bring user portraits, targeted ads may soon be snubbed.
Once targeted ads, which are heavily based on user habits, are cold, contextual ads that focus more on matching content may return to the mainstream. Perhaps in the near future, the digital advertising industry will also usher in another reshuffle.
This article is pictured from the Internet
A real gaming phone comes from a passion for players.
After you don't have to spend a lot of money on advertising, will online education companies become?
---