All ad types and formats on Facebook (recommended favorites)
Cross-border e-commerce is a big business
Click on the blue font below the title"Cross-border logs"Pay attention to the public number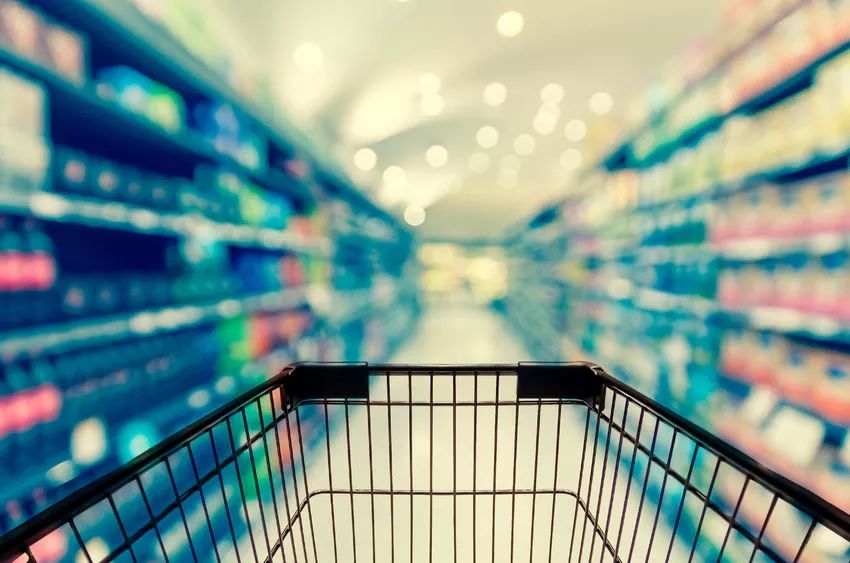 Cross-border logs . . ID: snswhycom
Cross-border export e-commerce companies, whether third-party sellers or self-built websites are inseparable from commercial advertising.
Article / Eight Commandments
Cross-border export e-commerce simply rely on search engine optimization to enhance the site in Google's ranking, placed in recent years for small and medium-sized enterprises, has been difficult to achieve good performance in the short term, the main reason is the lack of professionals in this area and Google algorithm updates, the promotion cycle is huge, and the risk is very difficult to grasp, for promoters also have a lot of pressure.
In recent years, the outbreak of social networks, led to the development of commercial advertising, many enterprises began to change their thinking from mobile advertising, began to focus on mobile user groups to accurately target promotion has become a cross-border e-commerce necessary marketing means.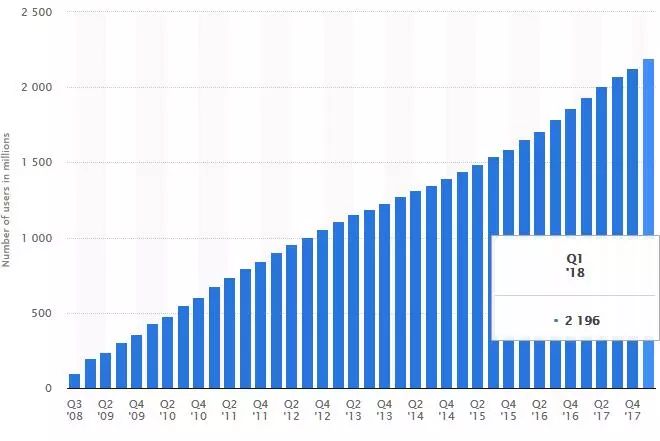 Facebook, the world's largest social networking site, has 2.19 billion users worldwide and 70 percent daily active, according to Facebook's 2018 Q1 report, a number that can help any business attract a large number of potential customers.

Not just looking at these numbers, but quality is also critical, thanks to Facebook's highly accurate ad-targeted push capabilities, which target users based on their age, gender, education, workplace, occupation, social relationships, and more, and even directly geographically, to show users in specific locations.
This article lists the types of Facebook ads: size and format
When you turn on Facebook Ads Management backstage, you'll see a large number of ad types offered by social networks, each with unique advantages, specifications, and use cases

Facebook image ads
Single-image ad-bit businesses offer the easiest way to get users to visit their websites. Setting up these ads is easy, and they can effectively increase traffic to your site.
Successful image ads use compelling titles, dynamic images and clear descriptions.
Facebook Image Ads - Image Specs:
Picture size: 400 pixels (wide) X 150 pixels (high and not less than this value).

Image width ratio: 9:16 to 16:9
Image file type: JPEG or PNG file

Although Facebook's image ad bits are 400 pixels wide and 150 pixels high (at least), it is recommended that images of this type be 1200 pixels wide and 450 pixels high. This is in proportion to Facebook's display and ensures the best viewing experience.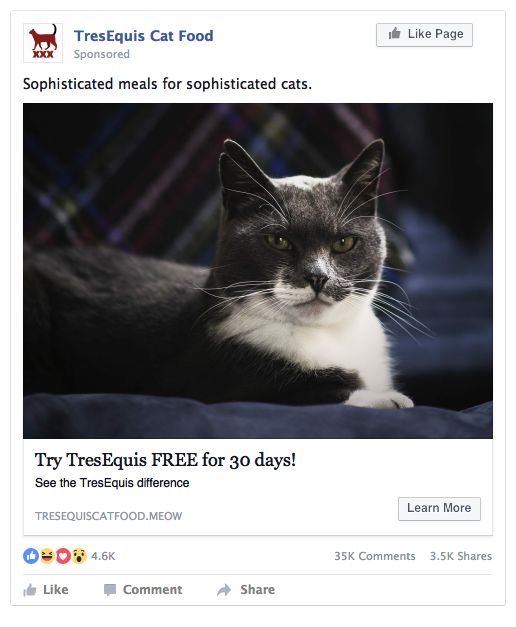 Facebook is referred to simply as FB
Ads with a large amount of text on FB need to be reviewed, with a lower priority than ads without text. Recommended ads Chinese 20% or less of the image.
If you think your ad has too much content, you can use FB's text comment tool:

FB image ad text specifications:
Title character limit: 25 characters
Link description character limit: 30 characters
Post text limit: 125 characters
Technically, there is no limit to publishing text, but the FB truncated it to 125 characters.

"Facebook Video Ads"
FB's video ads let your footage appear in videos from your target user Feed.
Videos are more engaging than images, so they're easier to see than ads with still images, but require a high level of video production.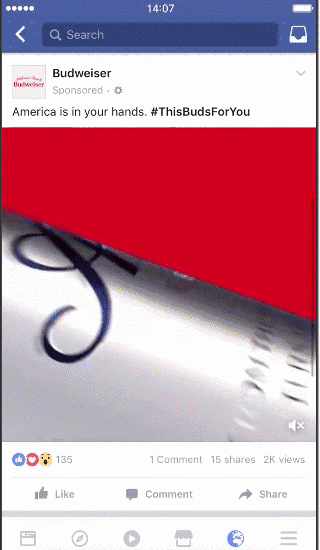 According to the data, FB's video ads show 10-30% more than image-based ads.
In other words, eye-catching video ads are an important tool for building brand awareness and attracting users' attention when they browse feeds.
FB Video Ads - Video Specs:
Video length: 30-60 seconds (best);
Video size: 1200 pixels wide x 675 pixels high
Video aspect ratio: 9:16 to 16:9

Video resolution: 720P (minimum)
Video file size: 4GB (max)
Video file format: . MP4 or .MOV file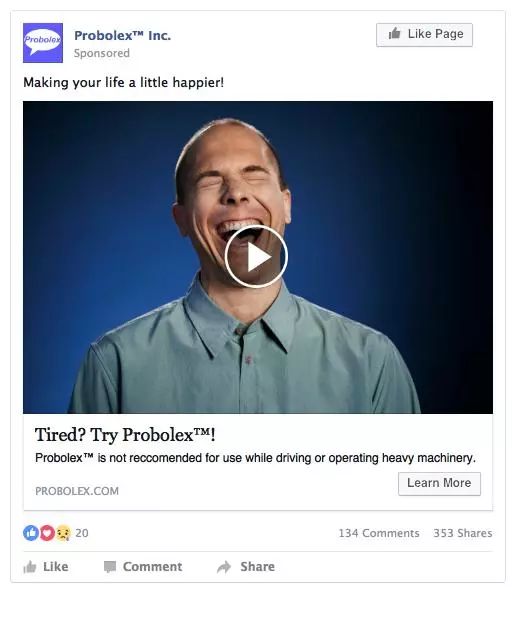 In addition to having very cow visuals, you can also add sounds and titles to FB video ads. Subtitles are technically optional, but are recommended because 85% of FB videos are viewed with sound off. Because there are very few video ads to watch with sound, consider using GIFs or CINEMAGRAPH, and FB allows you to use the image instead of the video.
Facebook's wheeled ads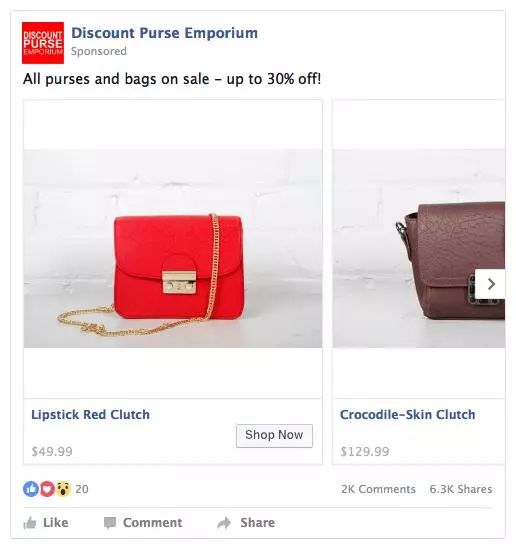 FB carnage ads can show up to 10 images or videos in a single ad. Each image included in your ad contains a link to your site that directs users to a specific page. With more visual space, FB turntable ads let you get more clicks.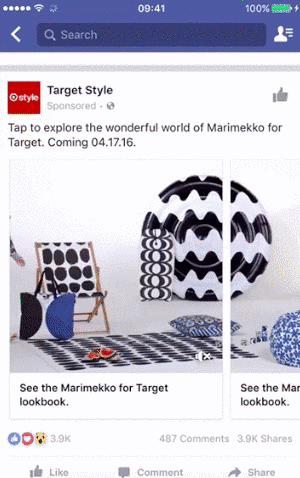 Each image has its own slogan that showcases a range of products, features a single product or tells you a brand story that is more appealing.
FB Wheeled Ads - Image Specifications:
Image size: 1080 pixels wide x 1080 pixels high
Image aspect ratio: 1:1
Image file type:. JPEG or .PNG file
Video length: 30-60 seconds (best);
Video size: 1080 pixels wide by 1080 pixels high
Video aspect ratio: 1:1

Video resolution: 720P (minimum)
Video file size: 4GB (max)
Video file format: . MP4 or .MOV file
Facebook canvas ads
FB's Canvas ad was released last year in a new format. Canvas ads are unique because they are designed for viewing on mobile devices. The user's phone triggers the canvas experience by clicking on the ad that appears in the NewsFeed.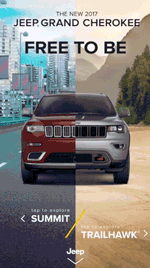 Canvas advertising is useful for businesses that want to create immersive experiences. Canvas ads contain videos, images, and rotations for users to interact with. There's even a tilt turntable feature that immerses content. In addition, you can tag products so that users can follow the link to purchase them.
FB provides four different templates to create canvas ads, each with different advertising goals:
Get new users: Optimize landing pages for new customers.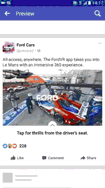 Showcase your brand: Storytelling and engagement optimization with a full-screen experience.
Sales Product-Grid Layout: Optimize your mobile shopping experience to showcase your site.
Sales Product-Lifestyle Layout: Optimized for an interactive shopping experience, similar to a lookbook
FB requires the same image and video specifications in canvas ads as other ad types. However, because canvas ads are mobile-only, you need to optimize them for smartphone devices.
Image size:1080Pixel width,1920The pixels are high
Image aspect ratio:16:9
Image file format:JPEGOr.PNG
Number of images: Max20Photo
Although the width of the full-screen image is1080Pixels, height is1920pixels, but you can make the image wider for tilt-to-pan functionality.
FacebookCanvas ads - Video specifications
Video size:1080Pixel width,1920The pixels are high
Video resolution:720p(Minimum)
Video file type:.MP4Or..MOV
Video aspect ratio:16:9
Recommended video length:2minutes or less
Number of images:20Photos (up to)
The FB recommends that you position your video vertically, as it visually indicates that the viewer may be holding the phone across the line, and you can add as many videos as you want to to canvas ads, but not for groups running for more than 2 minutes. Long videos can cause video to take too long to load, reducing user engagement.
In addition, the average user can only use 30 seconds of canvas advertising, so longer videos result in less complete views. Longer, richer videos tend to perform better on FB ads.

While dynamic FB ads may seem no different from other ads, their settings and features are unique. Instead of creating ads for individual products, you create a template that automatically populates ads and provides information about products or services extracted from datafeeds.
Dynamic ads are targeted at people who are interested in your product. FB is able to extract information from your FB pixels and SDK and show ads to people who are interested in your product by taking action, such as clicking on an ad or referping to a product on your website and adding it to your shopping cart.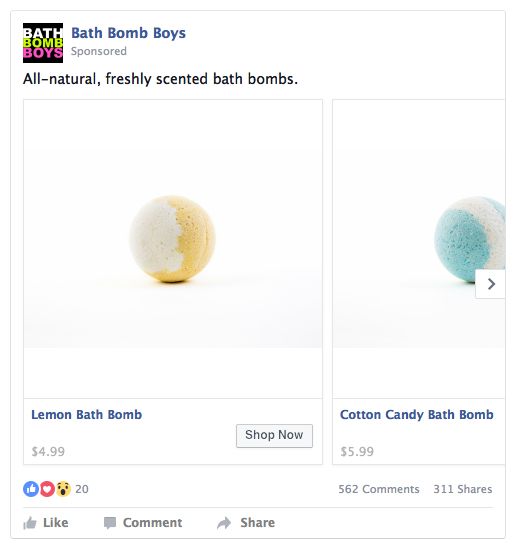 The process is largely automated because creating a single template provides the right product to the right users. This means that the biggest benefit of dynamic ads is that merchants tend to get more conversions at a lower cost-per-click .
Once your product is added, dynamic FB ads are created and populated from the data source provided. You can choose to display all of your products or products that customers have viewed, or you can add them to your shopping cart or purchase them. Dynamic ads can appear as acarlyted or single-image ad, and a single template will run ads on desktop and mobile platforms.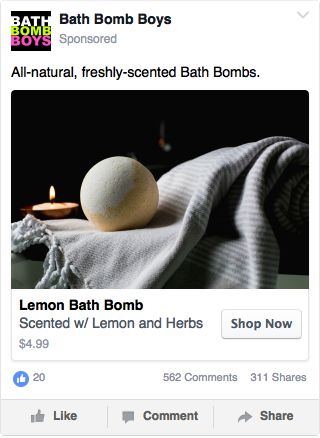 The most important thing about dynamic ads is to target the right audience. FB allows you to target users who have not yet purchased but are interested. You can exclude users who have recently purchased from you to avoid paying users who are less likely to purchase. You'll also be asked to set a window retention time, and Facebook recommends placing it within 30 to 90 days to increase your ad's exposure.
Facebook Lead ads

Facebook lead ads are used by businesses to collect contact information for potential customers. With leading ads, users can provide their information (such as name, phone number, email address) and sign up for more information or request download resources.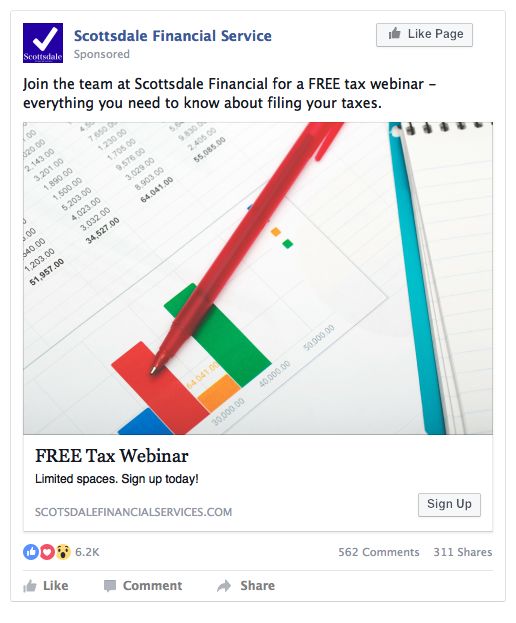 Facebook LeadAdvertising. - Image specifications
Image size:1200Pixel width,450The pixels are high
Image aspect ratio:16:9
Image file type:JPEGOr.PNG
Number of images:20Photos (up to)
Although the FB lead ad will display a 400 x 150 pixel image, the size should be 1200x450.
Facebook favorite ads
FB Collection Ads is a visually immersive format that allows merchants to create individual ads that show a range of products or services. With this ad format, users can browse and buy a variety of products. Favorite ads contain images or videos, followed by thumbnail product images. When someone clicks on a favorite ad, they'll appear on your canvas ad.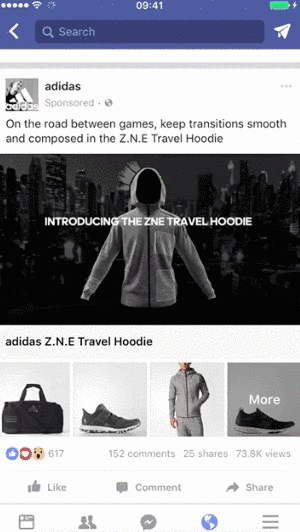 Like Canvas ads, favorite ads are designed for mobile users. The idea behind favorite ads is to create an in-store shopping experience. Users will initially see ads in their mobile news feed, which contain four products, and click on the ad to display a collection of up to dozens of products in your catalog. These products are automatically pushed by FB based on the user's preferences and the merchant's user targeting settings.
Favorite ads typically show the main image or video, as well as multiple product images. If you choose to include the main video, you need to control the aspect ratio of the video to 16:9 or 1:1. For images, you want to use a scale of 19:1, with a size of 1200 pixels x 628 pixels.

Facebook Page ads
Facebook Page ads are unique in their format because they focus on user engagement. With this ad format, you can create posts that engage people and share stories about you to build brand awareness. Analyzing your pages like an ad can help you understand what's most likely to drive user engagement.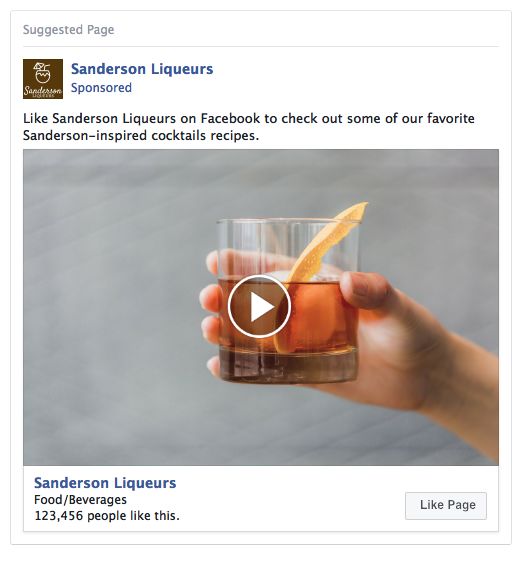 Event pages like this are designed to appeal to people who might be interested in your brand and posts, so you can increase your attention.

Users are less likely to like, share, or comment on content that appears to be an ad. This means that dynamic and interesting content is more valuable than content that focuses on sales. When trying to determine whether your ad should contain an image or video, allow your content to specify the format you choose. Although videos are more engaging, brightly colored and visually appealing images may be more compelling than regular videos

Facebook Page like ads - image format:

Image size:1200Pixel width,450The pixels are high
Image aspect ratio:9 : 16To.16:9
Image file format:.JPEGOr..PNGFile.
Facebook Page LikeAdvertising. - Video specifications
Video length:1-3Minutes (best); 240Minutes (maximum)
Video size:1200Pixel width,450The pixels are high
Video aspect ratio:16:9
Video resolution:720p(Minimum)
Video file size:4GB(Max)
Video file format:.MP4Or..MOVFile.

That's all the types of ads on Facebook, so you can start promoting your business.


In the above article picture source network, copyright belongs to the original author, infringement please contact delete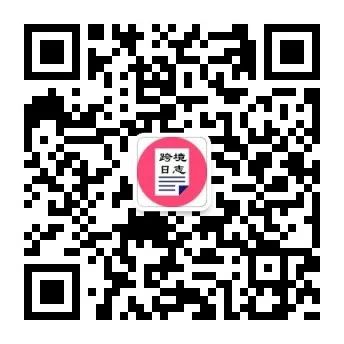 What other ads do you think are worth doing besides Facebook commercials?
 Welcome to the comments area message, and share with you Oh.
---