Alibaba closes all e-cigarette stores, and YouTube search results introduce shopping ads for the first time
YouTube search results have introduced shopping ads for the first time;eBay launches new international shipping option eBay Send;Alibaba closes all e-cigarette stores...... More exciting to see, all in one day cross-border.
---
۰ ۰ ۰
YouTube search results have introduced shopping ads for the first time
For the first time, YouTube has introduced shopping ads in home feeds for search results and video platforms, providing brands with a new impetus for e-commerce.YouTube has also increased the interactivity of video ads, allowing advertisers to provide information such as store locations, interest forms and other call-to-action terms. YouTube also plans to add options for sitelinks to the TrueView ad format, which means advertisers can direct users to pages such as holiday catalogs and store hours.
 ۰ ۰ ۰
eBay launches new international shipping option eBay Send
eBay Send is a new way for eBay to ship international orders to U.S. sellers.Currently, eBay only allows specific sellers to use the service.eBay will launch the service in January 2020, when all sellers will have eBay Send as an option for buyers.eBay says on its website that from January 2020, the new option will be available in the list stream, where you can choose to calculate (Calculated) or fixed international shipping (Flat) cost list under Shipping Details.For any of these options, select the eBay Send International Standard shipping service from the drop-down menu.
 ۰ ۰ ۰
Alibaba closes all e-cigarette stores
On November 7, Alibaba announced that it would close its e-cigarette stores on the platform and take e-cigarette products off the shelves at the request of the Zhejiang Tobacco Monopoly Bureau, according to media reports.At the same time, it will ban advertising of e-cigarette-related products.Previously, Alibaba had asked any store not to sell e-cigarette products to minors in any form, and to increase the purchase of dissuasive information and online transaction blocking.Alibaba Group's platform governance department issued a notice that it will comply with the relevant national policies and laws and regulations, in line with the relevant state departments for the supervision of e-cigarettes.
 ۰ ۰ ۰
Jumia launches the Jumia Prime Loyalty Program subscription service
Jumia is understood to have modelled it on Amazon Prime with a prepaid subscription service called Jumia Prime, which offers up to 20 deliveries per month to users, with subscriptions costing 1,249 Kenyan shillings (about $11.9) and 2,259 Kenyan shillings (about $21.7) for three and six months, respectively. 
With this subscription service, buyers are not liable for local shipping costs for purchases made on Jumia Express, Jumia, and Jumia Global.However, international shipping charges arising from purchases made from international sellers will still be charged.
 ۰ ۰ ۰
VOVA opens the Black Five event registration channel 
According to Ewing.com, at present, VOVA Black Five event registration channel has been officially opened, the registration time is:2019-11-01 00:00:00 to 2019-11-20 23:59:59, before the event registration deadline, you can click the "Edit" button to edit or modify the event merchandise, after the registration time is not allowed to modify the registration information.It is reported that the event is divided into three time periods:Warm up for 4 days, activities for 3 days, Cyber Monday for 1 day.
It may not be reproduced in any form without permission

Reprint please contact: yujie@enec.net



Recommended reading


>>Escape from the depths! Is it feasible to go back to your hometown and do cross-border e-commerce in years?
>>Amazon has launched its "toughest" product title policy, a nationwide strike by Mexican truck drivers
>>Guangzhou cross-border e-commerce imports are the first in the country, in September the global shopping category APP rankings came out
>>It is China's fourth-largest Internet company, with 87 billion packages worldwide in 2018
>>It's exploded! Amazon sells sweatshop merchandise and Google reports better-than-expected profits from Q3
Eden.com
∣
Have an attitude
Cross-border e-commerce industry media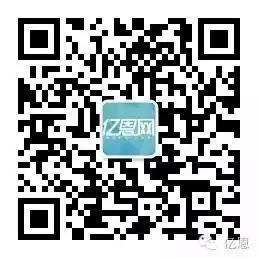 Press and hold the QR code to scan and follow us!
---