Advertiser: Audience forgetting is instinct, advertising repetition is the duty, the bigger the brand, the more successful the truth!

    Guys: Why do many well-known brands continue to advertise? In many people's eyes, such as Coca-Cola is already well-known brands, can not be advertised?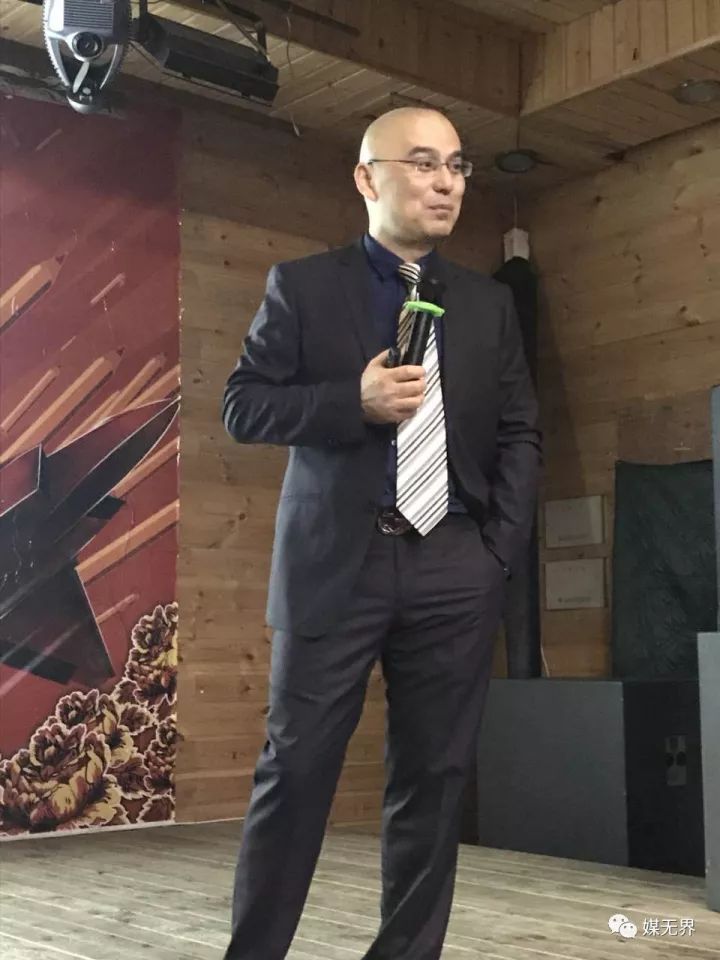 Is it true that people don't buy Coca-Cola when they stop advertising? Why does it have to spend so much money to keep advertising? Is this what we're thinking?Global Chinese president excellent marketing power and China's advertising media training first person, brand competition and cutting leadership art founder and head coach Peng Xiaodong mentor's point of view: the audience is to forget, advertising is to repeat, in the Internet plus, big data era, the competition must be the last consumer's mind and awareness, the media is a nail, advertising words are a hammer, advertisers budget decision force size, for consumer planning economy is rape, market economy today to seduce!

Jian Libao's story: "Household" has never been reliable
       We say that Coca-Cola's household name is just one result of its continued advertising, but "household" has never been reliable - let's look at a once-household example, Ken Libao,Called "Oriental Magic Water" at the time, Jianlibao is a miracle of the local soft drink market.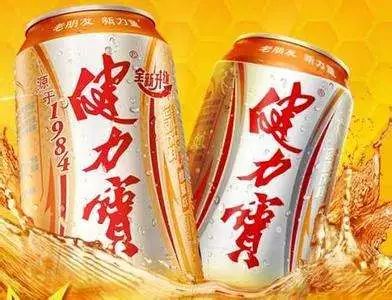 Its excellent advertising let it sit on the domestic beverage market's first throne, sales in 1997 reached a staggering 5.5 billion, is Pepsi and Coca-Cola sales in China combined, when the orange cans of Jianlibao is a lot of post-80s childhood collective memories, with "household name" to describe nothing, but now for the 95th, 00th, many people do not know what Jianlibao.
The reasons for Jianlibao's sinking are complex, and certainly not due to the fact that we no longer run ads, but it objectively provides us with an excellent case for answering this questionOnce a household name, the result of years of non-advertising is that consumers forget it.
In fact, Jianlibao did not close down, is still on sale, now Coca-Cola, Pepsi, Jianlibao three drinks at the same time on the shelf, how many consumers will choose Jianlibao? For many young consumers,The three words of Jianlibao can't make them associate any more.
Jianlibao is a typical phenomenon that we explain brand advertising, so what is the essence of this phenomenon? Let's go down:
Forgetting curve: People are always forgetful
The forgotten curve of German psychologist Ebinhos tells people that the rate at which people forget a thing is not linear, but begins to forget quickly, and the rate of subsequent forgetting slows down.The theoretical guiding principle of this finding is that any memory must be repeatedly enhanced before it is forgottenRepeat, and advertisers understand this - to deepen your impressions over and over again before people forget, so that you can build a strong image, or others will forget you.
Whether it's the era of television advertising orIn today's Internet advertising era, brands are very concerned about advertising when one indicator is the frequency of coverageUsually an ad Campaign plays on TV for four weeks and then stops for two weeks, and covers the same crowd at least three times when it's on the Internet, with a memory curve behind it to make you feel more impressive before you forget.
According to Nielsen, an average American has access to more than 120 advertising brands, and how to stand out from the crowd is a direct and effective tool.
Even if the impression has been reinforced over and over again, if not strengthened over time, it will slowly disappear in the minds of consumersLet's cite another case: Li Ning, a former gymnastics prince, was an all Chinese idol in the 1980s, not too much to describe as a household name.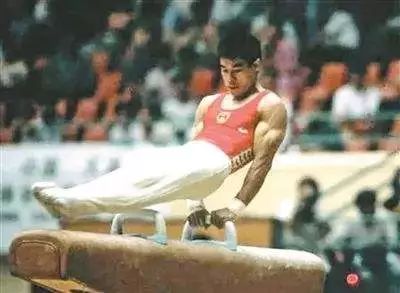 But more than 20 years later, how many people still remember Li Ning as a living gold medalist? You go.Ask the younger generation, and even many of them only know that Li Ning is a sports brand and do not know the former national idol and world champion.If Li Ning wants to, how many sports brands are willing to talk to Li Ning?So Li Ning has long recognized the forgotten curve of people, early to make their own name as a sports brand.
By the same to no means, without Yao Ming, the heat of the past two years has objectively inevitably declined, more than 60% of NBA stars in retirement within five years of bankruptcy is related to their lifestyle and financial thinking, but from one side of the exposure brought about by the decline in business value is how great.
The mechanism of the role of advertising: inform, persuade, remind, strengthen
    For any one product, its advertising audience can be divided into high-frequency consumers, low-frequency consumption, non-consumers, advertising on these three types of human action mechanism is not the same, according to the classic advertising theory, the logic of advertising function comes from four aspects - inform, persuade, remind, strengthen.
   1) For non-consumers, the role of advertising is to cultivate visibility, that is, advertising role in the "inform and remind"——
"We've come up with a new taste!" "We've got a new spokesman," "We've got a new packaging," "We've got a new marketing theme"... All of this needs to be communicated to consumers through advertising.
I didn't drink Coke until 2014, and for Coca-Cola, I was a non-consumer, but one day in the summer of 2014, at noon, I swam out of Haidian Swimming Pool, thirsty and hungry, next to the newsstand Coca-Cola lyrics bottle in the promotion, I picked out the bottle printed with the "original dream, absolutely will achieve" lyrics, drink extreme thirst, very comfortable, and then I became Coca-Cola's mild consumer.
Non-consumers like me who seem to be "accidentally" transformed are a necessity in the eyes of Coca-Cola advertisersEvery day, thousands of non-consumers are transformed into low- and even high-frequency consumers, and this "accidental" transformation is actually the inevitable result of a long-term advertising infection.
In the summer of 2013, Coca-Cola's nickname bottle ads increased sales by 20% year-on-year.Know that even in the Coke consumer country of the United States, 45% of households do not consume Coca-ColaAnd as long as advertising can drop that percentage by one percentage point, it's also extremely successful for Coca-Cola.
2) For mild consumers, the role of advertising is to cultivate reputation, that is, the role of advertising in the "persuasion."
One of the characteristics of mild consumers is that they tend not to have a stable pursuit of a particular brand: they may drink Pepsi or Coca-Cola; they may eat McDonald's, they may eat KFC; they may wear Nike, they may wear Adi.
But they're very important,Because consumers have a large number of choices, so mild consumers, although the long tail of brand consumption, but their share of brand sales is actually very highAs if no one eats McDonald's every day, people always eat McDonald's once in a while, but it's those consumers who eat once in a while that support McDonald's popularity, and the role of McDonald's advertising is to make sure that when you think about eating a family, it's within your options.
When I graduated, I met a young editor after 90, every time I ate with her he chose Coke must choose Pepsi, the instant waiter gave her Coca-Cola, she will also be specifically replaced with Pepsi, I asked her why? She said:Because Pepsi invited Wu Mo worry as a spokesman, I like her, I also know that there are many people do not like my family Mo worry, but Pepsi still invited her, I became Pepsi powder!"Consumers are like this, they have a lot of reasons to like a brand, so advertising companies have to think different advertising strategies to influence these diverse consumers.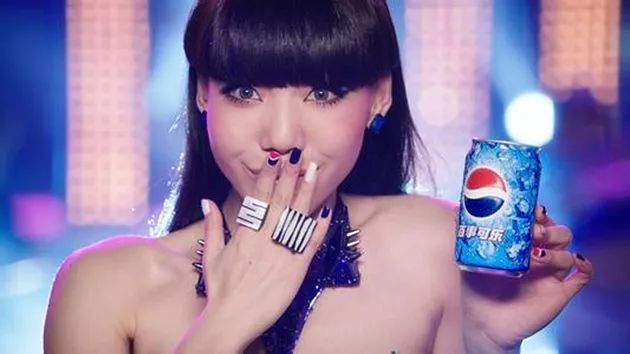 3) For heavy consumers, the role of advertising is to cultivate loyalty, that is, the role of advertising in the "strengthening"
That's when the role of advertising becomes to reinforce the pride of loyal consumersFor example, you are already a big consumer of Pepsi, the refrigerator is full of Pepsi of different sizes, every time a friend party you must drink Pepsi, this time if Pepsi sponsored the World Cup, or asked Leonardo to do endorsements, or released a viral video of the word-of-mouth explosion, you must think: Well, this is the Pepsi I love!
My cousin bought a Xiaomi mobile phone in 2015, when Xiaomi sponsored the Spring Festival Evening ad, and my cousin was very excited to see Xiaomi's ad on Chinese New Year's Eve nightThe excitement stems from his thought that his choices are finally being accepted by more people and going mainstream, which is actually the pride that advertising brings to loyal customers.
Making loyal consumers proud is also one of the important missions of advertising.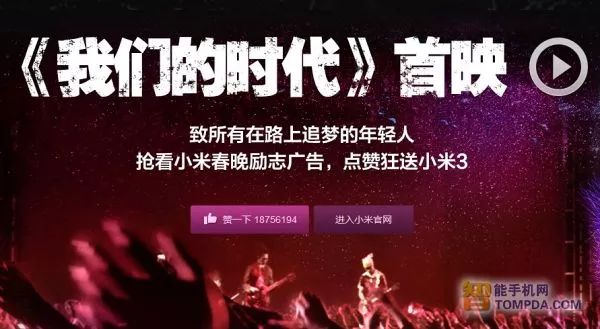 Competition and scale: If you don't advertise others will do it
Coca-Cola's market is a fast-food market.The fast-food market means a higher frequency of purchases;At the same time and shampoos, cosmetics and other products that emphasize the functional level, Coca-Cola and Pepsi in the product function, taste level of the degree of differentiation is basically small.
When Americans experimented in 1970, less than 10 percent of them could drink the difference between two kinds of cola.That is, brand is an important way to maintain the bridge of purchase, and advertising is one of the most important ways to shape the brand(One of the reasons is that there are exceptions, such as the old mother is to use its unique taste to shape the brand, underwater fishing is to use its superior service to shape the brand, they do not advertise)
The beverage market is extremely competitive, and it's important for Coca-Cola to keep its size with advertising, and a simple rule for a company as big as Coca-Cola is that it'sIn the short term (i.e., when fixed costs remain the same), scale determines profit marginsBecause marginal costs are definitely falling in the short term, let's take a simplified model
If Coca-Cola's fixed input cost is 100 yuan (including plant, research and development and other costs that do not change with sales), the annual production of 200 bottles of Cola, each bottle of Coke variable cost is 1.5 pieces (i.e., the material cost of a piece of drink), then its total The cost is 100 plus 200 x 1.5 x 400, the average cost is 400/200 x 2 yuan, if each bottle sells for 2.5 yuan, then it can earn 0.5. At this time the advertising stopped, sales from 200 bottles to 100 bottles, fixed costs remain unchanged, the total cost to 100 x 100 x 1.5 x 250, and the average cost becomes 250/100 x 2.5, if you sell 2.5, then do not make money, profit margin becomes 0, this is the meaning of the short-term scale.
Of course, the reality is 1,000 times more complex than this model,But in any case, for an industry, size and share mean bargaining powerWhen you are small and have a small share, you have very little bargaining power for upstream suppliers and downstream distributors, in which case it can be very difficult to make a profit.
If you don't advertise, someone else will do it, someone else's size will crush you, and unless you change your pattern to make a profit on a small scale, maintaining scale through advertising is an inevitable choice......(Unfinished, pay attention to the media borderless WeChat public number and view historical news, more original hands-on dry goods wonderful sharing!) Welcome to forward, please indicate the author and source, more sincerely invite you to visit Peng Xiaodong tutor classroom to listen to Peng Xiaodong tutor live wonderful speech! WeChat and mobile phone number: 13076066155)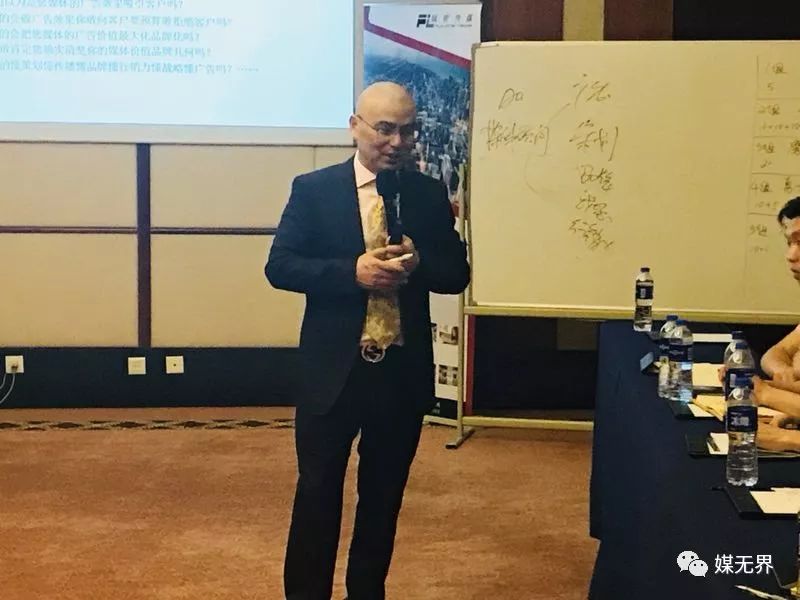 ---


     Media unbounded ----- Biography no boundaries, no media, up to the world! Founder trademark holder: Peng Xiaodong
     Look forward to various forms of international and domestic cooperation; hotline: 13076066155
    There is no boundary in the media -----No borders, no borders for the media, all over the world!Founder Trademark Holders:Peng Xiaodong

        Looking forward to international and domestic cooperation in various forms;
---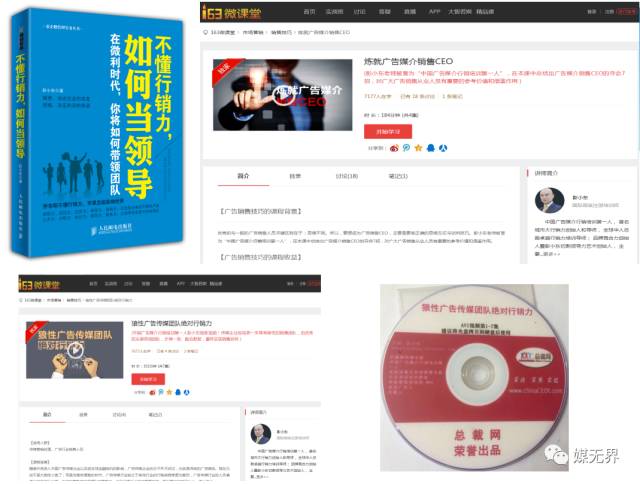 ---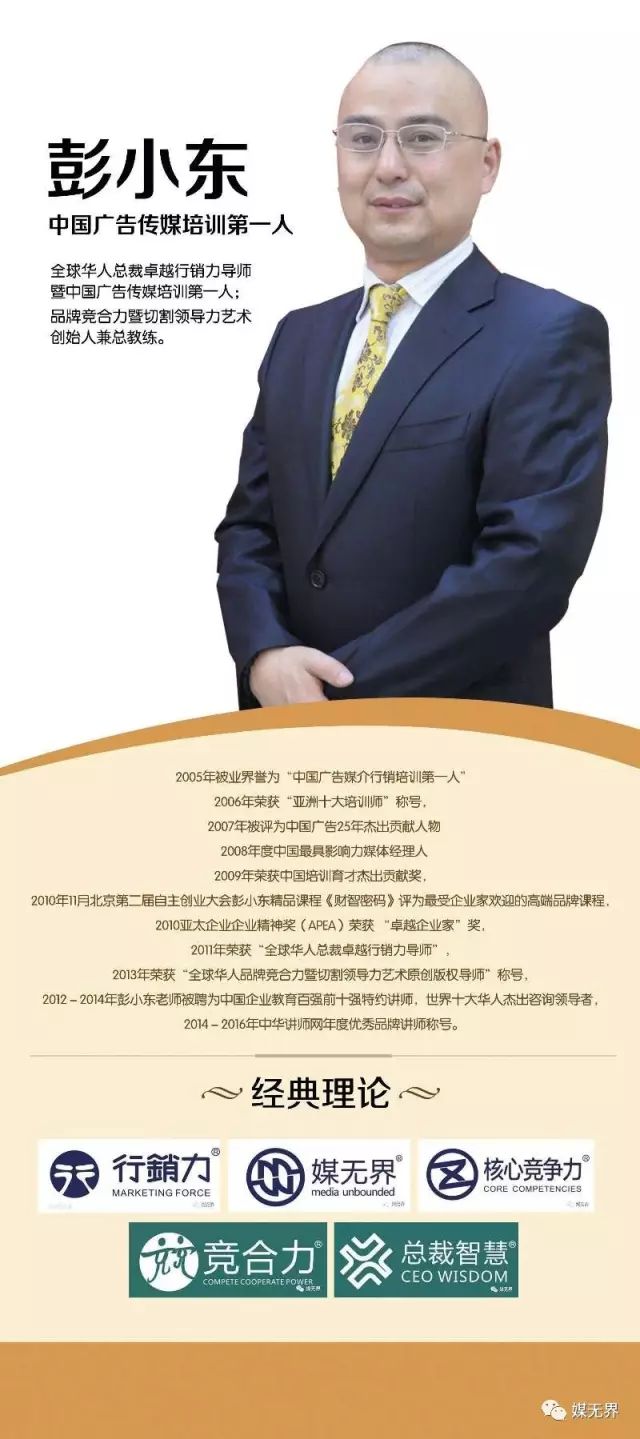 Peng Xiaodong mentor
【Qualification background】
In July 2017, he was appointed as a visiting practice professor by Tsinghua University School of Economics and Management, and as a visiting professor at the Institute of Education, Culture and Brand Strategy of the Institute of Private Economics of Peking University.Member of the Academic Committee;
In January 2017, Peng Xiaodong, mentor of the 12th China Media Conference, was awarded the "Golden Great Wall Media Award, 2016 China's Top Ten Media Fusion Innovation Person of the Year" and "Golden Great Wall Media Award, China's Top Ten Communication Leaders" honorary title. Since 2003 has been the Chinese lecturer network, NetEase cloud classroom, the world consultant network, the world manager "China lecturer 50" "global consultant 500", "global Chinese president excellent marketing skills mentor", "China's advertising media training first person" and many other honorary certificates and titles,
2016 "Brand Competition" won the year's top 10 best-selling audio products in the financial management category,
2014 "Don't know marketing power, how to be a leader" when the network, JD.com, Amazon and other best-selling authors,
In 2003, the training material "Four Knives for Marketing in Advertising Media" won the award and became the best-selling book of the year.
Audio-visual products, "refined advertising media sales."CEO, "Wolf Advertising Media Team Absolute Marketing Power" President Network's most popular industry experts and the most popular lectures before the first,
《The CEO's Crisis Management Bootcamp ranked among the top three most popular business management and marketing experts and the most popular lectures at Tsinghua Distance Education Network's Frontier Lectures for the third consecutive year.
Harvard Business Review,OWMO Global Media Watch, World Manager, World Consultant, World Entrepreneur, Value China and many other well-known media columnists, special contributors have published more than 500 professional articles;
Tsinghua University School of Continuing Education, Peking University Executive Seminar, Wuhan University Shenzhen Institute of Management, Shanghai Jiaozhou UniversityMBA class, the Communist Party of China Sichuan Provincial Party School and other invited visiting professors;
---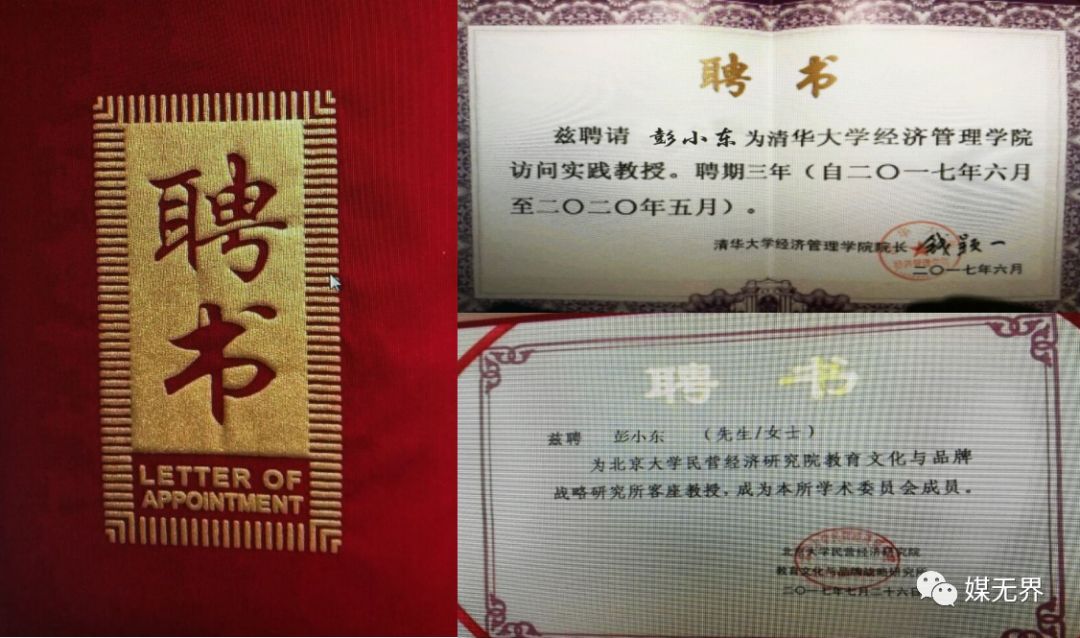 Peng Xiaodong Mentor:Global Chinese President Excellent Marketing Mentor and China Advertising Media Training First Person, Founder and Head Coach of Brand Competition and Cutting Leadership Art!

   China Mobile, China Unicom, China Telecom, China Post, State Administration of Taxation, State Grid, Agricultural and Commercial Bank, Haier Group, Jianghuai Automobile and other year-old special training instructors,
Beijing People's Radio, Henan TV, Hong Kong Satellite TV, Sina Leju, Easy Car Network, Xinhuanet, Foshan TV, Zhenjiang Wenguang Group, Cebu Newspaper Group, Global Magazine, Asia Outdoor and other senior marketing consultants,
Director of China Advertising Media Marketing Research Institute, Marketing Force International Education Group, Competitive International Holdings Group, Xin Dongfeng Outdoor Advertising Media Co., Ltd., Marketing Power Network,Media Unbounded Media Without Borders, Founder Chairman of China Advertising Media Marketing Network.
Marketing Power International Holdings Group's 5 business segments:Brand management, advertising media, consulting training, resource integration, capital operation!6 Brand Global Operations Centers:Marketing power--- let the performance speak!There is no boundary in the media--- no borders, media without borders, up to the world!Core competitiveness--- ability to outdo our competitors!President's wisdom----end wisdom to share!Competing forces--- competition is more powerful!Self-dissemination--- yourself is the best brand communication!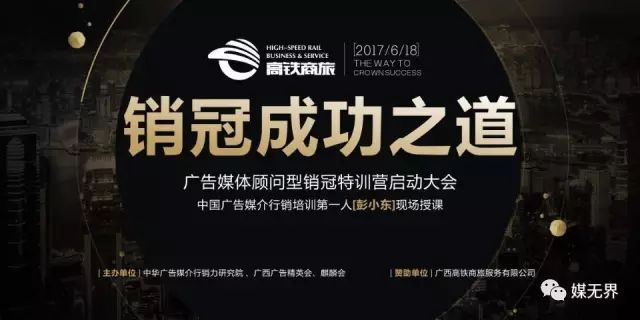 Areas of expertise
Nearly.20Professional sales, advertising planning, enterprise management, training experience, rich experience in business management and training, good at enterprise management, media operations, advertising planning, sales training, etc. , has had media sales(Sign three advertising contracts a day,The individual completes the entire sales50%.Three months to complete the year-round sales task experience);Reporter..Deputy Editor-in-Chief.Editor..(Sichuan TV) program producer.Director of Marketing.General manager..Group Vice President and other work experience.26he led thousands of people in advertising and media operations,A strong advocate of survival laws for vulnerable advertisers,Weak advertising media strong marketing spreaders,Visual sales, cost-effective sales leader,The city's marketing powerThe main creatorand practitioners,As chairman of a large group of companiesPresident.and other positions.have achieved good results:
Shanghai, an outdoor advertising media company annual sales from3000Ten thousand to3hundreds of millions of breakthroughs;
A single frequency sales from a radio station in Shanxi100ten thousand or so to1200million growth
A tv station in Sichuan a channel of a car column without adding a reporter to edit a host a penny of production costs input from the annual sales9Ten thousand to500A breakthrough of ten thousand;
Beijing, a network company's real estate sector national annual sales300Ten thousand to500billion and complete the transformation of the listing;
The annual turnover of a periodical in Guangdong500Ten thousand to5000Ten thousand to5Billions of transformations:
Has been with Hong Kong, Macao and Taiwan and the world's top marketing experts exchange.Has been trained to serve well-known enterprises more than100Home.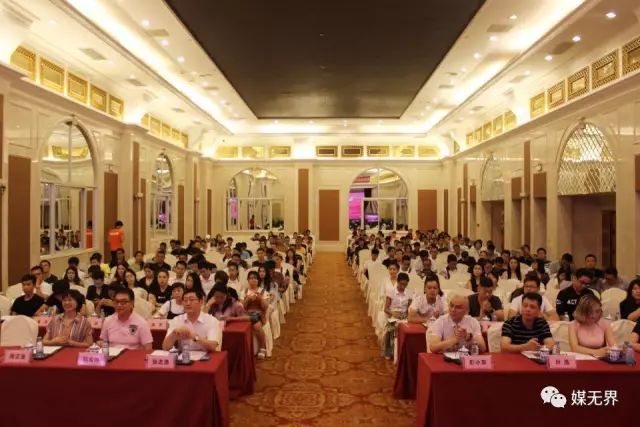 Core Courses
President's Camp:
The Code of Wealth and Wisdom
"The Evergreen of the Foundation"
"Brand Competition"
Profitable Business Model
Outstanding Leadership- From leader to leader.
The Great Wisdom of the Universe
Crisis Management Model
Media Leadership Positive Energy
Marketing Power Control Mode
President's Class of "President's Excellent Marketing Power"
"City Marketing Force" practice class
"Excellent Team Marketing"
CEO's Crisis Management Bootcamp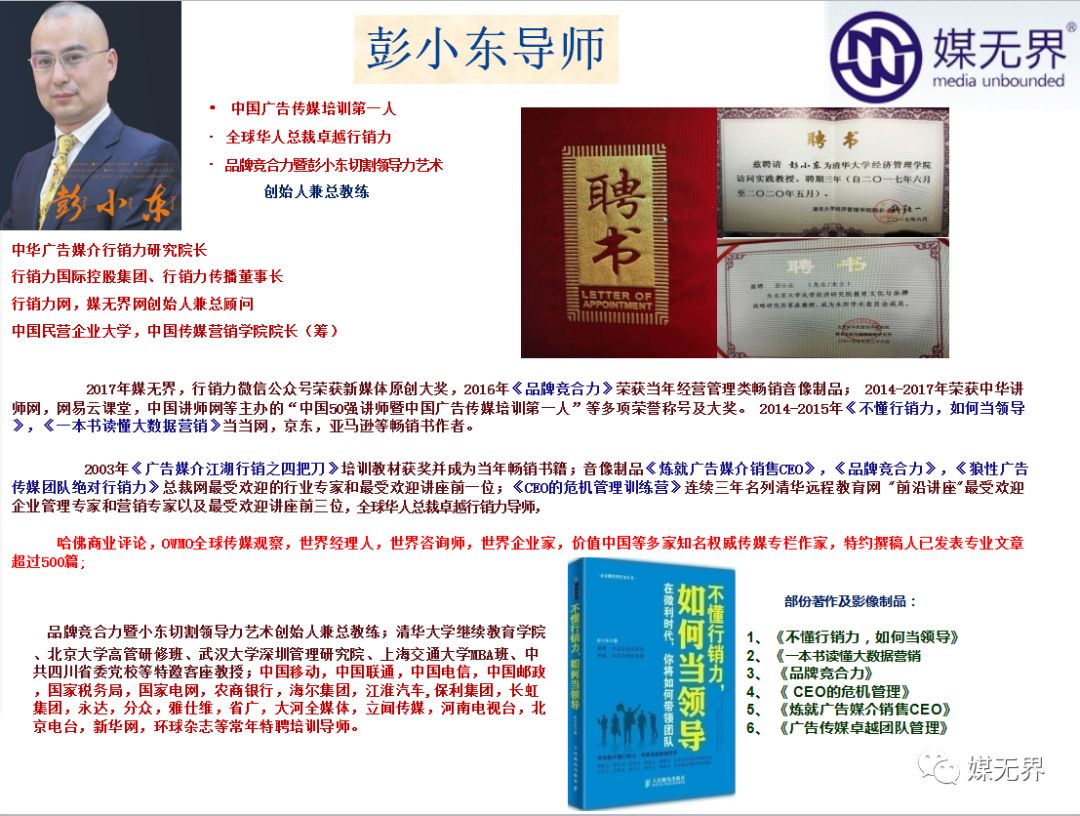 Boutique hands-on courses:

<<Chinese enterprises news writing skills training camp>>
<<Win inCrisis managementMedia response skills special training camp>>
<<Advertising sales elite practical skills special training camp>>
<<Advertising planning and media delivery skills training camp>>
<<Win in the radio advertising absolute marketing special training camp>>
<<Excellence.Big customersMarketing LiteTraining camp>.
<<Special training in practical skills in Chinese advertising salesYing.>>
<<Win in wolf sexMedia.Marketing.of theTeam Executive Training Camp>>
<<Create excellenceSales championElite team training camp>>
<<Win the competition in the media teamtogetherForce mode boot camp>>
<<Win in the media business planning and media leadership training camp>>
<<Win inOutdoor.The core competition of the president of advertising mediatogetherForce training camp>>
<<China Advertising Media President Excellent Marketing Training Camp>>
<<Sales system detox training camp>>
<<Refined advertising media salesCEOabsolute deal skills boot camp>>
Etc. can also be tailored to the needs of enterprises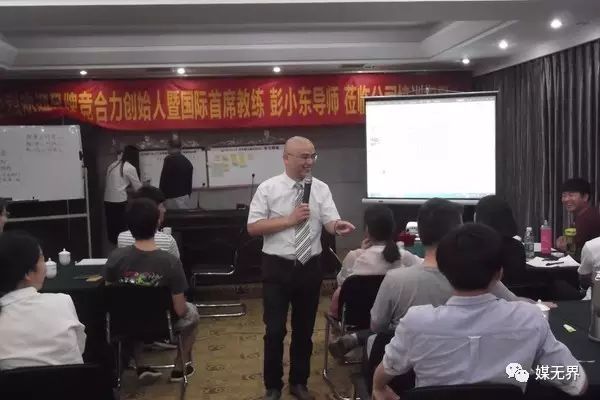 Customer Reviews
   Mr. Peng's curriculum is very systematic, logical thinking is clear, more depth and breadth height and strength!
    --Zuo Jianzhong, editor-in-chief of Chongqing's new women's newspaper
   Mr. Peng's course is very exciting, our newspaper also felt their own crisis, we also have to actively deal with market competition, Mr. Peng gave us a lot of inspiration and effective practical help!
    --Shi Liping, deputy editor-in-chief of Hainan Special Administrative Region Newspaper
   New forms of new markets and new customer needs are changing every day, Mr. Peng Xiaodong's courses are very aggressive and powerful, not only in advertising media marketing, advertising sales and media planning have their own unique insights, understanding, thinking and innovation;
   ---Beijing People's Radio Advertising Management Department Director Bean Jian
   Mr. Peng's "Code of Financial Intelligence" is very helpful to us,Our group of senior management after listening to the feeling is very deep.In particular, management staff skills and views on talent, such as new employees into the maximum can only give fifty,Add points with performance,instead of giving a hundred points in the first place,After that, we'll have to cut points and wait!
   --Sanyou Group Chief Executive Officer Li Ziming
   Peng Xiaodong tutor's "execution and crisis management" course is taught in music, funny humor, in-depth shallow, the classroom atmosphere is relaxed, the tutor a large number of practical cases and tools to share and exercise to help us a lot!
   ---Heilongjiang Agricultural and Commercial Bank
      Peng Xiaodong tutor's "brand competition" course is too shocking, so that we are very excited, know that the brand is really very important to the individual, Peng Xiaodong tutor vivid and systematic explanation, funny and humorous language, in-depth shallow truth, especially a series of tools used, really practical, practical, practical, sincere thanks to Peng Xiaodong tutor!
   ---Association of Small and Medium Enterprises
Peng Xiaodong tutor's advertising media training, promote and drive the whole industry healthy and reasonable and orderly development, his existence changes to promote the development of the entire industry!
 ----The Sea of Gold(International.)Interactive Chairman and President Yu Ocean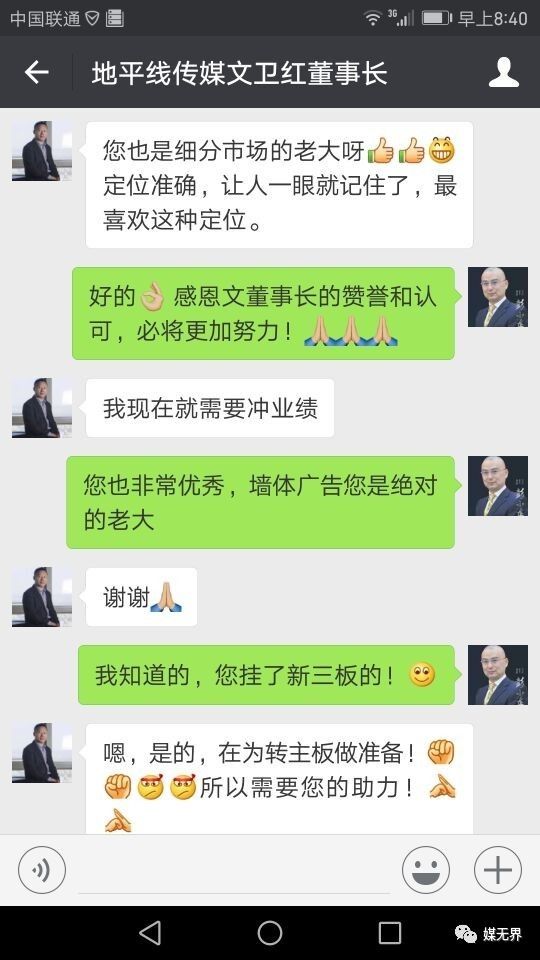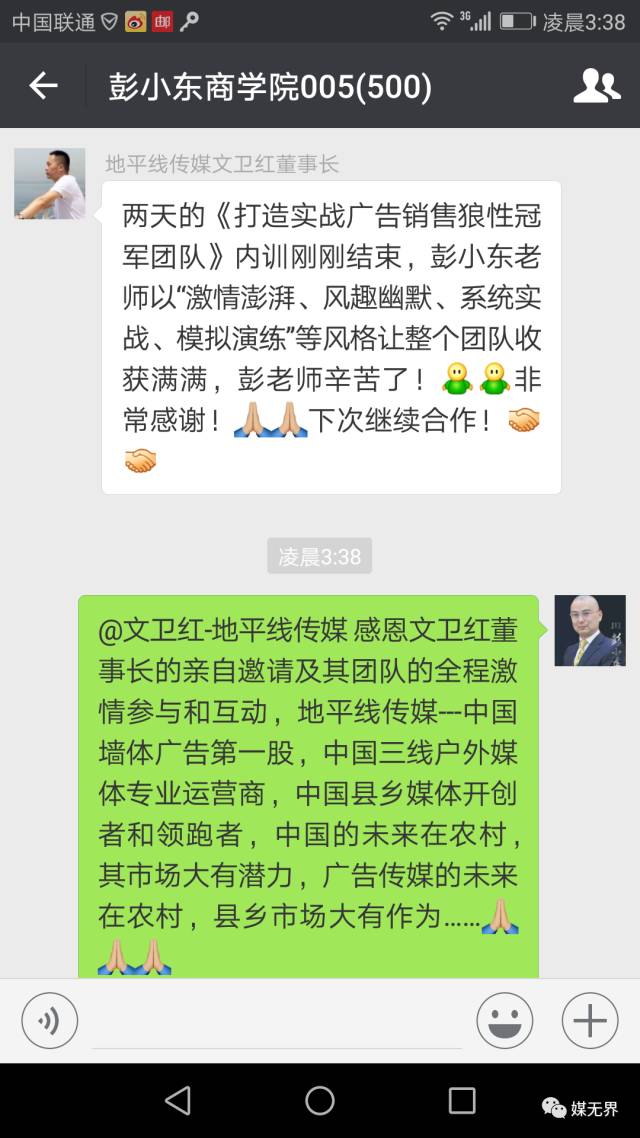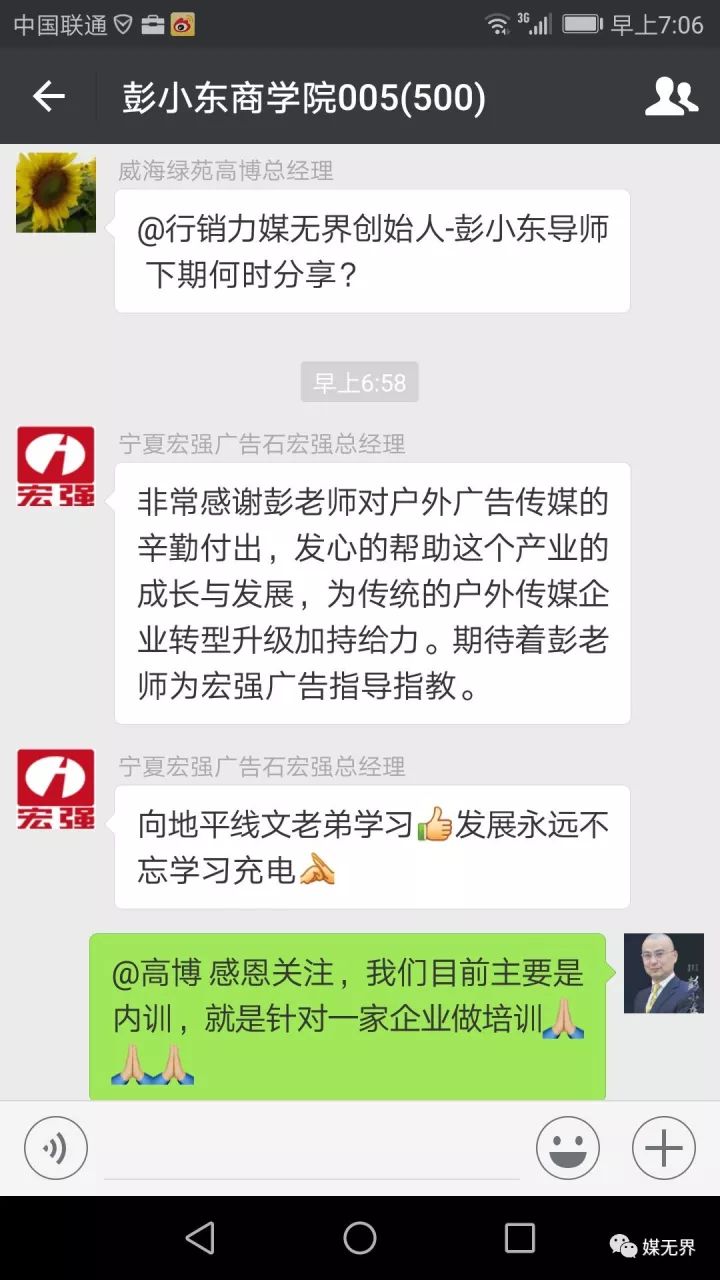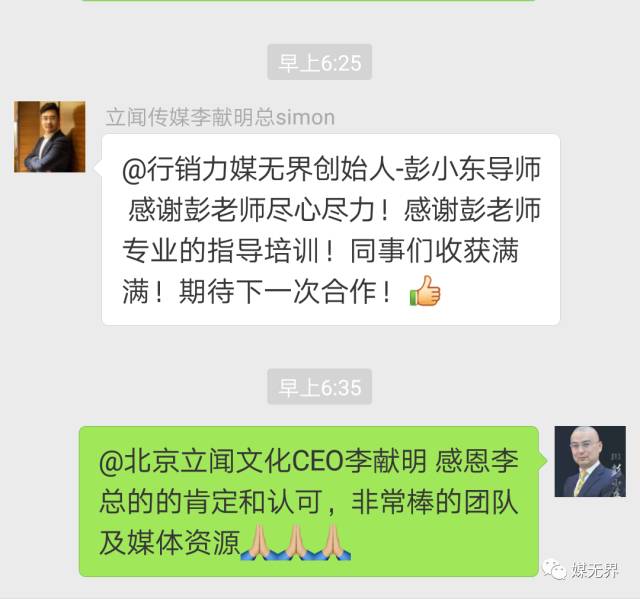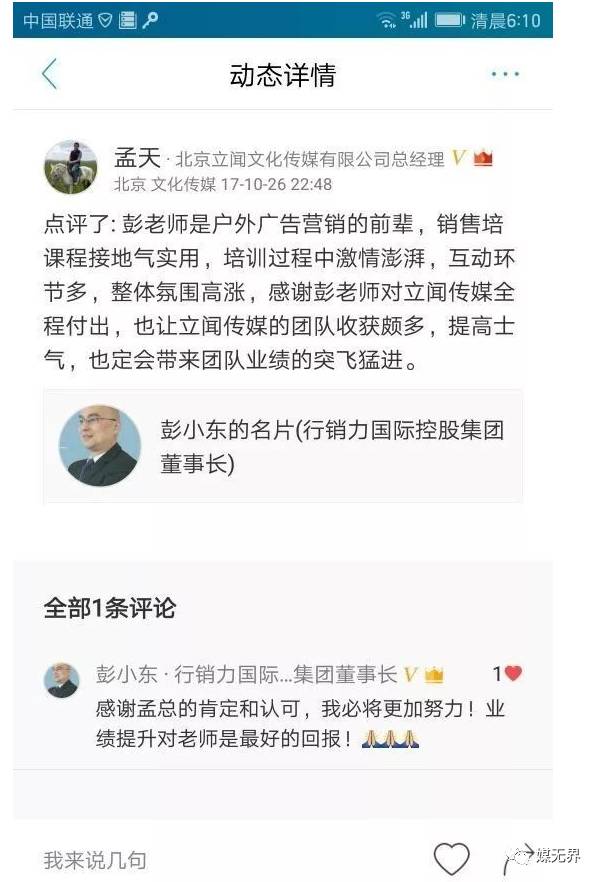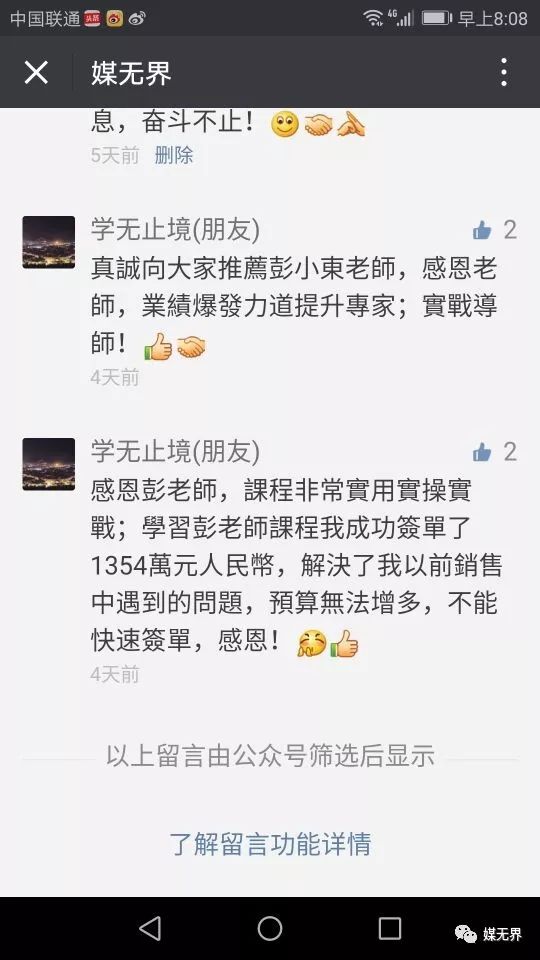 (Note:Course consultation WeChat/Mobile phone number:13076066155)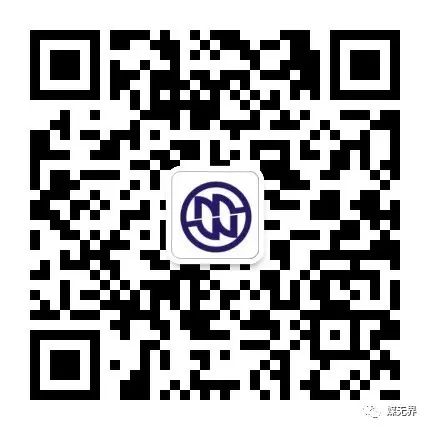 ---