Ad click-through rates are low, and Google AMP offers a solution

Web page load time is more than a few seconds, you will turn away?
Google has done a study in which 53% of users leave mobile sites if they take more than three seconds to load. The direct impact of slow page loading on ads is the decrease in ad click-through rate, which will undoubtedly affect the user experience and user conversion.
However, Google's AMP technology has effectively solved this problem. Google said wednesday that the overall ROI of display ads created using Google's AMP framework would be significantly improved.
A recent report by Google AMP customer Volkswagen showed a 26% increase in click-through rates by simply moving the same ads from the standard HTML page to the AMP page. At the same time, click-through rates increased by 48% as they moved further to AMP pages that used AMPHTML ads.


What exactly is Google AMP technology? How are AMPHTML ads created and what impact can they have on advertising?


Seconds to move the web page

AMP is Google's mobile web acceleration program in 2015 that could help media publishers increase the load time of mobile pages. The framework consists of three basic components: AMP HTML, AMP JavaScript, and AMP CDN. AMP HTML defines a set of HTML tags, such as amp-video, which ensure smooth loading, while amp is also responsible for managing when resources load and avoiding unnecessary traffic; JavaScript is primarily used for more advanced website features; and AMP CDN is an optional component of the project, allowing creators to store cached versions of their pages on Google servers.
According to Google officials, AMP can increase the speed of web page loading by four times, the load time is controlled within 1 second. Less than a year after its launch, the AMP project has 900,000 websites and more than 2 billion loaded AMP pages worldwide. Starting in July 2018, Google has added page loading speeds to its mobile search ranking metrics. For Google, publishers that support AMP technology can have a better position on Google's search engine, which, while not the only indicator, could boost Google's search revenue to some extent.
Of course, website operators who use AMP technology can also bring direct revenue growth. Times Internet, an Indian digital products company, is one of the beneficiaries.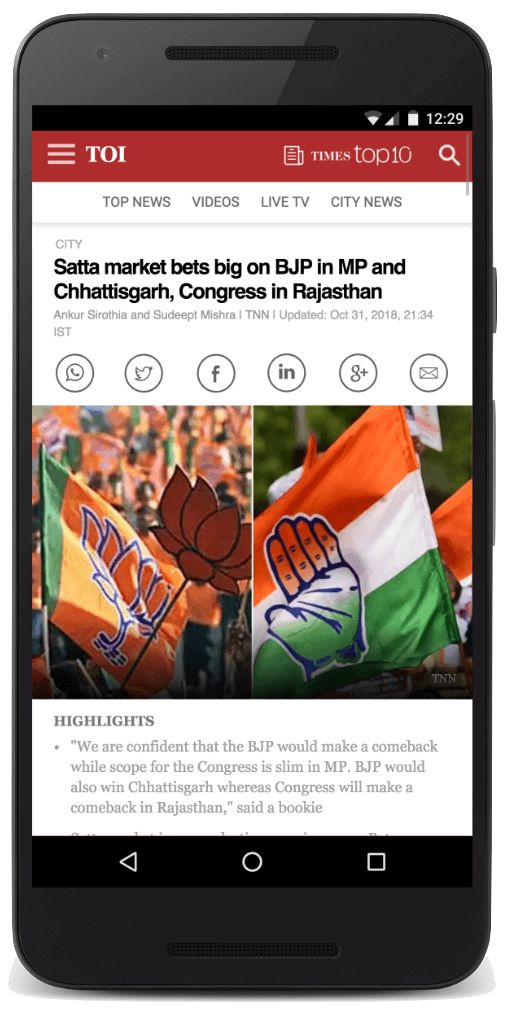 As an early adopter of the technology, Times Internet teamed up with Google to launch an AMP version of its news site. AMP's fast-loading web and cache layers help increase overall service and impressions viewed, and the cost per thousand impressions is significantly higher than for regular web pages. As a result, overall Times Internet traffic increased sixfold, revenue increased 1.5x, and page load time increased 3.6x.

On BMW's mobile website, amp technology is also using good results. After working with Google AMP to build the new mobile BMW.com, the site loaded three to four times faster than before, and the percentage of visitors from BMW.com to NSC's website increased from 8% to 30%. In addition, its search engine optimization (SEO) website visits increased by 49% compared to the previous year.

Optimize your ad experience

In fact, most of Google's technological innovations are for advertising marketing services, amp is no exception. Times Internet's 1.5-fold increase in revenue is primarily advertising revenue. While AMP can also improve the loading speed of mobile ads, Google's advertising of AMP advertising products is a year away, perhaps to make it more perfect. At present, AMP ads are compatible with Google AdSense, and users can easily add AdSense ads via wordPress's official AMP plug-in.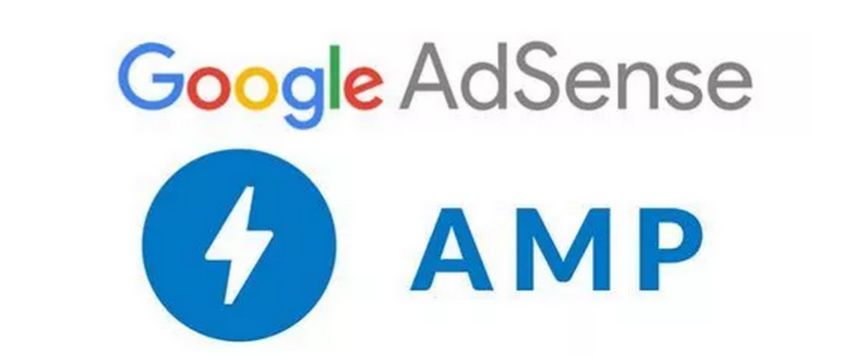 AMP advertising is mainly in two forms, one is the production of AMP pages, on which existing display ads are placed. To do this, advertisers first need to add the amp-ad tag to the AMP page, which is the primary mechanism for making ad requests to ad networks in the AMP page. AMP supports more than 100 ad networks. For ad management, you should use the amp-ad type-"doubleclick" tag.
The other is AMPHTML ads made using AMPHTML, which uses a number of intelligent components (such as amp-analytics) that can increase the loading speed of AMP web pages. Such ads can only be run after they have been verified to ensure they are free of malware. Most importantly, AMPHTML ads can be run anywhere on the web, not just on AMP pages. AMPHTML ads achieve the goal of loading the ad itself as fast as the rest of the AMP page.
AMPHTML ads are characterized by the separation of ad rendering from ad requests. The load speed increase is more significant than that of non-AMPHTML ads.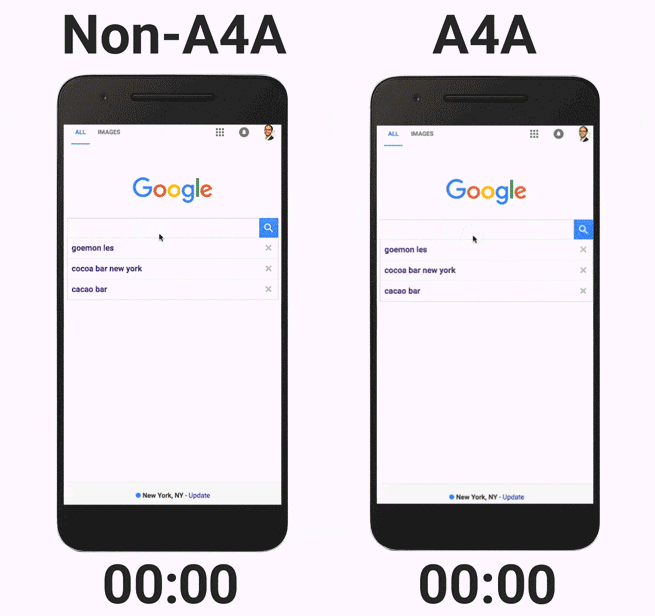 Non-A4A means ads that are not optimized with AMP technology on google AMP pages, while "A4A" refers to ads that use new technologies
If you compare the user's process of clicking on an ad to ordering, the process of not using AMP technology is like ordering at a restaurant where you sit down, you decide what you want, and then you communicate it to the waiter, who passes it on to the chef and cooks for you;
The landing page for amp ads is pre-set, so when you click on the AMP ad, its corresponding landing page will run immediately. With AMP, advertisers can create ads that consistently load quickly and perform well between devices and distribution platforms. In addition, Google's latest "AMP Story" allows advertisers' websites to stream visually in Google search results. As the ad experience is optimized, user satisfaction increases accordingly.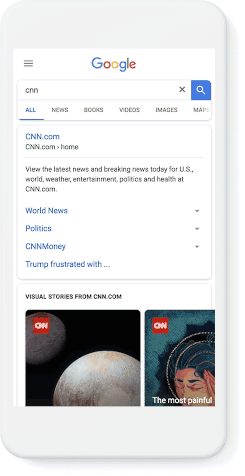 AMP Story
Video, motion picture and other forms of content used in the advertising page is intended to enrich the form of advertising, attract users, but it will inevitably affect the speed of ad loading, disrupt the user experience, affect click-through rate. So, for brands with low ad click-through rates, in addition to innovative ad formats, you might want to see if you're being dragged down by page load speeds.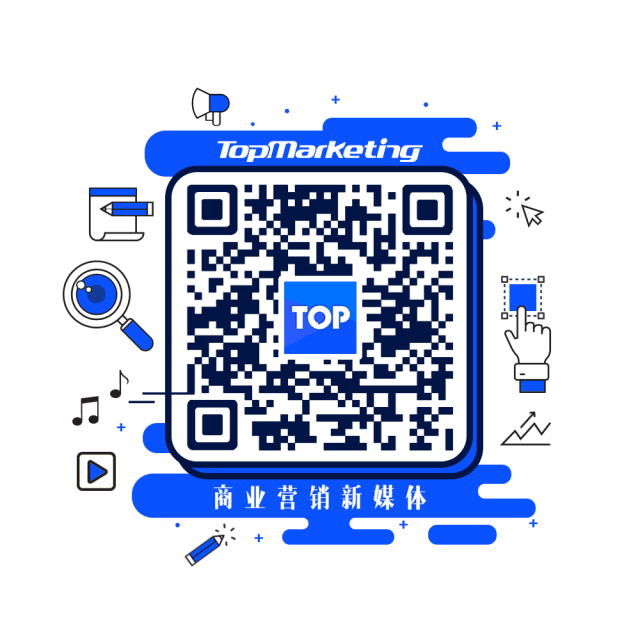 ---