"Small programs, public numbers, social advertising": All in WeChat's WeChat, how to power new retail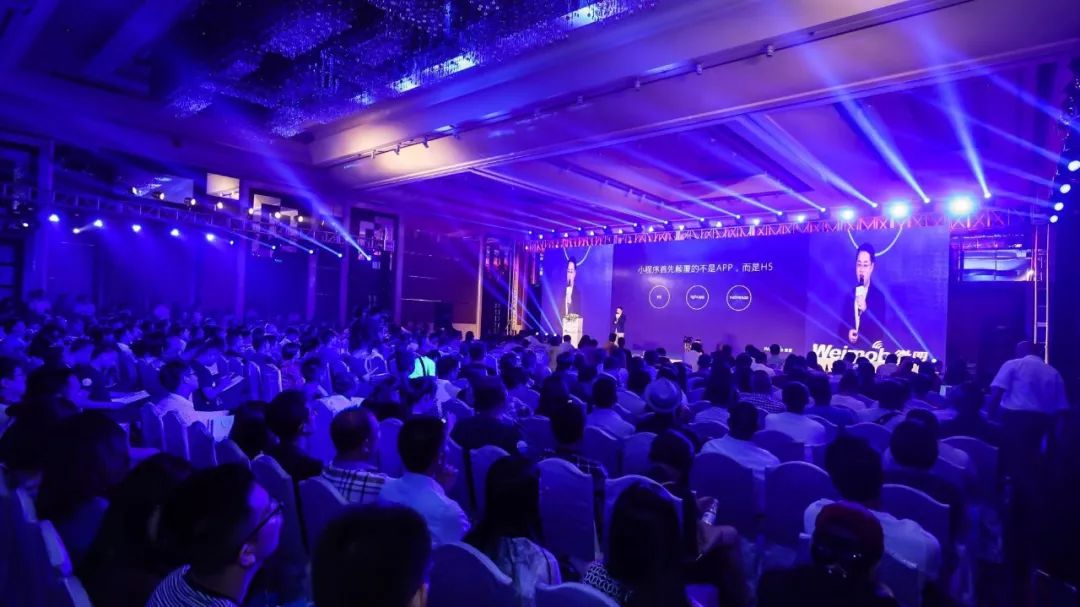 Special correspondent for "The Front Line of Entrepreneurship" - Mr. Wan
This article is the author's original, reproduced please apply for authorization
All in WeChat, focusing on the public number, small programs, friends circle social advertising micro-alliance, to increase the power of new retail, for the physical retail industry to provide a set of one-stop digital solutions.
National team capital assistance, Micro League All in WeChat
The All in mini-program strategy, which was announced last year to provide smart solutions to merchants, was renewed in April.
An integrated weChat-based solution for "small programs, public numbers, social advertising" will once again launch Micro Alliance's strategic mobilization for 2.6 million merchants, 1,500 global agents, and 2,000 employees.
The newly upgraded Micro League has received recognition from the National Team Fund. On April 20, Micro Alliance announced that it had completed the D1 round of financing of 1.009 billion yuan, which was led by Shanghai Free Trade Zone Fund, Guohe Investment, One Village Capital, Paradise Silicon Valley, Tencent Double Hundred, Oriental Fuhai, Bohai Industrial Fund, Chenxuan Capital, Advantage Capital, etc. At the same time, micro-alliance announced that the D2 round of financing is nearing completion, the amount of financing is not less than $150 million.
To obtain the recognition of the capital of the "national team" not only reflects the development value of the micro-league, but also the development of the micro-league, providing an invisible policy guarantee.
As China's leading provider of intelligent business services, Micro Alliance All in (fully engaged) WeChat small programs, the power of new retail. With Tencent Group to join hands with WeChat platform, fully engaged in the retail industry sector of time, but also.
This is also the biggest external opportunity for the development of micro-alliance. Micro-Alliance for offline store consumption scenarios, the introduction of small programs and store solutions to help physical stores will be online traffic, and offline services connected, through the online and offline completely channel business.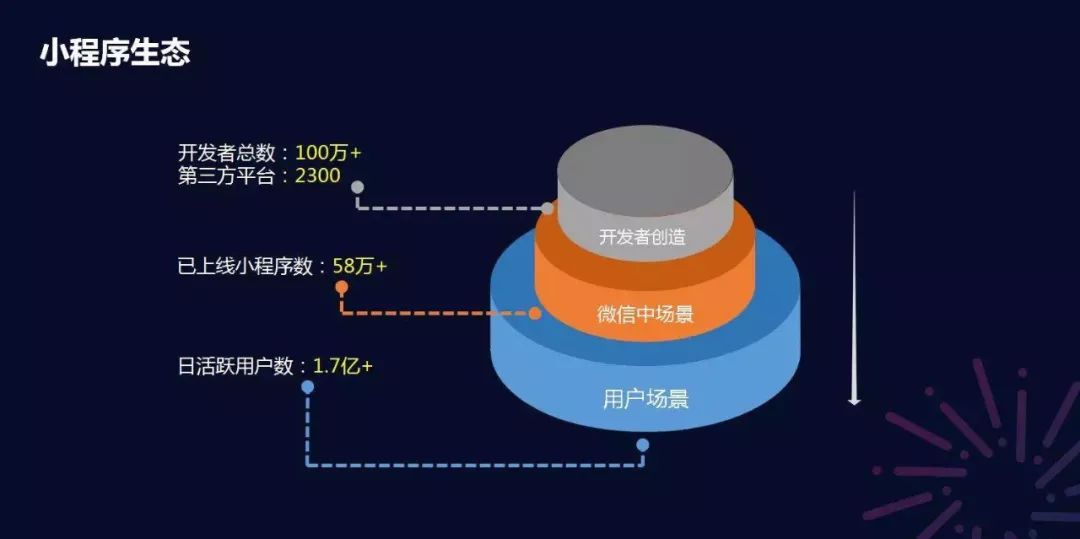 At the same time, micro-alliance's mobile social precision delivery platform "micro-alliance alliance", in 2016 and 17 consecutive years won Tencent social advertising region and industry's best service providers, for cooperative merchants to provide weChat friends circle advertising, public advertising, QQ advertising and other social advertising services, and the first to launch "advertising and small programs" integrated solutions.
Specific implementation path, micro-alliance launched three "killer" products to help partners to solve the customer problem:
First, WeChat public advertising, the weapon of fan growth. MicroConsum appears in the public article in the form of article content, providing public attention, mobile applications, voucher distribution, brand activity advertising and other forms, supporting multi-dimensional combination of targeted delivery, to achieve efficient transformation.




Second, WeChat friends circle advertising, so that the brand hot circle of friends. Micro-Alliance agent's circle of friends advertising, based on WeChat public account ecological system, to similar to the original form of original content of the circle of friends to show, in the opportunity of WeChat user portraits for orientation at the same time, relying on the ecological chain for interactive communication.




Third, micro-alliance marketing plug-in, low-cost precision powder-absorbing new weapons. Micro Alliance offers a wide variety of marketing plug-ins to help self-media at a lower cost and precisely attract effective fans.
In short, in this new era of e-commerce, micro-alliance to the service of merchants, is to let the real enterprises feel the 1 plus 1 plus 1 greater than 3 of the enabling value.
Micro-League Mall, lowering the threshold for digital upgrading of retail
Not long ago, Wei Xiaoxiang, general manager of products in the new retail division of micro-alliance, had a clear definition and logical explanation of the integrated solution of micro-alliance. Wei Xiaoxiang said: micro-alliance to provide an integrated solution, starting from the mall, in this basic framework, can be compatible with small programs and WeChat public number at both ends. From the shop decoration, merchandise, orders, members, activities, data for B2C to form a closed loop.
Enterprises can use the data provided by micro-alliance, to do e-commerce platform construction, expand online channels. Micro-League Mall direct small programs and public numbers used at the same time, shop decoration, to provide personalized store decoration, the whole category of commodity management, mobile device order management, logistics management.
Specifically, micro-mall, is to help merchants build their own small program e-commerce platform, full data through the small program, H5 dual-channel support, to help merchants expand online channels.

To achieve results, help merchants achieve results in eight dimensions:
More personalized shop decoration

Richer commodity management

More convenient order management

More flexible logistics management

Higher conversion campaigns

Better member management

More powerful data management

More comprehensive channel management
A closer look at the above eight effects, you will find that micro-alliance based on small procedures, public number of micro-malls, for the physical retail enterprises store management, can be described as a mask to. It not only includes the consistent advantages of online marketing and membership management, but also companies' back-office operations, involving one-stop business link integration from store-specific displays, commodity management and logistics.
Long-term in-depth retail industry insiders know that, although the major Internet platforms are strongly involved in the traditional brick-and-mortar retailing empowerment and power digital upgrading, but there are only a few platforms, can do from the front store to back-office management, from goods to stores, to the member's full link management empowerment.
Micro-League dares to step out of the full link of the power behind the power, not only micro-alliance over the years based on the development of WeChat commercial ecosystem, and constantly improve the establishment of intelligent business services ecological architecture. What's more, it's a precise effort by WeChat to synchronize WeChat in the physical retail sector. As WeChat's most important third-party service provider, WeChat-based every layout, is accurately accurately accurate weChat's maximum value at the moment.
There is also the basis for Micro Alliance to focus on WeChat WeChat Mall integration solutions - to enable physical retail enterprises to digital upgrade, share the new retail digital economic results of the threshold, and then lower.
Retail enterprises in the new retail era do not have to be attached to a large platform in order to share the development dividends of new retail. The right approach is to rely on the open resources of large platforms, make efforts, and in a mature integrated solution, to find the most suitable for their own enterprise digital upgrade program.
And this is the micro-alliance micro-mall to be launched the largest external conditions.
In fact, referring to the previous wave of retail technology, the Internet of each new technology, it is ultimately to lower the threshold for the application of the whole people, WeChat will also go through such a process.
In this process, the emergence of a low-threshold tool is key. That's why Micro Alliance can build a low-threshold platform based on WeChat public numbers, small programs, and social advertising in the circle of friends to empower enterprises as a whole, rather than just like other third-party merchants, providing a single point of solution on one issue at a time.
Let brick-and-mortar retailers quickly cut the bar on WeChat, China's first social platform with nearly 1 billion users. Let the brick-and-mortar retail enterprise embrace technology without fear of technology, will be intelligent, digital, to enhance retail operations fine, efficient weapon, is the entire retail industry is a more feasible choice.
From this point of view, the strategic upgrading of WeChat, and WeChat platform empowerment value, as well as the development of the retail industry to today's general direction, the three come together to form a good integration.
MicroConsecond 2018, equipped with entities also full-link service platform
Micro-League 2018 three strategic layout: WeChat public number, small programs, friends circle social advertising. And on this basis of continuous evolution and growth, to create a WeChat-based digital retail ecosystem.
Public number, small program, circle of friends advertising, these three sharp weapons, the first thing worth talking about, is small programs.
Small program is the technical tool that weChat itself incubates in the process of its own evolution. Let WeChat users in the WeChat platform most frequently used communication, social and interactive exercises, insert tool applications, let people interact with people interactive content, in addition to text, voice, pictures and file transfer, based on the communication needs of the landing realization, the formation of a instrumental carrying realization, and the formation of WeChat within the transaction closed loop.
It is also because of this, the earliest in WeChat to achieve order transactions and performance reached mushroom street, transfer, has begun to taste the benefits of small procedures. Not only did it significantly increase the volume of transactions, but the growth rate of transactions far exceeded that of the APP side.
Speaking of friends circle advertising, it can be said that friends circle advertising, has been the current domestic online advertising "arrival rate, depth of view rate, interaction rate" the highest first online media advertising platform. It is also the most accurate advertising platform after the interest and value circle of the opportunity crowd.
With the circle of friends advertising, is to help merchants to obtain new customers, spread brand tuning, to achieve the effect of the first window.
And WeChat public number, is the depth of touch to the user's mind, bring a full range of marketing coverage of the product unit. As we all know, Chinese the first in-depth reading platform of the chinese people, there is no doubt that weChat Public No. Countless WeChat public articles are pushed to 1 billion WeChat users every day.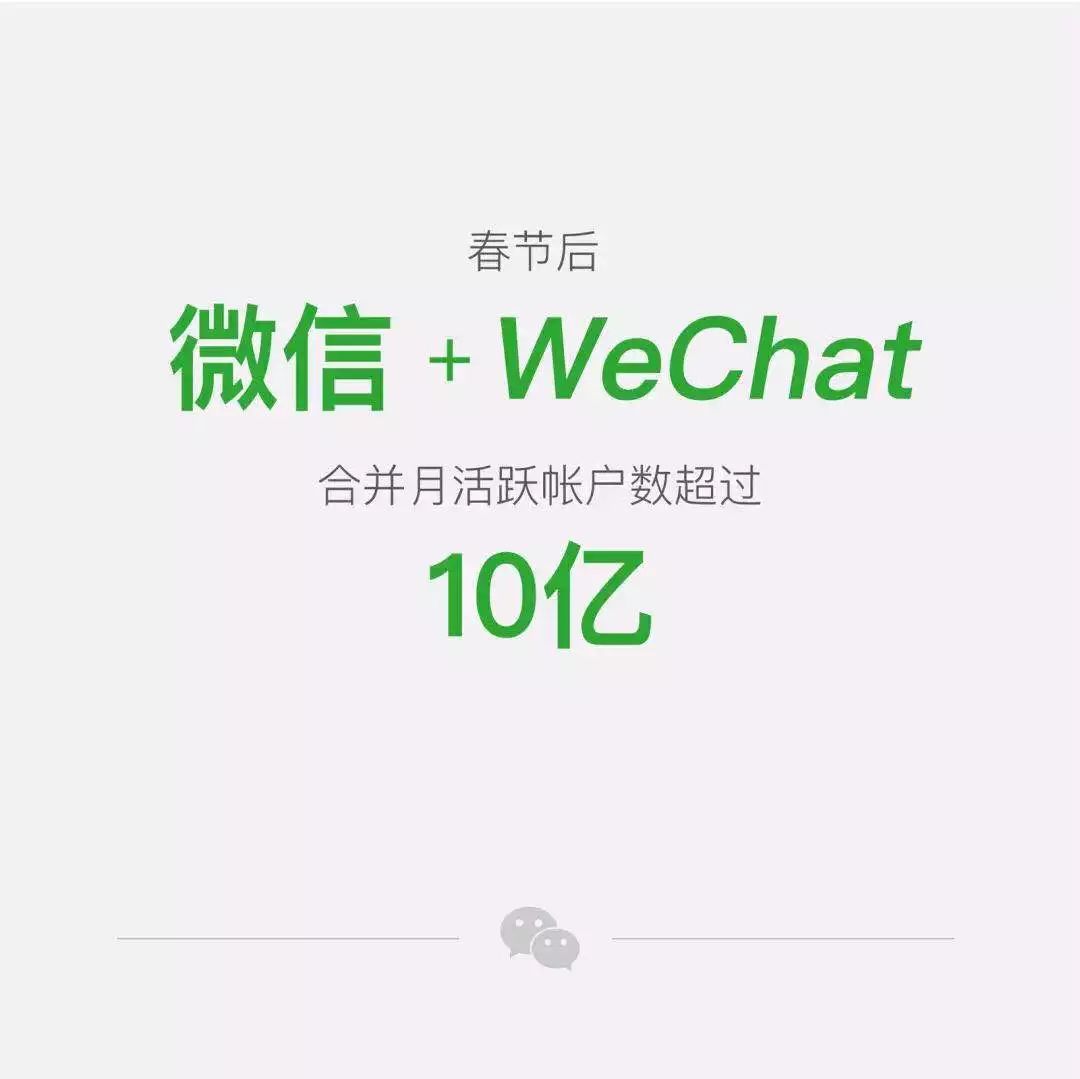 And the good reading experience of the public number, as well as WeChat as the first grasp to obtain user time, let WeChat public number reading depth, frequency and support the total time, far better than other media platforms. In WeChat public number around advertising, card coupons, brand marketing activities targeted communication, are currently one of the best channels.
To sum up, the circle of friends advertising is responsible for the extensive pull of new customers, the public number is responsible for deepening precipitation users, small programs are responsible for direct order conversion and transaction close.
This is the essence of WeChat's three strategic layouts for 2018.
Recently, Micro Alliance also announced the launch of its local life solutions - customer shop 3.0. This set of local life solutions for offline stores, including store management, marketing promotion, membership management and online reservations and other functions, to help brick-and-mortar store merchants connect online traffic and offline services, through customers to upgrade to micro-alliance smart restaurant, micro-alliance smart Beauty, micro-alliance smart entertainment and other industry solutions.
On April 27th, micro-alliance micro-mall small program solutions go online with the "distribution" feature, which can help merchants acquire new users at low cost and improve e-commerce conversion rates through WeChat Social.
Distribution is the ability to rely on small programs that are easy to share, allowing users to get the most out of their social scenes.
Micro-Mall small program for merchants to provide a variety of sharing modes, merchants in the micro-mall back office to open the distribution function, users in WeChat small programs or public numbers to apply to become micro-customers, access to exclusive small program code or H5 links, used in WeChat groups, WeChat friends circle, WeChat friends and other channels to promote, friends into the public number, receive membership cards and purchase, users can earn commissions or the corresponding rewards set by the merchant, through the withdrawal of cash Further pry the user's purchasing power.
In addition to goods, stores can be used as micro-customer promotion of content, grouping, price cutting and other activities can also be used for micro-customer promotion, through user participation, sharing and forwarding activities for fission transmission.
A full-link service platform based on physical retail stores, local life services and merchant distribution, Micro Alliance already has a clear and complete platform effect.
As a leading company in WeChat's third-party camp, Micro Alliance not only has a long-term position in the business. And in terms of income, there is no doubt about the first place.
Sun Taoyong, founder and CEO of Micro Alliance, said that in addition to the recognition of capital, Micro Alliance in 2018 Q1 completed a very encouraging results, Q1 gross revenue increased 180 percent year-on-year, in 2017 gross revenue of nearly 1.1 billion, in revenue, paid customers, net profit are far ahead of the industry.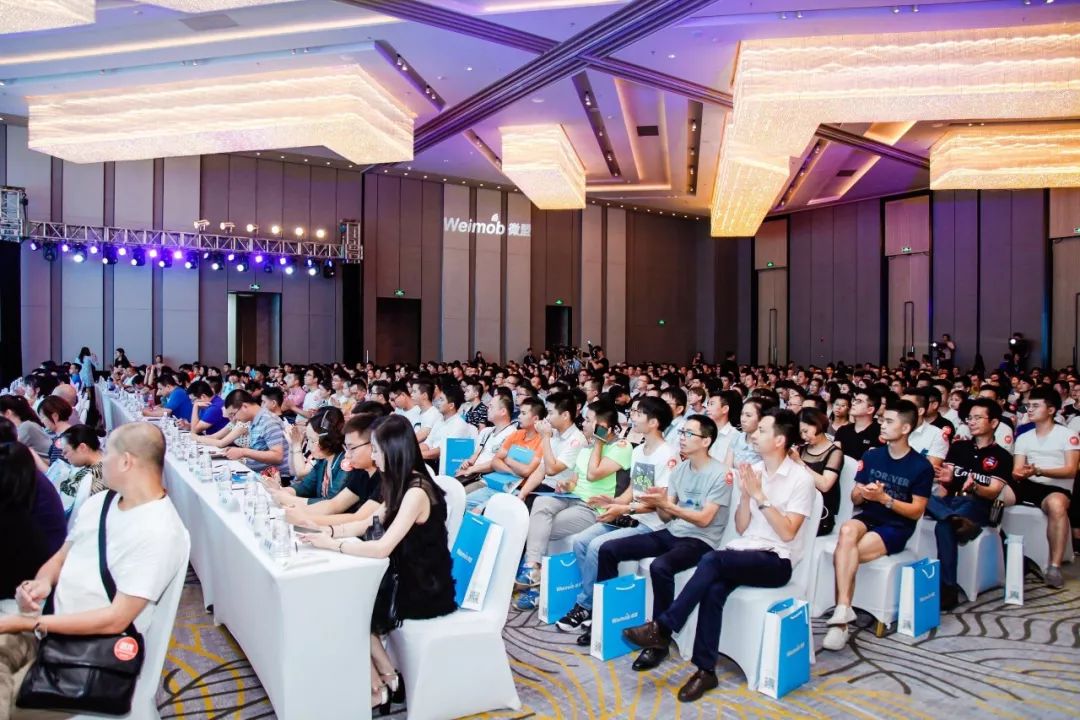 More and more brand customers choose to use micro-alliance small programs, through micro-alliance alliance to run social advertising, micro-alliance's new cloud platform to speed up the iteration of micro-alliance products, has launched a series of products, from customer shops to smart restaurants, smart takeaways, smart beauty, wisdom entertainment, these products have been recognized by the market, and achieved rapid growth in performance.
In the future, micro-alliance will be in WeChat this huge un-centric ecosystem, through small programs, social advertising, public numbers and micro-alliance solutions, continue to empower small and medium-sized enterprises, to help small and medium-sized enterprises to digital transformation, "make business smarter" is the core of micro-alliance has been focused on.
—End—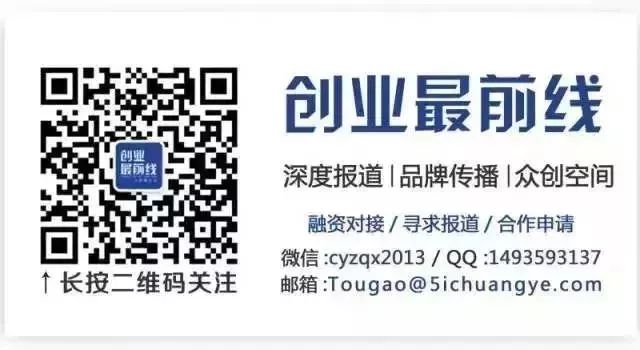 ---