"First chance to win the future" 2017 Tencent Social Advertising Industry Summit - Shenzhen Station hot registration...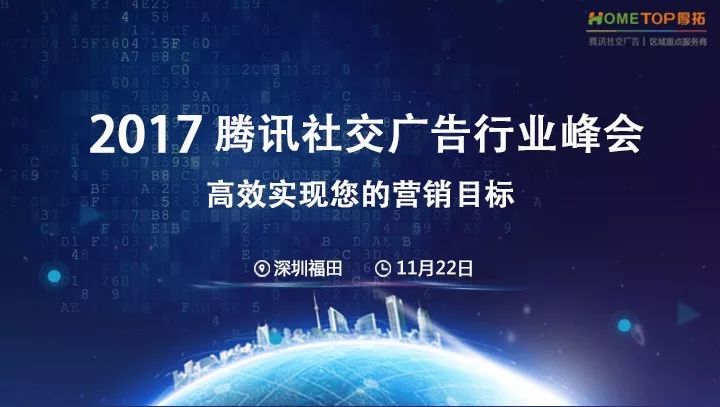 To date, WeChat has averaged more than 900 million users per day in September 2017, which is the most commonly used app for every smartphone user. Everyone says WeChat is a great product. Now WeChat as a platform-based products, integrated with a wide range of modules and tools that can bring different functions and experiences to users. At the same time WeChat as a product has been integrated into our lives, and gradually affect our way of life. So, how to make the enterprise's products and services connected to the big platform in a large number of ads to stand out from the crowd, to win the user's favorite?
  We invite you to attendNovember 22 "2017 Tencent Social Advertising Industry Summit" - Shenzhen Station!Share Tencent's social advertising cheats to help companies succeed!
13:30-14:00 Corporate guest check-in

14:00-14:05 Moderator opening
14:05-14:15 Leader's Message
14:15-15:00 Tencent Social Advertising Introduction
15:00-16:00 Tencent Social Ads SuccessfulLy Shared
16:00-16:10 Draw
16:10-17:30 One-on-one on-site consultation
Introduction to the event
(Organiser) Shenzhen Houto Technology Co., Ltd
Co-host Tencent social advertising
Meeting Time22 November 2017 (Wednesday)
                        13:30-17:30 p.m
Conference AddressJinmao JW Marriott Hotel, Shenzhen(Jinmao JW Marriott Hotel Ballroom, 6005 Shenzhen Shenzhen Sainan Avenue) (Metro Line 3: Car Temple J1 Exit, Bus Station: Shenzhen Xiangmi Intermodal)
About Tencent Social Advertising
        Tencent Social Advertising is the core advertising business unit of Tencent Group. Through the in-depth analysis of WeChat, QQ user data produced by many label categories, as well as the continuous refine of cross-screen targeting, crowd development and intelligent bidding technology, advertisers can WeChat, QQ, QQ space, QQ browser and third-party high-quality mobile APP and other diverse advertising scenarios with 800 million users to connect to dialogue, and ultimately achieve marketing goals. At the same time, Tencent's social advertising through the opening of data and capabilities and traffic owners, advertising technology partners to build an open and win-win marketing ecosystem, and jointly promote the development of the digital marketing industry.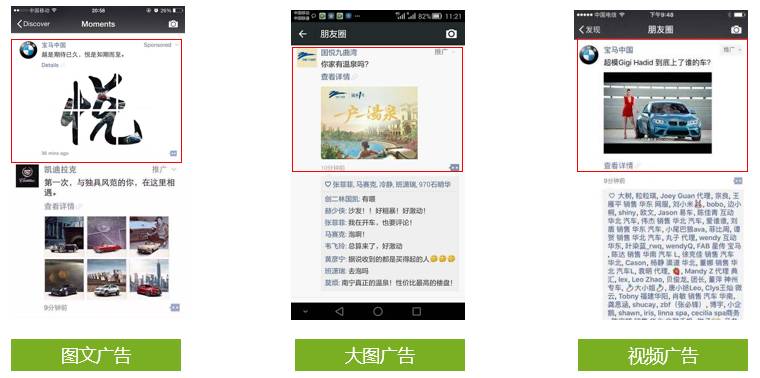 Introduction to the service provider
  Shenzhen Houto is a key service provider in Tencent's social advertising region. The company has a group of more than 10 years of Internet marketing planning experience of the senior service team, serving more than 50,000 business owners in South China. Including games, education and training, brand, home, finance and other more than 20 different industries, for advertisers to provide professional "Brand planning, media delivery, performance evaluation" integrated marketing services.
Registration Hotline:400-006-5393
To register:www.szhometop.com
Click below"

Read the original text

"You can sign up to participate."

















---