Yang Zhao: How do restaurants do Internet social advertising?
This is my 34th original article on catering membership marketing or Internet marketing, which takes about 5 minutes to read.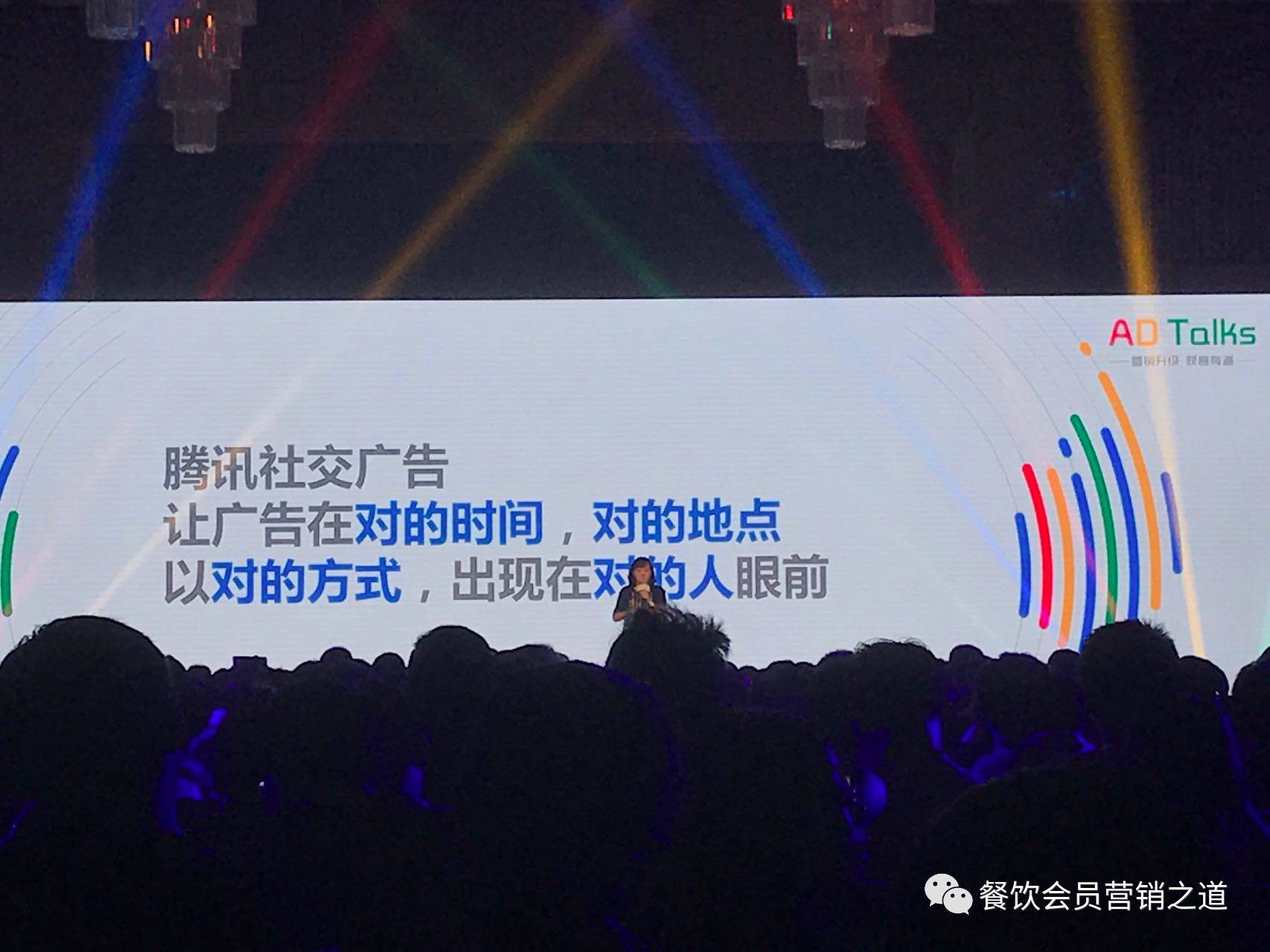 Yesterday participated in Tencent social advertising conference, the venue came more than a thousand people, very lively, you can see that the market in charge of various industries people are very interested in Tencent social advertising, especially WeChat friends circle ads, in the past year, I have also done dozens of WeChat local friends circle ads, combined with previous experience and personal insights, I would like to talk about how the catering industry how to do social advertising.
First of all, the purpose of business advertising is either to do brand promotion, or to buy traffic from the platform. Television, newspapers and magazines, outdoor media and elevator advertising are brand promotion ads, merchants through advertising to consumers to convey brand information, consumer transactions are a very slow process, and Baidu bid ranking, Taobao ads and Tencent social advertising these pay-per-click traffic, merchants through the purchase of accurate traffic to promote consumers to complete the transaction of goods on the spot.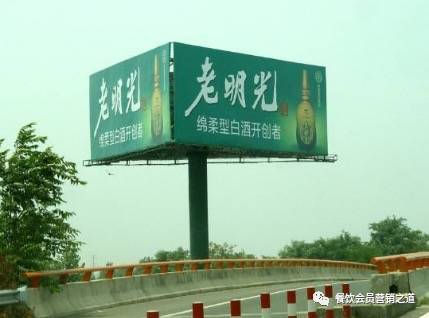 Branding (advertisers don't want consumers who see this ad to close quickly)
Brand promotion is propaganda, the essence of publicity lies in repetition, the essence of the audience lies in forgetting. Advertising is about repeating against forgetting.(This sentence comes from the China-China method)So brand promotion is to advertise as much as possible to attract consumers, as much exposure to consumers.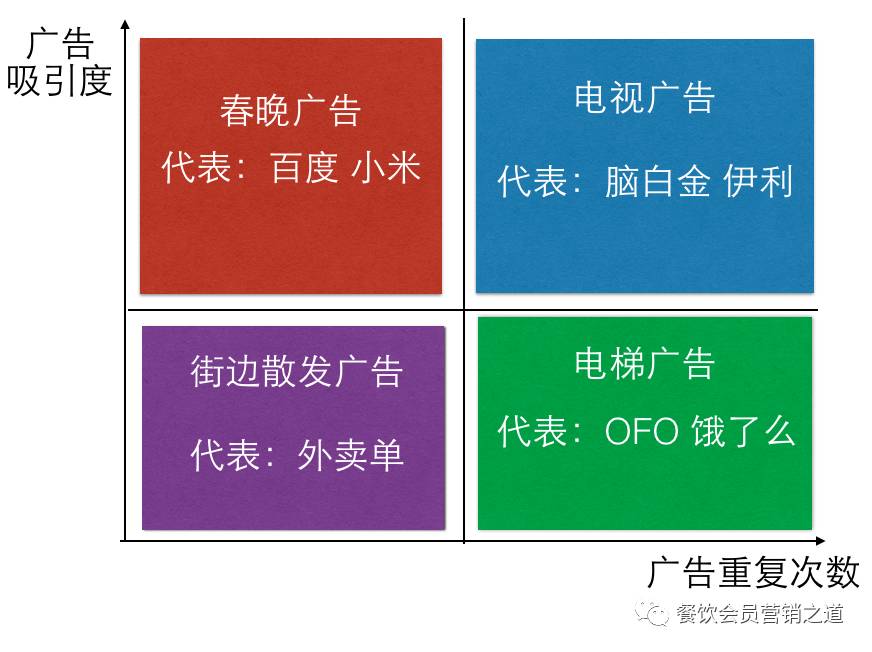 If you set the horizontal coordinates to the number of times the ad repeats, and the ordinate to the appeal of the ad to the consumer, we can get this quadrant chart above. At the same time, some brands in order to achieve more repeated ads, will be advertised in different media, such as Procter and Gamble ads, television, elevators, subways, the Internet, outdoor and so on everywhere its ads. The more attractive and enduring the advertiser's ads, the deeper the consumer's memory of the ads, the greater the advertiser's brand value, and the higher the final consumer conversion rate.
Let's look at traffic ads again: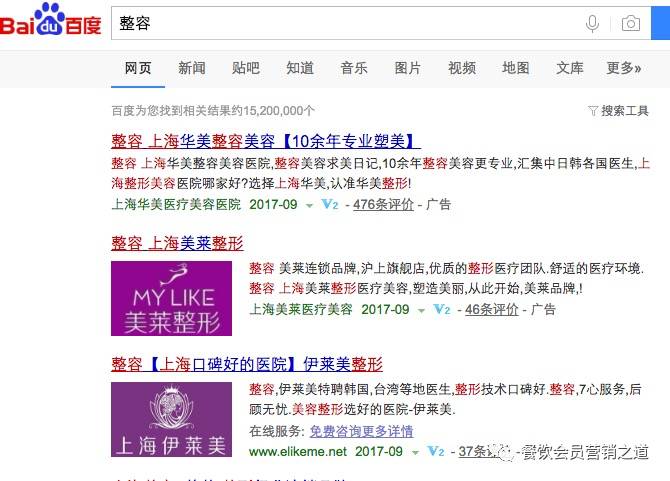 Traffic ads (advertisers want consumers who click on ads to close as soon as possible)
Whether it is by thousands of people to show billed ads, or by click billing ads, the essence is advertisers to the traffic owner to buy traffic, and require rapid conversion to reach a deal, they have a professional term called ROI (return on investment), advertisers invest 1 million advertising costs, if the customer turnover after the profit of less than 1 million, then it is a loss, advertising mainly adjust advertising strategy, or do not advertise.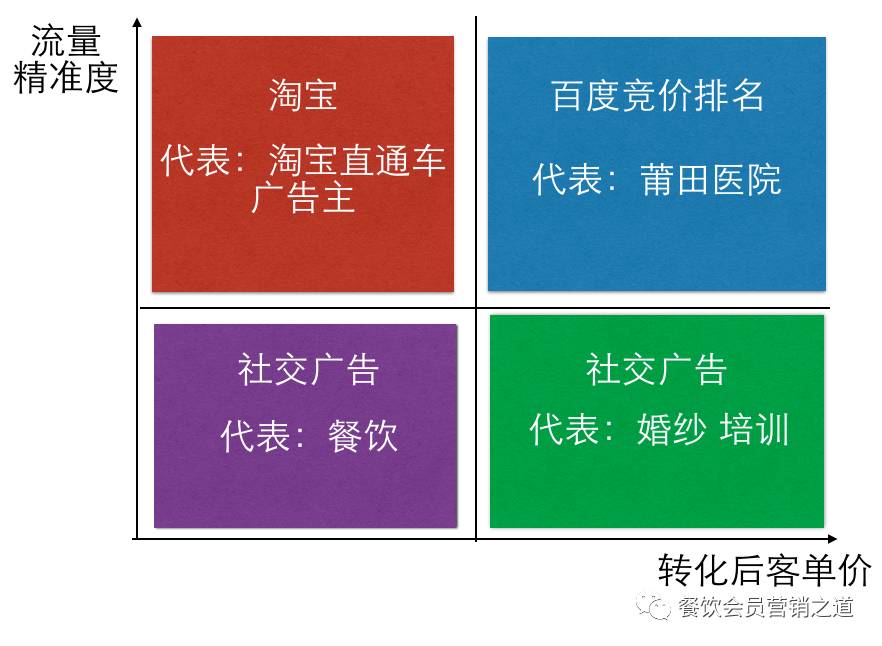 If we set the horizontal coordinates to the customer unit price after the conversion of the advertisement, and the ordinates to the accuracy of the advertisement, we can get the four quadrants above. Why Taobao, Baidu is accurate traffic, and social advertising is not so accurate? Isn't it called big data, can you get hundreds of labels from consumers, why not be accurate?
First of all, we have to separate the buyer and audience of these two roles, a consumer to Taobao clicked a vacuum cleaner, or directly search for the "vacuum cleaner" this keyword, then this consumer is the vacuum cleaner buyer, is the vacuum cleaner advertiser's accurate traffic, because Taobao is a buying environment, users to Taobao is to buy, when the advertising exposure in front of the buyer, then greatly improve the conversion rate, so as to achieve a good return on investment. Similarly, a consumer in Baidu search for "facelift", then this person is the buyer of cosmetic hospital, the buyer is accurate traffic.
If a consumer is browsing the popular review food page, then the consumer is the buyer of the restaurant, suddenly the flow of information shows an advertisement for a vacuum cleaner, then the consumer is the audience of the vacuum cleaner advertisement, not the vacuum cleaner buyer, because the purpose of the consumer to browse the popular review is to find food, not to buy a vacuum cleaner. As a result, when an ad is exposed to an audience, not a buyer, the conversion effect is greatly reduced.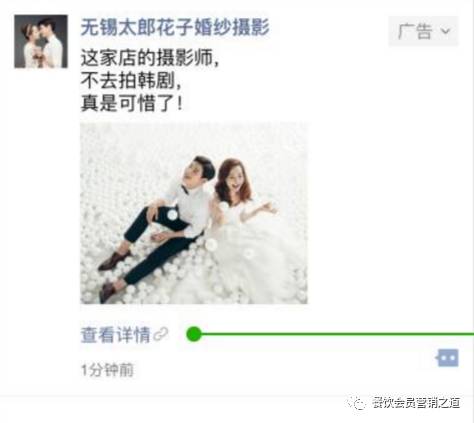 Wedding photography purchase traffic is used to convert transactions, see this ad is only the audience of the ad, because consumers browse the circle of friends is not to query wedding photography, the cost of diversion is very expensive
The essence of this effect of the Internet advertising is the transaction, but can not increase brand assets, such as this advertisement on the wedding photography brand, it can not be repeatedly exposed in front of the same consumer through the circle of friends advertising, consumers will not be able to produce memory and feelings for the brand, this advertisement can not give the brand value, conversion rate can never be improved, resulting in the brand's traffic costs more and more expensive, so there is a hospital in Putian boycott Baidu advertising overpriced news, some keyword click prices reached 999 yuan, If the Yantian Hospital does not do Baidu promotion, that will be fatal to the Yantian Hospital, because for so many years, they have been buying traffic, has not established a brand, once the traffic is not, their customers have to be less than half, so until now there is no well-known Yantian Department of Hospital.
Since social advertising has a low conversion rate, what do you do about it? It doesn't matter, some categories of customer unit price is high, to a transformation there are hundreds of thousands of pieces or even tens of thousands of dollars of profits, although the cost of customers is very high, but their profits can support, what are these categories in life? Wedding dress, training, education, homewear, tourism, finance, real estate and so on, in addition to catering!
Paved so much, finally returned to the main topic of our article, catering is characterized by low unit price, selectivity. What Internet scenarios do food and beverage buyers appear in? Popular review food page, Baidu map around the food page, american group takeaway, meal ordering APP, consumers in these scenes is to find food, advertising conversion rate is high, but the food and beverage ads appear in the circle of friends, microblogging and website news, then the consumer is the audience of advertising, conversion rate is very low, the cost of access will be very high, while restaurants often in order to attract customers, usually give coupons in advertising, so that after the conversion of customers basically no profit, can not offset the cost of advertising, It's not about ROI at all.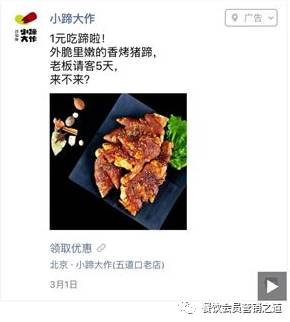 One dollar to eat pig's hoof, so that the converted customers are basically not profitable, and the customers are mostly price-sensitive, it is difficult to convert into the restaurant's loyal customers
If you're a restaurant owner and you want to buy some effect ads on social platforms to stream to your stores, that's simply not profitable. You can only do brand promotion ads, and is the traditional advertising-oriented, social platform advertising as a supplement to the advertising method.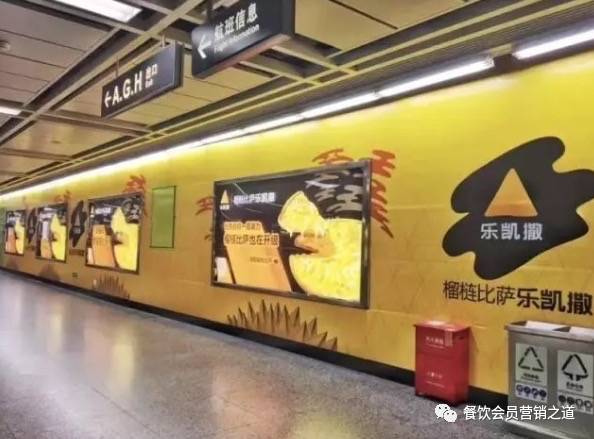 Le CaesarAds, highly engaging, continuous delivery, re-exposed to the audience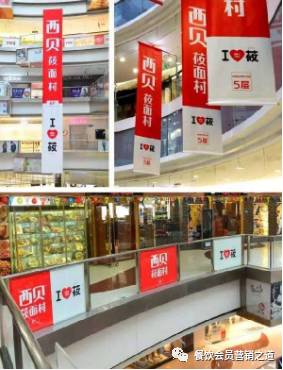 Xibei shopping mall advertising, consumers have the need to eat, see advertising consumers are Sibe buyers
      If the budget is abundant, restaurants can put some brands or dishes on the social platform to promote advertising, you cast ads, do not care how much conversion this advertisement can bring you, this advertisement is to be able to expose in front of consumers more than once, if this advertising fee you a little distressed, then you do not cast, spend money on other above.

       There's a famous saying, "I know half of my advertising spend is wasted, the problem is I don't know which half is wasted", the answer is that you don't have to know which half is wasted, you put in a million ad budgets, you have to be prepared to waste half a million, if you want to achieve the expected 1 million ads, then cast at least 2 million, if you have 100,000 ad budgets on social ads, then you have to prepare at least 1 million ads on non-social platforms. Continuous advertising is to add value to their own brand, build their own brand assets, thereby reducing the cost of traffic.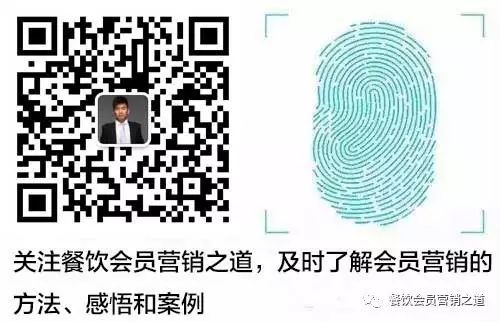 I am Yang Zhao, is now working in Xibei Noodle Village focused on member marketing, search micro-signalsmikeyangAdd me WeChat, and I exchange catering enterprises member marketing business, welcome to reproduce this article, reprint please keep this paragraph.
Reply"The stored valueSee how restaurants cleverly design stored grades and amounts to lock in loyal members
Reply"Discount."See how the restaurant fractured itself
Reply"return rate", look at the algorithm for the return rate of food and beverage membership marketing
Reply"Frequency of consumption", look at the algorithm for food and beverage members to market the frequency of consumption
Reply"PPT", check out the PPT I wrote about the way food and beverage members market
Reply"Starbucks.Check out Starbucks' $88 star card marketing tips
Reply"Integral."See how food and beverage companies design their points systems
Reply"The consumption is fullSee how food and beverage companies are increasing the frequency of customer consumption and unit prices
Reply"Data."See how food and beverage companies analyze member operations data
Reply"Membership rating"See how members are graded and graded
---