China spends more than $14 billion on social media advertising
Source:Global marketing case-sharing platform socialmarketing

Url:www.socialmarketings.com



 2020/3/05 
WPP launches start-up billboard Black Ops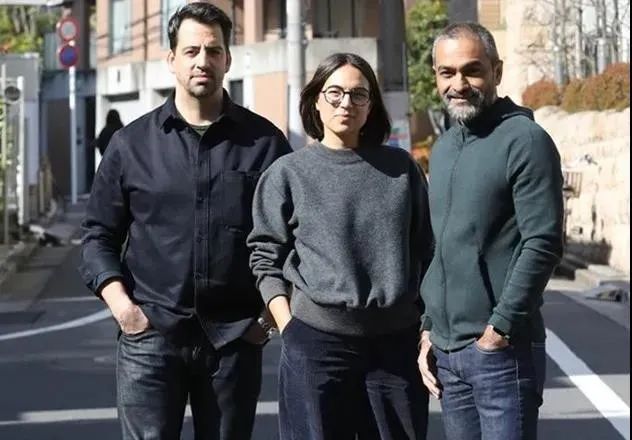 WPP Black Ops, the new agency brand, is being officially launched, led by Nihar Das, managing partner of Competitive Media Asia Pacific, and Danni Mohammed, strategic adviser to Gray London, and Leo Savage, executive creative director and deputy executive creative director of Gray New York, according to The Post. WPP Black Ops prefers to call WPP Black Ops "a start-up" rather than an advertising agency whose founding customer is SK-II, a skincare brand owned by Procter and Gamble.
China spends more than $14 billion on social media advertising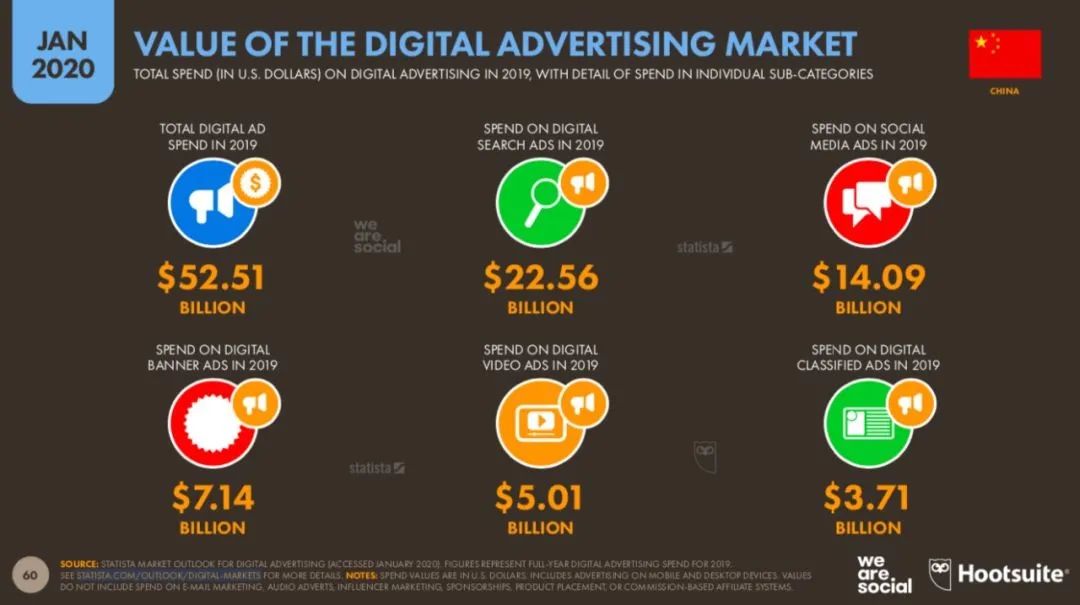 A recent report on digital research showed that as of January 2020, China had 1.04 billion social media users, with a penetration rate of 72 per cent, up from 49 per cent globally. The report also showed that China's social media spending in 2019 was $14.09 billion, up 20 percent from the previous year, and the fastest growth of any ad spending category, although still below the $22.56 billion in digital search ads with the highest ad spending. Overall advertising spending in China grew by 12% in 2019, with 15% video ads, 9.8% digital classifieds, 9% search ads and 8% banner ads.(Source: Campaign Asia Pacific)
White Horse Outdoor Media revenue down 19.8% in 2019
The 2020 results are expected to be profit/loss
Recently, The group's unaudited revenue for the year ended December 31, 2019 was RMB1,446 million ( the same as 2018), down 19.8% from the same period in 2018, according to a recent announcement by White Horse Outdoor Media. The announcement said the outbreak of the new coronavirus in 2020 could further slow economic growth, adversely affect customer advertising spending and reduce demand for advertising space. As a result, the overall outdoor advertising market is expected to be more challenging in the coming year.
JD.com's GMV in 2019 reached 2085.4 billion yuan
Self-employed supplier advertising growth is strong
JD.com recently released its fourth quarter and full-year 2019 results. According to the report, JD.com achieved GMV of 2085.4 billion yuan for the whole of 2019. In advertising marketing, JD.com is a combination of advertising marketing and sales, to self-employed business model, so the advertising business is affected by the epidemic is low, while self-employed suppliers advertising growth is very strong.
Baidu released a "Reject Game" public service advertisement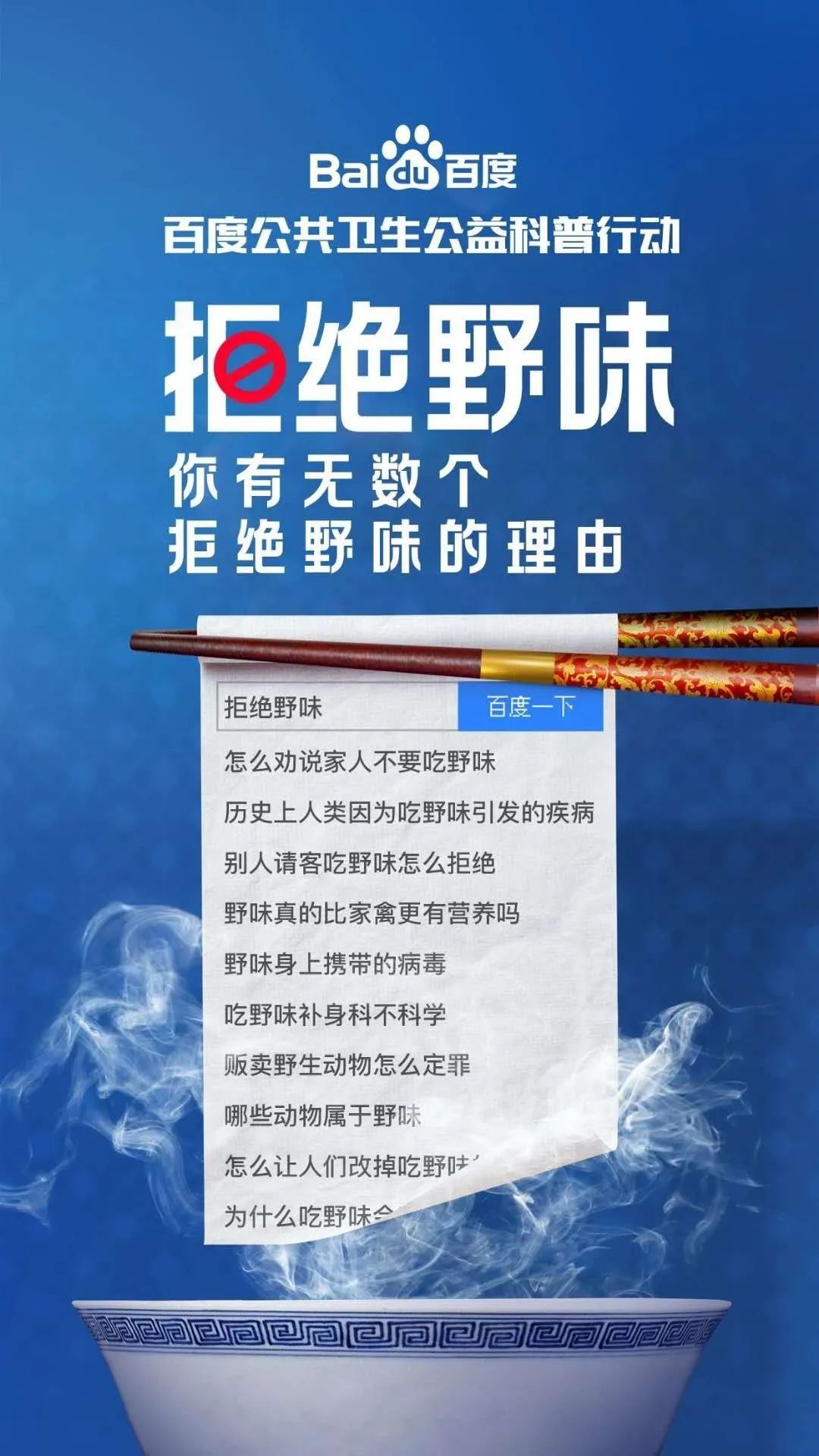 On the occasion of World Wildlife Protection Day, Baidu released a "Reject Game" public service advertisement. The public welfare propaganda film was released on CCTV before the "Newscast", aimed at advocating the public together to say no to the indiscriminate eating of wild animals. Previously, Baidu "reject game" public welfare popular science activities have been online a series of activities and services.
The 10th anniversary of the release of the american group advertising film
On its 10th anniversary, the Group released an animated commercial.While reviewing the important time nodes of the U.S. mission over the past decade, the short film expresses the brand vision of "a new decade, no love, no love going forward".At the same time, the United States group launched a set of "ten" word posters, with ten keywords outlined ten years, thank the consumer's company。

VERO MODA has teamed up with Disney's Magnolia to launch a joint venture
VERO MODA co-branded Magnolia launched a collaboration series, which includes 8 themed products such as "Li Yunxuan", "Red Makeup" "Old Times" and "War Robes". North and South Dynasties flower magnolia met the modern urban beautiful people, classics and modern integration, interpretation of the new way of playing the national tide.
100 number to relax the threshold for short video with goods
The correct author can bring the goods
Recently, 100 announced that the short video shipping threshold will be opened to the active authors, and set up e-commerce exclusive flow pool, and issued 4 support policies: 1. Traffic automatically increased, extremely fast broadcast: with short video automatically increased distribution traffic, live with goods free of audit, through real-name certification can be broadcast, and enjoy exclusive resource tilt. 2. Baidu matrix multi-end distribution, the average daily reach of more than 10 million users. 3. 2020 regular e-commerce activities: more than 6 large-scale events throughout the year, 8 small events, rich prizes and traffic subsidies, to help bring goods to enhance exposure. 4. Free training, 1V1 operation guidance with goods: Creators College professional teacher lectures, regular big curry to share successful experience, help rapid growth.(Source: New List)
Chanel teamed up with Tencent Video to broadcast the fashion show live for the first time
More than 3.5 million views were viewed
Affected by the pneumonia epidemic, a number of Chinese fashion bloggers, stars and buyers can not go to Paris Fashion Week, in view of this situation, luxury brand Chanel in particular joined forces with Tencent video on March 3 at 5:30 p.m. Beijing time on the 2020/21 autumn/winter high-end ready-to-wear series live broadcast, for the first time in history, causing high concern in the industry. According to media monitoring, the show reached 3.58 million viewers, three times as many as Gucci, Prada and other brands.
Delvaux cooperates with JD.com
The first online flagship store opened in JD.com
Delvaux, the world's first luxury leather goods family, announced a partnership with JD.com, and the brand's first official online flagship store will open in JD.com on March 5, JD.com said.Founded in 1829 in Brussels, Belgium, Delvaux has been at the forefront of luxury leather goods since its inception.(Source:36 x)
Socialmarketing is a leading global advertising and marketing case sharing platform, covering industry information, advertising creativity, marketing cases, brand insights, industry trends, design documents, social interaction and other forward-looking content, is one of the three essential sites for advertisers!
Statement:
All content in the Social Daily section is subject to
Website SocialMarketing
Editor's department original finishing report, reprint must indicate the source, violators must be investigated.
Click on "Read the original textGo to the website SocialMarketing
---