Why didn't Station N become Japan's YouTube?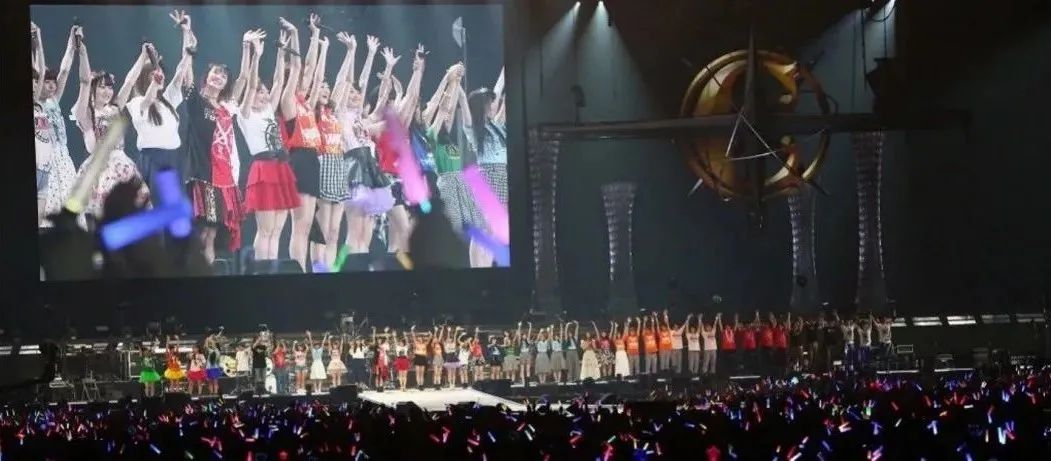 How does Station N play a good hand as a sparse card?
This article has been reproduced by the public number "Three Entertainments" and is the author:Wind。
The original title of the article: AB station ancestors in trouble: Niconico revenue has been falling year after year, user numbers are shrinking
The opening of the impeachment video site, niconico (hereinafter referred to as "N Station"), I believe that everyone is no stranger. China's Station B has been on the market for nine years, with rising revenues and growing scale. However, station N is a different story.

N A member 运营 Corporation, DWANGO. In May 2014, in October 2为014, 并, Kadkawa Co., Ltd. (Kadokawa Co., Ltd.) In the 财报, 网络 务业务 basic representative work multi-toy 业务, 该业务业绩ya Nodai Admissa N 经营 况.
In terms of the performance of The Network Services business in the last five years, turnover has been on a downward trend from 33.2 billion yen (2.149 billion yuan) in 15 years to 24.739 billion yen (1.601 billion yuan) in 19 years. Station B's revenue in the fourth quarter of 19th was RMB2.01 billion, which is almost equivalent to one more year of revenue.
In terms of operating profit, except for losses in 17 and 18 years, the 15, 16 and 19 years remained largely between 2.5 and 3 billion yen (161 to 194 million yuan), with little change.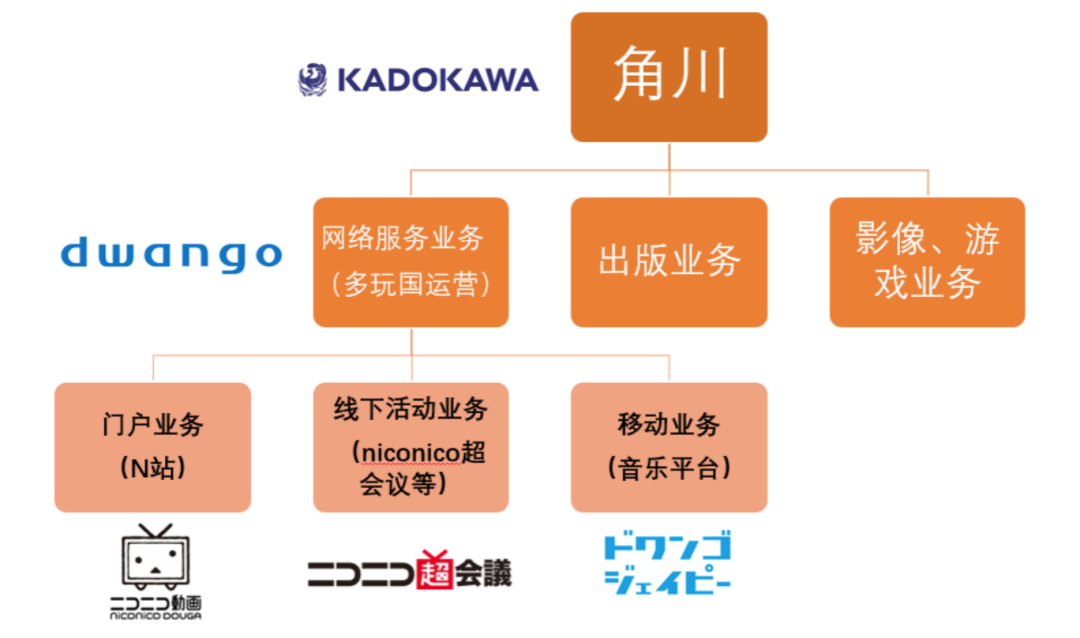 The 17-year earnings presentation by Incheon shows that 78% of the turnover of the Portal business (N Station) comes from paid user revenue. In other words, the revenue from the Network Services business in Kawakawa relies heavily on paying users. The results come as no surprise to users and businesses, as revenues in the network services business have fallen and profits have stagnated. Multi-play countries have been ignoring the views of users, do not think ahead to eat the old, which led to the number of N-station users continue to decline. Users are the lifeblood of the platform, without the user this basic disk, the platform is very difficult to go far.

So let's go into more detail about how the N station played a good set of cards as a rarity.
Ignoring the user's needs, hand over the user to the opponent
Founded in December 2006, N Station's impeachment capabilities are innovative and competitive in the video site industry. N Station officially opened its user registration in March 2007, with more than 1 million registered members in just two months. In April of the same year, the monthly page views reached 591 million, so Station N also needs to limit access in order to reduce server load.
In June 2007, N Station introduced paid membership, which is the core revenue of N Stations and even the Incheon Network Services business. As of mid-November 2007, there were 145,000 paid members at Station N. That number continued to grow until it peaked at 2.56 million in March 16.
Since then, however, the number of paid members has never risen and has been falling. As of June this year, there were only 1.61 million paid members, equivalent to the 2012 level of N Stations on the rise.
N station paid membership growth
So here's the question, why has Station N been so bad in recent years?
In fact, N station as a video platform, in the face of video delay Caton problem and other very affect the experience of the problem, has not been very serious to solve, as long as the user more up, the network crowded server is difficult to deal with. However, in order for the N station to convert a large number of regular users to paid users, whenever the average user encounters a video card, the user is induced to become a paid member under the video to speed up the video buffer. That is, it's not that N stations can't solve it, it's just that you want to make more money.
In addition, N Station has made more unbearable gimmicks to increase the proportion of paying users. First, non-paying members do not allow drag the video progress bar, which is placed in the domestic presumably long ago fried pot. Second, non-paid members can only watch 360p videos, and until February 19th, the highest quality of N stations was only 720p, and even paid members had to endure scum.
Picture quality options (cut from September 2020)
In November 2017, N 举办时 a new edition of the book "niconico" which has not been updated for four years发 was postponed 项fukai, a lot of officials added on the government association户 new merit, 视频 for the majority质 迟, 问题, etc决 这 of mass use caused by the 户愤, and 并 flow of money 户 acceleration.
niconico (click) 传 on the piece 弹 act 说: [bilibili most stick! ] niconico the biggest difference! 」
The following image is an update released by Multiplayer on February 13, 2019 that shows many entries making people laugh and wonder if this is a site from more than a decade ago. The drag progress bar and 1080p picture quality issues mentioned above will not improve until 19 years later.

A poor user experience is the biggest reason for the loss of N-station users, and YouTube is the best choice for former N-station users. Both N-stations and YouTube are UGC-led video sites, and N-stations spend 540 yen (about 35 yuan) a month to enjoy the most basic features of the video site, while YouTube not only doesn't want money, the experience is much better than N stations, users naturally vote with their feet and put their feet into YouTube's arms.

N station as a secondary content holy place, up master is an important resource is not a lot. For a long time, up master in the N station contribution video will be compressed into low-quality video, ordinary users can only watch 360p of the picture quality, which is obviously not conducive to video creators to show the work. As a result, most of the up owners of station N upload videos on N stations and then upload hd videos on YouTube, allowing viewers to choose for themselves. Over time, when YouTube's audience base was large enough, the up master of the N-station gradually became YouTuber.
It may not be a good thing that the online service expansion strategy is ahead of its time
niconico (Japanese for video) doesn't have a knack for operations, but it's a good idea to expand your business. In July 2007, station N opened the "niconico market" less than a year after its official establishment. The niconico market is mainly advertised at the bottom of the video page to direct e-commerce platforms.

Then, in December of the same year, Station N launched "niconico Live" (i.e., niconico Live, "nicosheng"). Nicosheng is Japan's first live webcast platform, when it was just launched soon attracted a large number of users, after years of development, although YouTube Live, TwitCasting and other rivals to seize the live webcast market, but nicosheng still has a more stable number of users.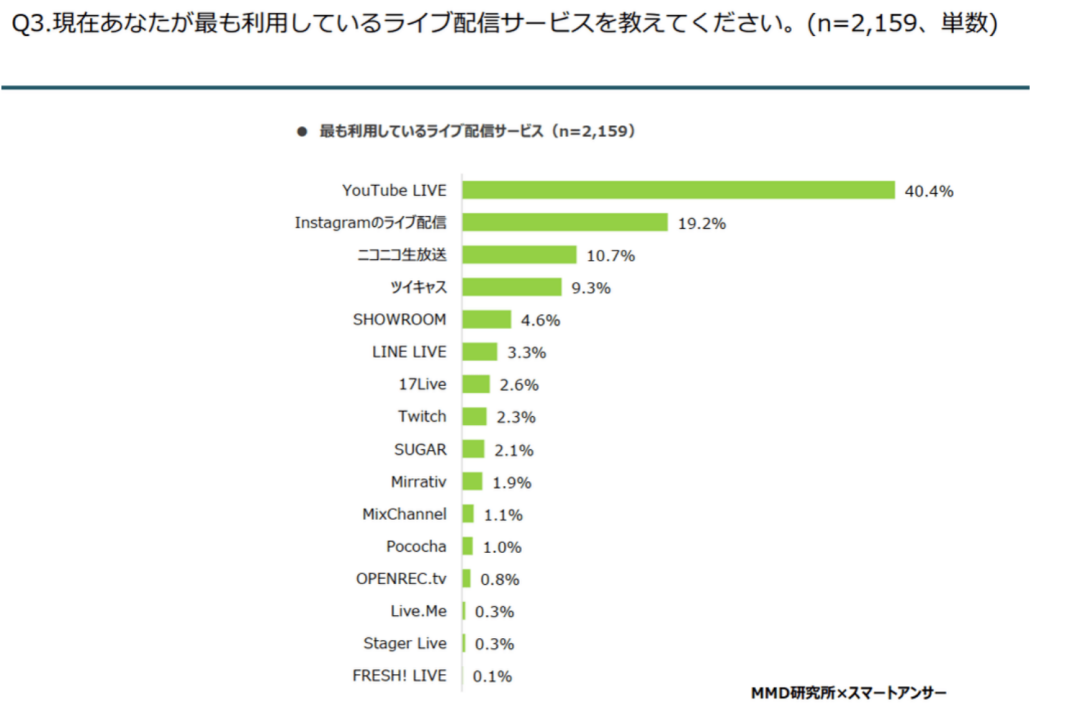 According to the MMD Institute's survey of the number of people using live webcasts in Japan, published in April 2020, nico students ranked No. 3

In May 2008, Station N was online with "niconico Encyclodeda", which is essentially an open dictionary for users to edit, similar to Wikipedia. The niconico Encyclodedio contains a large number of secondary vocabulary and the buzzwords that appear at N stations, which also provides a lot of convenience for new users to integrate into N stations.
In December of the same year, Station N was available on an extremely important and highly valued service, the "niconico channel". The niconico channel offers UGC-paid content, including cartoons, TV shows, specials, and more. In addition, N stations also allow users to open their own channels, these channels are free of charge, up the main reliable profit, N stations can also get a piece of the pie.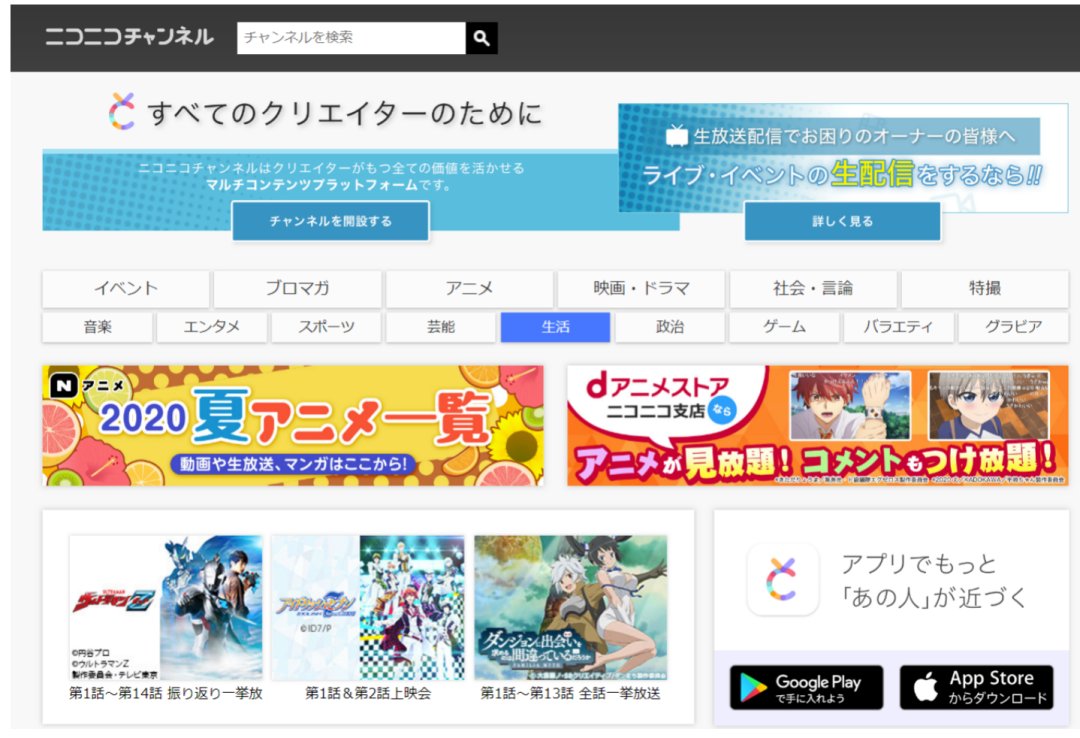 The niconico channel
As of the end of March this year, there were 9216 channels, 1625 monthly paid channels and 1.17 million monthly paid members. There is a distinction between paid members of the niconico and niconico channels, and it is mentioned above that the number of paid members for the channel has been declining, while the number of paid members for the channel has been increasing, with sales of paid channel members exceeding 5.5 billion yen (356 million yuan) in 18 years, accounting for one-fifth of the revenue from the network services business for the year.
The future forecast in Mr. Kawakawa's 19-year results highlights improving the revenue structure, with the main measures to expand the content of the niconico channel to increase the number of paid channel members. It can be seen that many playing countries attach importance to the niconico channel.
Growth in monthly paid membership and sales for niconico channels
In November 2009, Station N opened "niconico Still Painting", which mainly provides comics and illustration reading services. Although N stands in the network comics very early, but in the network comics platform lined up today's still painting is not very competitive.
Station N also launched "niconico News" in October 2010 and "niconico stereoscopic" in May 14. niconico stereoscopic contributions, readings, and downloads of 3D models that can be used for MMD video or virtual anchoring.
In addition to the above services, N stations also have niconico revealing board, niconico Chinese Traditional version / German version / Spanish version / English version, niconico direct vendors, niconico e-book and other services, many services are not long after the service was stopped. Multi-play countries spent a lot of people's financial resources in unnecessary functional development, but not willing to give the video industry a new generation. It also reflects a mismatch between multiplayer expansion strategies and user needs, and what most users really want is a good look at a video.
Offline activities business mature, the impact of the epidemic is greater
Kagawa's web services business is run by multi-play countries, which can also be divided into "portal business" (N-station), "offline activity business" (niconico hyperconsecturing, etc.) and "mobile business" (music platform dwango.jp), because the mobile business is not large, it will not be launched here. The following focus is on offline activity business.

Offline activities are an important place for publicity and the sale of surrounding goods, and their potential for commercial expansion is great. The most notable events held in the multi-play countries are the "niconico Superconsctural", "Animelo Summer Live" and "Fighting Conference".
Animelo Summer Live
niconico hyperconsecturing
The niconico Superconsectural (the "SuperConsecies") was first held in 2012 and is held once a year for two days, and is the official N-stop fan gathering and the largest event held in a multi-play country. The scope of the hyperconsectured event is too broad to be described simply, but you can also simply think of the hyperconsecturation as BilibiliWorld on Station B.
The number of participants in the super-meeting has increased year by year since the first session, reaching 168,248 in 2019 and 6.66 million 3612 online.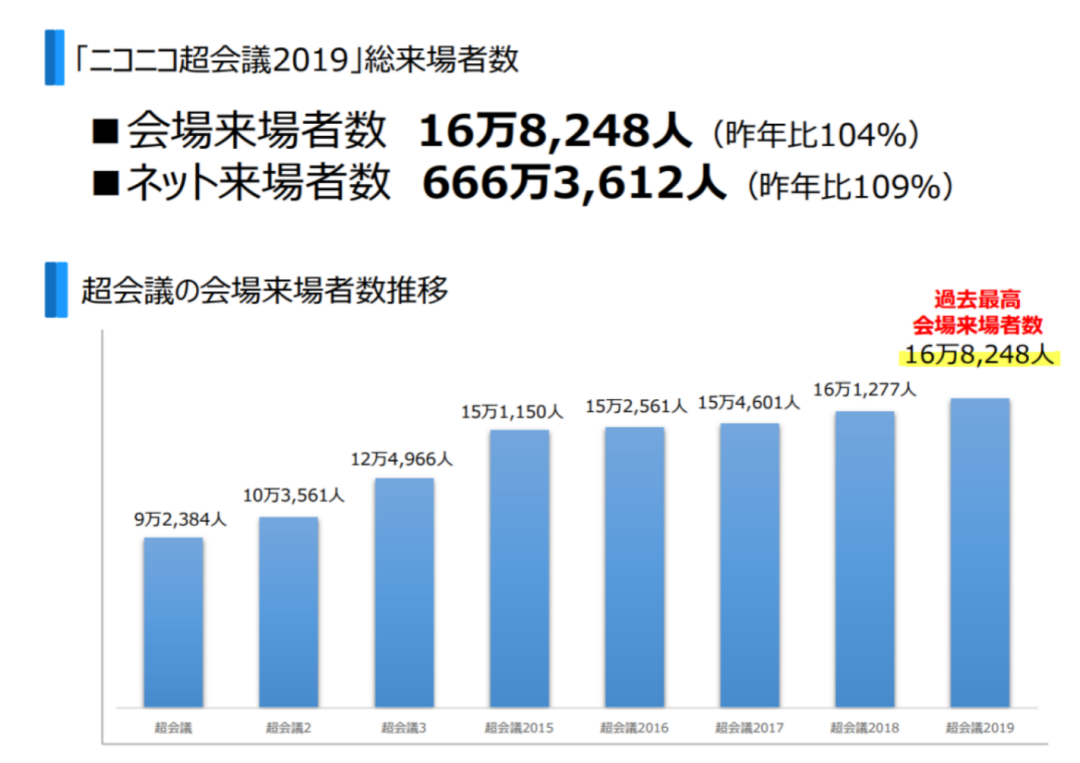 Animelo Summer Live
Animelo Summer Live ("ASL"), first held in 2005, is the largest animated song concert in Japan co-hosted by multi-play countries and cultures. It was held for only one day from 2005 to 2007, then two days from 2008 to 12 and three days from 13 onwards. With 141 ASL singers and an audience of 84,000 in 2019, concerts of this scale contribute a lot of revenue to multi-play countries each year.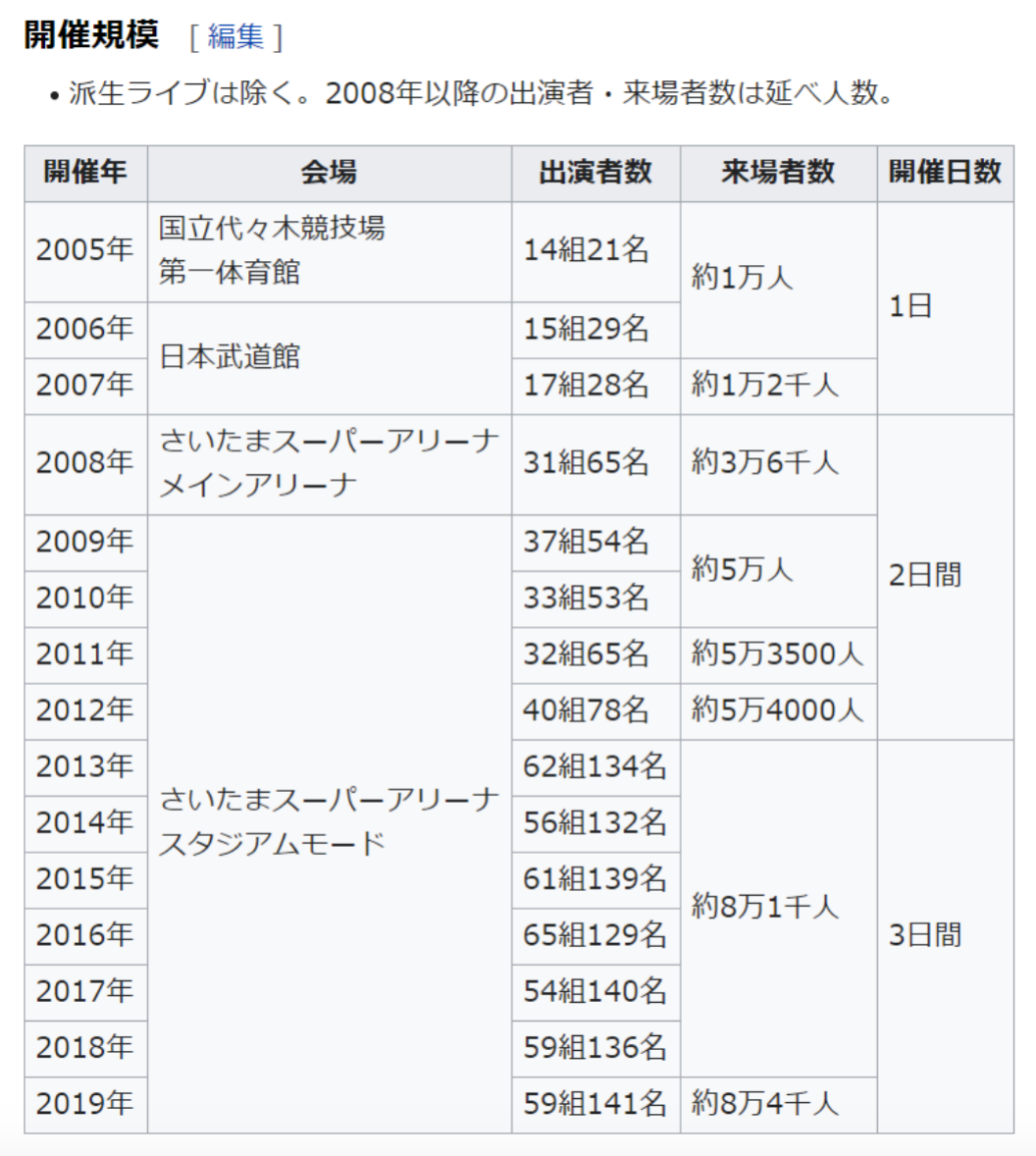 Data from Animelo Summer Live on Wikipedia
Fighting meetings
The FightIng Conference, a multi-game fan gathering and e-competition competition, was first held in 2015 and is held once a year for two to three days each. The number of participants has been increasing, from 35,786 to 84,215, a 2.3-fold increase in five years. The number of people watching online has stabilized at around 5 million.
Even with the growing popularity of offline activity, it is no match for the sudden onsaning of the 2020 outbreak. Revenue from the business will take a big hit this year when offline activity is fully online.
But in any case, whether it is offline or online services, N-station derivative business services or need to rely on the N-station itself user base, after all, N-station is the beginning and entrance of all business. If the number of users cannot grow or sustain, it will be difficult for the derivative business to operate smoothly. For example, hyperconsecturing is essentially a carnival event for N-station fans, which requires the accumulation of high viscosity users. Services such as niconico stills and niconico channels, for example, also require stable user input and conversion.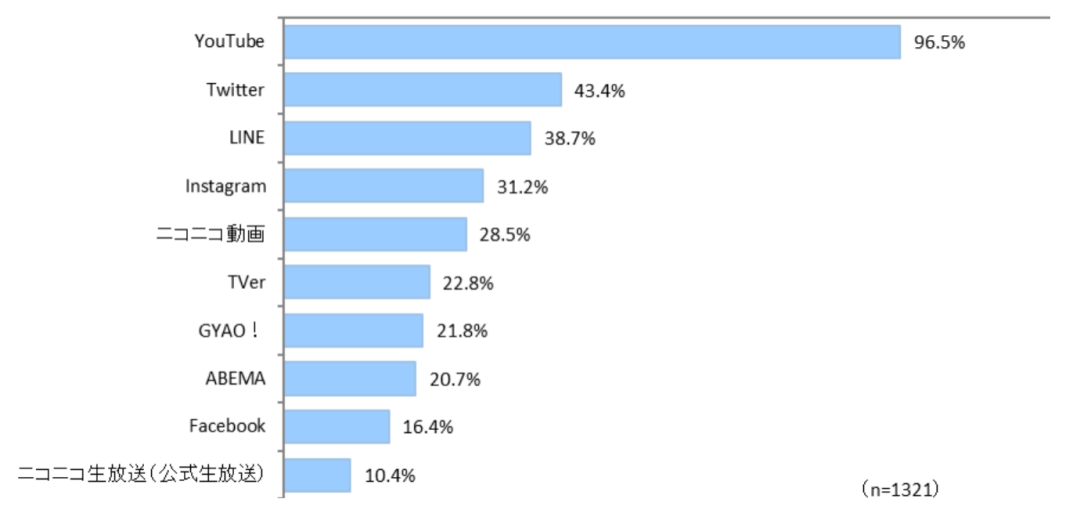 · Top 10 free video sites in Japan, with only 28.5% of niconico animations
· From impress "Network Video Business Survey Report 2020"
However, multi-play countries only see immediate benefits, at the expense of user experience to make a profit, there is no long-term vision to operate, do not consider expanding the active user base to prepare for derivative business. The gap between the two is clear when you look at Station B. 
As Japan's largest UGC platform, N Station has long been less viscous than YouTube. While multi-play countries have long been aware of the problem and have been adjusting system functionality for 19 to 20 years, it's too late for this series of initiatives, and what advantages does N Station have to attract users accustomed to platforms such as YouTube?

This article has been reproduced by the public number "Three Entertainments" and is the author
:Wind
。
---