Why did I see a very low ad on YouTube recently?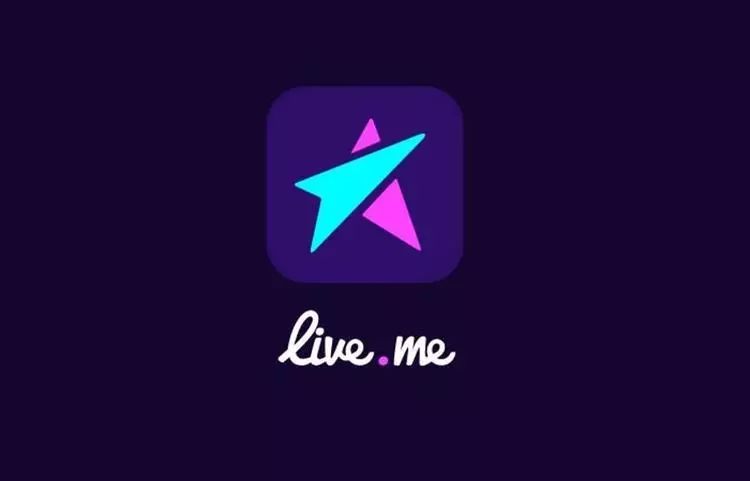 The "evil wind" of the beauty broadcast has blown to America.
Author . .  The turtle passed slowly
I don't know if you've been watching videos on YouTube lately on the mobile side, and if so, you're probably going to be bothered by a slightly "low-quality" live product ad. Of course, because YouTube uses TrueView ads, users can typically skip ads after 5 seconds. However, many users expressed surprise, given the youTube platform's consistently high quality advertising content.
For example, many of our colleagues inside Geek Park spit on us and said, "The ads that have appeared on YouTube recently are really Low."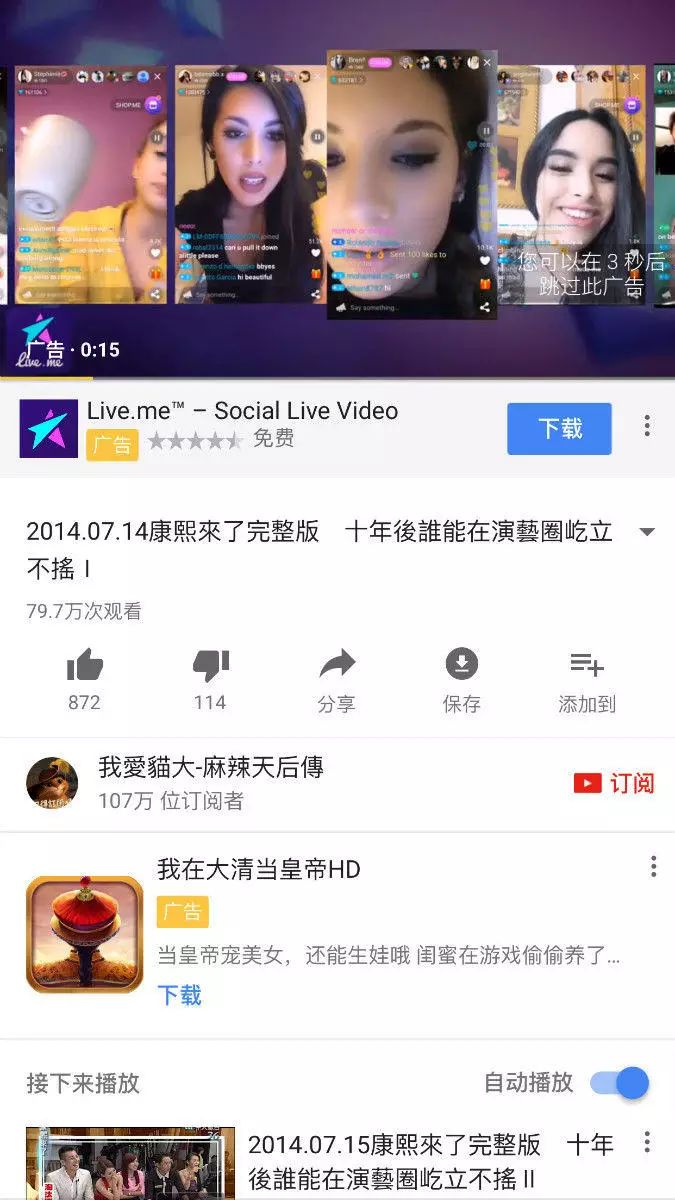 The 15-second video ad at the end of the page looks a little vulgar and doesn't seem to match YouTube's previous style
Low No Low, I personally can't make a decision, here's a look at this ad for friends who haven't seen these ads: 
Look, isn't it very sexy?
Underneath the video of the YouTube ad, many foreign netizens have been "liked", and the comment that has been liked the most says, "This is an ad I won't skip..." And many netizens say, "This ad is really good"...
In short, it seems that we have different views on this advertisement, foreign netizens who are used to high-quality advertising seem to like this simple, direct, but full of sensory stimulation of sexy advertising content.
So, the question came, which product did this advertisement?
Point in and download it, it turned out to be a live app called Live.me. When you open it, you'll find that in addition to registration, social sharing and other functions are Western-style, other basic live-streaming features are exactly the same as the major domestic live-streaming applications. Whether it's "stamping a screen like" or sending a screen, giving gifts, even wheat, and so on, you can adapt to this live app from overseas at almost no cost of learning.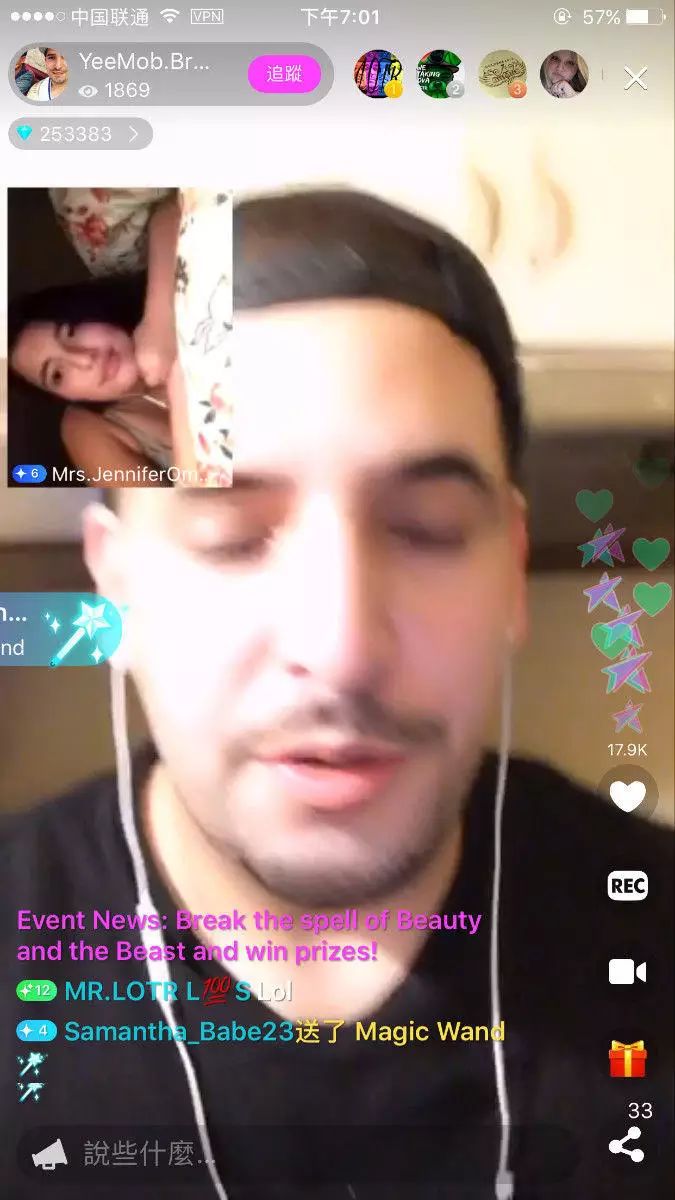 Even wheat is a must
Out of curiosity, we also used this live app that glows and heats up overseas. Some notable highlights have also been found:
First, compared with the domestic, the biggest difference between the app is that "internationalization" of course there are a few mainland and Hong Kong and Taiwan live broadcasts in Chinese, but more english and other small languages, such as Southeast Asia, Russian, Spanish and so on. But in the live content is much the same as the domestic, is basically the "show" mode, either beautiful women in front of the camera singing and dancing, or some men and women in the screen and people chat.

Second, the interactive mode is mainly the user in the application platform to buy virtual gifts to the host, the price is similar, the content of the gift is similar, the higher value of "sports cars" and "yachts" cost more than 70 dollars. It has been confirmed that the American female anchor will also "thank brother" after receiving the gift.

Third, the bigger highlight is the "real-time translation" feature. Because this product is an international product, so the language of the anchor and fans inside is likely to not understand, so Live.me is very intimate to add the "smart translation" function, to help users better communicate with the host. Of course, according to the measure, the accuracy of translation still has a lot of room for improvement.Above is the real-time translation of the situation, the red box circled out is the part of the translation, you can see that although the accuracy still needs to be improved, but it is a very practical function
A live app called copy China
So, is such a "Chinese wind" product copied by Americans from our side?
This is certainly not the case. Search the search engine for this product and you'll find it's all from Cheetah Mobile, a Chinese internet company. Yes, that's the cheetah that successfully esoed with mobile phone cleaning tools.
In the U.S., Live.me went live last April and rose to the top five in the App Store and Google Play social categories in less than 100 days. Since then, Live.me has been launched in Japan, Indonesia, Arabia and other regions. Based on this information, Live.me has now reached more than 10 million downloads in 50 countries and territories around the world. Currently, 80.2% of its users are from the United States.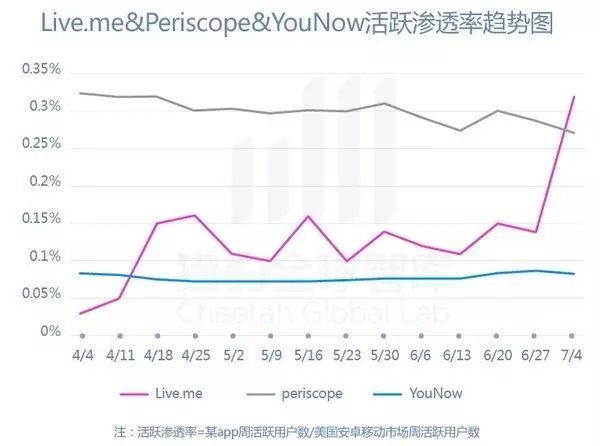 As you can see, Live.me's upward trend in the U.S. is quite evident with its unique model
On November 5, 2016, Live.me went live in Taiwan, and Cheetahs took the opportunity to host Taiwan's first live industry conference, which was also attended by CEO Fu Sheng.
Knowing the "bloodline" of this product, you can Live.me why it is so similar to domestic live products. Since 2012, cheetahs have successfully listed on the NYSE and become a representative of Chinese Internet companies, with one of the secrets being to successfully land domestic success abroad. This time the logic is no exception.
As technology has been analysed from the media 'tech talk':
While there are already Twitter-acquired Periscopes in the market, Facebook Live, Snapchat, Twitch, all live or live, but they have previously been or mostly sports events, concerts or events as the main body of live broadcast, live streamers are more focused on advertising, so the incentive is limited.

And the Cheetah model is to keep the anchor.

Live.me In the form of a Chinese show, the anchor is used as the main broadcaster from the start, highlighting personal talent and performance content, and allowing viewers to pay for virtual gifts in the App Store, giving gifts directly to the host, who receives the gift and cashs it as an income. This simple and direct change allows the enthusiasm for interaction between the host and the fans to increase rapidly.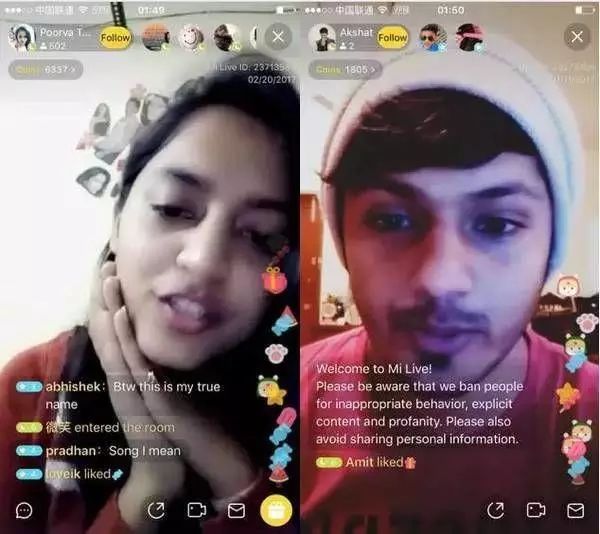 Everything is the same as a domestic broadcast
In October last year, according to its disclosures, fans on Live.me gave out virtual gifts worth more than $1 million.
Of course, the controversy is not without, as at home, the audience for this live-streaming app is also very large, there are American netizens on YouTube to denounce the matter. But it's never easy to tell, for example, some netizens think the moisture will help more real users get into your live room.
Meanwhile, back to their controversial YouTube ads. At China Joy last August, we also interviewed Wang Yifei, Director of Mobile At Google's Commercial Cooperation Division, who told us that Google's advertising philosophy was "user-centric."
In addition to design or product, we have a very strict advertising review mechanism for the user experience. In several ways, we have 360-degree reviews from advertising ideas, including promoted websites and accounts, to ensure that the user experience is the best.
I don't know if Live.me's sprained body is "user-centric" to Americans, but Americans seem to think it's okay, what else can we say?
---
This article was originally caused by Geek Park
Reprint the contact xiangyunqi@geekpark.net


---