Why Youku loves Qiyi's ads for 120 seconds, while YouTube's is only 5 seconds!

(1) Why Youku loves Qiyi's ads for 120 seconds, while YouTube's is only 5 seconds!
Many scientific online partners will find that Youtube ads in 5 seconds after a skip button, click on the ads immediately disappear, accustomed to the domestic video site ultra-long ads raped users exclaimed: That's great!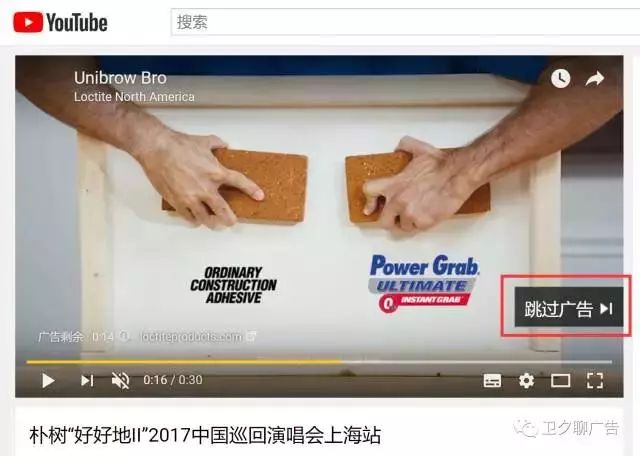 And compared to the domestic Youku, Ai Qiyi 120 seconds long ads, YouTube is simply the conscience of the industry, in order to user experience can sacrifice commercial interests!
But that's not the case, and youTube actually has money to make, rather than taking into account the user experience.
Increase the true exposure of your ads: "Because you want to skip, you have to stare"

Better evaluate ad quality: You're a free ad quality judge on YouTube

Pay only for real viewing: "If users skip, YouTube doesn't charge advertisers money"

Reject the "slaughter dragon treasure knife point to send": from the bottom mechanism to encourage good advertising ideas
Such a mechanism allows advertisers on YouTube to play hard to optimize their advertising performance, trying to keep people from skipping ads to increase their playback completion rate, thereby reducing bidding costs. On the other hand, many of the ads on YouTube are very easy to watch and story-telling, which in turn increases the viewability of the ads, thereby improving the user experience, and now you understand that the user experience is not the skip button, but through advertisers to optimize the idea to enhance, the user experience is only a by-product of the skip button.
A big watermelon in front of my door: I always remember these ads very carefully and never use their products again

Back to the Future: The first 5 seconds are not focused on advertising, but on the countdown

@Jason: There are always some brain-damaged ads, put them in your mind lingering, please ask whether this advertisement is successful or failed
(2) After the dance in Aunt's Square, there is a new way to play! No money KTV up!
Reporters recently learned from Nanjing some large chain KTV, since the introduction of the "sunset red entertainment day" activities for middle-aged and elderly friends, the daytime venue is full, many of the past entertainment venues are not as deep as the middle-aged and old people are now dancing in the square, but also an entertainment and leisure options.

Now in "Windsor KTV", "Miloxing KTV" and other well-known cultural and entertainment chain enterprises in Jiangsu Province, all over 50 years old and middle-aged groups, can use ID card, enjoy every day from 9:00 am to 5:30 pm free singing, or just pay a small amount of tea fee can be with partners K song nostalgia, new songs blooming vitality.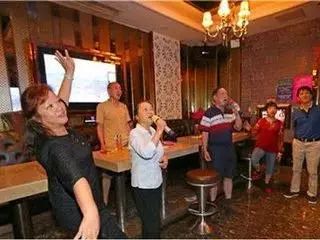 Statistics from KTV, the two largest chains in Nanjing on the day of the festival, show thatDuring the day, the seating rate reached 80%, which is an unprecedented full.
According to the Secretary-General of Jiangsu Entertainment Industry Association, many KTV now opened the previously closed daytime field and found that the input of electricity and cleaning costs are very "value for money." Now it's free, lowering the bar, and many people are willing to give it a try. In this way, many KTV has also increased the volume of business, resulting in very good social and long-term benefits, Jiangsu Province will continue to promote this activity.
@J: How nice it would be if the whole country were like this! National K Song


@Sun: This to praise, so that aunt has a suitable place for entertainment and dancing, reduce the master mother occupied the road occupied the park occupied basketball court, entertainment venues can reduce the vacant time to increase revenue, win-win situation. The management of government agencies is becoming more and more humane and more level. I hope this good thing will be carried out nationwide as soon as possible

Deer: Sing in the afternoon, dance in the evening, and don't stay up late! Cry! Mom's life is much healthier than mine
(3) Destiny has long been marked price: free things are always the most expensive!
In China, a national carnival shopping festival is being staged, the major e-commerce concessions are dazzling, netizens call the way too deep. For example, the prepaid deposit is to lock in customers in advance, full 99 minus 10 is to allow customers to make a list, shopping brand sweepstakes is to guide the flow to merchants. Why can't you have a 50% discount on the whole field? The truth is a direct discount, don't merchants die!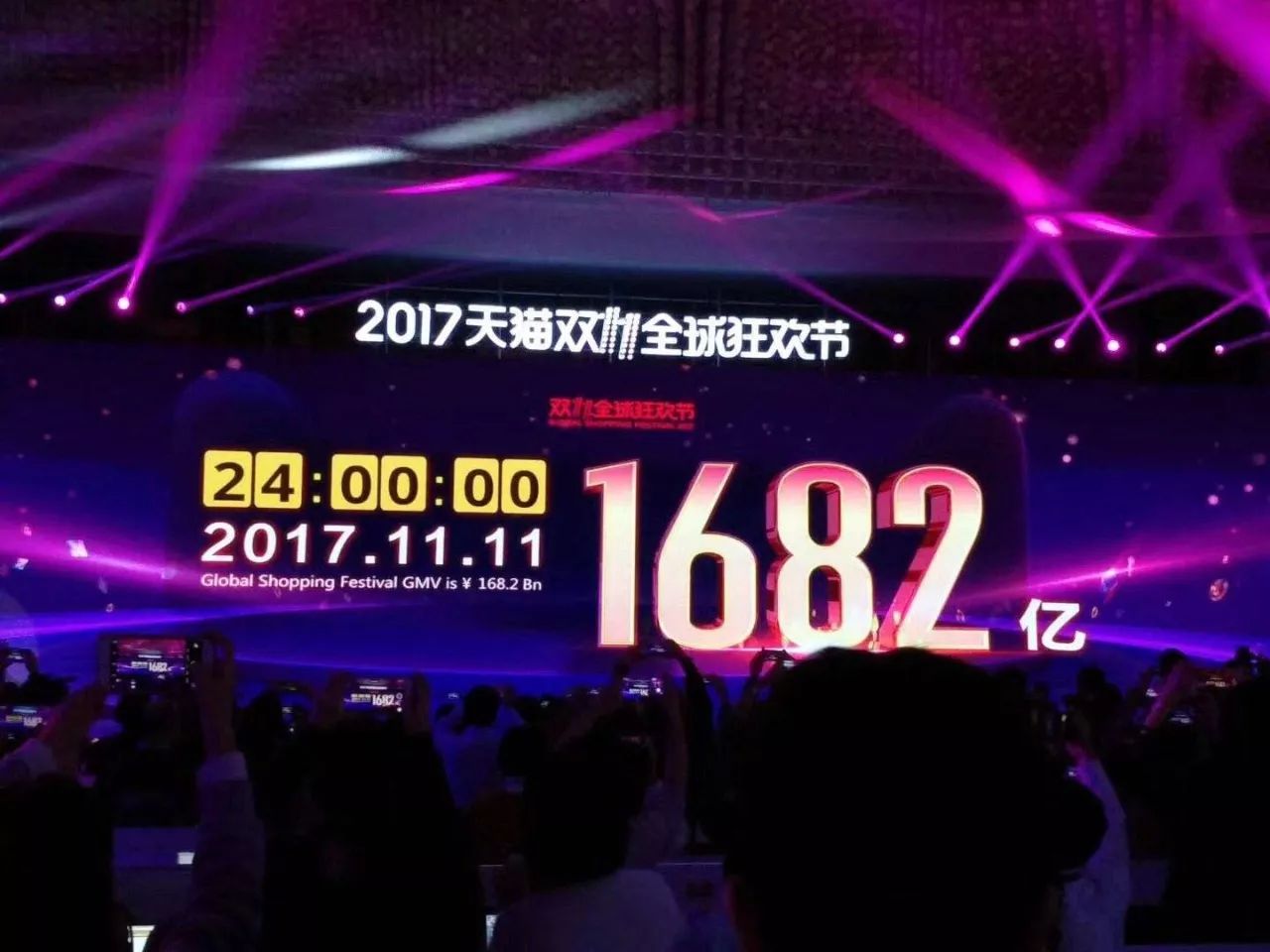 Behind the hidden economic logic is thatMerchants set up such a difficult and time-consuming preferential process, in order to screen out consumers who do not care about the cost of time, but are very price sensitive, under the banner of preferential or even free to take out their money, the result of these consumers in impulse to buy a lot of things that can not be on the whole life.

That's how businesses do business:At any time, greedy consumers are shrewd businessmen. Because when your time and energy become worth it, you'll find that free stuff is always expensive because it's a waste of time.
For example, many people think it's easy to open an online store with no front-door rental costs. In general, offline stores, property and rent this cost can reach 20% to 30% of the cost price, and online stores can all be saved. However, do you really think Alibaba to do Taobao, Tmall is free for merchants?
The truth is, on the one hand, Alibaba gives its e-commerce platform free of charge, on the other hand, it controls the huge transaction data of merchants. In recent years, Alibaba's foray into cloud computing, the foundation of cloud computing, are its e-commerce platform brought. These massive accumulation of data, and finally created Alibaba's competitive advantage, brought huge traffic advertising costs and user conversion rate.
It's clear who's behind the big winner. Free is a business model, long-term fishing, with free services in exchange for more profit.
Smart: Interests are eternal.

@Clayton.X: The truth is that expensive ones are not necessarily good. But good must be expensive.

Wu Yue: Video site charge you can download piracy, takeaway expensive you can go out to eat, the benefit of social development is to provide more choices. The fault is not that the businessman is too shrewd, but that you always want to take advantage of everything. So the end of the game should be win-win, how much you save yourself, not how much you earn.
(4) Will house prices rise or fall next year? Vanke lets you buy boldly
On November 7th Vanke's monthly business data conference call, Vanke not only disclosed its own operating data, but also made an analysis and judgment of next year's real estate market.

Vanke said that since the second half of 2015, the property market out of the adjustment period, ushered in a new round of surge, from first-tier cities to third- and fourth-tier cities, crazy housing prices make many buyers feel desperate. However, with the continued pressure of regulatory policies, the current situation of house price inflation is basically under control, and even some hot spots of housing prices have shown signs of loose.
Under regulation next year's property market will go, Vanke's judgment is:will enter the new year.
Next year, real estate sales are likely to show an overall decline, with both sales area and sales amount falling.

The differentiation of different cities will be obvious, first- and second-tier cities housing prices are difficult to rise, because after the 2016 surge, the market itself to undertake weakening, coupled with policy regulation, growth will be limited. But there is no risk of further downgrades, as the adjustment began in the fourth quarter of 2016 and has been going on for a long time.

Third- and fourth-tier cities should also look separately, in the core city perimeter, its own infrastructure is improving, there are new mobile population into the city, the market will be relatively stable. In third- and fourth-tier cities, where turnover has fallen significantly, there is downward pressure on house prices.
Since this year, the real estate control policy has repeatedly increased the code, from limited purchase, limited sales to vigorously develop the rental market, soaring housing prices have finally been curbed. But there is talk that every time the property market regulation is the next retaliatory rise buried pen, then next year's regulatory policy will be relaxed?
Vanke's answer is:Believe that the policy will continue, the possibility of relaxation is very small.

Basalt: First of all, I even have the qualifications to buy a house


This grape clip: As long as it's a combination of subway and CBD, rest assured of bold purchases.

This: Xi said that the house is used to live, not to fry.
This article is good to buy business school original. If reprinted, please indicate at the beginning of the article from the public number "Good to buy business school", otherwise you will bear the corresponding legal responsibility.


Follow us for more professional interpretation
☟

☟ poke me to learn how to manage money!
---