Which is strong in PPC advertising? Amazon Ads vs. Google Ads

Amazon's PPC advertising gurus can better understand Amazon ads by drawing on Google AdWords( older Google ads). In recent years, Amazon has borrowed from many of Google AdWords' features, including ad types, ad rankings, keywords and bids.
For sellers who are proficient in Google ads, running Amazon PPC ads doesn't require much new skill. You know, it's much easier to master Amazon PPC ads than Google ads, it's simple to operate, less competitive, and has a higher conversion rate.
Amazon has unlimited advertising potential
Whether Amazon ads can break the monopoly of Facebook and Google

,

There's a constant debate. Amazon's advertising business is reported to be growing faster than Google and Facebook.
Amazon has overtaken Google in search of products, with data showing that 55 percent of consumers start searching on Amazon. Amazon's customer base is huge, and even Martin Sorrell has to admit that amazon poses a big threat to Google in searching for products.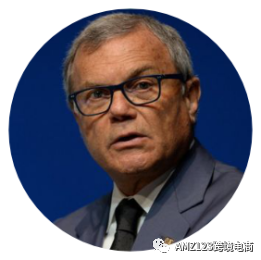 Martin Sorrell
(
Note: WPP is the world's number one advertising company, the main multinational advertising and public relations services, its own smart wei Townsend, Omei advertising, Jingxin Group and other well-known enterprises. Martin Sorrell has been CEO of WPP since 1985.
)
Amazon's ad conversion rate is not to be underestimated
Like Martin Sorrell, many of Google's advertising gurus are beginning to realize that Amazon's PPC ad conversion rate is high, sometimes 10 times higher than Google's.
So the question is, how on earth did Amazon, the "advertising newcomer", compete with Google ads?
Advertising features are available
Amazon PPC ads and Google AdWords ads are designed to promote products and increase conversion rates, but the details are somewhat different.
Differences in advertising capabilities
Google ads can usually add links to brand landing pages, Amazon ads must not add off-site links;

Currently, Amazon ads do not crawl or re-target audience behavioral information;

Not all Amazon sellers can use all types of Amazon ads. VC sellers and 3P sellers can use different advertising permissions.
What advertising features have in common
The goal is to optimize conversion rates

Appears on the natural search results page

       
A comparison of the two types of ads
Google PLA Ads vs. Amazon SP ads
Google's Product Listing Ads (PLA ads) appear on the right side of the search results. Here's what it looks like:
Amazon's Sponsored Product Ads, or SP ads for short, may appear on the top or bottom of the natural search results page or on the Listing page. Here's what it looks like:
As you can see, Amazon SP ads are similar to Google PLA ads, which contain brand names, prices, ratings, and logistics information.
Google Text Ads vs. Amazon Title Search Ads
Google text ads are based on text search, appear at the top of the relevant search results page, ads display almost all text, no pictures, as shown in the following image:
Amazon's title search ads appear at the top of the search results page, the type of ad that needs to be filled in. Unlike Google text ads, title search ads also come with a product map.
Google Display Ads vs. Amazon merchandise display ads
Amazon Display ads appear on products or landing pages. Google ads can be displayed on various types of websites:
Sellers can serve specific products or related categories through Amazon product display ads.
As shown above, Amazon allows sellers to place product display ads on a competitor's Home page.
As you can see, Google and Amazon have the same type of ads, but there are differences.
Next, take a look at how Google and Amazon sort these ads.
How Amazon and Google determine ad rankings
Amazon and Google have different goals when deciding ad rankings. Since Amazon is primarily aiming to increase conversion rates, Google aims to increase brand awareness.
Google: The higher the ad click-through rate, the higher the ranking
Google prioritizes CTR, which determines whether an ad is good or not. Paying per click is Google's revenue stream. Sellers who run ads on Google pay for the number of clicks. As a result, Google rewards ads that get high click-through rates and display them more frequently.
Amazon: The higher the ad conversion rate, the higher the ranking
Amazon ranks ads based on their purchasing power. They also have metrics to determine the advertising ranking.
In general, the better the correlation indicator, the higher the performance indicator. In addition, product pages are important for ad ranking, and the quality of product pages can influence conversion rates and total sales.
When Google and Amazon rank ads, they both consider the quality of their ads and whether they meet the requirements, and it's unlikely that a big seller will occupy all the ad spaces.
Sellers can't just determine ad rankings by bidding high, so they can prevent ad monopolies.
The following image is the determining factor in Google's and Amazon's advertising rankings:
The types of keyword matches and negative keywords on Amazon and Google are basically the same.

Because Amazon keyword matching types come from Google

。 The keyword match type is as follows:
Wide matching
: Bid on keywords that are widely matched for your product. This keyword type is found in the application of long-tailed keywords, less competition and lower bidding.
Phrase match
:Bid on keywords that appear in a customer's search terms. These keywords are more accurate than broad words.
Exact match
:
Bid on specific keywords for your product or brand. These keywords are highly competitive and highly competitive.
However, Google has a match type and Amazon does not
With:
Modify the wide match
:

The keyword match type is somewhere between a broad match and a phrase match, which can bring more effective traffic.
People who use Google ads simply add a "plus" before a wide range of match keywords, and your ad will appear when searching with misspellings, sing sing-plu forms, abbreviations, and acronyms for the word. It is more specific than broad matching. Here's what it looks like:
Follow Amazon PPC ads, which are likely to launch soon.
Amazon and Google ad bidding work the same way: users bid on keywords like auctions.
Both Amazon and Google have auction systems based on pay-per-click and ad quality, as described above. Here's how to optimize your bid.
(1) Primary - manual bidding
The easiest way is to change the bid manually. Both Google and Amazon PPC ads have this feature, and when you log in to the ad's back office, your bid won't change unless the seller changes itself. But this bidding method is a double-edged sword. With your campaign, it's going to take a lot of time and it's hard to bid accurately.
(2) Intermediate - Auxiliary bidding
Co-advertising on Amazon.com's Bid Plus and Google Ads' Smart Bid feature. Both features can increase your ad exposure by increasing keyword bids selected for each platform.
If you're not sure if you should use Amazon Bid Plus, you can refer to this video for more information.
(Pipeline address: https://youtu.be/zDRvnl2EbFA)
Using this spot method, specific keywords can get more traffic. The disadvantage is that this approach does not optimize the ACoS metric to the target value, so next we'll look at the advanced bidding strategies used by successful advertisers.
(3) Advanced - Auto bidding
The highest level of bidding that a seller can make is an automatic bid, which is based on a high return on investment. Both Google and Amazon have developed this feature, so advertisers can easily run ads.
Individual sellers usually value ROI second only to profit. Google will only recommend ways to increase click-through rates, allowing sellers to spend more on advertising, never taking into account the seller's target sales costs. At this point, you need an automated bidding tool that pays more attention to profit.
You can.
Open www.amz123.com - click on the comprehensive software - more software to find the PPC ad optimization tool that's right for you.
Predict the future of Amazon PPC advertising
Google PPC advertising system is already sound, the delivery of Google PPC advertising is essential for sellers.
But Amazon's advertising system has yet to be refined, and as it grows, amazon's new features are likely to come more from Google ads. It is estimated that Amazon will soon improve its advertising system in two ways.
Day scheduling- You can schedule your ads to appear at specific times of the day for maximum value. This is a great way for Amazon sellers to reach an audience.
Target audiencesAmazon's audience targeting is basic compared to Google ads. In Google ads, users can re-target audiences by personal information, interest type, or remarketing list. Amazon is expected to have similar features to Google's in the future.
All in all, Google ads are similar to Amazon ads, and sellers can use the experience of running Google ads to aid Amazon ads. Sellers of Amazon ads can expect more features similar to Google ads in the future.

Disclaimer: Reprinting this article shall not modify the title and original text, and shall retain links to the source and original text.
We built an Amazon seller exchange group. There are no shortage of big sellers, add the customer service WeChat below, pull you into the group.
At present, more than 100,000 people have followed us to join us
Press and hold the QR code long and pay attention to it with one click
I heard that good-looking people are watching
(・ω<)
---