Tik Tok has opened four forms of advertising and is testing new features such as interest-based audience targeting
TikTok's ad platform is currently testing features such as interest-based target audience targeting, Custom Audiences, and Pixel Tracking, previous targeting dimensions including age, gender, geographic location, operating system, and more, according to information disclosed to Digiday by the advertising industry, which means that TikTok may release a beta version of the new featured ad platform in more markets in July.
By updating its advertising system, TikTok hopes to attract more marketers who are interested in the platform but worried about its effectiveness. In March 2019, Digiday surveyed 231 marketers and found that TikTok's target audience targeting capabilities were lagging behind across advertising platforms.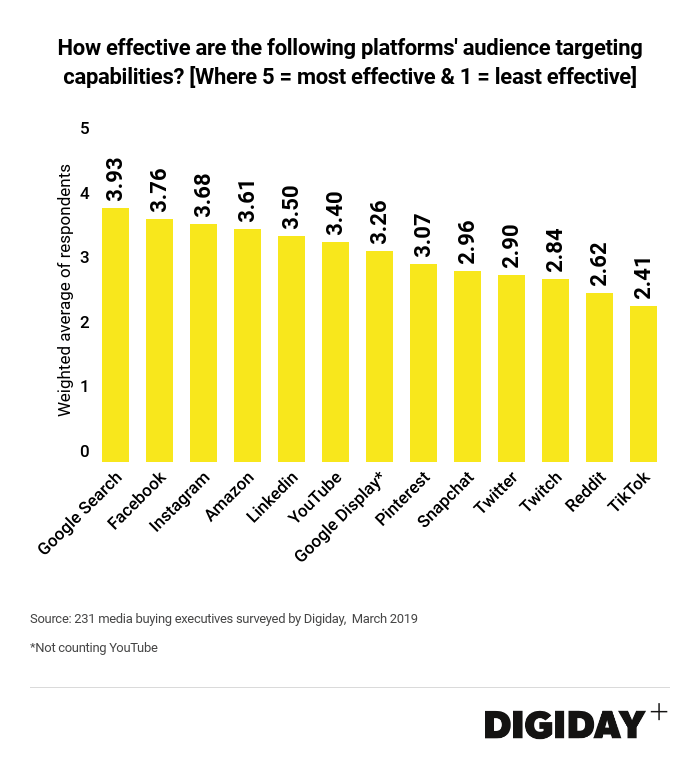 Ads for Digiday plus March 2019
Platform Target Targeting Survey (not included in YouTube)
 A senior marketer who has previously understood TikTok's advertising business but hasn't run ads on the platform says interest-based targeting will give him more confidence to run ads on TikTok. But industry insiders say that because platform data is still new, there are concerns that TikTok's interest-based targeting will not work as effectively as Facebook's. TikTok has not yet disclosed to partners what specific categories they will provide.
Industry insiders expect TikTok's target audience targeting to be similar to the Lifestyle category on the Snapchat platform, which went live in September 2016 along with lookalike audience targeting and audience matching, with a total of 117 segments under the category, such as "Football Fans," "Frequent Visitors to Cinemas," "Online Shoppers, and more." These finer divisions are based on the behavior of Snapchat users within the app, which is what they spend the longest time posting and consuming within the app.
TikTok's content algorithm is based on a similar recommendation system. Apps can identify what's in a video, such as a dog or coffee cup, which not only helps with streaming recommendations, but also helps your ad system. Unlike Snapchat, TikTok users can like and rate videos, which allows TikTok to have some basic data for content recommendations, like Facebook, Twitter and YouTube.
Although TikTok now offers limited targeting options, some brands are already running ads on TikTok. GrubHub, who first tried to run ads on TikTok, told Digiday that the company's ads on TikTok last month continued to perform "more than expected." Brands such as Red Bull and Sony are also trying to market on TikTok.
TikTok, the most successful platform for mobile Internet launches in the last two years, has launched an advertising business that opens up four forms of advertising, including open screens, streaming, challenges and stickers, as detailed in previous articles published by Moby Dick"How to get millions of hits in a day, overseas Nuggets TikTok traffic depression"。
(Author: Amber Yin)
This article was edited and published by jqyjr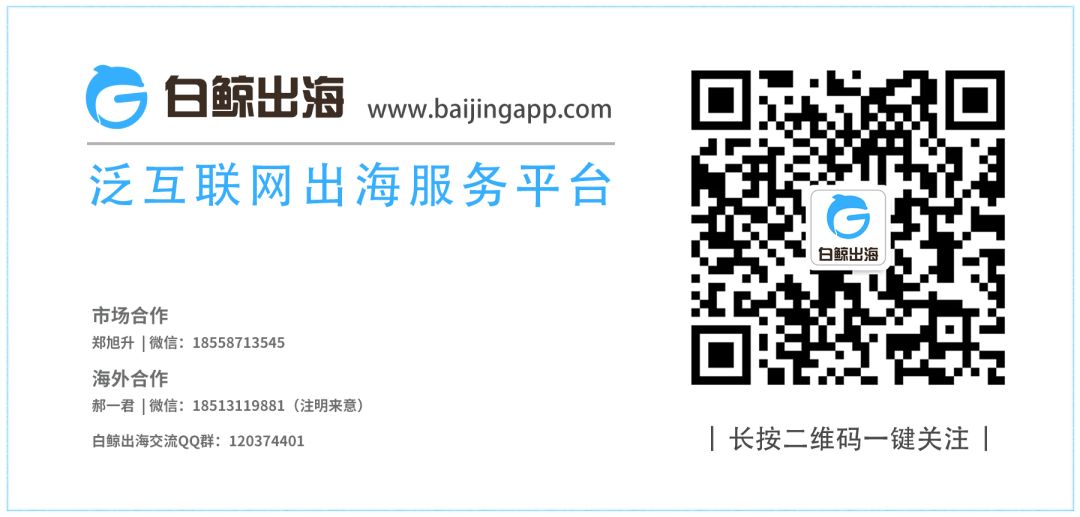 ---