There are friends from a distance, take him to Wenden...

There are friends from a distance
Where do you take him to play?
Please take this special tour map
Below is an overview of some of the attractions in Wenden
and recently launched entertainment
Tianmu Hot Springs Infinity Pool
Tianmu Hot Springs is located in Weihai Wenden District Zhangjiazhen Yanjia bed village, covers an area of 200 acres, green area of more than 65%, is a hot spring health, conference tourism, leisure and vacation as one of the 4A-class tourist scenic area.The outdoor infinity pool is connected to Lake Po, and the pool water is flowing from the boundary, naturally creating a beautiful waterfall landscape.
Tips:From October 1st to October 7th this year, Tianmu Hot Springs Resort will launch entertainment activities such as "Budding to" "Handmade DIY", "I am a Small Farmer", "Shukbeta Campground" and "Water Kayaking".
Water kayaking is located right in the infinity pool
(For more information, please contact the official attractions)

Tangpo Hot Springs Resort is in accordance with the international five-star standards to create a set of natural hot springs, leisure and entertainment, business negotiations, conference reception, hot spring health community as one of the ultra-large integrated leisure resort, located in Wenden District, Dalian Road 2, traffic is very convenient.
Shantai Eco-Park is located in Song Village, Wenden District, by Shantai Food investment of 120 million yuan, covers an area of 2500 acres, is a set of planting, breeding, science and technology demonstration, ecological protection, leisure and tourism in one of the modern acre ecological park.
Tips:From October 1 this year, Shantai Eco-Park will launch the 2020 Weihai Super-Large Clown Carnival and other entertainment projects.
Shantai Eco Restaurant offers a special garden restaurant
Lunch, just work it out here
(For more information, please contact the official attractions)
Kunshan 嵛 Untainted Temple
The dye-free temple was built during the Yongkang years of the East Han Dynasty, and was the first ancient temple of the Geldong when the incense was in full bloom.Located in the 嵛 of Mount Kunduz, tai tinge,Now the main body of the monastery has been destroyed.Among the 嵛 Kunbei Mountain, the untainted temple is famous for its water, known as "Jiangbei Xiao Jiuzhai".
Nearby major attractions are water park, ancient Ginkgo, Jiangbei Magnolia King, Qi Wang's grave, Lilong Culture Square, Wang's mother-in-law washbasin, Notre Dame Palace, Yuping Pool, Cliff Shrine, Fairy Pool, Curtain Cave and so on.
Mother Wang washes her feet
Design Valley Bridge Pavilion Art Space
Wenden District, the town of Dashui Po with live rural idle assets, to attract design talent to the countryside, the population of less than 40,000 small town gathered 16 doctors, professor-level experts and more than 400 design talent, so that the small mountain village gorgeous turn into a design valley.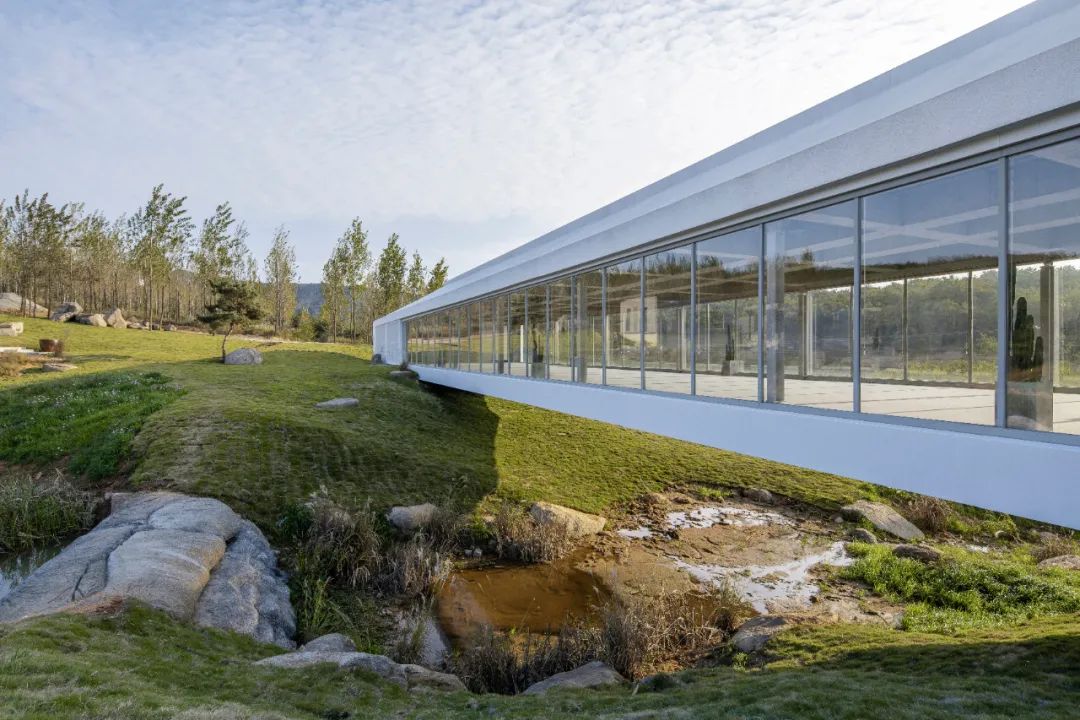 Iconic"
Bridge Pavilions" has become a red-carded place
Summarizing the experience of large water berths, Wenden District this year launched the "village revitalization of the chief expert system" for the country to recruit more high-level talent.
Bick's Official Art Museum
Bik official is a well-known cartoonist of Weihai nationality, Chinese comic history theorist, Pioneer of Chinese national kiln porcelain painting art research, Bike official art museum is the design and transformation of waste grain silos in Panzing Village, held high-quality comic masters, young artists' comic exhibitions and ink art exhibitions all year-year-old, normalized comics academic theory seminars and comics grand prix and a series of cultural and artistic activities to create "Chinese comic village"。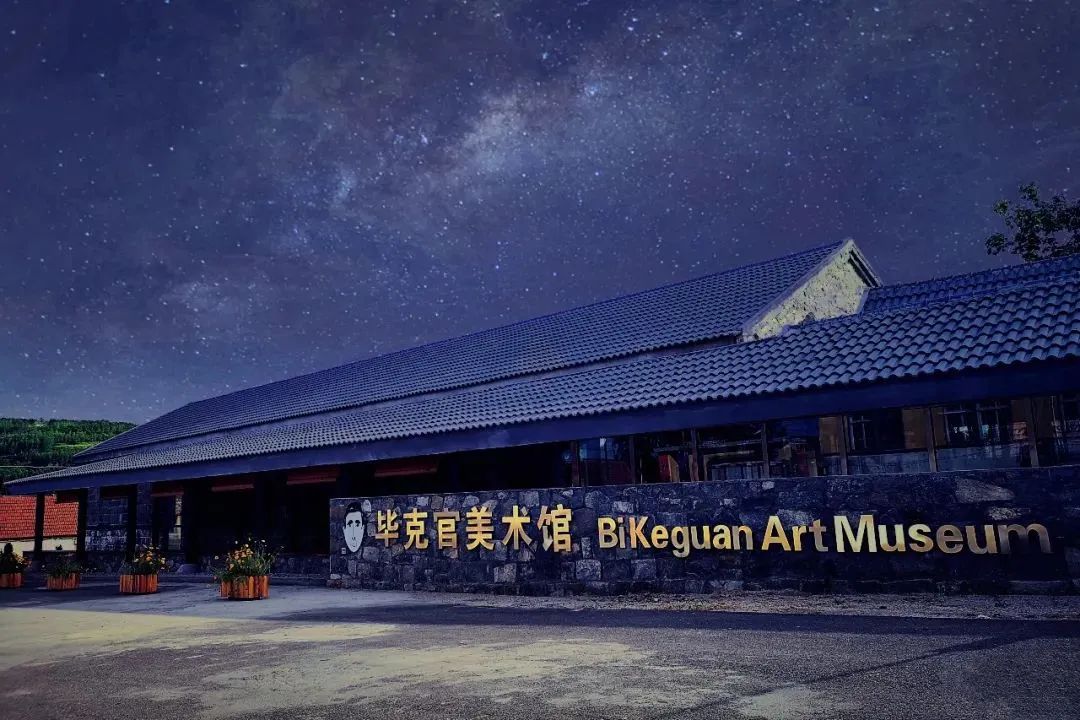 Address: Wenden District, the town of Dashui Po Wayazhuang Village
Sakura Redstone features homestays
Sakura Redstone Leisure Valley, located in Wenden District, the border town of six degrees temple village north, is the oil painter BiKeJin lasted more than 3 years on the basis of the original barracks to repair and build a special homestay.The Six Degrees Temple was founded three years after the emperor and was once one of the oldest monasteries in Wenden.Destroyed in the early Qing Dynasty in the army fire, there are still sites and monuments.
Tsingmura Town Cikouguan Village is an ancient village with 300 years of history, green mountains, tree-lined. In 2018, Cikouguan Village will build an idyllic rural complex integrating accommodation, leisure, tourism, sightseeing and picking through housing and land flows.Cikou view has been opened 20 sets of homes, are retained until today's late Qing homes.
| Source: Wen Brigade Wenden
| Statement: In addition to special instructions, push manuscript text and pictures are from the network and major mainstream media. We have been committed to protecting the author's copyright, some of the images from the Internet, can not verify the source, if copyright issues, please contact us in a timely manner, we will be the first time to deal with.
--- END ---
△
Sort ▏ Xiaowei
Reprint please indicate "Wen Brigade Weihai" (wh12301)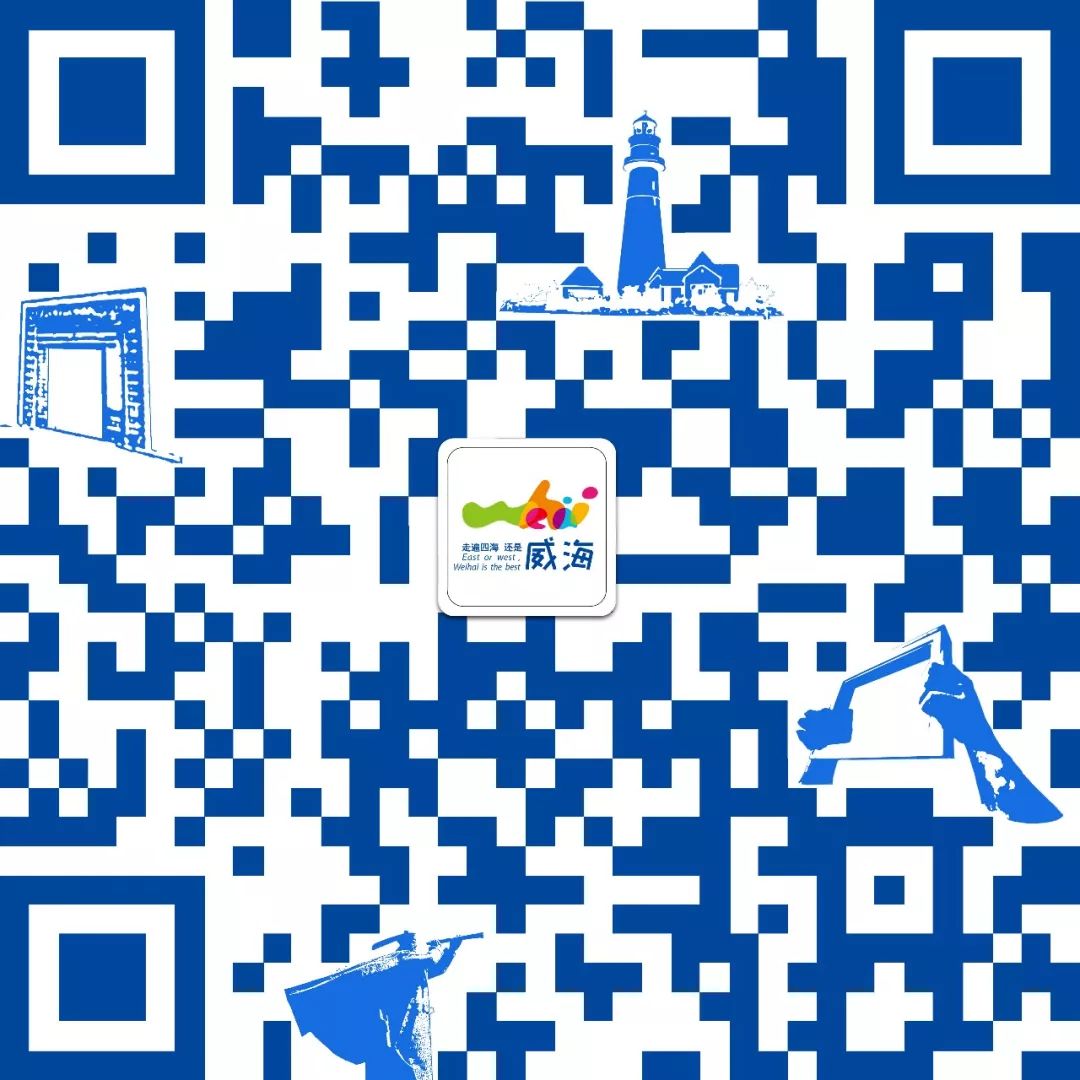 Sina Weibo: smh.com.au

Travel advice:0631-5312301

Welcome to the post, email: whtour@163.com

*********

The Weihaiven Brigade is authorized to reproduce
TOWA and the media

"Lakuya Japan"
The authorized agreement unit
Weihai City Cultural and Tourism Bureau

Weihai City Tourism Industry Association
Weihai City Cultural Industry Association

*********

Promote corporate products

Spreading cultural tourism
Food shop live
Please contact ⬇⬇⬇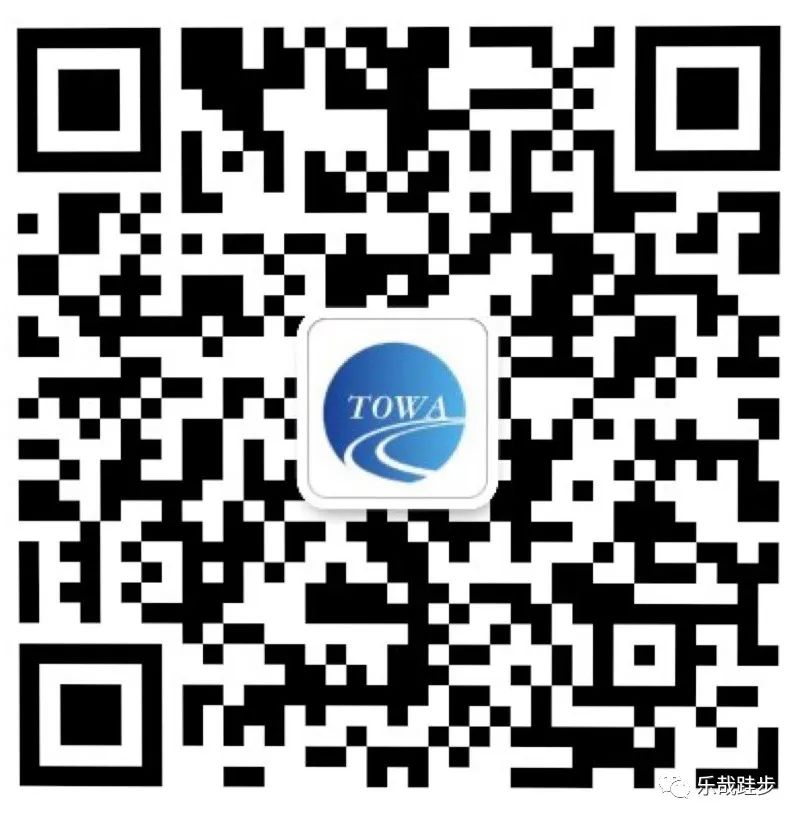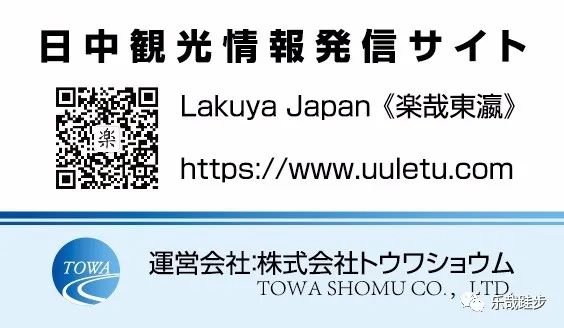 The overseas promotion of the relevant historical chain of the Wen Brigade Weihai
Weihai these resorts and homestays, will certainly let you have a leisurely dream
Mayor's endorsement! 7 minutes to introduce Weihai to the world

Weihai this idyllic living room is beautiful!
Weihai added a romantic holy place - this lavender manor flowers bloom! Flower-watching card must go!

Summer should belong to the sea! Summer to Weihai is a kind of addiction that can't be quitted!

Take a tour of the night Weihai, enjoy the prosperity of the "heavenly market"

Tea fragrance mountain, milk mountain the freshest summer are hidden in the tea garden, worth a visit!
Focus on vanguard! Big Milk Mountain is continuously praised by the central media!

Take the summer, find cool Rongcheng - thousands of miles of shore line sea breeze habits

A rare and beautiful flat mist sweeds the mountains to recreate the win of the cloud and sea

Wait for someone to accompany me to Chishan!

Island travel precautions, you want to know all are here!

Blockbusters are visual! Come and see the cool Weihai you've never seen before!

There's no need to make a udose! To go to this island, both fish and bear palms can be

In July, "draw" a circle along the door source to circle the most beautiful summer

Blue love passion Weihai here, spend a happy and worry-free time

Stone Island these boutique homestays, take you to open the yearning summer life!

Weihai City Culture and Tourism Bureau Director Zhai Jianbo for the hospitality of Shandong spokesman

To prevent drowning, this lesson must be ted

Blue love passion Weihai fall in love with Weihai 8 moments, the first one intoxicated!

Weihai won the title of "China's Seafood Capital", Liugong Island's delicious seafood and so on you to capture

Flying clouds and waterfalls! Tieyushan recreates the scene of victory

Summer inflammation, you may as well find a cool place here

Summer Travel Rongcheng Hearty Journey: Cool Blue Sea

Blue love passion Weihai Weihai these exquisite net red punching points, so that poetry and distance presented in front of your eyes . . . ( downtown)

"I have a house, facing the sea, with warm spring flowers."

Blue love passion Weihai Weihai these exquisite net red punch points, so that poetry and distance presented in front of your eyes . . . ( Rongcheng City)

Blue love passion Weihai Weihai these exquisite net red punch points, so that poetry and distance presented in front of your eyes . . . ( Milk Mountain City)

2 days and 1 night! National Geographic's beautiful coastal town of China's eight most beautiful coasts should be played like this!

Meet the Night of the South China Sea Touch Poems and Distances

Autumn Tour of the Village . . The best picture of the city of Taizhuang is that the boat is gently swaying, is beautiful, beautiful boat sister

There is great beauty in the world, qinghai at four times

Vigo Hot Springs Hotel, "Springs" new experience hit

"Food China: Taste Weihai": taste alcohol, changing!

Go to Mount Weed and visit the temple at the top of the monument

The legend of the ancient road's legacy, the dragon stone sunbathing word

Sands hold the sea, arch bridge lying wave! Weihai has a "sea living room".

How do you eat the freshest seafood? Reminiscing about the smell of "older people" in memory

Golden autumn reunion meet Weihai I am waiting for you to come in Weihai

To Weihai this wetland park, a taste of early autumn lotus flowers

Courage challenge from Yunyang? These three places are guaranteed to make you thrilling!

Clear wind white dew, everything meets autumn, LiuGong Island in the most beautiful autumn waiting for you

A city bustling half-city sea, take you over the Weihai Gate!

China, Britain, Russia, three languages! The mayor invites you to enjoy a 7-minute tour of Weihai

Autumn Tour of the Village . . Autumn lotus pond, migratory birds flock, these hidden wetlands in early autumn beauty out of a new height

Don't be "fast-paced" for a time, please put away this Weihai steal

Don't forget nostalgia - Zhou Weihua's exhibition opened on September 26th at Weihai Art Museum

Golden autumn send cool, melon fruit fragrance, picking just in time

Chick-fil-A, give you the poetic life of returning to the mountains and seas

Jinqiushan Haikang health tour - good to eat fun in Shidao Chishan

Autumn health, soup spring nourishment, this is autumn should have a sense of ceremony!

Quick collection! National Day tour Weihai, your "11" cultural travel discount package has been online!

Why go to Europe? Weihai round you a "manor castle dream"!

National Day Mid-Autumn Festival with joy, red flag fluttering to welcome the festival - my "Chinese heart" reflected the red big milk mountain

National Day Specials . . Exotic, hidden in Weihai's dream world!

"Exquisite City Intriguing Weihai" . . Weihai taste of the famous point - 鲞 fish dumplings

---《Le Dongxuan advertising column---

 Nara City Website
  http://www.city.nara.lg.jp/
We are sending out the latest information on the official SNS! Please follow us by all means!
   Nara City Tourism Information Official Twitter (@nara_c_kanko_jp)
  Nara City Tourist Information Official instagram (naracity_tourism)
  Nara City Hall Linear Promotion Official Twitter (@linear_naracity) 
  Nara City Linear Invited Deer: Official Instagram (naracity_linear)
Nara City Tourism Association
https://narashikanko.or.jp
ーーーーーーーーーーーーーーー
Cultural tourism exchange exhibition
China-Japan trade and investment investment
Japan study abroad labor advice
The establishment of a Japanese legal entity company
Japan Real Estate Investment Management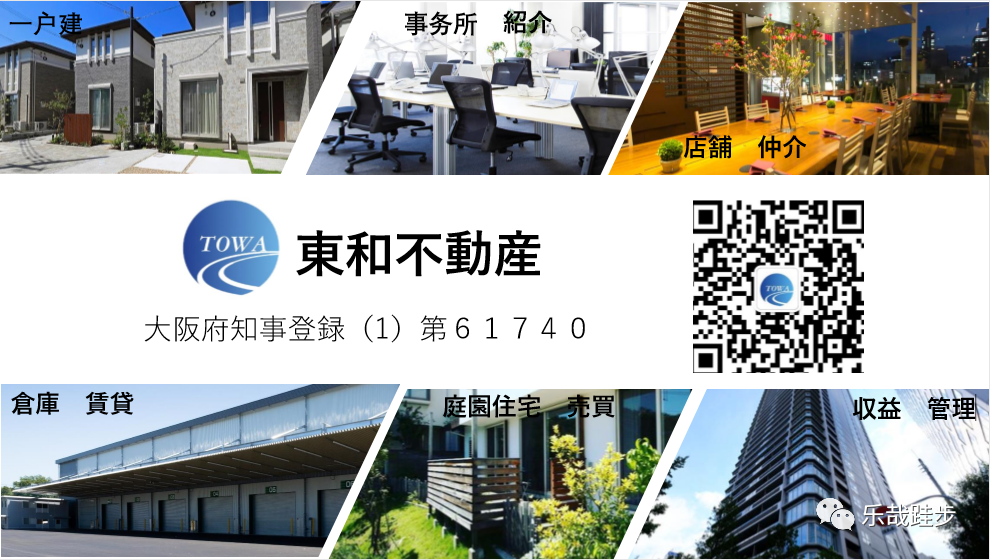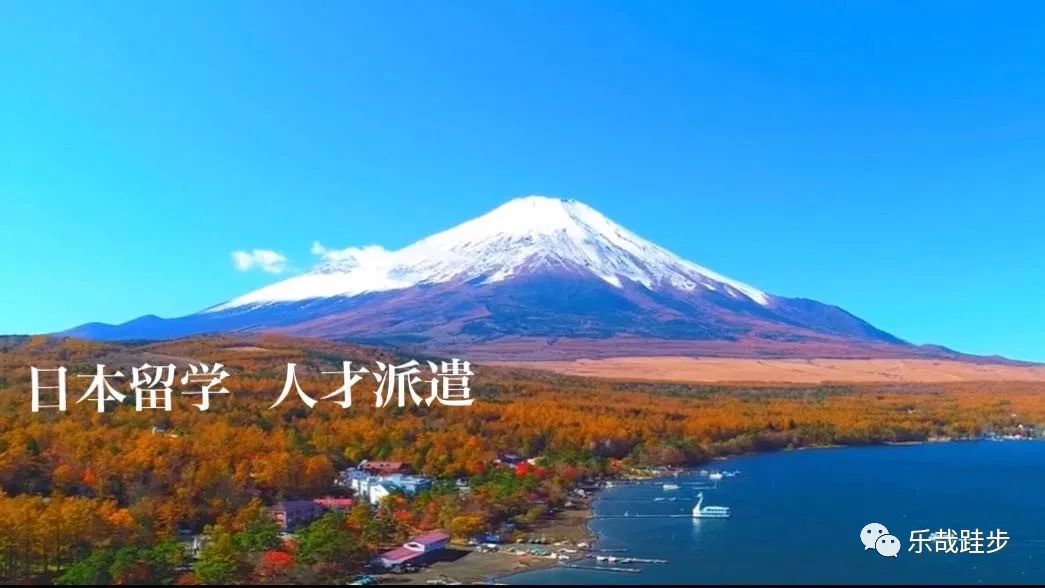 ---