Korean job: JOYY gathers for multi-post recruitment (school recruitment / including internship)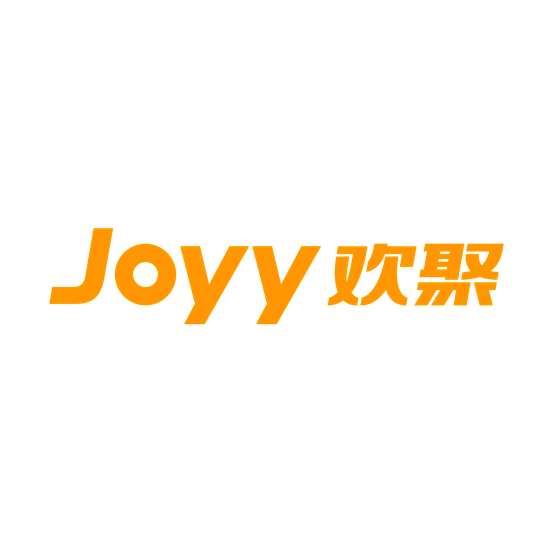 Founded in April 2005 and listed on NASDAQ:YY in November 2012, Huanju Group is the world's first rich communications service operator, China's largest provider of Internet voice platforms, and a team voice provider. Huanju Group has been to change people's communication mode as the mission, with information technology to restore people's most primitive communication mode, the company steadily and rapidly develop, and constantly innovate technology, through YY voice, multi-game network, YY game operation, YY education, YY entertainment and other platforms, so that people can through vision, hearing and even touch, smell and other channels, such as the use of text, voice, video and other comprehensive means of communication technology, leading the development of rich communication. The number of registered users reached 770 million and the number of monthly active users reached 100 million. Headquartered in Yangcheng Guangzhou, for strategic deployment at the same time set up Zhuhai Branch, Beijing Branch, Shanghai Branch, more than 2300 employees, more than 70% of the company's employees for research and development personnel, professional research and development center for the company's products to provide comprehensive protection, the company's technical coverage includes IM basic technology, audio and video basic technology, server data processing technology, design interface and other fields.
Location: Guangzhou.
Recruiting positions
1, advanced user operation
Job responsibilities:
1, responsible for mobile phone YY user layered operating system to build, improve the activity of different layered users;
2, responsible for push and SMS user recall strategy development, continue to improve the number of recalled users;
3, regular tracking of operational data, continuous analysis of user behavior and needs, to promote product and process improvement and optimization;
Job requirements:
1, undergraduate and above education, more than 3 years of experience in Internet industry products, has APP push strategy operation experience is preferred;
2, with strong data and user analysis capabilities, through research, data analysis and other multi-dimensional user demand mining;
3, the ability to do so, good at thinking and active innovation.
2, product manager (revenue play)
Job responsibilities:
1, responsible for the YY game ecological center of the live room revenue function and interactive play design and continuous iteration, improve the overall revenue;
2, based on data analysis of paid user group characteristics, mining user value, improve the overall scale of paid users, and develop effective consumer stimulus measures;
3, participate in the YY game ecological center revenue system planning and design work;
4, with the operation team, to complete the company's revenue business indicators.
Job requirements:
1, more than 3 years of product work experience, keen to experience products, can dig deep into the real needs of users, there are games or live platform revenue experience first;
2, sensitive to data, data and user behavior analysis ability;
3, strong goal-oriented, strong execution, focus on results and points in time, clear logical thinking, good teamwork and project ability.
3, content play operation (voice room)
Job responsibilities:
1, planning audio and video content play and activities, coordination of resources landing;
2, explore the new revenue scenario, develop a phased operating strategy;
3, high-quality content creation and management, data-driven to achieve the goal;
Job requirements:
1, have good English communication skills, or proficiency in small languages (Indonesian/Vietnamese/Arabic/Indochinese/Barbaruese);
2, more than 2 years of live or voice operation experience, content operation or event planning priority;
3, clear logic, good at communication, with good data analysis and summary skills.
4. Overseas operations (Indonesia/India/Thai/Arabic/Portuguese/English)
Job responsibilities:
1, responsible for India/Indonesia/Vietnam/Thailand/Middle East/Brazil/North America and other overseas pan-entertainment social market user research;
2, responsible for the above areas of product recommendations and user operations.
Job requirements:
1, more than 2 years of work experience, excellent Hindi /Indonesian/Vietnamese/Thai/Arabic/Portuguese/Spanish/English, etc., if you have overseas study or life experience is better;
2, understand the local culture, local entertainment, communication methods have a better understanding;
3, with excellent team spirit, good at communication, active commitment, active feedback, strong executive ability;
4, with information collection, market research capabilities or have the target market Internet or media work experience priority;
5, live product manager
Job responsibilities:
1, responsible for hand Y user active related projects and functions, monitor user behavior data, analysis and formulation of product strategy, improve user stickiness;
2, through the user life cycle management and user layering, improve the transformation of users in all aspects of the platform, for the user conversion indicators responsible;
3, understand social, live streaming and other pan-entertainment trends, continue to pay attention to the industry and competition, put forward a new direction.
Job requirements:
1, more than 2 years of mobile product experience, live broadcast, social, pan-entertainment products related experience is preferred;
2, understand the live ecological, with excellent executive power and communication and coordination skills, can independently promote the progress of the project;
3, has a strong data analysis ability, through the data to find problems and optimize product solutions.
6, artist co-ordination
Job responsibilities:
1, responsible for communicating star artists, real-time grasp of industry information dynamics;
2, continue to expand and optimize industry relations, including platforms, brokerage companies, etc., to achieve star cooperation;
3, continue to enhance the market competitiveness of star live broadcasting and commercialization capabilities, including but not limited to star live content planning, home-made programs;
4, familiar with the Internet industry, understand the live play.
Job requirements:
1, undergraduate education, 1-2 years of entertainment industry or media-related experience;
2, have a certain star resources, understand the live broadcast and pan-entertainment industry; 
3, strong communication skills, have better business negotiation skills, strong ability to resist pressure.
7, small language interns
Job responsibilities:
Responsible for the localization of content under the product line, including but not limited to web advertising, text, voice, etc.

Job requirements:
1, undergraduate and above degrees in college students;
2, proficient in India /Brazil/Indonesia/Arab and other places in one of the languages, have local life / study experience priority;
3, familiar with commonly used office software or design software.
8, game operation interns
Job responsibilities:
1, the game platform traffic operation, including material maintenance updates, operating position configuration;
2, follow up the game project, game tuning, progress follow-up, data summary;
3, platform game operation activities follow-up work.

Job requirements:
1, undergraduate education or above students, love the mobile Internet, interested in games (preferably small game depth users);
2, skilled use of excel form data processing capacity, report writing ability, sql skills better;
3, objective and positive, high degree of work input, strong initiative, can efficiently handle the content of the arrangement;
4, work time at least 4 days a week or more.
9, administrative interns (property management)
Job responsibilities:
1, to assist superiors to submit the payment and collection process of related expenses on time, timely completion of the relevant invoices finishing and pasting;
2, in accordance with the prescribed time, timely notify employees for monthly vehicle insurance and complete the information summary;
3, daily time out of a fixed office environment inspection;
4, weekly administrative center related contracts for scanning, archiving, binding and entry into the electronic version for recording;
5, monthly property engineering data for summary, extraction and analysis, for the day-to-day operations to provide reference basis;
6, to complete other special tasks assigned by superiors.

Job requirements:
1, familiar with the use of office-related office software;
2. Other internships or social work experience are preferred;
3, can practice for more than three months, more than 3 days a week attendance;
4, the character is practical and willing to do, do things seriously and reserensitfully.
10. Overseas Operating Interns (Indonesia/Hindi)
Job responsibilities:
1, to assist the product manager docking Indonesia / India localization and local operations;
2, daily communication management local external management team, to ensure that the external management team on time and on time to complete the work;
3, to assist in the organization of operational activities, with learning ability, after a period of study can independently output activities and content planning;
4, capture the voice of overseas users, through various channels to collect, manage and process all kinds of user feedback, and effective analysis of user public opinion, to help complete all kinds of localized user research work, regular output reports;
5, combined with local social hot spots and user consumption, to the channel content operation to put forward constructive suggestions, and PM in-depth cooperation;

Job requirements:
1, proficient in Indonesian or Indies, have local study, life experience, familiar with the local culture first;
2, proficient in English or Chinese (one of them can), with good reading and writing skills, good communication skills;
3, content-sensitive, familiar with Facebook, Twitter, telegram, discord and other overseas social media platforms priority;
4, with strong learning ability, anti-pressure ability, do things proactive and careful.
11, case planning internship
Job responsibilities:
1, to assist in public welfare projects to promote, complete the work report, press draft, Weibo WeChat tweets and other paper work;
2, to assist in live broadcast related projects, including but not limited to live streaming, live shooting assistance;
3, complete other tasks arranged by superiors.

Job requirements:
1, full-time undergraduate education and above, 211, 985 institutions priority;
2, news, media, Chinese undergraduate major priority;                               
3, case-writing ability is solid, can be more skilled in the operation of PS and video production experience, PPT ability is good;
4, communication and expression skills, responsible;
5, not less than 3 days a week of normal attendance, at least 3 months internship.
12. Creative Design Intern
Job responsibilities:
 Responsible for the design and production of graphic and video creatives for YY mobile products; 
2, responsible for product promotion channels, app stores, as well as media publicity and other platform materials design;  
3, actively cooperate with advertising creative and marketing activities, design different themes of video materials; 
4, the use of software PS, PR and AE advertising materials design.

Job requirements:
1, art-related majors undergraduate and above students in school (excellent ability can be appropriately relaxed);
2, with a better professional vision, the design has aesthetic cleaning habits, the pursuit of perfection;
3, has excellent visual expression, proficient in color, graphics, information design principles and methods;
4, with basic design theory and design techniques, good at capturing popular trends;
5, with a good cooperative attitude and team spirit, full of work passion, desire for innovation and sense of responsibility, can withstand the pressure of work.
Contact information to obtain: follow the Korean learning network public number, reply to '10.6 recruitment' can be.
Please seize the opportunity and wish you all the best
Tip:
*If you find that the contact information of the recruitment information is incorrect or the mail can not be sent successfully, please first check whether the email address you sent is filled in correctly, or go to the company's official website to inquire, if you have any questions can contact our customer service.
If you need to post Korean-related work, you can contact customer service microsinsal: krlearn5
Business cooperation contact information:
Company email: 515306633@qq.com 
Enquiry telephone; 0535-2129302。
For recruitment or business cooperation, please contact: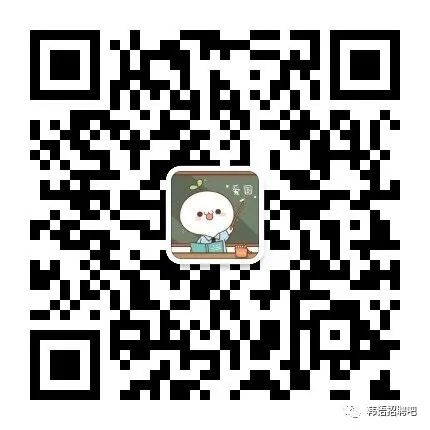 Microseal: krlearn5
(Sweep code plus WeChat, yes"Post or apply for recruitment"Yes"Business cooperation","Can be added to a varietyLearn to punch groups"Yes."Consultation.Korean learning ... Everything you need)
---