Financial Daily is the beginning of take-off? Or doomsday?
Today's market can be described as a "national celebration", said a week of bullish market, still in line with our script. All long positions and options laid out last week were fully profitable. It's a joy. Today, the science and technology leader all over the line burst,Apple up more than 6%, Amazon up about 5%You know, these are trillions of dollars in market capitalization, the market value of a day up to the full market value of many enterprises. TSLA and JD, which were recommended in the group last week, also showed a breakthrough trend of not doing it.In particular, JD's in-day gain was more than 5%.。 In early trading, all three major stock indexes opened higher, the Na index took the brunt, Apple will be in The New Product Launch on Tuesday, the market expects the new iPhone 12 will constitute a major change in Apple products, Apple's share price rose quickly, standing at $120, while Amazon also because of Prime day share price surge, breaking through 3400;Facebook is also nearing the $280 resistance levelBitcoin concept stocks generally strengthened as the price of Bitcoin held steady above $11,000.Riot up more than 10%, new energy stocks generally rushed back high, the end of the day, the three major indexes rushed back, the S.P. failed to break through to stand at 3,550 points, the market panic index VIX rose more than 2%, the Dow narrowed to less than 1%,Oil prices down more than 3%, the energy sector became the only sector in japan to fall.
U.S. stocks will kick off the earnings season tomorrowJPM, JNJ, C, DAL, EDU before tomorrow's market, the banking sector's earnings are likely to determine the opening position of the market tomorrow. At the same time another important thing is tomorrow's Apple launch, the market will not appear Buy the news, sell the truth situation we will wait and see.
White House doctors say Trump tested negative for the coronavirus for several days

Dr. Sean Conley, the White House physician, said Monday.Trump's coronavirus test was negative "for several days in a row."
In a brief memo shared hours before Trump's re-election campaign rally in Florida, Conley said the president's Covid-19 results came from antigen testing at Abbott Labs.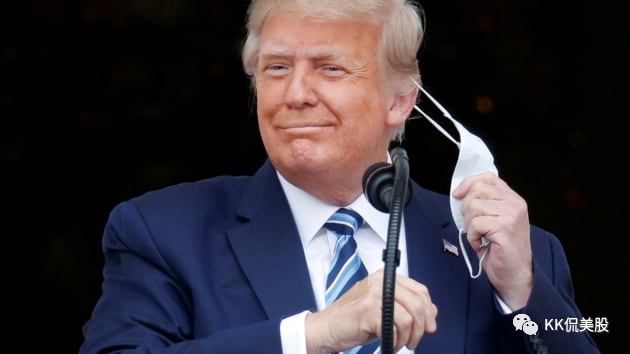 But Conley's memo notes that various laboratory data show that the virus is no longer active in Trump's body.
"Repeated negative antigen testing, combined with other clinical and laboratory data, including viral load, subgenomic RNA and PCR cycle threshold measurements, and ongoing evaluation of virus culture dates, indicate no signs of recurrence for Trump," Conley wrote.
Disney announced a major restructuring

As streaming becomes the most important aspect of Disney's media business,Disney is restructuring its media and entertainment division.
On Monday, the company revealed that in an effort to further accelerate its direct-to-consumer strategy, it would focus its media business in a single organization that would be responsible for content distribution, advertising sales and Disney Plus.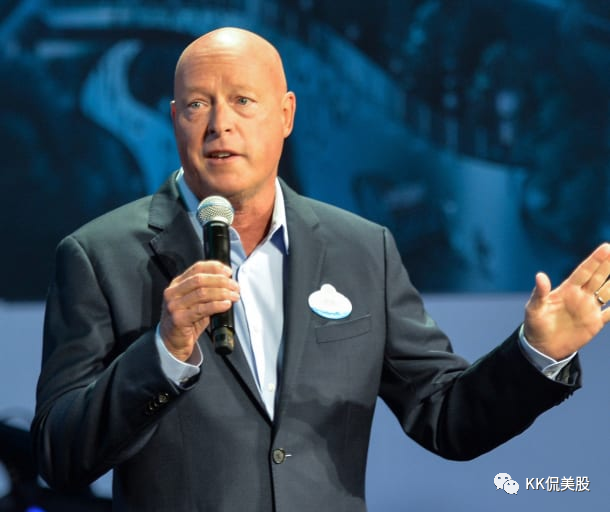 The company's shares rose more than 5 percent in after-hours trading after the announcement.
Disney's move comes as the global coronavirus pandemic has weakened its theme park business and attracted more customers to its streaming options. As of August, Disney had 100 million paying users in its streaming products, more than half of whom were Disney Plus users.
"I wouldn't describe it as a response to Covid," Chief Executive Bob Chapek said Monday on CNB's Julia Boorstin show. "I would say that Covid has accelerated our transition, but it's going to happen anyway."
The new structure will take effect immediately. The company now expects to transition its financial report to reflect these changes starting in the first quarter of fiscal 2021.
In addition, Disney announced that it will hold a virtual investor day on December 10.
Twitter, which has been in the dosse under the epidemic, has driven up share prices
Shares in Twitter social networking company TWTR are inIt was up 5.12 percent in Monday trading.,The stock had earlier risen 4.5 percent.。 TWTR's rating on Deutsche Bank was upgraded.
Analyst Lloyd Walmsley expects economic growth to improve in the second half of the year and "a convincing bull market outlook for 2021." Walmsley raised its rating from hold to buy and raised itThe target price was raised from $36 to $56。 "We believe that Twitter is well positioned to benefit from the big events of 2021 and to expand into more performance ads with the rebuilding of its advertising servers and new products for mobile app promotion and, ultimately, high-margin subscriptions," Walmsley wrote in a letter to customers.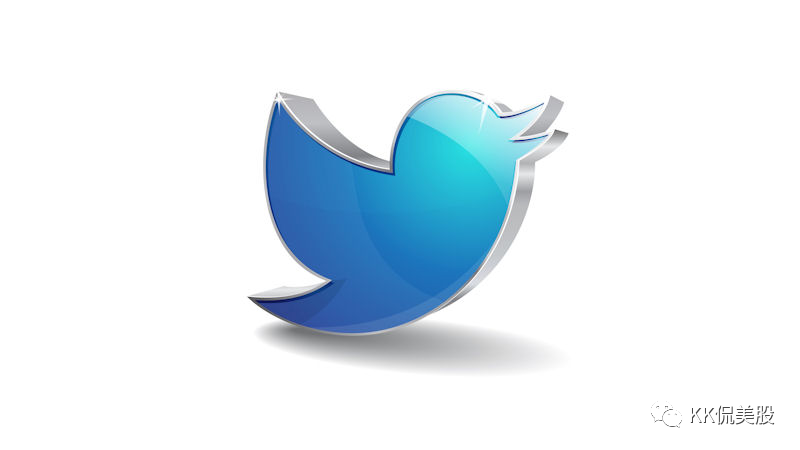 He said he had been unable to keep an eye on Twitter's stock because of weak feedback from advertising channels, but that had changed. Walmsley added: "We are now starting to hear more positive feedback in the advertising channel and will use this opportunity to build a position and then have a stronger ad recovery to get us into the excitement phase of 2021." "
The stock, which is expected to open at its highest level since the regular session opened in April 2015, is up 43.2 per cent so far as of Friday.
Previous recommendations
Sweep the QR code and follow us
Microsyscopy , MeiguKK
Sina Weibo, KK Yumei Stock
---