The mobile phone maker costs $6 billion a year in advertising! But you can't afford a supplier of 600 million?

A few days ago, Jinli's supplier Ofi Technology said that Jinli owed more than 600 million yuan and more than two months overdue, the company has stopped shipping to Jinli.
Jinli's capital chain crisis has been solid. It said that because the supplier's supply cut-off led to the withdrawal of funds, the other party applied for property preservation measures led to Jinli can not sell assets to cash out, in the short term difficult to pay back. Liu Lirong, Jinli's chairman, acknowledged in an interview that Jinli's financial problems were due to over-investment in marketing and investment costs in 2016 and 2017, of which 6 billion yuan was committed. So where did Jinli spend all its marketing expenses? How does it work? What about the marketing effectiveness of other manufacturers?
Jinli's arrears affect the operation of suppliers
According to a reply to a Shenzhen Stock Exchange inquiry letter, as of February 6, 2018, the company's accounts receivable balance of 626 million yuan, due to the tight financial chain of Jinli, accounts receivable has been more than two months overdue. The company has taken property preservation measures, including the closure of Jinli's stake in Microbank, Liu Lirong's stake in Jinli, etc. Ophthalmos said it had stopped shipping to Jinli since November 2017, and that the incident had had a limited impact on the company's business.
In addition to Ophthalm Technology, a number of companies have been affected by Jinli's arrears. Among them, Vico essence is the most affected, may therefore be implemented de-market risk warning. On January 27th Vico Essence announced that the net profit attributable to shareholders of listed companies in 2017 may remain negative due to "the existence of a litigation-related receivable of RMB84,099.9 million by Vico Battery, a subsidiary of the Company". Because the company has already lost money in 2016, it will be warned of the risk of de-marketing if it continues to lose money in 2017. After investigation, recently Vico Battery will be the largest customer Jinli Communications and its wholisted companies Jin Zhuo Communications, Jinming Electronics, Liu Lirong and so on have taken to court, said Jinzhu Communications, Jinming Electronics outstanding amount of 35.3337 million yuan and 48.7662 million yuan, respectively, a total of 84.099 million yuan.
Insiders said that the mobile phone industry first supply and then settlement is also the industry practice, especially for these big brands, its procurement volume is large, sufficient funds, suppliers in a more vulnerable party, usually will allow the brand side to take goods first. However, if mobile phone manufacturers encounter financial problems, if all suppliers come together to ask for money, there will be a ripple effect.
Specifically in Jinli's performance: Jinli can not repay the purchase price, so the supplier applied to freeze its property, and stop supply, resulting in Jinli can not rely on the sale of assets and mobile phones to obtain return funds, Jinli will not be able to repay in the short term. Liu Lirong said in an interview, "Throughout the crisis in the capital chain, only one of Ofe Technology's major suppliers stopped supply, affected by the december 2017 and January 2018 loan returns decreased significantly, Ofe Technology cut off 45 days affected at least 3 billion yuan of loans back." "
At present, by Ophthalm Technology and other suppliers, Jinli in the micro-bank, Southern Guangdong Bank holding shares, Liu Lirong and his wife under the name of several company shares and real estate were seized and protected. "There are no repayment plans for the company in the short term, " Mr. Jin replied to Ophee Technologies.
The over-limiting of marketing expenses is the main cause of the funding problem
In an interview with the Securities Times on January 30, Liu Lirong said the main reason for the outbreak of Jinli's capital chain problems was the over-limiting of marketing and investment costs in 2016 and 2017. From 2016 to 2017, Jinli's marketing expenses invested more than 6 billion yuan, the cost of foreign investment in the past three years more than 3 billion yuan, two costs close to 10 billion yuan, the Jinli capital chain has a great impact, resulting in difficult cash flow.
As an established handset maker, re-establishing the smartphone market requires building new brands and influences. Jinli has been unsyscathed in marketing in recent years. In the variety show, Jin Li in the past two years has been named programs include: CCTV 6 sets of "National Film Grand Premiere", Oriental TV "Laughing Aojiang Lake", "Four Famous Helpers", "Tonight's BailleMen", "Happy Comedy Man 3", Beijing Satellite TV "Cross-Border Song King", Jiangsu Satellite TV "We Fight", "Strongest Brain", Zhejiang Satellite TV "True Voice", "Happy Comedian", "The Law of Challenge", Hunan Satellite TV "2017 Cross-Year Concert" and so on. It is reported that some of the more influential programs are currently named at a price of more than 100 million yuan, the exclusive title is higher. For example, "Laughing Aojiang Lake" exclusive title offer 180 million / season, "Happy Comedy Man 3" title fee of more than 200 million, "Cross-Border Song King" title cost more than 250 million, "Strongest Brain" title fee a few years ago has reached 250 million. In addition, Jin Li also named the TV series "Chucho Biography." After all, Jinli has invested at least 3 billion yuan in sponsoring variety shows and TV dramas. Earlier, Jinli also said that in 2017 for the S/M two series of promotional costs of about 1.9 billion yuan.
In terms of inviting spokesmen, Jin Li invited Feng Xiaogang, Yu Wenle, Xu Fan, Xue Zhiqian, Liu Tao, Ke Jie, etc. as brand spokesmen from 2016 to 2017, and Wu Gang, who plays Secretary Dakang in "The Name of the People", to serve as the "Chief Security Experience Officer". Feng Xiaogang and Yu Wenle also specially filmed the movie-level advertisement "Mobile Core Warfare".
Jinli's sales performance last year was not ideal
However, so much marketing costs do not result in a proportional sales performance. According to third-party data, Jinli shipped about 45 million mobile phones in 2016 and only about 26 million units in 2017, down from the previous year. In the third quarter of 2017, only a handful of handset makers around the world made more than $2 a single unit, according toCounterpoint, referring to Apple, Samsung, Huawei and others, but not Kim Li. That is to say, Jinli mobile phone profits of less than a dozen yuan each, relying on shipments to ensure the premise of manufacturers' profits, the decline in shipments also represents the brand profit worry.
Last year, Jinli mobile phone launched eight full-screen mobile phones in one breath, and the main attack offline. Industry insiders said that such a play makes the product line confusion, each mobile phone positioning is not clear, and spread the marketing effect: "Jinli advertising and product line is very similar, are 'wide net', but this cost-free play is simply not suitable for the current mobile phone market." Jinli's positioning would have been partial to business, only targeted at the business crowd can actually do a good job. But it's gone too far. "
Six mainstream manufacturers used a total of 23 spokesman
In fact, it has become industry practice for mobile phone manufacturers to sign up for star endorsements, but this expensive marketing tool for mobile phone manufacturers, the results are far from.
In the domestic mainstream mobile phone manufacturers, Jin Li can be said to start with a small number of spokesman, 2017 only the use of Liu Tao, Xue Zhiqian two stars.
According to statistics, in the past year, six domestic mainstream manufacturers selected a total of 23 spokesman, of which OPPO with 9 spokesman the most. Last year, OPPO invited Li Yifeng, Lu Wei, Yang Mi, TFBOYS, Zhang Zhen, Quan Zhixian and other 8 star endorsement flagship models R9 and R9s, this year also invited Chen Weiwei, Di Ligeba, Zhou Jielun and others to join the endorsement team, together for R11 endorsement. A mobile phone has more than a dozen star endorsements, some people commented that "everyone's fans come to buy a few mobile phones is enough OPPO to earn!" "
Other manufacturers are not willing to show weakness, Huawei's spokesmen include Guan Xiaoxuan, Zhang Yixing, Xiaomi's spokesmen include Wu Yifan, Liu Yanran, glorious spokesmen include Hu Ge, Sun Yang, Zhao Liying, Vivo's spokesmen include Curry, Lu Wei, Zhou Dongyu, Peng Yuyu, Yan Ni. Some people laugh, "mobile phone manufacturers to find a spokesman, stars are not enough." "
Spokesman can drive consumers to change machines
So how effective are these spokesmans? According to today's headlines and JD.com jointly released the "2017 mobile phone industry white paper" shows that the effect of star endorsement is different, its endorsement effect is mainly reflected in the market volume, change of machine transformation and brand image of three levels, of which the transformation of the most critical. At present, the mobile phone market has been nearly saturated, all the transformation from the stock market. And the stock market spokesman transformation is divided into two parts, one is through the spokesman, enhance the loyalty of the original user, so that it remains, and the other is through the spokesman to attract other brands of users in the change of machine flow to their own brand, the report respectively made statistics on the above two conversion methods, Jin Li's Xue Zhiqian and Liu Tao on the retention of the machine and other brand inflow effect is not ideal, the two scores of the two people in all the spokesmen are behind. OpPO's TFBOYS, Yang Yang, glorious Sun Yang, Huawei's Zhang Yixing, Guan Xiaoxuan, Xiaomi's Wu Yifan, vivo's Lu Wei and other endorsements of the corresponding brands, retained users and users from other brands to the brand's relatively high preference for stars.
Combining the market sound volume, machine change and brand image comprehensive effect score of each spokesman, Jin Li's spokesman Xue Zhiqian and Liu Tao scored 61.3 and 44.3 points respectively, far less than the top honor spokesman Hu Ge (score 78.55 points), Sun Yang (score 73.4), OPPO's Wang Junkai (score 78.2), Yang Yang (score 75.4), Yi Qianxuan (score 74.7), and Vivo's Lu Wei (score 71.4) and others.
Marketing-driven fan marketing effectiveness
Overall smartphone sales in China fell slightly in 2017 from 2016, although overall sales rose 4 percent, according toCounterpoint, a market research group. Competition in the smartphone market is heating up.
Due to the serious homogenization of mobile phone products, in recent years, mobile phone manufacturers in marketing investment and energy is particularly important, some media said that the mobile phone market has changed from "product-driven" to "marketing-driven." Last year, mobile phone manufacturers in the endorsement, content implantation, cross-border cooperation, variety advertising, founder influence and other aspects of marketing are quantity, quality double plus code. Jinli attaches so much importance to marketing, but also by the impact of today's environment. However, Jinli mobile phone performance in other marketing and other mainstream mobile phone manufacturers also have a certain gap.
Among them, "fan marketing" is a very critical one. Fan marketing is simply about turning mobile phone users into brand fans, and then marketing them precisely, increasing the number of buybacks, and increasing brand loyalty. According to the White Paper, iPhone, Huawei, Samsung, Xiaomi and other brands, their fan marketing is more successful, the mainstream series of nearly 3 generations of models fan proportion is usually more than 20%, up to more than 50%, and Jinli and other brand models fan proportion of about 1%-5%, relatively low.
The report shows that each brand's flagship series, the proportion of fans is relatively high. Among them, Huawei Mate10 has the highest fan share of 50.81 percent, the iPhone 8 has 46.04 percent, Samsung S8 has 47.40 percent and Xiaomi 6 has 49.42 percent. At the same time, some brands and models of fans are relatively low, including Meilan Note6 fans accounted for 1.15%, Jinli M7 fans accounted for 5.25%, S11 fans accounted for 2.22%, OPPO A7 fans accounted for 5.38%.
Note: Now the public number has the top function, we update WeChat to the latest version, click on "Tencent Finance" public number, point "top public number" key, you can put us on top. In addition, you can add Tencent Finance to your desktop so you can discover us for the first time.
---
Source: Beijing Youth Daily Wen Wei
Feel good, welcome to scan QR code attention and praise to encourage the dragonflyDon't forget to put the top male!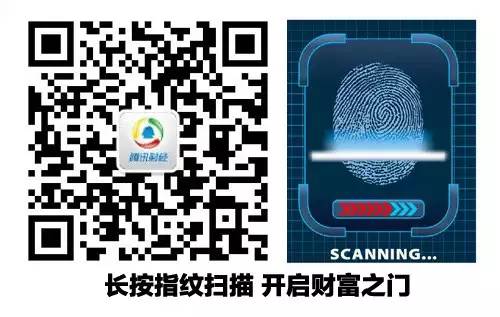 ---