The law of outdoor advertising in the brand life cycle
The purpose of brand creation is to control the market, gain a certain market share and establish its own brand competitiveness. In addition to the role of brand protection, brand building is also the core reason for its sustained and stable development. A brand goes through brand naivety, maturity, maturity, and decline from birth to decline4 market life cycles. Brands have different marketing directions for each life cycle. Among them, outdoor advertising is the brand to build influence is more important way. So how do you plan for outdoor advertising in different cycles of your brand?
First, the childish period:
The core of the brand's outdoor delivery is full coverage exposure
Brand naivety is the period when brands have been born and are in urgent need of being perceived by consumers in the target market. Brands should then develop brand promotion plans based on specific market positioning. Among them, outdoor advertising lives in different living spaces of consumers, which is one of the media forms that enable brands to reach consumers quickly. Brands in this ice-breaking period, the need to use outdoor advertising exposure, so that the target consumers know and build brand awareness.
Bus body advertising and bus terminal advertising by virtue of a high degree of visibility and targeted, is conducive to the brand in the childish rapid opening of the market, improve exposure. Waiting booth advertising also has the characteristics of close proximity to the audience, can interact and understand closely with the brand, the brand's initial promotional information is also conducive to rapid dissemination, deepen its visibility. In addition, the whole body painted bus body advertising with mobility, wide coverage and visual impact characteristics, help to shape the brand image. Bus body advertising and bus waiting booth advertising, dynamic combination, double sword, is the brand promotion can not be ignored in the way of delivery.
Brand exposure In addition to bus body and waiting booth advertising, multimedia integration and widespread delivery is also an effective way to enhance the impact. Such as elevator media, subway station halls and subway trunks and other traffic gathered outdoor media. I believe that we are well-known for a blue cup coffee brand, which is through the elevator media to achieve brand exposure, in a short period of time to seize and cover the city's mainstream population, the effect is remarkable. It is reported that there is99% of the crowd is through the elevator poster advertising awareness of the "drink can also send someone else a cup, get another cup of their own" advertising promotion, it can be seen that this is the premise of this coffee victory. (However, in April, the brand was exposed as a financial fraud of $2.2 billion, its share price plummeted and its trust was in crisis at great cost.) )
Second, the growth and maturity period: precision to reach the target market, extend the brand exposure cycle
Growth is the brand has established familiarity in part of the consumer mind, some products are also recognized and perceived by consumers, the brand can also collect information from consumers on the advantages and disadvantages of the brand, positioning and promotion methods, the brand can then be based on these market information to improve or upgrade;
Long-term brands in advertising, brand exposure cycle needs to be extended, and long-term occupied consumer memory. At the same time, there is also a need to defend against the attack of competing brands, so in advertising needs to be their own brand core population for a long time and full coverage of the attack, so as to lead the market share. Large screen in the business districtLED advertising, subway hall, subway box, ladder media and waiting booths and other outdoor advertising media delivery cycle is short, brands can choose intervals and extend the outdoor media advertising cycle, increase the intensity of delivery, establish a brand image.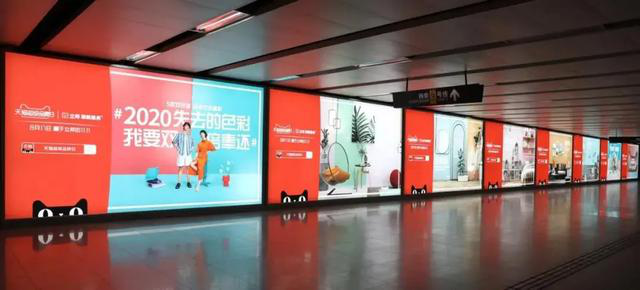 Mature brand in terms of product technology, quality and image has entered a full stage of development, market share and loyalty are quite strong, including a soda brandKL, fast food brand M, K and a luxury brand LV are representatives of mature brands. In this cycle of the brand in the development of outdoor advertising need to pay attention to emotional expression, timely seize the user's mind. A variety of outdoor media such as large-screen high-altitude advertising, with its impact, strong color and low information interference and so on, brand awareness and image promotion can make a big difference. Among them, LED large-screen advertising breakthrough print media, can achieve three-dimensional motion static picture rendering. In particular, ar, digital technology development, brand can achieve interaction with the audience, experience, accurate targeting of audiences and preferences and other advantages greatly improve the brand's position in the hearts of consumers.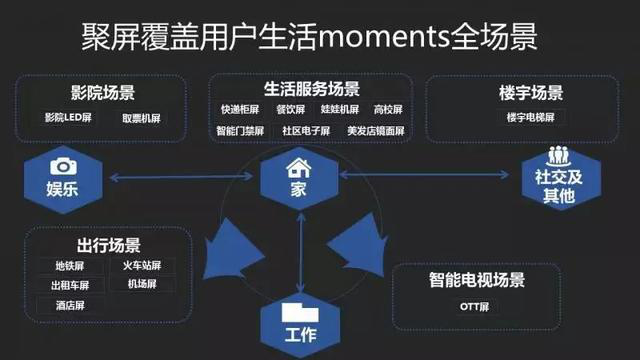 High-tech application in outdoor advertising is the two life cycle brands can choose a better way to promote technology. The new outdoor advertising is based on digital technology to realize the digital screen delivery platform of programd advertising. It aggregates offline and offline multiple types of media, utilizing big data andAI empowers the screen to monitor delivery points in real time for traffic, playback time, and frequency, so that every reached audience is the result of accurate analysis. Through the integration of online and offline resources, to achieve brand-wide marketing, is to help brands with low-cost, full-scene reach to consumers, clear user portraits and achieve accurate advertising brand image-building.
Mobilizing the enthusiasm of users to interact with the brand is also a mature way to improve brand image, reputation and value. Especially in the experience economy, audience engagement and experience are the brand's most valuable resources. Belly machine advertising is one of the forms of outdoor interactive advertising, which, compared with elevator advertising, is very important in improving the interest of advertising content and brand transformation.
Belly machine ads through the built-in3D body camera, can directly perceive the audience's various body movements, can be built into a variety of body games, but also to achieve accurate capture of human flow data, in addition, can also be configured with speech recognition system, pulse sensor and infrared sensor, in which infrared sensor can achieve human flow statistics, provide real-time historical data for the brand, its configuration of high-definition camera can also achieve payment functions such as brushing face. A milk brand MN and the World Cup cooperation flash shop, it is in the belly machine launched three football dynamic interactive games, guide users to interact with the brand and conversion, its 3 days, the number of interactions more than 4,000, orders more than 2,000, the real realization of product efficiency, improve brand reputation and image.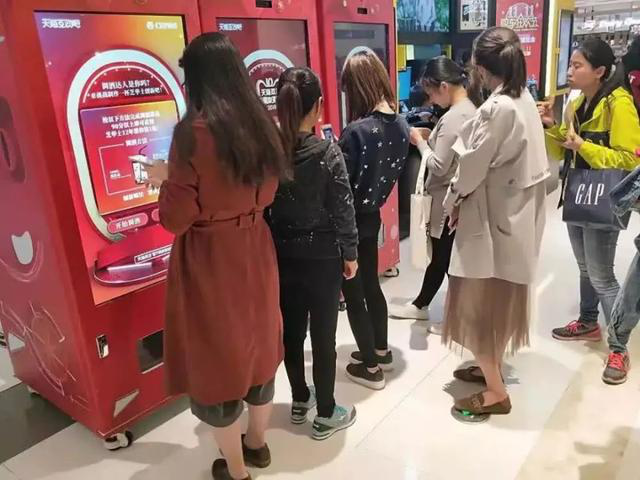 Third, the recession period: to maintain the sustainable development of the brand vitality
After a cycle of cognition, familiarity, and trust, the brand begins to enter a period of decline. Many brands have not been idly by the rapid changes in technology and consumer demand of the times, so they are heading for a continued decline in product demand and sales. However, this does not mean that the brand has lost its value. On the contrary, products can still regain market vitality through re-market positioning, product functional transformation, or rebrating.
If the advertising is not able to generate profits of the brand to regain profits, the basic odds are not great, this time the brand's appropriate approach is to reduce or directly cancel the budget, the intensity of delivery on new products. Therefore, the brand at this time of advertising will once again use the childish advertising strategy, repeated.
After the brand has experienced the maturity period, due to the external macro environment competition, consumer structure changes and technological changes and other reasons will also make the brand can not keep up with changes or into bottlenecks. At this time, the brand needs to re-enter the mature period through the outbreak period, that is, according to external changes, to develop a suitable brand image of the new brand communication ideas, to achieve the brand lasting, maintain strong vitality and competitive scale, so that consumers can not leave the brand. Therefore, all-media outdoor advertising is a better choice.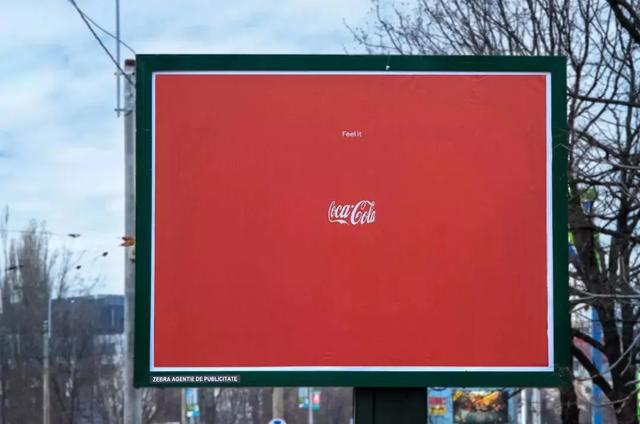 Conclusion:
The directness of outdoor advertising communication brings significant benefits to brands in different cycles, which is also a common pattern used by many enduring brands. In the future, with the consumer living space is closely related to outdoor advertising will be with the development of science and technology, become more intelligent, help more brands in different periods, to achieve brand benefits.
Press and hold QR code to follow us
---