The full guide: How Google PPC paid search ads are created and run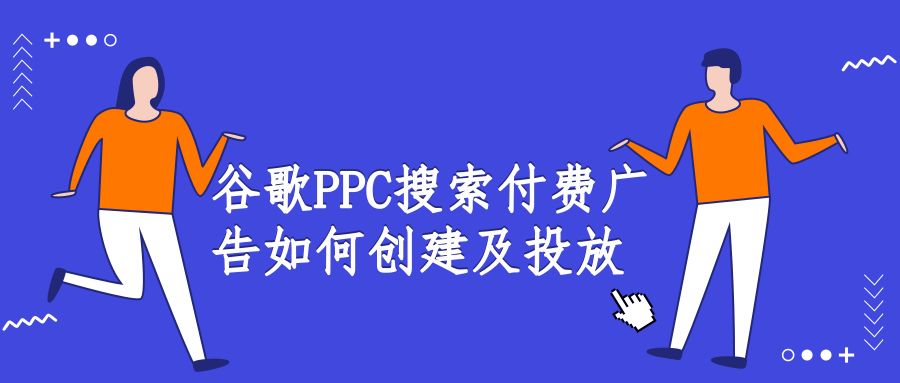 PPC (pay-per-click) advertising is a popular form of advertising, companies can create ads on major sites such as Google to attract users to click. When this type of ad is created, advertisers only pay when people click on the ad, making it cost-effective for most businesses to charge an average CPC between $1 and $2 on the PPC platform.
There are two main types of PPC ads:Paid search and paid social media ads。 The main difference between them is that they are aimed at different audiences. For example, paid search is for people who are actively looking for your product or service, while social media users are mostly just looking for entertainment.
Paid search is a traditional type of PPC ad that appears as search results in search engines such as Google. Companies bid on search terms (keywords) so that they can get rankings and exposure on search results pages. Paid searches focus on bidding on keywords to show your ads when people search for them.
For example, companies that sell suitcases use Google ads to rank on the first page of a search results page by bidding on keywords such as "best luggage for travelers." Advertisers can't target specific audiences through paid search ads, they can only make sure that people who search for the keyword or phrase can see their company.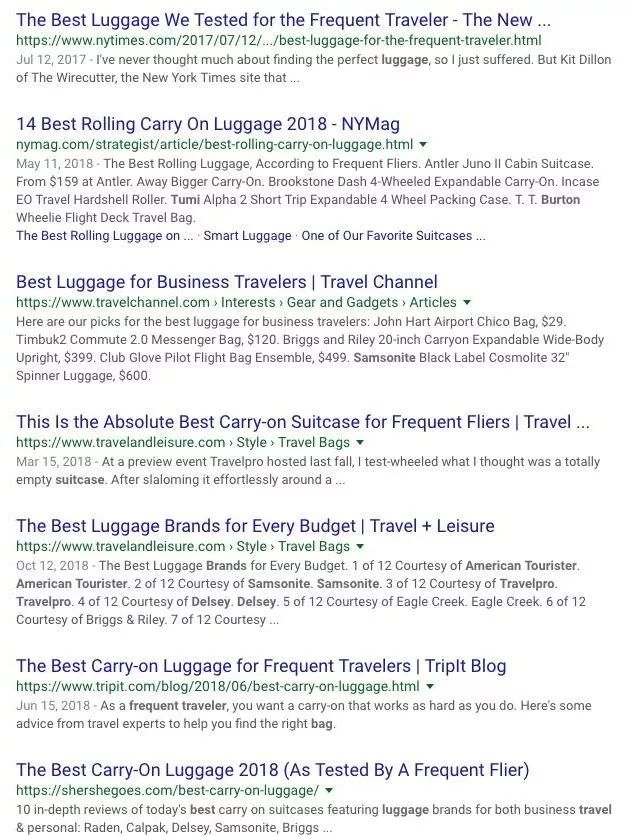 PPC pays for social media ads
Paid social media ads are mainly on social media platforms such as Facebook, Instagram, Twitter and Pinterest. Advertisers can show ads to target audiences to engage users and increase clicks. Businesses use paid social media ads because of their powerful audience targeting capabilities, which allow them to choose to show ads to potential buyers.
For example, these suitcase companies may use Facebook ads to advertise to their target audiences on Facebook. While users may not necessarily use social networks such as Facebook and Instagram to find new suitcases, the platform's comprehensive audience targeting allows advertisers to pinpoint the exact choice of their ads to show to the right audience who might buy travel gear.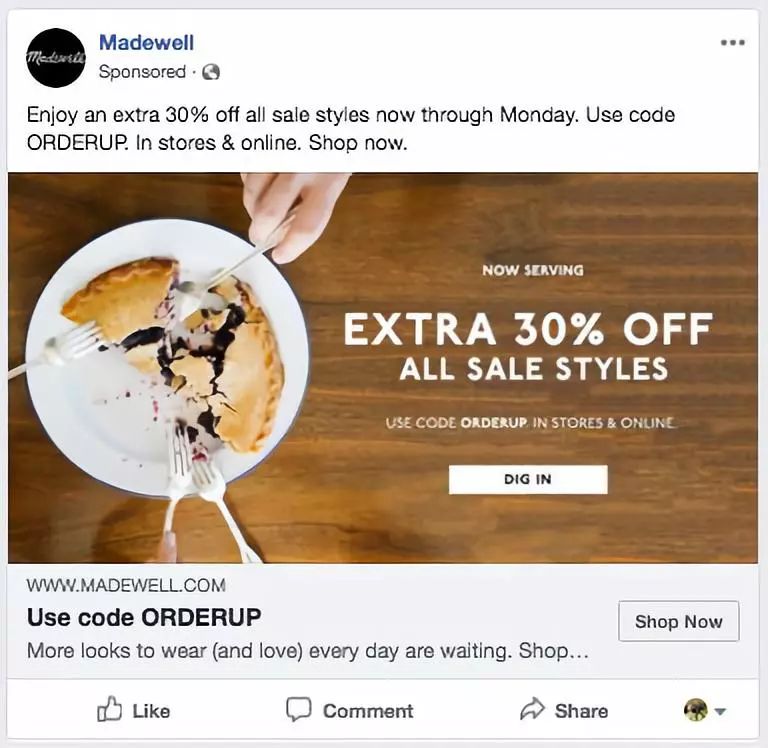 How PPC advertising works
PPC campaigns are created in ad platforms, such as Google, Bing, or Facebook ads. The platform will guide you through the new campaign creation process, and you'll know how your ads should appear and what they're doing.
In paid searches, PPC campaigns are like auctions, with advertisers getting show opportunities by bidding on keywords. Please note that the amount advertisers are willing to pay is not the only factor that the PPC platform determines whether to display ads, but other factors include ad quality, landing page experience, and historical click-through rates.
PPC social media ads and search campaigns contain some of the same key elements, including ad documentation, offers to encourage users to take the next step, clicking on the ad will be directed to the landing page. The ad platform wants to provide a good experience for its users, so it displays the ads that are most relevant to the user.
Once you're done with the new ad creation process, your ads will be approved by the ad platform. If your ad complies with their policies, it's online and you can start tracking your campaign's performance. PPC campaigns should not only be monitored at all time, but should also be optimized to help maximize ad effectiveness.
PPC advertising costs vary from platform to platform and are influenced by a number of factors, including bid amounts, targeting options, ad relevance, and competitiveness. Google ads cost an average of about $2 per click, while Facebook ads cost an average of 37 cents per click. Advertisers can set the total amount spent each month, so the lower the CPC fee, the more clicks you can get. The following are the average CPC costs for leading PPC platforms:
Google Ads: CPC costs about $2;

Bing Ads: CPC fee $1.54;

Facebook ads: CPC costs $1.86;

Pinterest Ads: CPC costs about $1;

LinkedIn ads: CPC costs $5.26.
Instead of running ads on the platform because of the high cost of the platform CPC, focus on which platform is best suited to reach your target audience and achieve your ad goals to get the highest return on your ad spend. Many businesses are willing to pay more than $30 per click for a reason, because the return on those clicks is enough to remain cost-effective. So, how do you create pPC ads?
8 steps to creating pPC paid search ads on Google
Sign in or create a new Google Ads account
If you already have an account, you can sign in directly, and if you're not familiar with Google ads, click Start Now to start and complete the sign-up process: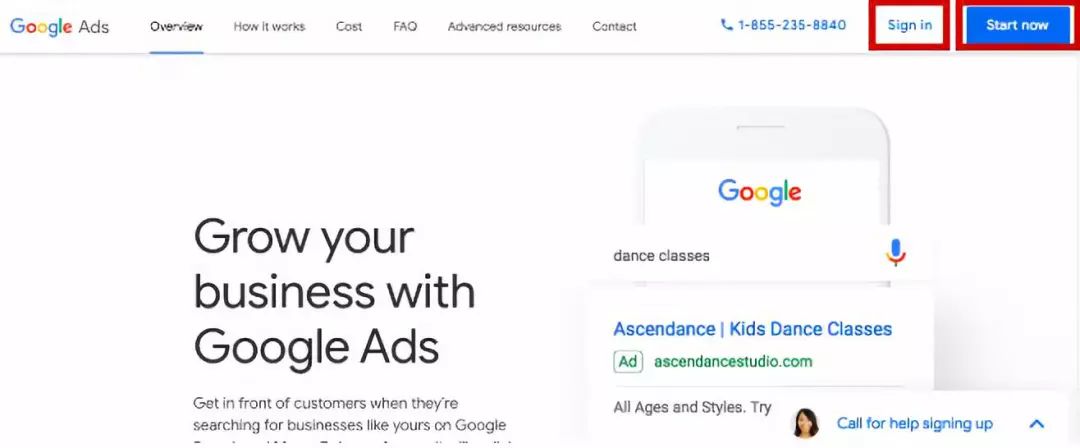 Go to "Campaigns"
In the new Google Ads interface, check the menu on the left and select Campaigns to open your campaign, where you can create a new campaign.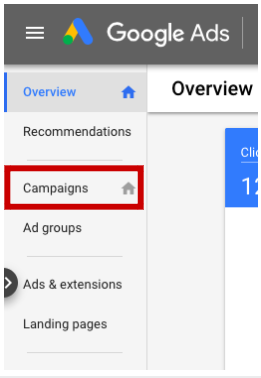 Click the "plus" button to create a new campaign
Click the round blue "plus" button in the upper left corner of the campaign screen to expand the options menu and select the first option, New campaign.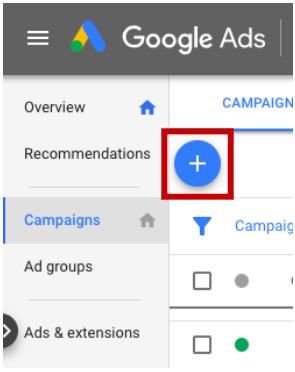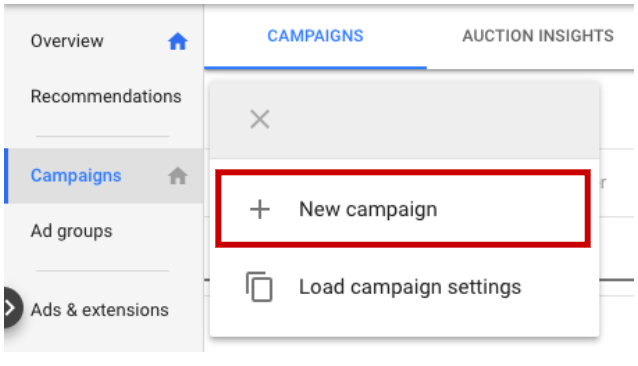 Select campaign goals and campaign types
You'll be prompted to choose the target of your campaign. Standard options include sales(sales), leads (leads), product and brand consideration (product and brand consideration), brand awareness and reach (brand awareness and reach) and app promotion (app promotion). When you select a campaign goal, you'll see an option to choose your campaign type. The most common option is paid search ads, which appear in Google search results.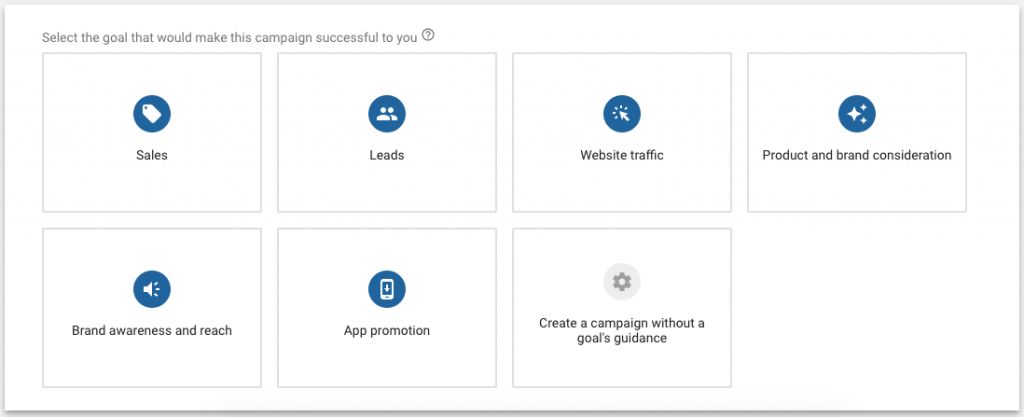 Select "Campaign Settings"
To start creating a new campaign, you'll first set up your ad, which includes naming your campaign and choosing the network, location, language, budget, and bids to run your ad.
(1) Add campaign name and network
After you run multiple campaigns, use a clear name to keep your ad account organized. Then it's about choosing which ad networks you want your ads to appear on. If you're making ads that appear on Google, uncheck Include Google Search Partners under Search Network to make sure your ads only appear on Google.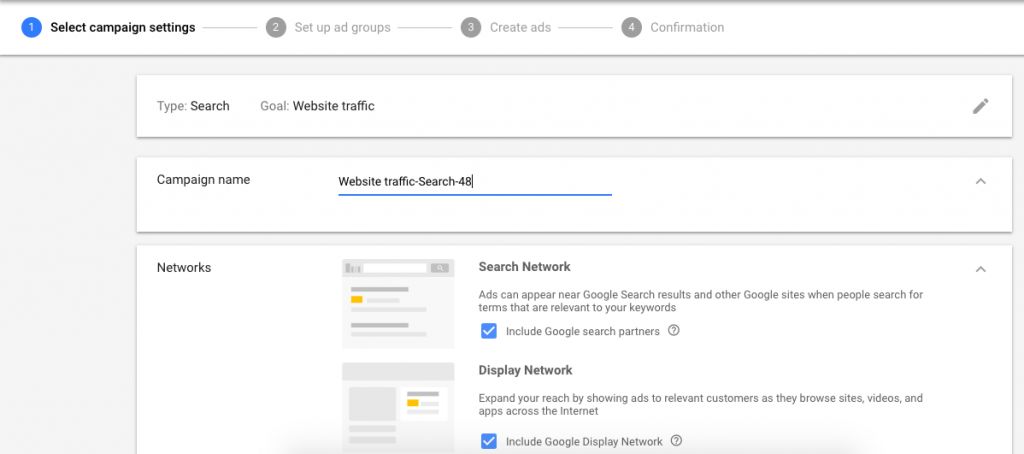 (2) Choose your geographic location and language
Tell Google where you want your ads to appear, and when choosing a location, refer to the location of your target audience. For example, if the product cannot be shipped to Australia, you are likely to exclude Australia.

The default language option is English, and the seller wants to change the language for the target audience.

(3) Enter the budget
Enter the maximum amount you want to spend on Google ads each day. Keep in mind that budgets fluctuate throughout the month, but should not exceed the overall maximum monthly budget. Also, consider adjusting the way budgets are delivered. You can choose to show your ads before you run out of budget, or you can run them throughout the day.

(4) Enter your bid
Select a bid type, such as CPC or CPA. CPC is the standard bid strategy and the best type for new campaigns. You can set a maximum bid or have Google automatically adjust your bid. Manual bidding gives advertisers more control. However, automatic bid adjustments will make your bids competitive enough to help increase ad exposure and new campaign performance.

Set up ad groups
Further divide your campaigns into ad groups so that each ad group has a more focused marketing goal. Each ad group has its own set of keywords. This allows you to create highly targeted ads that match your users' search intent and provide them with high-quality search results. When entering keywords, determine the type of keyword match you want to use. The keyword match type tells Google if your ad will show up when users search with keyword synonyms and the order of search terms changes.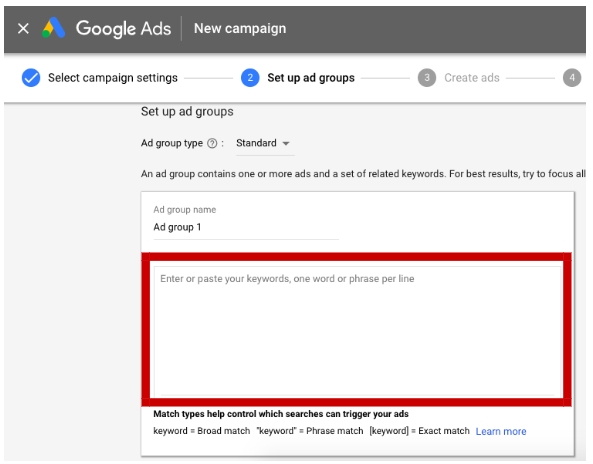 Create an ad
Click on the "New Ad" box on the screen to start the new ad creation process. Enter all fields, including title, description, landing page URL, and URL display path. When you create an ad, Google displays a preview of the ad on the screen on the right. Be sure to make your title compelling and use powerful CTA language in your description to encourage users to click.
If you need ad-text inspiration, Google searching for your keywords can help you see what competitors are doing and saying. With this information, you can find ways to stand out from the competition with stronger titles, descriptions, and more attractive offers.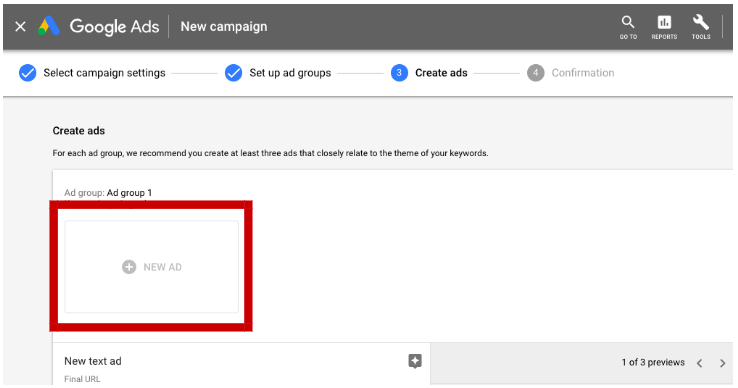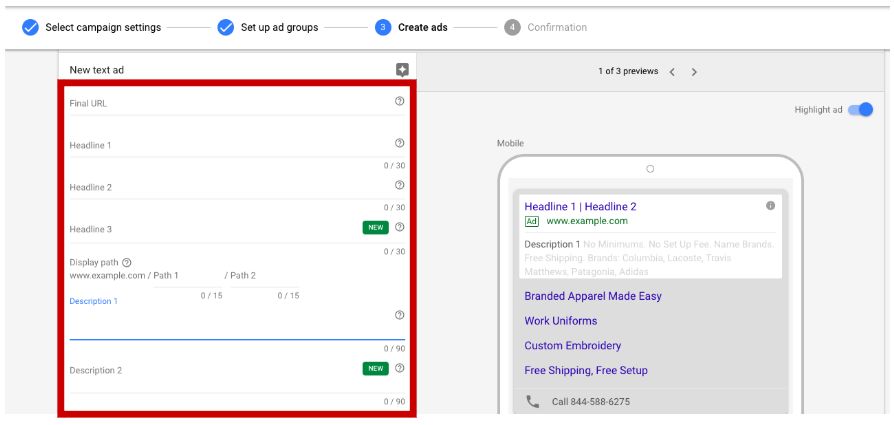 Save your new PPC campaign
Finally, at the bottom of the screen, click Save and Continue. If you haven't set up your Google Ad Payment account, you'll be prompted to set it up before your new campaign hits.
Your new campaign will then be marked as Under Review until it is approved by the platform. Reviews are typically completed within 24 hours of creating a new campaign, and you'll see the status of your campaign change from Under Review to Active.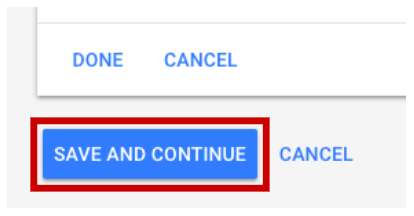 PPC campaigns provide businesses with a cost-effective way to advertise online, helping them attract new customers and increase sales. Strategic use of PPC advertising can help companies increase sales and grow their business without investing significant advertising money. So businesses that want to create brand awareness, expand their list of potential users, and increase sales can try PPC ads.
Wen ✎ Fang Xiaoling/AMZ123
Disclaimer: Reprinting this article shall not modify the title and original text, and shall retain links to the source and original text.
We build an Amazon seller exchange group. There are no shortage of big sellers, add the customer service WeChat below, pull you into the group.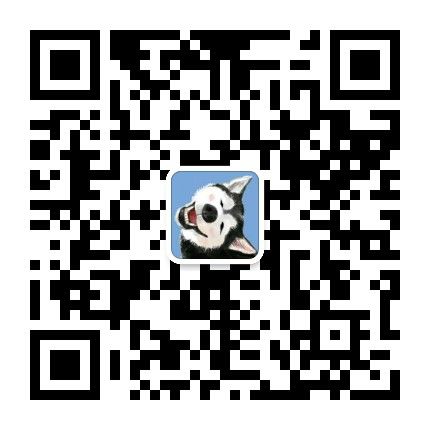 At present, more than 100,000 people have followed us to join us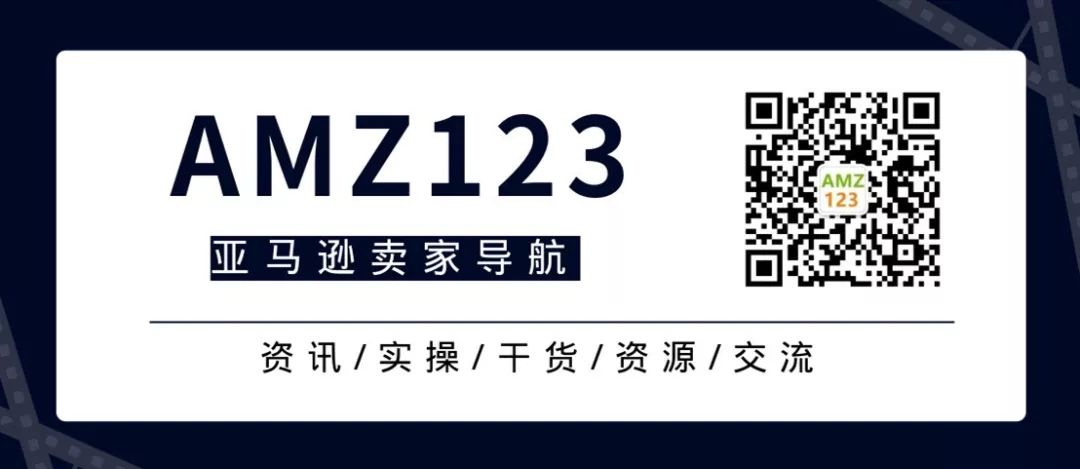 Press and hold the QR code long and pay attention to it with one click
---