The 10-second ad is full of discriminatory elements, and VW headquarters apologizes and says it doesn't know how it happened.
The new crown outbreak has hit the car industry, one of Germany's main industries, hard, and Volkswagen Group, the world's largest auto maker, has suffered heavy losses.
At a time when the epidemic is getting better, it was Volkswagen that rose to the top of sales, but a major scandal of racial discrimination broke out.

An ad for the new Golf sedan, which aired on Instagram, caused a stir, with criticism and outrage, as well as media coverage.
How do you mess everything up in a 10-second ad? Volkswagen has done the best for us. What kind of advertising film makes people so angry? Let's take a look first (the original video is poked below).
In the short clip, a white hand plays with a dark-skinned man between his palms and ends up in a shop called Petit Colon with an OK👌 gesture. Finally, the text "DER NEUE GOLF" is in alphabetical.
If you don't feel special after reading it, let's take stock of how to fill up all kinds of racist elements in 10 seconds.
There is no more obvious ambiguity than a man who manipulates dark skin with his white hands. The picture on the left shows a white hand pushing the dark-skinned man around, while the right hand bounces the man into a shop.
Difference Index: 2 stars.

The shop where the black men were impeached was named "Petit Colon", translated from French to German as "Kleiner Kolonist" and then Chinese "Little Colonists". So what's the point of a good car-selling ad poking this?
Difference Index: 5 stars. (Well, it smells like that.) )
The text that fades into the video appears at some point with the word "NEGER" (nigger). It may be far-fetched to say this alone, but it is hard to say that the appearance of these words is a coincidence, as linked to the previous two points. After all, no one can understand the malice of the word "NEGER".
The difference index: 5 stars, (linked to the density of the entire video kind of disambiguation elements, said to be deliberate and not too much.) )
OK gestures are suspected of racial discrimination and, according to Steffen Kalitz, an extremist expert at the Hanna-Arendt Institute in Dresden, belong to hate symbols used by white supremacists and other far-right extremists.
OK in addition to the meaning of "good", but also the meaning of white supremacy racial discrimination, this OK gesture translated as "white supremacy" is only recently appeared, this meaning comes from the famous forum 4chan, when a netizen according to the "OK gesture" to disassemble it into "W and P", which represents "white (white) and power (right), so it also evolved into "white supremacy", and this is suspected of racial discrimination.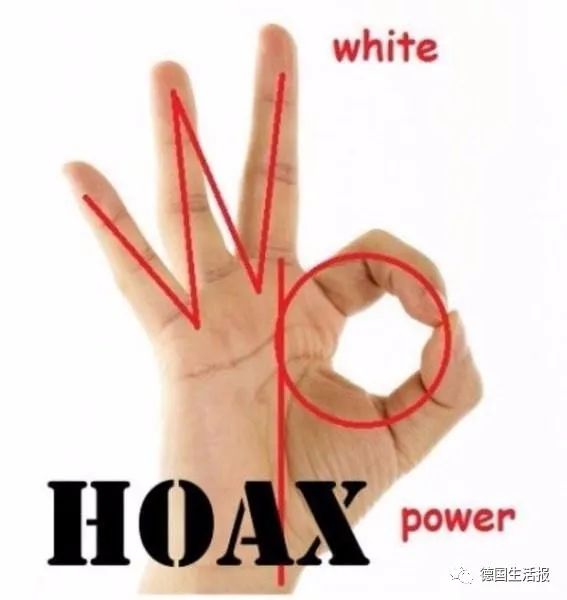 Kalitz reckons the gesture is unlikely to be coincidental, given other hints throughout the video.
Dissent index: 3 stars.
So many racist ads can't all be interpreted as coincidences.

Volkswagen's response at first, however, was hawkish: "It's amazing that our quick-shooting content on Instagram has been misunderstood to such an extent." "
Unexpectedly, this response quickly attracted more criticism, some netizens replied: "Oh, that is what we imagined?" Racial discrimination in our own brains? "
Soon, Volkswagen's headquarters changed its tough stance at first, came out apologizing, and finally had a positive response to the problem.
Volkswagen's headquarters said:"There is no doubt that the video is wrong and of poor taste. We understand the anger of many people after watching this ad, and we will remove the ad and apologize. In addition, we will also investigate this, how on earth did this happen? The persons involved will bear the consequences for them. "(Does it mean to find someone to carry the pot?) )
Bernd Osterloh, president of the Volkswagen union, also said:"I'm ashamed of this ad, and all of our employees should be ashamed."
Volkswagen's statement also states:"The company has historically positioned itself against any form of racial discrimination, xenophobia and any form of discrimination."(Is it forgotten that the Beatles were created with the support of Hitler and the founders of Porsche?) )
The video was once posted on Twitter and later deleted.
Since the outbreak began, volkswagen Group, the world's largest auto maker, has reported a sharp drop in sales, with sales plummeting in the first quarter of this year, with 2m vehicles, a 23 per cent drop, especially in March, when results plunged to 37.6 per cent from a year earlier.
The outbreak has greatly affected the sales performance of the automotive industry, the entire industry is in jeopardy, at this critical junct point not to try to engage in production and sales, but to engage in this kind of racist advertising. Volkswagen Group should not be uninformed as a reason, after all, the operation of large companies can not be separated from layer audit, no one before the release of the problem? That in itself is a problem.
The problem of racial discrimination is always endless, former Michelin restaurant chef anti-China, after the mass group advertising discrimination, there are always people to make things with appearance and skin color.
"Follow German Life"
Sweep it.
For reprinting and advertising, please contact:
info@de-life.de
---