Morketing week: It's too early to say Wi-Fi; Google's search advertising market share will reach 80% in 2019; Adi ads abandon TV; and Twitter's power video.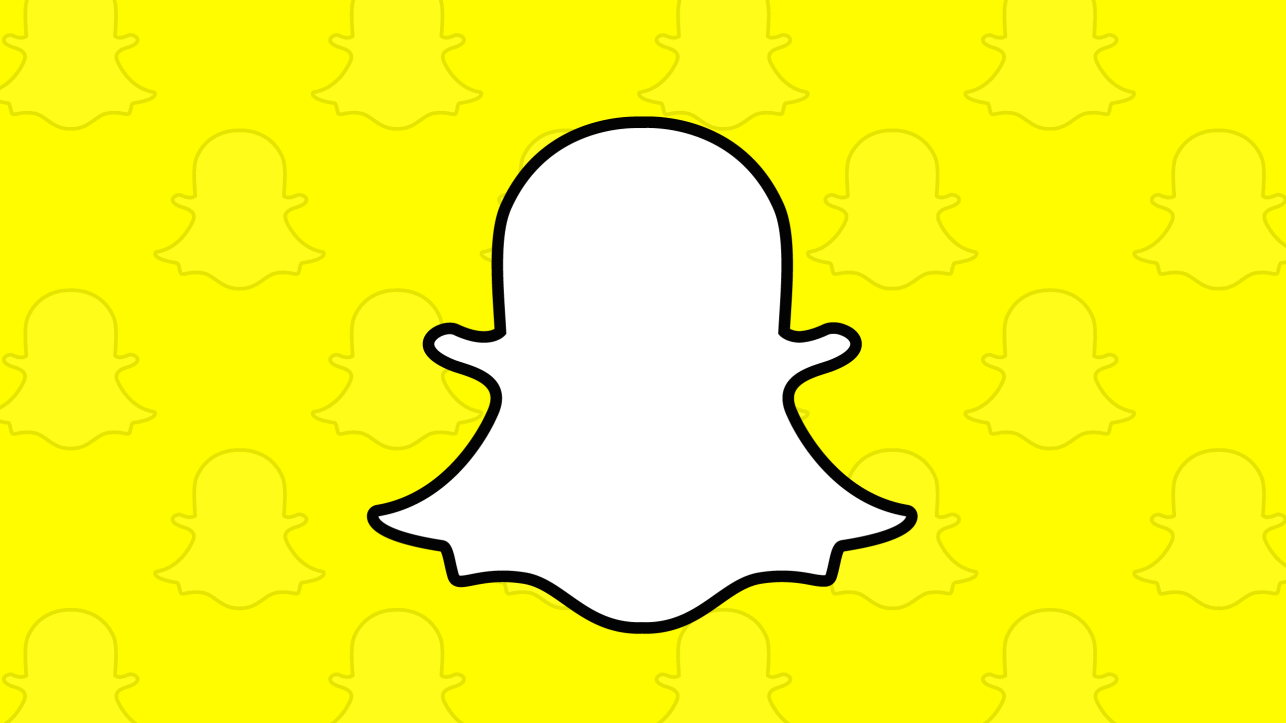 1. Adidas advertising strategy abandons TV heavy numbers;
2. FacebookThe largest advertising campaign to promote its mobile video advertising programs.
3. The first Internet advertising proposal of the 2017 two sessions: the development of third-party Internet advertising security verification mechanism.
4. Google's search advertising market share will reach 80% in 2019, making it an absolute overlord.
5. Snap's revenue fell $30 million, and revenue growth didn't depend on ads.
6. In 2017, Twitter will be using video and live streaming.
7. It's too early to say Wi-Fi, and "unlimited" traffic usage is just a gimmick.
8. China Unicom's earnings reading: net profit plunged 94.1% or related to the speed reduction fee.
315 topics.
1. JD.com jointly CCTV to create the first 315 National Product Day.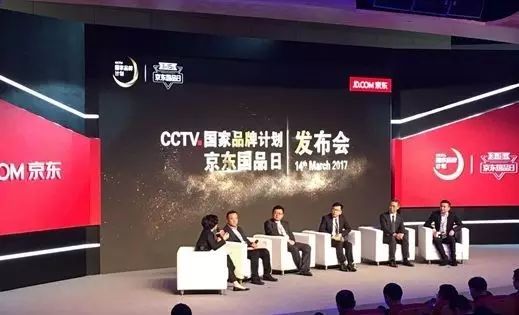 JD.com announced the launch of the first 315 JD.com National Product Day. JD.com and CCTV will join forces with more than 10 CCTV "National Brand Program" members, including Huawei, Blue Moon, Gree, Haier, Jinlong fish, Mei'an, Yili, Ziyuan, Dong'a Gum and Yanghe. In addition, JD.com said that during the 315 JD.com National Product Day, JD.com will join more than a dozen CCTV "National Brand Program" members as "Brand National Team" on the New York Times Square screen.
2. 315For the first time, the party watched nearly 7 million live streams of Weibo across screen.
CCTV 3-15 party for the first time through television, microblogging, WeChat and clients across the screen of multiple simultaneous live broadcast. CCTV's official microblogging channel launched eight live broadcasts, with 6.97 million viewers. At the same time as the party was broadcast live, CCTV Finance Channel also simultaneously broadcast the latest developments in live law enforcement on Weibo. The link ushered in a new era of interactive live television, micro-blogging live in a more flexible and interactive way, become a useful complement to live television.
Large companies.
1. Google's iOS video-sharing app also watches YouTube together.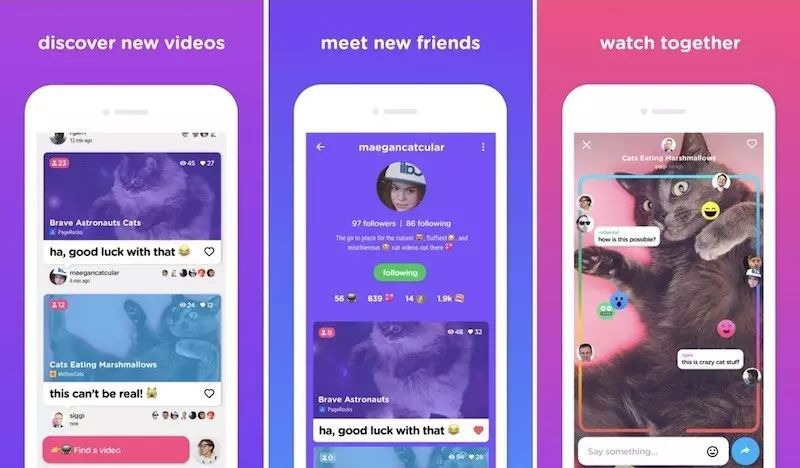 Google has developed a new app called Uptime that allows users to watch YouTube videos in real time with friends, according to technology blog MacRumors. The app is currently only available in iOS and is available in the United States. Uptime adds live streaming to video viewing, allowing friends to comment, interact, add stickers, and more when they join the same video.
2. Google's cloud service took over Verizon, the largest U.S. carrier.
Diane Green, head of cloud services at Alphabet, Google's parent company, has revealed a number of big-name customers recently, including Colute, HSBC Holdings and eBay. In addition, Verizon, the largest U.S. carrier, announced that it had transferred 150,000 of its employees to Google's productivity app, G Suite. Previously, Verizon used the Microsoft Office app suite.
3. Unicom mixed into the countdown, experts say Tencent is the most suitable in BAT.
Affected by real-name system, speed-up and reduction fees, double decline in telephone and SMS traffic volume, business reform, roaming fee-free, traffic carry-over and so on, the three major operators gradually realized that it is difficult to keep the traditional business and business model, we must actively seek transformation breakthrough. Since the news of China Unicom's mixed reform (so-called mixed ownership reform) was announced, media reports late last year said that Unicom's mixed reform plan may have been finalized, Ali Tencent Baidu and others are likely to participate. However, this statement has not received an official response from 2000 or 1st party BAT. But a number of communications industry insiders said it is highly likely that Internet companies, including Baidu, Tencent and Ali, will not rule out the participation of some large diversified private enterprises.
Related reading:After Facebook and Google, a communications operator or a new ad overlord?

4. FacebookThe use of their data for government surveillance tools is prohibited.
Facebook said Monday that it has updated its policy to explicitly prohibit developers from using its data for surveillance tools, driven by the American Civil Liberties Union. Rob Sherman, Facebook's deputy chief privacy officer, explained on the company's privacy page: 'We are now adding text descriptions to Facebook and Instagram platform policies that make it clearer that developers are prohibited from using data obtained from us for monitoring tools. "
5. FacebookThe largest advertising campaign to promote its mobile video advertising programs.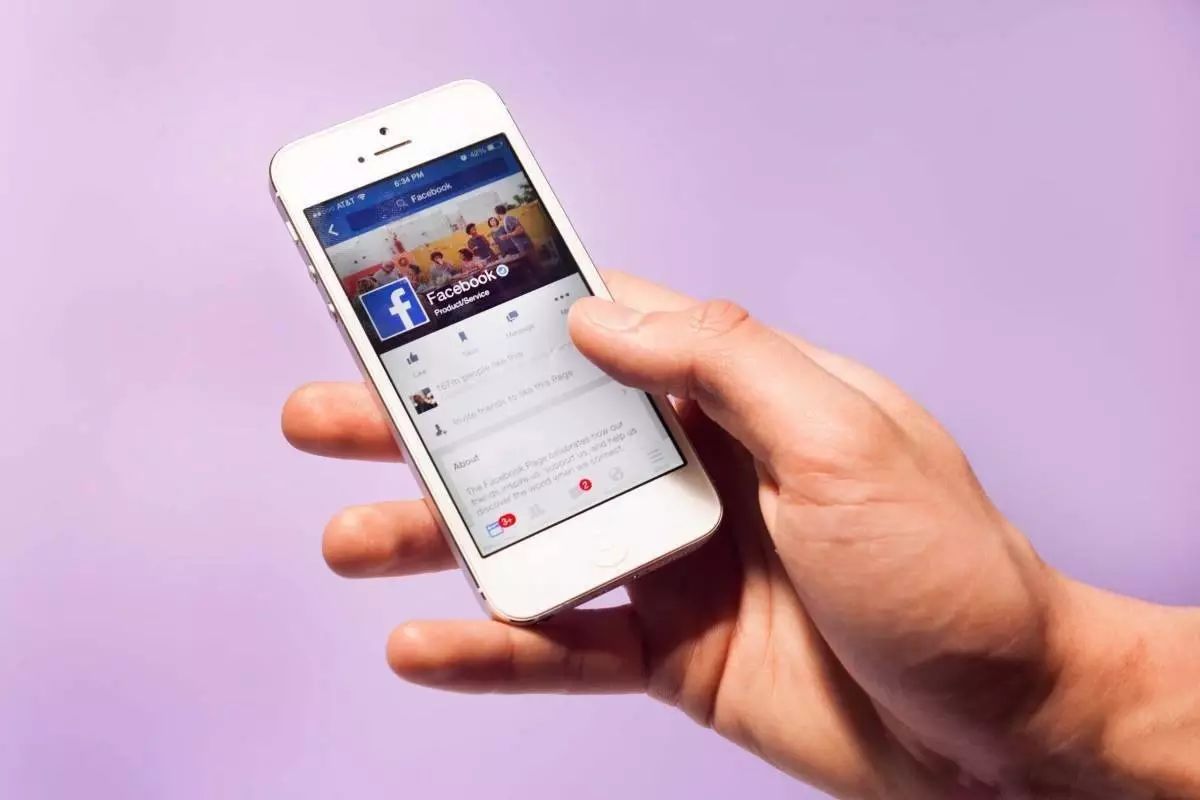 316, the 13th anniversary of Facebook. Facebook is launching its largest B2B advertising campaign since its inception, aiming to educate and motivate marketers to invest more in mobile video advertising and to change minds to provide dedicated video clips to smartphone users on Facebook's platform. The event, which will last for two months, includes Instagram ads. The slogan "Build your own brand with Facebook, Instagram and Audience Network" will also be launched.
Related reading:Facebook's biggest ad campaign since its inception is promoting its mobile video advertising program.

6. Can not get WeChat's support, micro-vision in the short video spring choose to leave.
Recently, Tencent's short video sharing community Microscope posted a simple closure announcement on its official website. Microscope announcement "Dear Microscope users, thank you for your long-standing and unconscionable, we regret to inform you that Microscope will close the app from 4.10." Please log on to micro-vision's PC website (http://www.weishi.com) to download the video on your personal page, thank you for your long-standing support. However, looking back at the development of microscopy in recent years, today's outcome does not seem to be difficult to accept.
7. How are the promises of the advertising giants coming to procter and gamble showdown day?
Platforms such as Facebook are clearly lagging behind schedule with Marc Pritchard, Procter and Gamble's global chief brand officer, for third-party measurement certification. Of the major companies involved, such as Facebook, Google, Twitter, Pinterest and Snap, only Google has started MRC vetting. The audit takes approximately three months to complete, but the MRC takes an unspecified period of time to authenticate, depending on what the audit reveals. Given the size, scope, and dissatisfaction with third-party labels with these platforms, audits may take longer than Pritchard and his peers are willing to wait.
Related reading:Digital advertising visibility is questioned, what kind of exposure does brand owners need?
8. 2019 Google's search advertising market share will reach 80% in a year, making it an absolute overlord.
Google's share of the search advertising market will exceed 80% in 2019, according to eMarketer, a market research firm. Last year, Google took a 75.8 percent share of the search advertising market, generating $24.6 billion in revenue from the sector. If Google won 80 percent of the market in 2019, search advertising revenue would grow to $36.62 billion. Microsoft, Yelp and AOL will shrink their market share to 6.6 per cent, 5.8 per cent and 1.1 per cent respectively compared with Google.
Related reading:Google's search advertising market share will reach 80% in 2019.
9. SnapchatHow do you play the TV abacta?
Digital platforms want TV coverage, and Snap is no exception. "Snapchat wants to do TV and entertainment, they want people to watch their content so they can put more ads in Discover." An anonymous executive said. Since last summer, Snap has produced original short stories for networks such as the BBC and expanded its list of publishers. Snap is also reinventing its advertising model, from splitting media revenue equally to selling ads based on content.
Related reading:eMarketer: 3 predictions of social media marketing trends for 2017.

10. SnapRevenue fell by $30 million, and revenue growth did not depend on users relying on advertising.
2016Snapchat user growth slowed in the second half of the year. Snap blames technical problems, and snap doesn't seem to care about user growth. That's partly because they don't want you to worry about user growth, and Snap's revenue growth doesn't necessarily depend on new user drivers. Instead, Snap believes it can grow its business by getting more money from existing users, most of whom are located in the world's largest advertising market.
Related reading:eMarketer: 3 predictions of social media marketing trends for 2017.
11. Xiaomi officially entered the Vietnamese market, the pace of internationalization accelerated.
3On May 15, Xiaomi announced in Ho Chi Minh City, Vietnam, that it had entered into a strategic partnership with Digiworld Corporation (DGW), a local information technology company in Vietnam, and that it would officially launch its first product in Vietnam. Under the agreement, DGW will help Xiaomi's products sell in Vietnam, as well as provide after-sales support. Xiaomi's products include smartphones and eco-chain products sold in major offline stores across Vietnam, while online sales giant Lazada's website is sold in Xiaomi's official stores.
12. WPP, Acer and Yang lion join the "acceptable" advertising committee.
WPPThe three major advertising groups, Acer and Yangshi, as well as at least one major advertiser, have become members of AdBlockPlus' Acceptable Ads Committee.
13. 2017Twitter will be using video and live streaming services.
TwitterAlan Lan, head of operations in Greater China, said 2017 had been a year of Twitter's power in video and live streaming. It will also help the domestic gaming industry go to sea on video and live. "Twitter has reached an agreement with the world's two largest e-sports leagues that all events from 2017 to 2018 will be streamed live on Twitter, which means we can reach the world's most popular gamers through this platform and are very willing to pay for them."
Related reading:Reinventing Twitter's year.
14. AdidasAdvertising strategy abandons TV heavy numbers.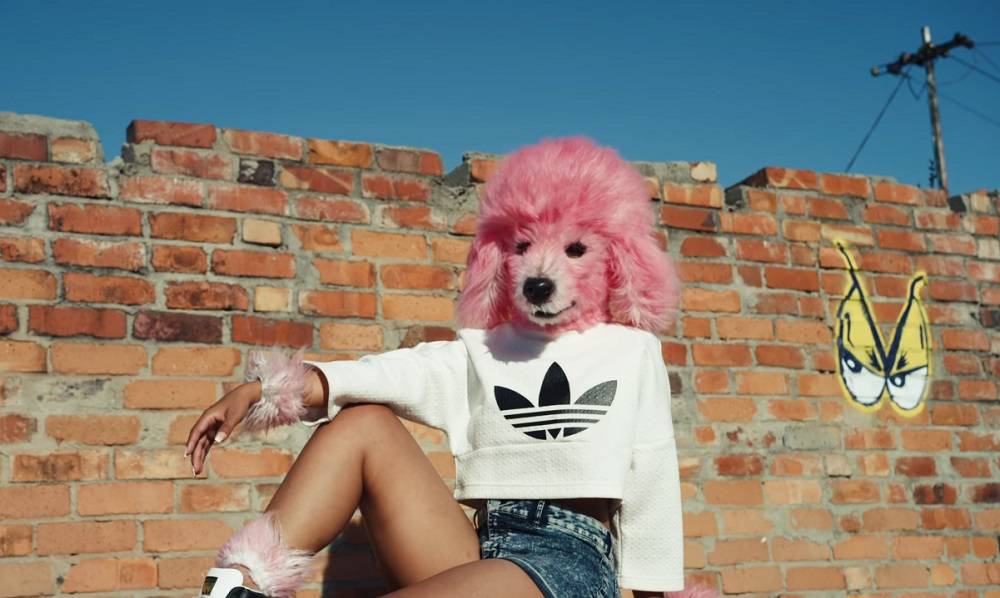 Adidas CEO Kasper Rorsted told CNBC on Wednesday that the sportswear brand had pulled out of television advertising. "The company is planning to increase its e-commerce revenue from 1 billion euros ($1.06 billion) in 2016 to 4 billion euros ($4.25 billion) in 2020," Rorsted explained. "Because young consumers interact with Adidas primarily through mobile devices, digital channels are key to Adidas, and TV advertising will never be seen again." But according to iSpotTV, Adidas aired multiple TV ads in 2017, but it spent relatively little in the U.S. compared with other advertisers, ranking 511st in television advertising spending over the past 30 days. "There's no doubt that young people's interactions with Adidas are focused on mobile devices," Rorsted said. Digital interaction is key to us, and you'll never see any TV ads again. "
Related reading:Adidas says "don't vote for tv", do you believe that?

What's new.
1. OPPOFive-year sponsor of India's "National Ball" jersey with 1 billion yuan.
OPPO Announced the sponsorship of the Indian cricket jersey. Cricket in India is almost called "national cricket", with 62 per cent of the population playing cricket four times a year and 85 per cent of the country's population following it. OPPO is said to have won five years of sponsorship for $150 million (about $1.03 billion), from April 1, 2017 to March 31, 2022.
2. IABAdBlock Plus hit back at claims that user growth in ad-blocking software has stagnated.
IABAdBlock Plus (ABP) hit back after the YouGov study was published, saying the use of ad-blocking software in the UK had risen steadily by 22 per cent. ABP noted that the study did not take into account the growth in mobile users and has outpaced desktop devices.
3. The Vietnamese government has urged businesses not to advertise on YouTube and Facebook.
Vietnam's government today called on all businesses to stop advertising on YouTube, Facebook and other social networking sites until they stop publishing "toxic" anti-government content. Vietnam's government is pressing advertisers to remove content posted by dissidents from abroad on social networking sites such as YouTube and Facebook.
4. Japan Mobile Game Market Report: ARPPU over 7 times.
In the latest Japan Mobile Game Market Development Opportunities Study, 69.7% of smart phone users over the age of 18 in Japan are playing hand games, but the Japanese mobile gaming market has long been dominated by head products. According to the report, Japan's average monthly monthly spending (ARPPU) is the highest in horizontal comparison, with ARPPU more than seven times higher than China's.
5. FoxTurner and Viacom jointly promote OpenAP's premium TV audience platform.
Since TV purchases are limited by the advertising resources of a single broadcaster and do not allow digital advertising to be purchased from multiple platforms at the same time, Fox, Turner and Viacom have jointly formed an advanced audience platform called OpenAP, which will be rolled out to media agencies and advertisers in early April in an attempt to address the issue. Although Fox, Turner and Viacom each have their own data and audience tags, each responsible for their own pricing, planning and activation, advertisers can match first-party data with those of the three companies through OpenAP and decide how to use it, making it easier for buyers to measure more accurately, such as comparing impressions achieved.
6.The Guardian's chief revenue officer: The digital advertising system rewards fake news.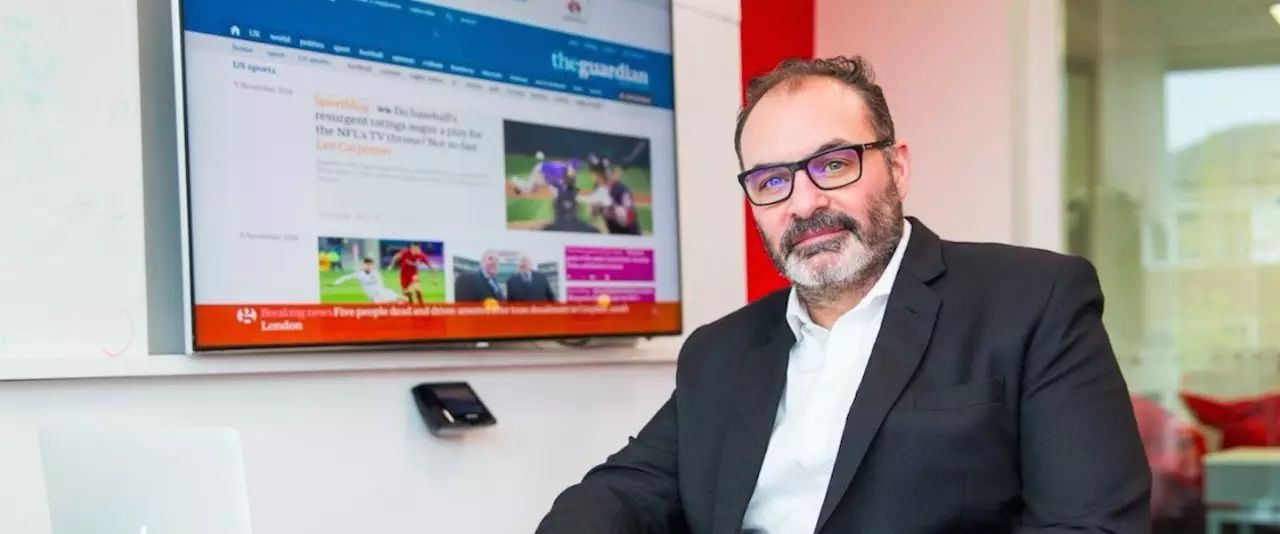 Hamish Nicklin, the Guardian's chief revenue officer, told the Guardian's Transforming Media Summit that procedural deals had allowed news sites to make money from fake news and called on publishers and advertising companies to take action or the disastrous brand security scandal would continue.
Related reading:Digital advertising visibility is questioned, what kind of exposure does brand owners need?
New trends.
1. Global consultants are buying agencies to reshape the global brand marketing landscape.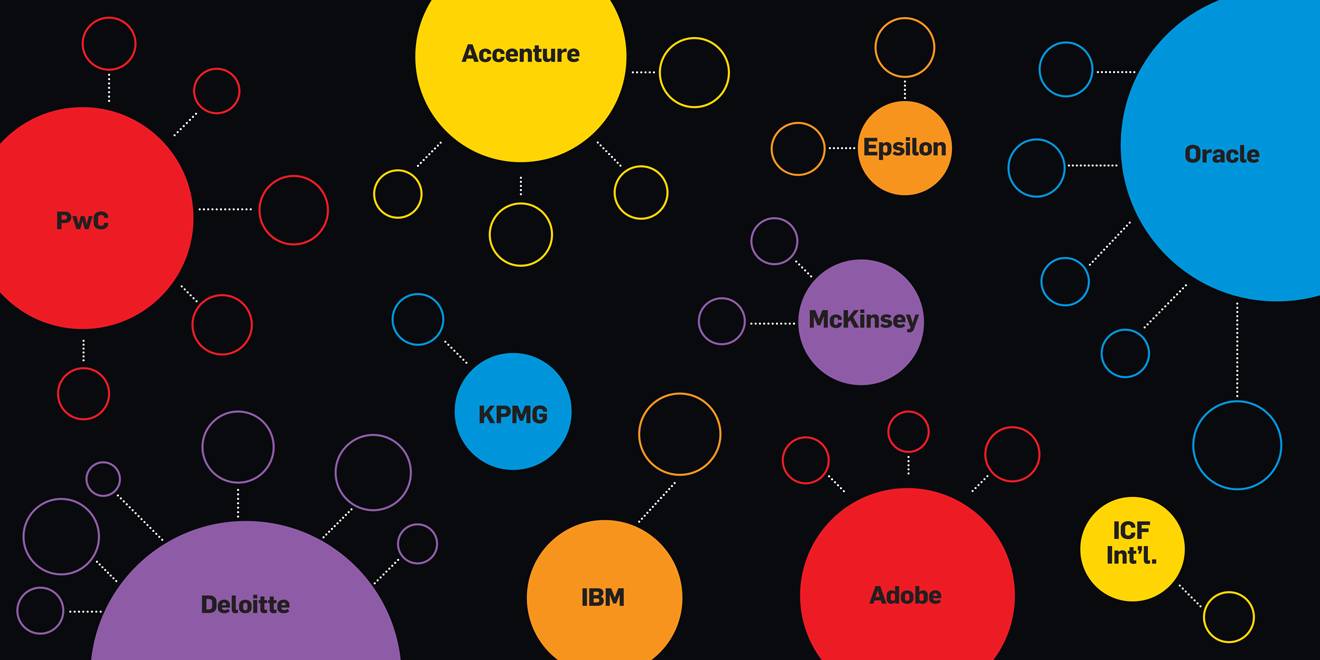 In recent years, companies such as Accenture, Deloitte, IBM, KPMG, McKinsey and PricewaterhouseCoopers have started buying brands to build their marketing-focused businesses and gain a larger share of users. Companies such as Digital One in Poland, Daemon Quest in Global Information, Doblin in innovation practices, and Flow, a user experience design firm, have all signed up with Deloitte to help Deloitte Digital boost global revenue by 32% to $3.1 trillion over the same period.
2. Digital stakeholders must improve advertising visibility standards.
GoogleManaging directors in the UK and Ireland have defended Google's advertising visibility record, insisting that all digital economy stakeholders must work to raise standards. It's not a company's business, it has to be a media owner, a creative and media agency, and, importantly, what advertisers want to see.
Related reading:Digital advertising visibility is questioned, what kind of exposure does brand owners need?
3. It's too early to say Wi-Fi, and "infinite" traffic usage is just a gimmick.
AT&TPromises to provide "truly unlimited traffic" to its prepaid phone users, but the latest restrictions on that service have now surfaced. Bob Bixtav, vice president of AT&T, said. This so-called "truly unlimited" service limits the maximum speed of 3Mbps and the speed of watching video to 1.5Mbps (about 480p). For users who don't sign up for automatic payments, the monthly fee increases slightly to $65.
4. Location-based mobile marketing is expected to be strong this year.
For the second time, the Location-Based Marketing Association (LBMA) publishes its annual Global Position Trends Report. Key content includes: According to some executives, location-based ad targeting is actionable and accurate. More than 50 percent of companies use location-based data to target their customers, and 25 percent of their marketing budgets are allocated to location-based marketing (LBM). The ability of consumers to position and drive POS sales is considered to be LBM's greatest strength. Countries are investing more in marketing for LBM.
5. 2017Annual smartwatch sales are expected to grow by 18%. The traditional watch industry is facing pain.
3On June 16th a new report predicted that consumers would buy more smartwatches in 2017 than in the same period last year, an 18 per cent increase, with annual sales rising to $10bn. The report says 28.5 million smartwatches will be shipped this year. The increase in smartwatch sales will continue to lead to declining sales of traditional watches.
6. 2017The first Internet advertising proposal of the two sessions: the development of third-party Internet advertising security verification mechanism.
China's Internet advertising reached 154 billion yuan in 2015 and is expected to reach 280 billion yuan by 2017, maintaining double-digit growth, according to the China Internet Advertising Industry Analysis Report. Advertising has entered the era of digital program delivery, the unprecedented prosperity has also brought some problems.
Related reading:The first Internet advertising proposal of the 2017 two sessions: the development of third-party Internet advertising security verification mechanism.

Technical developments.
1. A new version of ATSC 3.0, which combines television with the Internet, will be released.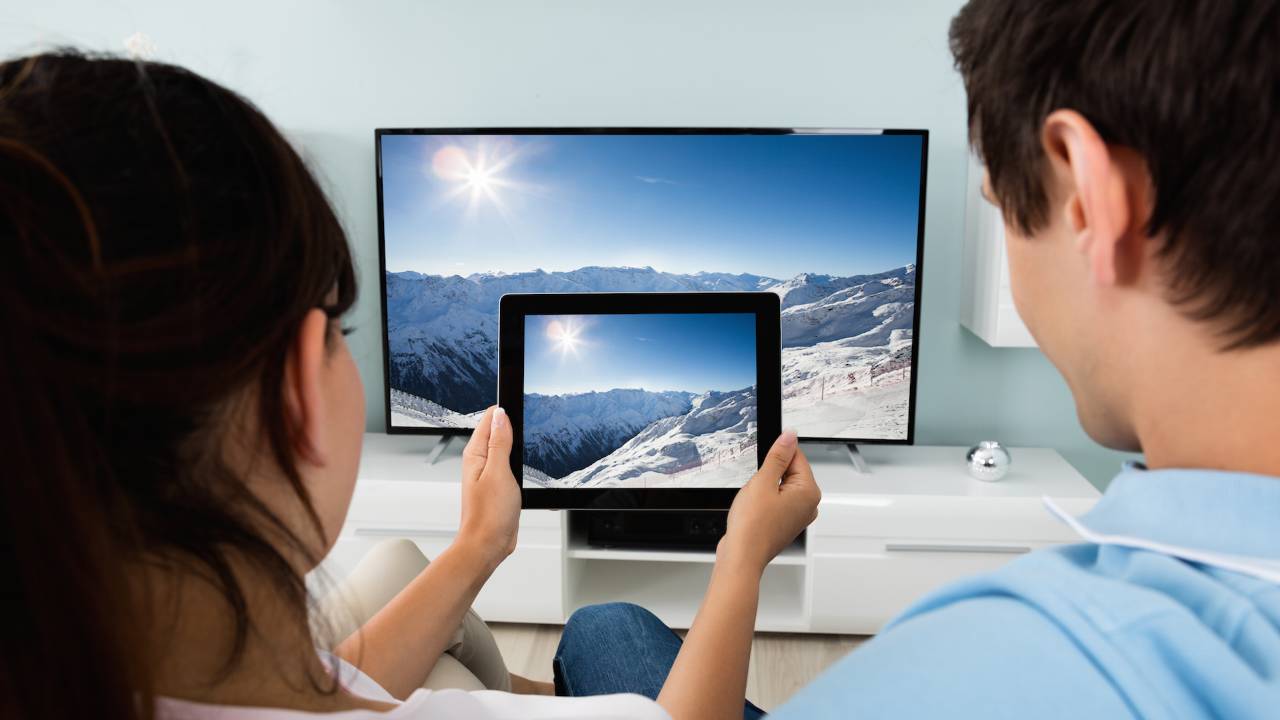 A new generation of standards for traditional and Internet televisions is being merged. The result could be a comprehensive improvement in cross-channel marketing and advertising campaigns. The merger is part of the Advanced Television Systems Committee Standard 3.0, or ATSC 3.0. Our current HD system is ATSC 1.0, and the new version skips version 2.0.
2. HTC 6.3Billions of yuan to sell the Shanghai mobile phone factory to VR.
As early as 2015, it was rumoured that HTC would sell its manufacturing plant in Shanghai because of financial problems. Although it was denied by the corresponding senior management, after more than a year, HTC's board finally decided to sell the plant. HTC announced Wednesday that it will resell land and plant at its Shanghai plant to Shanghai Star Insurance Information Technology Co., Ltd. for 630 million yuan in an effort to raise more money to expand its VR business.
3. xAdPush CPV charging to enhance transparency.
3On June 16th xAd, a location-based mobile advertising network, said it would allow branded ads to trade on a per-access basis, or CPV-denominated. Advertisers will be able to make media purchases based on KPIs related to traffic and will only pay for valid ads. This billing approach meets the growing trend of greater transparency and accountability on the part of buyers.
Capital markets.
1. The European Union has approved the acquisition of Time Warner by AT&T or the completion of the deal by the end of the year.
BEIJING, March 15 (Xinhua) -- The $85.4 billion acquisition of Time Warner, announced last year, has been approved by the European Union, the company said today. In October, the company announced that it would buy Time Warner for $85.4 billion in cash and stock. If approved, the deal would be the largest U.S. merger in 2016.
Financial data.
1. China Unicom's earnings reading: net profit plunged 94.1% or related to the speed reduction fee.
3On May 15, China Unicom announced its 2016 annual results, with operating income of RMB274.20 billion, down 1.0% YoY, with service revenue stabilizing at RMB240.98 billion, up 2.4% YoY. Net profit was RMB630 million, down 94.1%.
Related reading:After Facebook and Google, a communications operator or a new ad overlord?

2. AdobeBetter-than-expected first-quarter results: Creative Cloud continues to strengthen.
Adobe Systems reported better-than-expected revenue and profit for the latest quarter as demand for Creative Cloud software kits, including Photoshop, continued to grow. The company's shares rose 3.6 percent to $126.77 in after-hours trading Thursday. The transformed Adobe can get more stable revenue by selling software through a network subscription model instead of boxed software.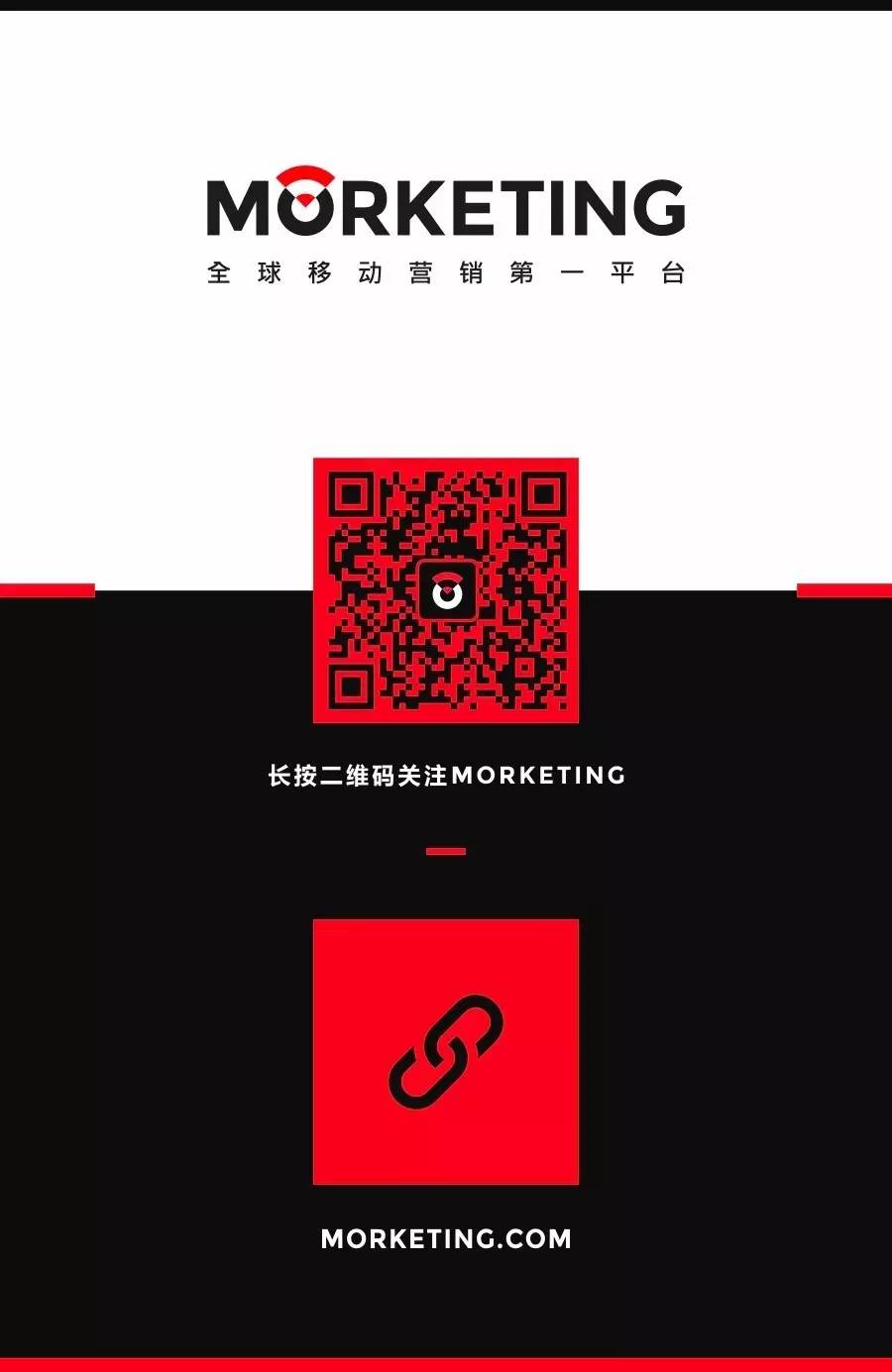 ---