Tencent's social advertising has "process" and "effect" to socialize content entrepreneurs
Edit the . . Creative Jun
Source . . Advertising Ideas (ID: idea1408)
On January 21st, the 2018 New List Conference on the theme of "Content Entrepreneurship Evolution" was held in Beijing. Many content entrepreneurs gather here to share their experiences and gains in the process of product and service change.
As an invited guest, Jia Wei, director of Tencent's social advertising service industry, delivered a keynote speech entitled "There is a "process" and "effectiveness", combined with Tencent's social advertising "technical number" ability and weChat small program three advantages, for the scene of content entrepreneurs to provide new ideas for social marketing.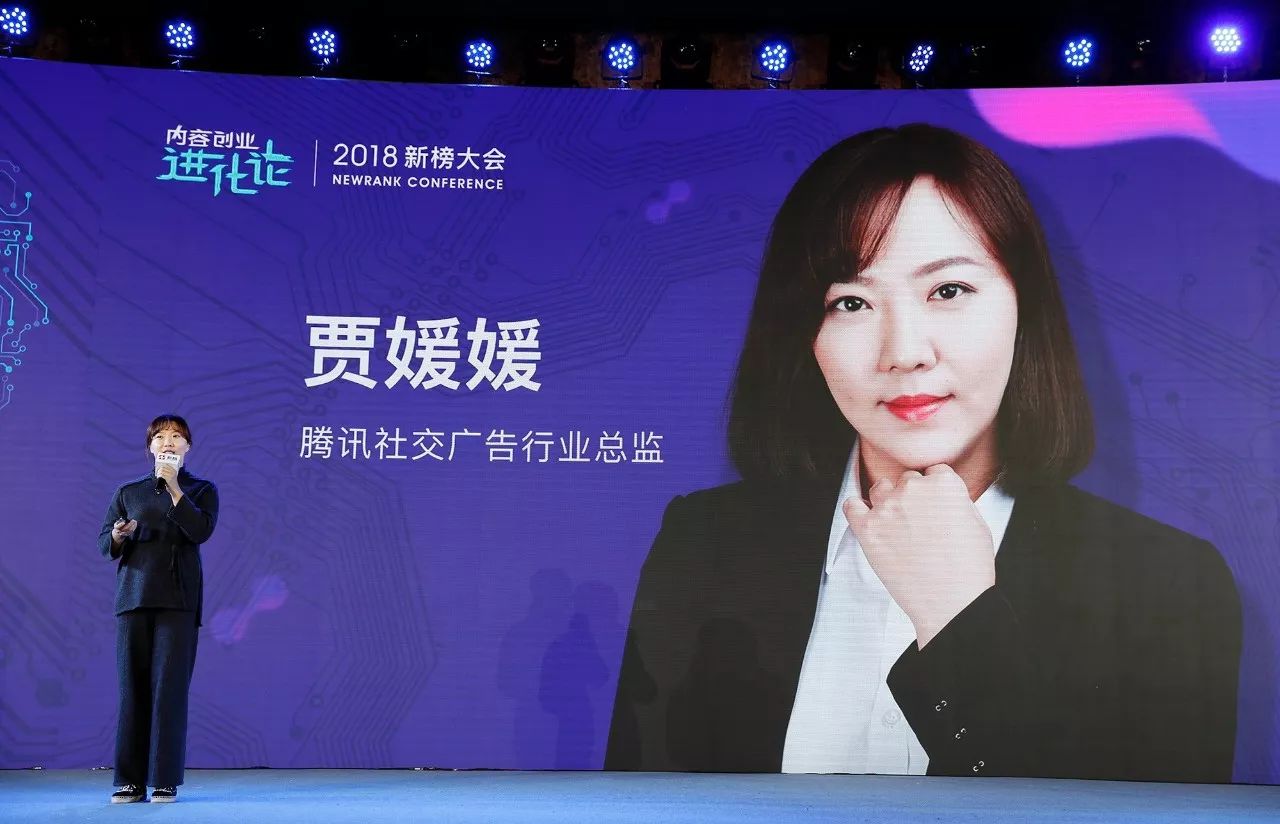 Tencent's social advertising helps promote small programs
In 2017, content entrepreneurship entered a new stage of transformation, on the one hand, content expression forms continue to evolve, on the other hand, commercialization is also from advertising, e-commerce to a wider range of knowledge, intelligent retail evolution. With the mobile Internet traffic dividend period basically over, for the vast number of content entrepreneurs, how to effectively attract users' attention, and eventually turn traffic into a healthy business closed loop becomes the key.
As a result, more and more content entrepreneurs are turning their attention to WeChat's micro-program, a key product under the WeChat ecosystem. Thanks to the "low threshold", "light function" and "rich use of the scene" three characteristics, only one year online small programs have accumulated more than 170 million daily active users, and covers a variety of fields including tools, content, e-commerce, catering, travel, relying on the small program "lightweight, strong interaction" function, content entrepreneurs can give full play to their creative strength, get better attention, and bring the best experience for users.
More important for content entrepreneurs is that, after a year of continuous development, the combination of "small programs and WeChat public number" has formed a perfect traffic closed loop: entrepreneurs can not only get traffic through various forms of Tencent social advertising products, at the same time, the public number bottom advertising has also fully supported small program landing pages, can effectively help content entrepreneurs improve their ability to user growth and traffic conversion.
"Technology and Data" helps entrepreneurs accelerate their growth
Promotion and commercialization are two of the most central parts of many entrepreneurs' growth. In response to these two needs, Jia said, Tencent social advertising can rely on Tencent's scenes and resources, using its strong data and product capabilities, to meet the different needs of entrepreneurs in the draining, promotion, powdering, cashing and other aspects.
First, the social relationship chain forms a better promotion and pull new.At the beginning of the venture, how to quickly powder and attract users' attention is one of the problems that entrepreneurs must face. Tencent's social advertising public number powdering function, can help to achieve effective and accurate pull new. Entrepreneurs can be through the circle of friends advertising, public number bottom advertising, mutual selection of advertising and other forms, based on WeChat public platform account system, to original content, display ads, native advertising and other ways to promote, relying on a large amount of social data to obtain accurate images of user groups, to achieve better promotion and pull new effects.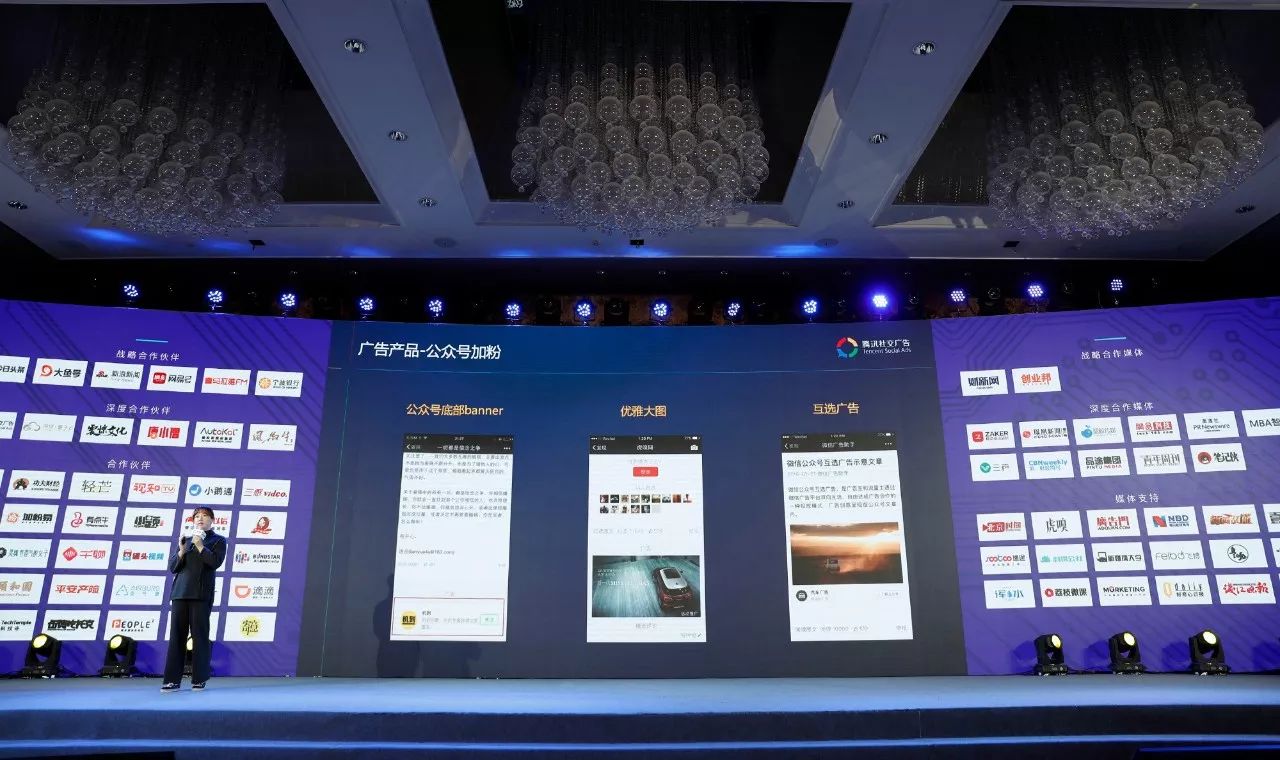 Second, open the marketing closed loop, effectively enhance the effect of transformation.In terms of commercialization, Tencent Social Advertising will join forces with WeChat to provide more support to entrepreneurs. Users can jump directly to the landing page of a designated e-commerce or brand activity program by clicking on a link between images, images, etc. through an ad space located below the body area of the public number article. The access of small program advertising greatly shortens the user's conversion process, and brings a better consumer experience, helps entrepreneurs to open the marketing closed loop, while increasing the user's stickiness, brings high-quality conversion results.
At present, Tencent's social products have reached 90% of the total number of Internet users, Tencent products cover 55% of China's mobile Internet users online time. On the basis of its own huge amount of data, Tencent social advertising has always maintained a de-centralized open attitude, through docking advertisers' first party DMP, so that Tencent social advertising can accurately restore the target user group portrait, to help entrepreneurs find the most suitable potential user groups, to achieve more effective "skills" empowerment.
At the same time, Tencent Social Advertising DMM can also provide a number of exclusive data access, crowd extraction and redirection, insight analysis and delivery functions to enhance the effectiveness of advertising. During the delivery process, through the smart bid new model optimized CPA (oCPA), and optimized CPM (oCPM) real-time estimation of conversion value, dynamic and accurate bidding, entrepreneurs can achieve low-cost, effective access to maximize the effectiveness of the advertising budget.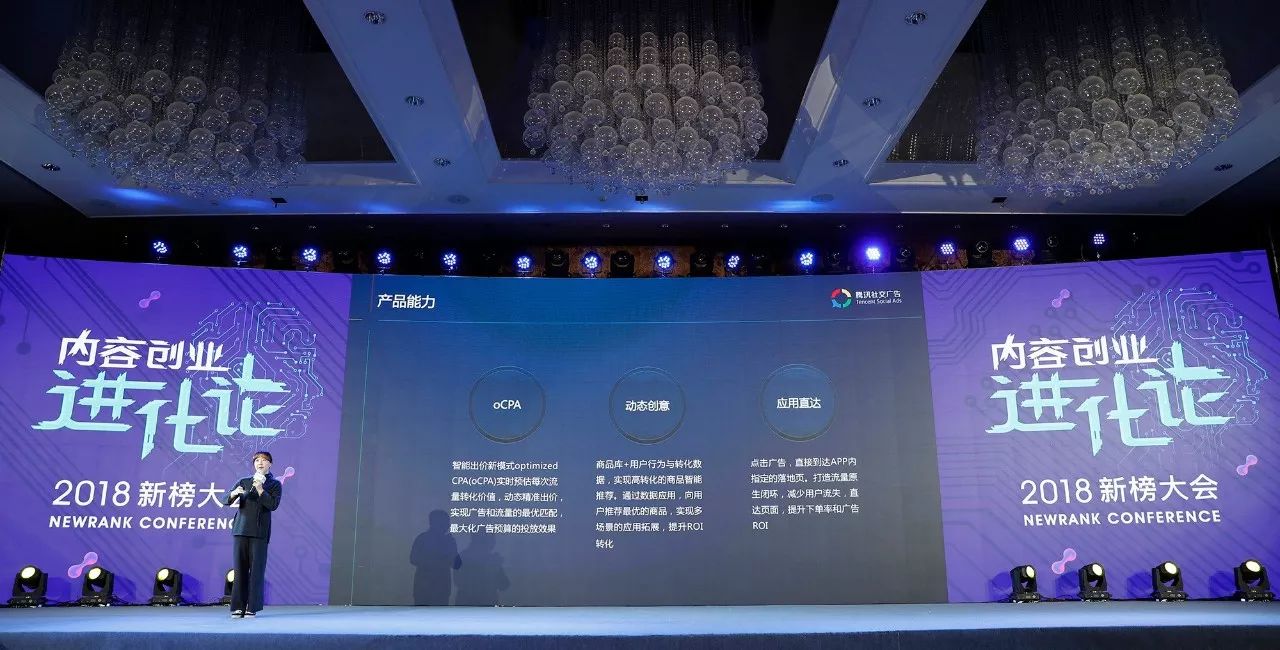 Jia said tencent's strong data and technology capabilities, as well as its rich product capabilities, will continue to help content entrepreneurs achieve better precision promotion, user acquisition and commercialization in the new year, helping them grow rapidly in an increasingly competitive environment.

Welcome to the bottom of the small partner to publish God's comments, communicate with us!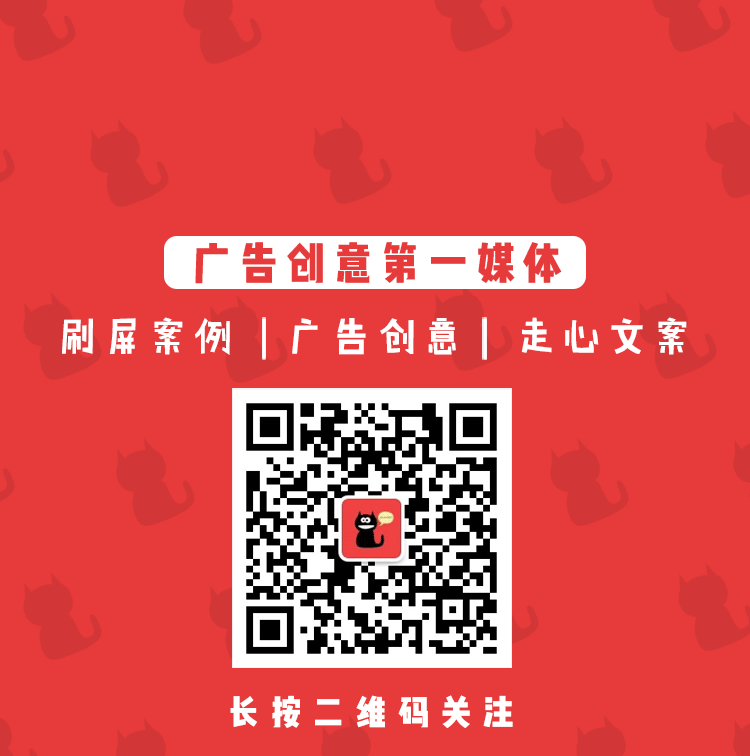 ---