If social advertising is the future, this is the clearest explanation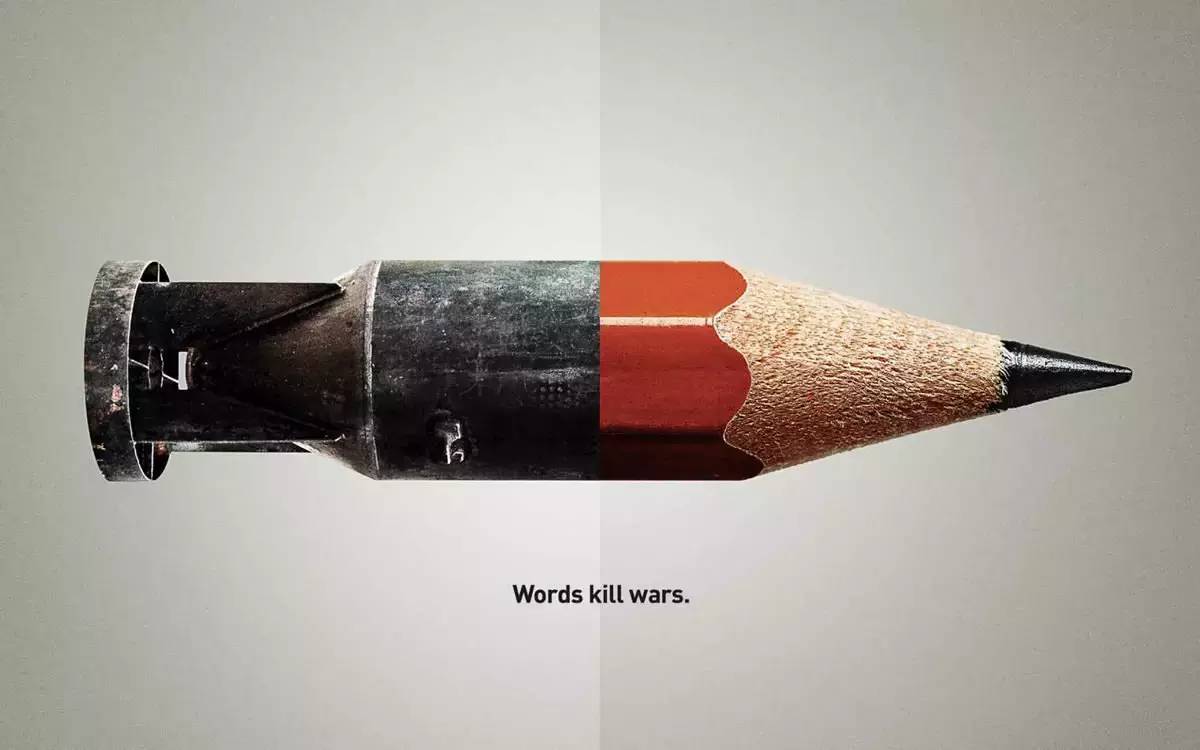 Tencent, which got its first ferry ticket in the mobile Internet world, also seems to want to win the first ticket for a mobile ad. In commercialization, Tencent has quite a lot to do this year:

Earlier this year, Tencent Guangtong launched the DMP platform (Data Management Platform, data management platform), the DMP is to do is to connect information with users, DMP can assume a similar role in the brain, store knowledge, and all kinds of knowledge analysis and interpretation (more can refer to the previous column: Why DMP is the strongest brain in advertising?). ), at that time, guang-dot pass on their own positioning or "effect advertising platform";
In mid-year, Tencent established the Tencent Marketing Institute. Tencent's Marketing Academy invited Philip Kotler, author of Marketing Management and known as the "Father of Modern Marketing", as honorary dean, a move that reflects Tencent's long-term ambitions in marketing, at a time when Tencent Mobile advertising is beginning to emphasize brand value;At the end of the year, Tencent put forward the concept of "socializing is the best connection between marketing and people" at the 2015 Global Partner Conference's "Internet plus Marketing" forum. At this point, Tencent finally raised the banner of social advertising. As a QQ space with 668 million monthly active (monthly active) users and 549 million monthly live WeChat (including the English version), as well as the accumulation of social data over the past decade, Tencent's social advantages began to be highlighted by Tencent.
Social advertising is undoubtedly an important trend in digital advertising in the future. Back in the early 1990s of the Internet, the internet advertising model was Yahoo-based portal advertising, everyone saw the same ads, no difference, the relationship between users and advertising is very passive; Mobile and social is beginning to rise, and social advertising will begin to move towards impressing users.
As one of the early explorers of social advertising, Sina Weibo has accumulated a lot of cases. China Media University's School of Advertising and the National Advertising Research Institute released a "Media Consumption 2014 Chinese University Student Research Report" earlier this year, which focused on the post-90s, after 90 is the most active and typical group of users on social platforms, but also the most representative of future trends of a group of people. In this report, there are several interesting findings about microblogging marketing, which are quoted here from Dr. Chang Ning's explanation:
The survey found that the post-90s college students who were interviewed saw more marketing messages on Weibo from "friend forwarding", accounting for 53.3 percent; The proportion of post-90 college students who actively followed the marketing messages on Weibo reached 49.2%... Respondents were more likely to participate in microblogging campaigns, at 54.6 percent.
Through the comparison of data, it is found that there is a strong correlation between actively following microblogging marketing and participating in micro-blogging marketing activities, that is, people who actively follow micro-blogging marketing messages are more likely to participate in micro-blogging marketing activities. Of those who regularly actively follow weibo marketing messages, 76.1% have participated in microblogging campaigns, while 60.2% of those who occasionally actively follow microblogging marketing messages have participated in related microblogging campaigns.
The behavior of the audience to disseminate the marketing message of microblogging in the circle is positive, and the secondary communication outside the circle is not positive.
The so-called secondary communication here refers to the behavior of spreading the information again when the interviewee sees or receives the marketing information on Weibo, mainly refers to sharing/forwarding.
As mentioned earlier, more than 1/2 of the microblogging marketing messages seen on Weibo came from "friends" and nearly 60% of the respondents "dedicated to sharing" microblogging marketing messages with friends, but their behavior of "sharing and forwarding" microblogging marketing messages on their microblogs was not positive. According to the survey data, when you see the microblogging campaign message on Weibo, the highest proportion of "point-and-view micro-blogging marketing messages, but do not share retweets" was 63%, the proportion of "view and share retweets" was only 13.3%, and the proportion of "ignore and don't look" was 23.7%.
To some extent, these data show that most of the micro-blogging marketing information that college students come into contact with after the 1990s comes from within the "circles" and that they share and disseminate them more often within the "circles", but they are not active in actively disseminating information outside the "circles".
With regard to the form of activity, the survey found that:
From the data comparison of the reasons for the attention and participation, it can be seen that although "rich prizes and attractive rewards" are the most attractive to the post-90s college students to follow the marketing messages on Weibo, it is still their "own interest" and novel forms of activity that can get them involved. This suggests that they emphasize self-awareness and feelings, and that they feel meaningful, valuable, and interested in activities before they participate.
To close, social marketing on Weibo has the following characteristics for post-90s:
From the point of view of the acceptance and dissemination of marketing information, more than half of the people accept the channel as "friends", in the secondary dissemination of the object shared is still "friends";
From the perspective of marketing information analysis, the most moving audience of marketing information to make them feel "interested", "meaningful", "valuable", when they feel such information, they will take the initiative to participate in the communication chain, become a node in secondary communication.
Unfortunately for the last two years, microblogging activity has started to decline, and since Ali's strategic investment in Sina Weibo, Weibo has been under-considered in terms of quality, frequency and accuracy of its advertising to its audience, leading to users' disgust and complaints online.
Perhaps learning the lessons of the poor micro-blogging experience, WeChat is more careful in its advertising and more cautious in its actual implementation. That's right, the prospects for social advertising are broad enough, with The Analytics predicting that the social advertising market will reach $19.8 billion this year and $24.2 billion by the end of 2016. The report doesn't mention the size of China's social advertising market, but it's clear there won't be a smaller future. Tencent, which owns China's largest social network, clearly needs to be patient enough to work hard.
In social advertising, Facebook is one of the most radical and productive explorers. Business Value described how Facebook designed its ads in a report:
Google's influence is unmatched by the ability of traffic to make blood on advertising. When it's accurate, it's hard to predict how hard it is to predict a higher conversion rate than the user's own active search. One of the things Zuckerberg has repeatedly stressed internally is advertising influence, according to Facebook insiders. Facebook is a company that focuses on the user experience, focusing more on the similarity of ads to real friend messages to make ads a subtle influence, and perhaps users won't be aware of an ad discovery, but can remember the brand when they really want to use it.




In other words, Facebook is now more focused on long-term brand impact, which is what Broadcom and WeChat are trying to do today, emphasizing not just conversion rates but brand effects. That's why Facebook's streaming ads were well-liked by users, while Sina Weibo was widely ridiculed for following suit. Behind the different goals are two completely different strategic thinking and techniques.




Effective advertising platforms such as Weibo can pinpoint people through social accounts and track people's information to push the ads you need, while what Facebook is doing is by analyzing social data sources, recommending things similar to what you're interested in, generating streams that might affect you, and making ads more like information. If you like media patterns, one is making an impact, the other is making click-through rates.
As you can see, the main point of social advertising is "social account". Accurate user portraits, in addition to user profiles and user behavior, come from the interaction and match between users and users - who gives whom how many likes, how many comments, how many comments are shared, what restaurants are in the popular review collection - only with this social data can a user be defined more precisely "who", "like what", "often where to be found" ... When defining these attributes for users, it's hard for ads to be inaccurate and unmoved. And as mentioned in the previous Media Consumption 2014 China University Student Research Report, audiences are more likely to receive marketing messages from friends and are more willing to forward marketing messages to their friends. As long as the user portrait studies who the audience is and what kind of information the audience will be moved by, then want to let the marketing message spread, it will not be so difficult.
The first theoretical criticism of advertising was that the Frankfurt academic Theodore Adorno once criticised it, "There are the same ads everywhere, there are mechanical promotions of the same cultural and industrial products everywhere, and there are a number of one-way consumers." In the social age, even if you brush the same circle of friends, someone sees a BMW, and someone sees Coca-Cola.
---