Tencent Social Advertising Luo Zheng: Build a new social advertising ecosystem with data and technology

On November 8, 2017 Tencent Global Partner Conference was opened in Chengdu. Thousands of industry elites gather to enjoy the annual science and technology feast. Luo Zheng, General Manager of Tencent Social Advertising, attended the "Creative Marketing" forum and delivered the opening speech of "Building a New Ecology of Social Advertising with Data and Technology".
"Tencent's social advertising has always been adhering to the concept of openness and win-win situation, and hopes to create a win-win business ecology by sharing its outstanding skills and capabilities, enabling advertisers, traffic owners and other partners to ultimately create a win-win business ecology," Luo said in a speech.
▼Luo Zheng, General Manager of Tencent Social Advertising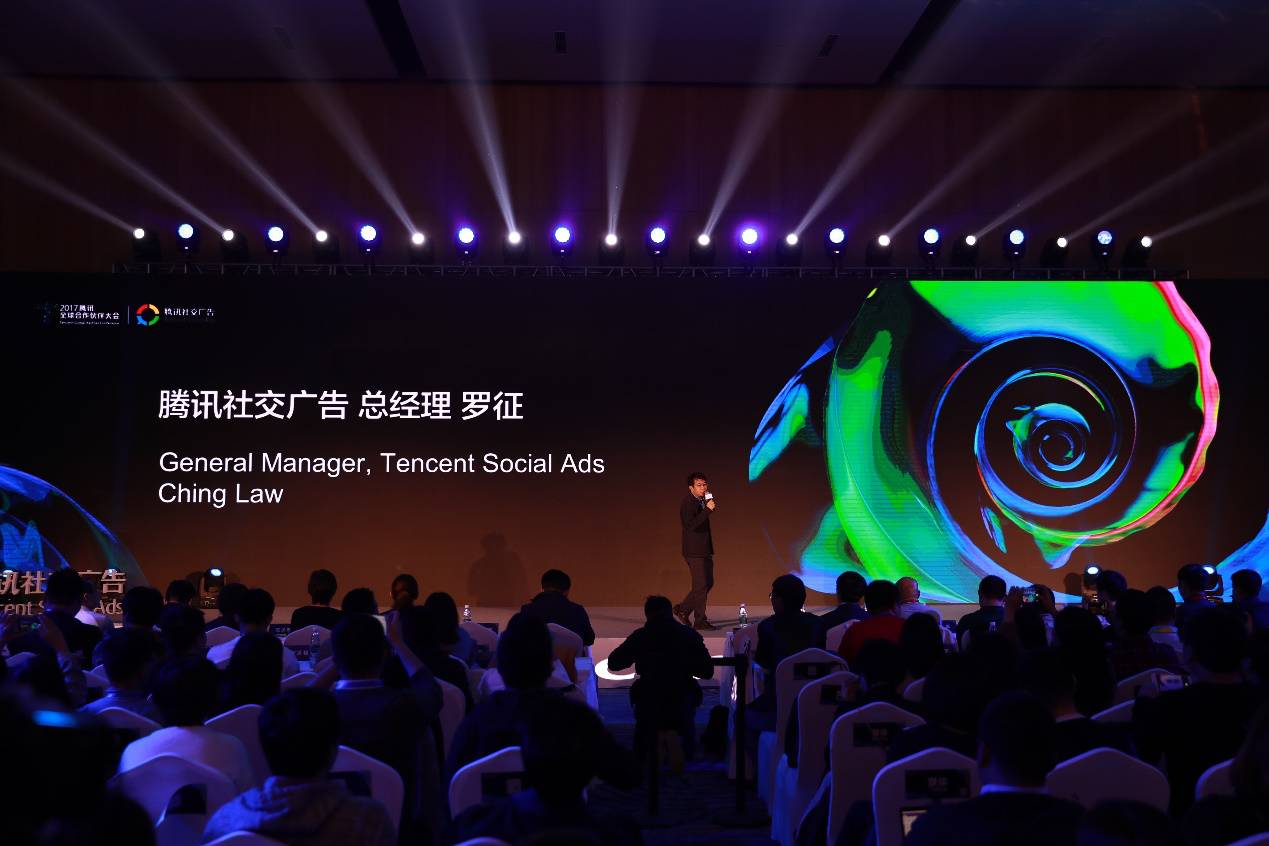 Restore the user with data

From the user data point of view, Tencent currently averages 16 billion high-quality traffic per day, accounting for 90% of the total social users share, relying on Tencent social system, Tencent social advertising covers 1 billion users 7x24 hours, built browsing, entertainment, social, reading and other rich and diverse mobile scenes, based on a unique social account system, breaking the data island, connecting the entire chain of data including Tencent, advertisers, vertical platforms.
Based on Tencent's multi-dimensional, cross-terminal data base and a diverse, sophisticated labeling system, Tencent's social advertising helps advertisers restore users with data - how they see the world, understand the world and the future, Luo said. Tencent social advertising can not only from the basic dimensions of life attributes, psychological state, interest behavior and other in-depth understanding of the audience, accurately capture the user's wishes and needs, to achieve accurate delivery, but also according to the advertising needs of the industry, understand the user and vertical industry-related characteristics and behavior, so as to target the user base.
Luo Zheng also said that crowd behavior occurred in many scenes, based on WeChat, QQ two national account system and other data sources, Tencent social advertising will integrate their own data, vertical platform data, advertisers first-party data and third-party partner data, through the source of data, connect ecological partners, to achieve open and win-win situation.

Marketing with technological change

IDEA-Creative Lab, Creative Technology, Marketing API and Tencent Advertising Alliance, Tencent's intelligent marketing service system based on data technology capabilities, from creativity, production, delivery to social realization to form a complete marketing link, reduce the threshold of social marketing, so that material production more efficient, more controlled delivery costs, advertising results are more impressive.
▼Luo Zheng shares technology innovation marketing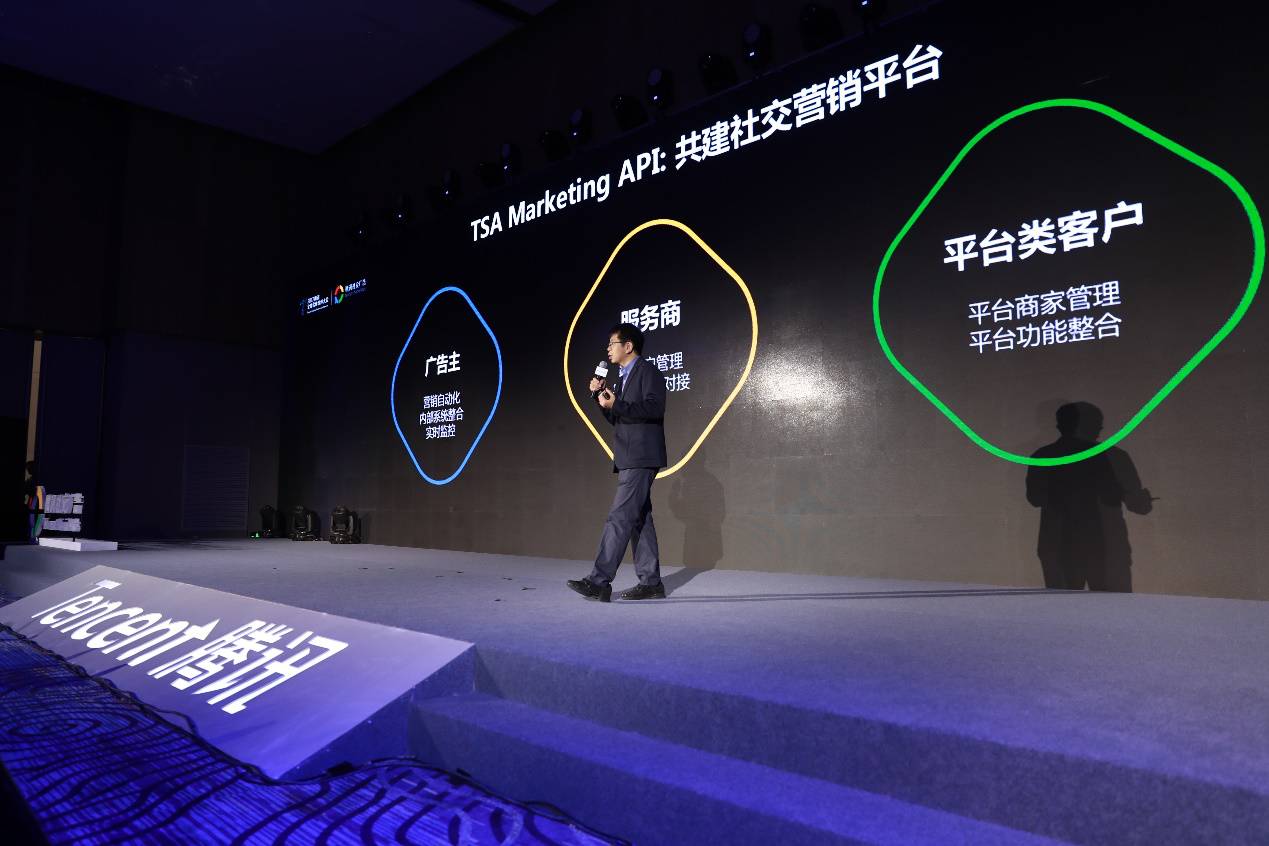 1
IDEA and Creative Labs empower social creativity
In June 2017, Tencent Social Advertising established the IDEA-Creative Lab, which connects technical capabilities with the creative incubation process, from extracting insights, generating ideas, executing ideas to evaluating ideas, providing support from technology and services to enhance creative processes and results to impress users with more effective and high-quality ideas.
2
Dynamic product ads provide efficiency for ad serving
Luo Zheng said he has been thinking about how to achieve high-conversion product recommendations in a smarter way. To this end, Tencent social advertising launched dynamic commodity advertising, based on a large number of goods, user behavior and conversion data, to achieve efficient delivery, to meet the transformation, laxin and other diverse advertising demands.
3
The Marketing API builds a social marketing platform
As a functional interface service, Marketing API meets the social marketing needs of different types of advertisers with an open attitude, providing multiple stereoscopic services including advertising, data insight, user data access, crowd management, account service, etc., and will also open up modeling functions, oCPA, dynamic commodity advertising and other capabilities.
4
Tencent Advertising Alliance has built a social realization platform
Luo Zheng admits the depth of the whole chain of flow realization. Since its establishment and development in 2013, Tencent Advertising Alliance has grown into an aggregate of 100,000 plus mobile applications, covering 800 million users of important marketing positions and social realization platforms, realizing cross-domain links in social communications, entertainment information, utilities and other full-scene, relying on rich advertiser resources, Tencent big data capabilities and highly available product forms, to build an efficient way of data realization, the future will be more cashing capacity exported to partners.

▼ Tencent Advertising Alliance precipitates commercial solutions to create an open and win-win ecosystem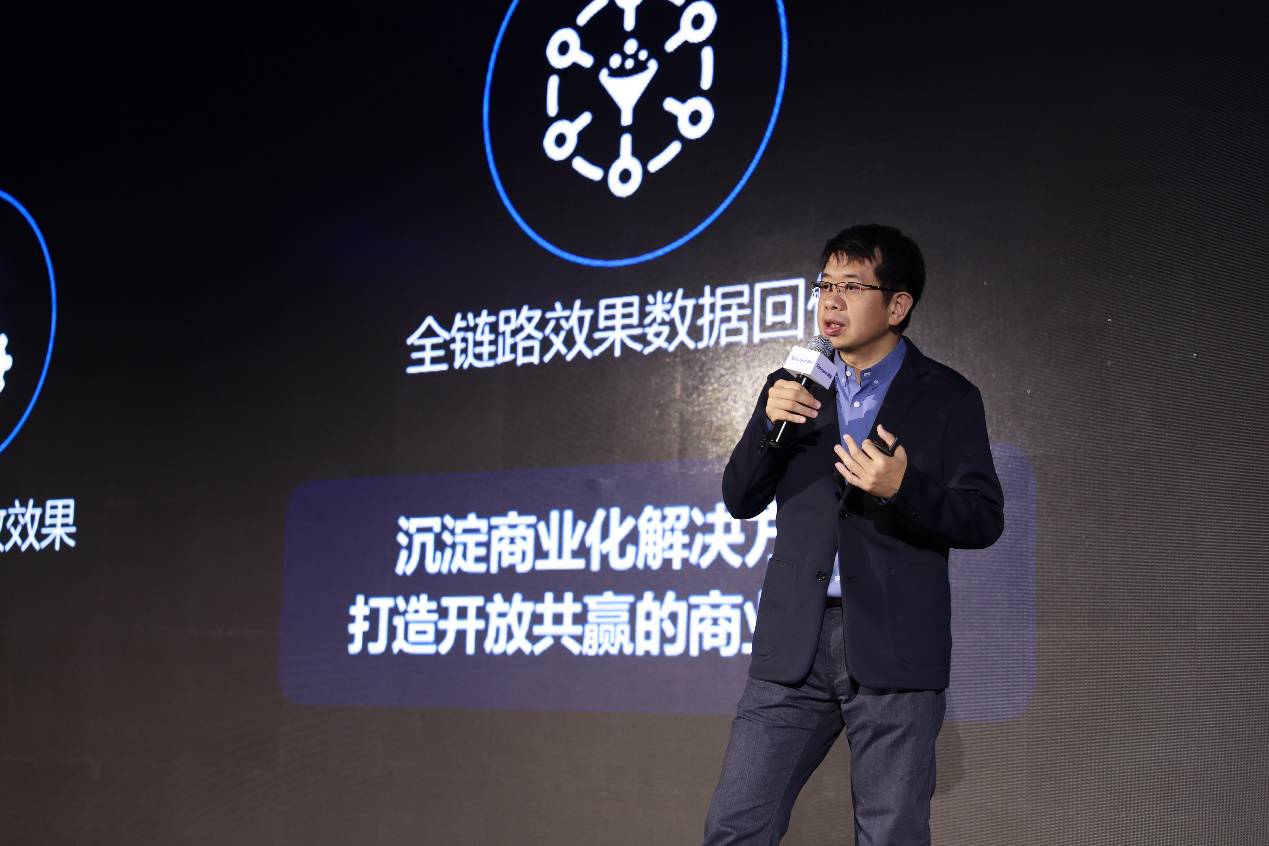 Luo Zheng said that Tencent's social advertising and traffic owners, developers of cooperation is a joint ecological process. Through data and technical capabilities, Tencent's social advertising has expanded the boundaries of marketing ecology, with advantages in intelligent and automated marketing, and will continue to promote cooperation with ecological partners in the future.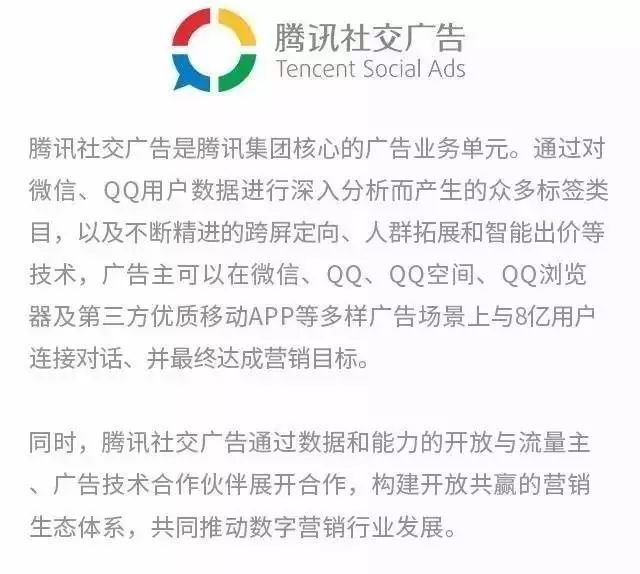 ---