Tencent Luna: Interpreting the "Three Elements" of Maintaining the Core Competitiveness of Digital Advertising
With the rapid development of science and technology, how can digital advertising maintain its strong vitality? Ms. Yan Na, Vice President and General Manager of Tencent's Internet Media Business Group, shared her latest concept of digital advertising with industry leaders at the 14th China Advertising Forum: Marketers need to pay attention to people, business, and social three core, namely, pay attention to people's feelings, focus on how to create business value for customers, and create humane care, social temperature marketing.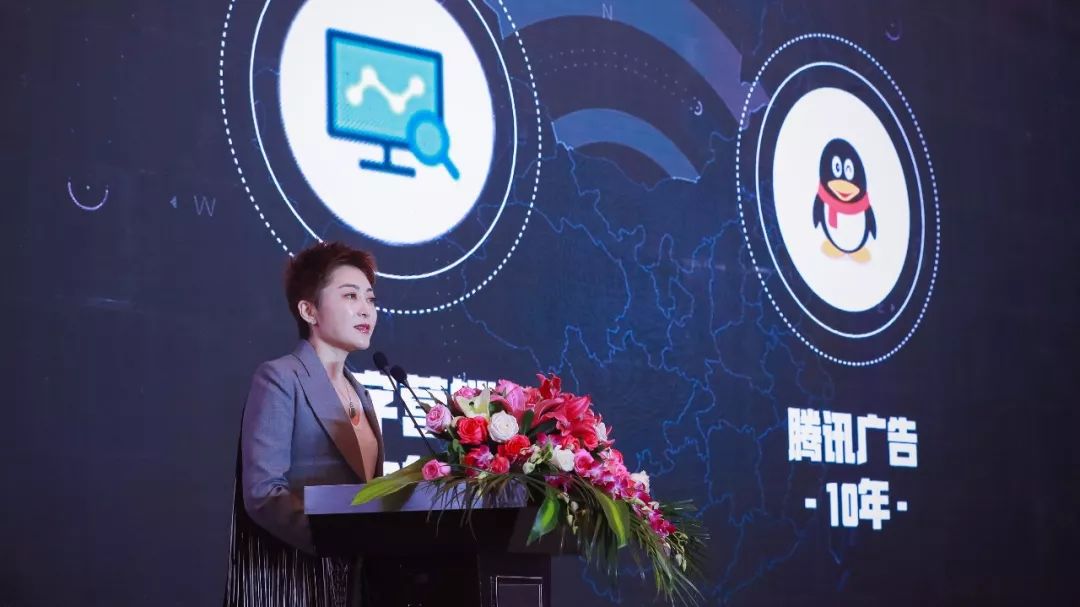 Yan Na, Vice President and General Manager of Sales, Tencent Internet Media Group
New content marketing, respect for the culture of the circle
Pay attention to people's feelings, with interests, hobbies as the link between the circle culture is of great commercial value. Market research shows that secondary, aid, electric sound and other young people gathered in the ring layer has tens of millions of core users, hundreds of millions of pan-users, and constantly growing. At the same time, the circle layer also shows a trend beyond itself, affecting and spreading to the mainstream culture. More sub-circles are subdivided from the macrosphere, which can achieve greater influence through "social sharing" while driving the fan economy.
Yan Na to Tencent video idol development program "Son of Tomorrow" as an example: the program advocates the positive energy performance of idolatry on the circle. Through different personalities, backgrounds, sub-yuan "people" positive attitude to face the challenge as the purpose. Wang Laoji and "Son of Tomorrow" to carry out in-depth cooperation, respect for consumers of different layers, idol worship. 300 million Wang Laoji "Son of Tomorrow" custom cans, open bottles and sweep code, you can vote for your favorite idol. Cooperation through "one bottle, one yard" to obtain product sales information, directly prove that digital advertising on product sales to bring a significant increase in the role. 
New consumption closed loop: based on the effectiveness of smart retail
Along with the marketing field of IP commercial realization of the continuous attempts, IP in the terminal retail has shown a strong "guest capacity", effectively stimulate the integration of content and channels. Through the channel authorization model, Tencent further activates a variety of IP conversion methods, and promotes a positive cycle of consumer closure.
Popular IP "Full-time Master" teamed up with McDonald's to ignite a fan frenzy. McDonald's "Full-time Master" theme store style and animation drama to maintain a high degree of consistent, in-store IP custom limited edition McIlroy card sales doubled in the first week, fans queued for 2 hours only for in-store consumption and take photos. IP is not only an entry point for traffic, but also a new "engine" for the retail industry. IP can drive sales directly through e-commerce conversion, social transformation, retail conversion, and more, says Nina.
New social experience: warm social resonance
In the environment of social detonation and communication, social topics can arouse emotional resonance, stimulate a wider range of social discussions, and trigger the audience to spread independently. This is also the embodiment of the social value of advertising marketing, in the brand "set up" and consumer sentiment link, but also to the community to pass positive energy.
Tencent's partnership with Bestweiser, "Please Be My Insider", is a success story for creating new social experiences through emotional topics. During the Spring Festival, the traditional festival of family reunion, Tencent precisely taps into the emotional appeal of young people "wanting to be understood", and joins forces with Berwick to discuss the topic of blocking parents from the circle of young people's friends with the help of social advertisements, news events and in-depth interviews, calling on young people to open their circles of friends and promote understanding between their children and their parents. Third-party data show that through this partnership, The brand and reputation of Berwick has increased significantly.
"The digital marketing industry, with such vitality, should not grow brutally, and values and responsibilities are very important, " she says. We hope to yang, respect people, business, society, through the media platform to help brands create value, do the spirit of human marketing.
Through Tencent Ecod data, to provide the brand with accurate insight and tracking, to achieve data common. With social traffic and IP traffic empowerment marketing, with consumers to establish a deep resonance, to achieve panoramic resonance. Build a consumer closed loop, covering the full path of consumer experience, build a win-win marketing system for the whole chain, for the brand full empowerment. 
Click belowKeywords. Read more great articles

---