Run Facebook ads, a month is not single.
Don't know what to write, daily week more.

1, the website running speed.
Recently, shopify in the theme here can see the speed of their own website, when I saw this thing, startled, so slow can do?
Ask the company's tech buddy, said it doesn't matter, because this speed is the speed of loading all the content of the site, especially because many landing pages have some motion pictures or something. But customers usually come in and just look at that product page, so it doesn't affect them.

2, Facebook advertising quota issues.

Chinese mainland's advertising account is generally just down to 450 (that is, you spend up to 450 knives a day on this account), insist on spending 450 1-2 weeks or so, almost can be de-limit to 1500. Insist on spending 1500 a day, almost the back can reach the limit of 5000.
Of course, this is the general situation, and in some cases, we do not spend much money, we will solve the limit, or spend enough 450 a day, he is not able to solve the limit.
Of course, recently found a very interesting thing, the original 5000 behind is not unlimited, it may be 50W.


3, the measurement budget problem.

1) Newcomers into the company, 30 knives a day, and then a month passed, dead can not live alone.
2) 1 product to 10 knife budget, out of 1-2 single, is there the potential for explosives?
3) Test yoga service, customer unit price 19-45 knives. 2 and a half days burned 50 knives, out of a single, there are some car to start checkout. The back spent a total of 188.24 knives, out of 5 orders, I feel the data is not very good, need to test other diagrams?
4) Just did 1 month, a total of 2 out of 2 orders.
These examples are seen in discussion groups, article review offices and private messages. I remember my first article writing about amplification.   Facebook ads, how do you expand after a pop?
At that time, feel that with a small budget of 10 knives, out of 1-2 single, and add what to buy quite a lot, to prove that this product is stable. Now, everyone can feel that at first with a small budget to test, and then with very little money to slowly add this method is not going to work.
First of all, within a month of not living alone, this situation is certainly not normal, I speculate that there is the following possibilities:

1) Unable to control the situation, such as account problems, BM problems, technical bugs, these basic equipment where there is a problem.
2) Budget constraints are too strict, for example, some people in the company, every day to say a product only 30 knives, a day may only spend dozens of knives to test.

If we start by testing a product to 50 knives, then put 5 groups, different audiences. Then test 5-10 products a day, and you can choose to go with the hot products on the market, you see you can't pay the bill.
3) I didn't do it seriously.
Now the situation is that the beginning of a dozen knives have a good effect of the product, less and less, or the overall fb advertising market more and more competitive. Then spend more money in the early stage to test, burn some money, no effect on withdrawal, the effect will continue to optimize.
Even the early stage is a loss of money state, such as out of hundreds of orders, but carelessly did not control the cost of a single effectiveness, on the loss of money. In the words of the group friends, "It's easy to pay the bill, as long as the money burns enough, but how to do it is difficult"

Even in particularly good circumstances, today is a very good single time, like the following, tomorrow turn the face of this product may die. So out of a few orders is not necessarily a burst, to see if you can run up.


4, save the home page score.
I've written an article before,During an outbreak, perhaps this can save your home page rating.。 After the experiment, everyone's home page intermittently have come back, some did not come back, or even came back, the delivery effect has become worse.
That's it.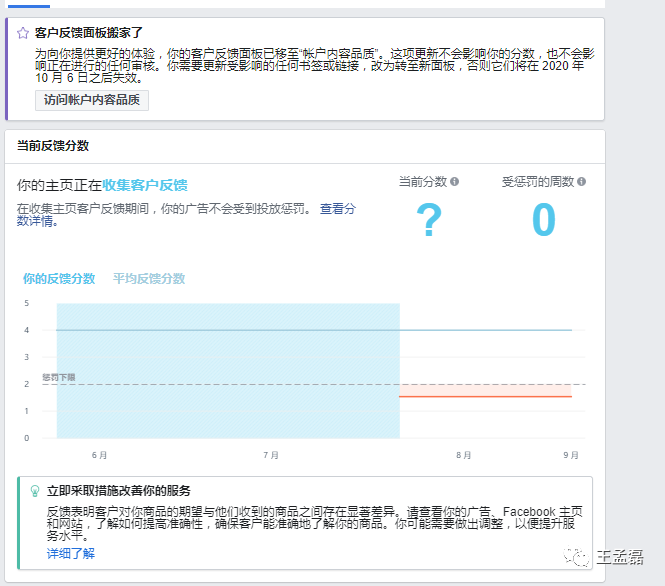 But coming back doesn't have to be good, like this.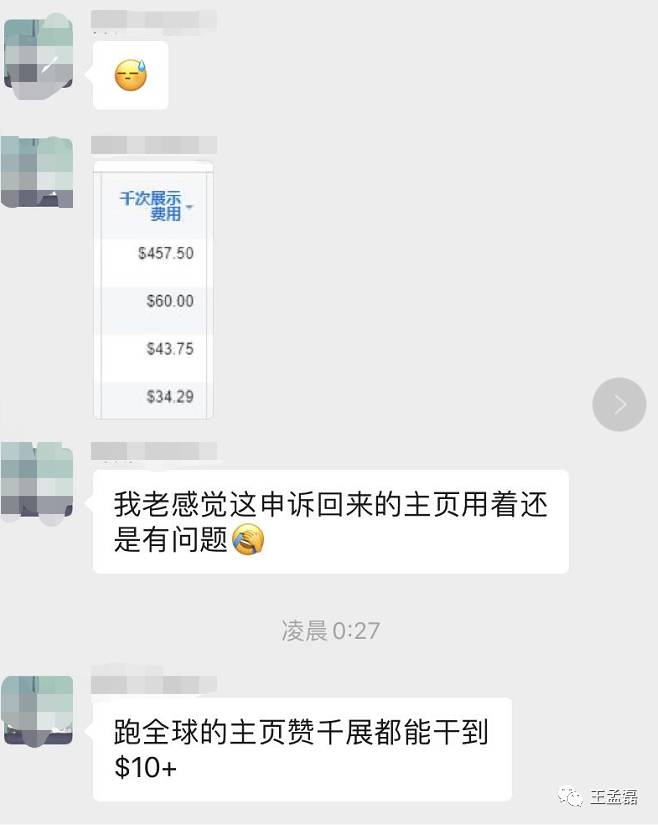 I see a method in the comments section of the article, this is very good: go to the home page to modify the shipping time, the shipping time is extended, changed to 4-7 weeks.
5, account limit zero and other issues.


I believe you will always see this situation, whether you cast a problem, or mistaken injury, this situation or can save the drop. Be sure to go to your ad agency and file a complaint.

That's what this week is all about.
---