More aggressive Chinese mobile phones than Huawei! Hanging Apple Samsung, Africa's king, is unknown in China
The following article comes from the northern country melon The author melon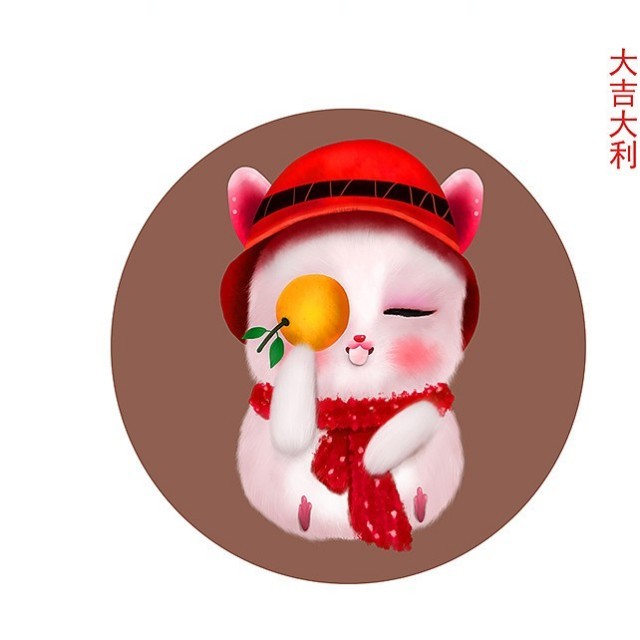 Small melons in the north
Northern country melon, hair top!
Press and hold the QR code on the right to pay attention
I'm a melon.


When you think of Africa, what comes to mind first?

Is it a baobab tree forest under the stars?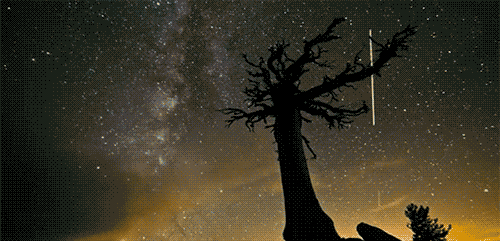 Is it a primitive tribe?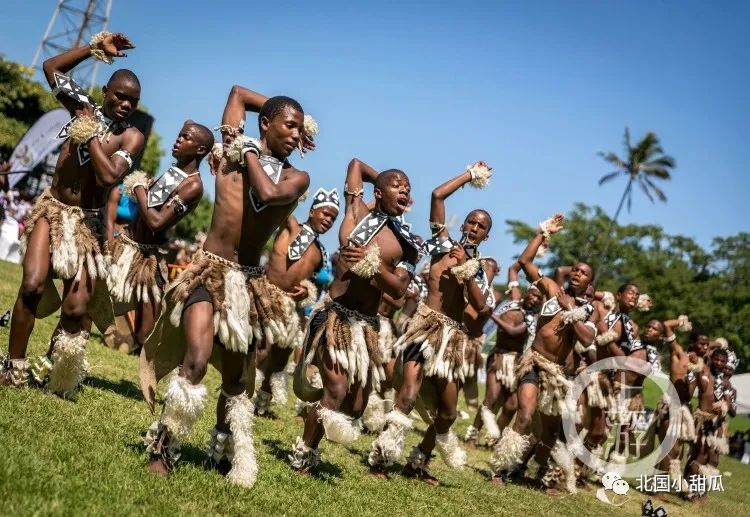 African traditional Ruzu dance
Over the years, countless Chinese dreaming of this ancient continent,

From tourist cities to primitive tribes,

In Africa today, "Made in China" is everywhere.

But reallyKing of AfricaThere's only one,

It's called .Voice cell phone"。

This low-key Chinese company is bigger than Huawei.

In 2019, for example, Huawei sold about 240 million handsets, of which 142 million were purchased by the Chinese market, accounting for more than 59%.

And the voice, sold in 2019About 137 million mobile phones,100%All sold overseas.
So far, its name is probably unheard of in most countries. Yes, although the company is headquartered in China, but the products are not sold in China at all, specializing in overseas markets.

But in Africa, it's the absolute "king," logo grows like this.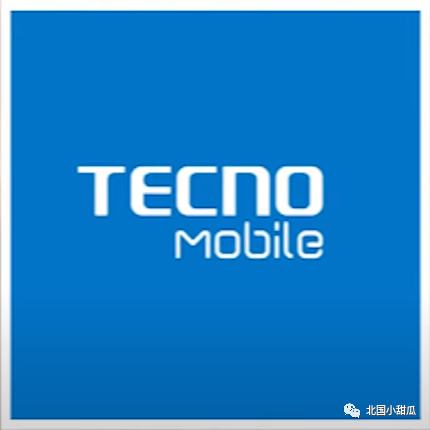 In the distant "Black Africa" grinding for 10 years,

Chinese voice, did AfricaFirst.World.Fourth.。

01

China's BP machine salesman, Africa called the emperor
If you're "before 90", you must have heard of "wave-guided phones."
That sentence of the year"Wave-guided cell phones, fighters in mobile phones", and then through the then days of "Li Wei" endorsement, rang through China's great river north and south.
That year's "wave guide" by doing pager to start, and then enter the mobile phone market, has killed Nokia, Motorola and Ericsson and other big names, ranking China's mobile phone sales champion for 6 consecutive years.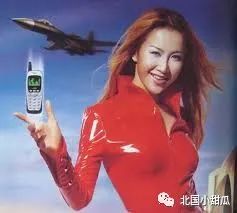 In wave guide, there was a college student pager (BB machine) salesman,
He graduated from Nanchang Airlines University in 1996 and entered the wave guide work, because of the serious work, outstanding performance, all the way from pager clerk to wave guide then the chief representative of North China,Wave guide sales company's executive vice president, in charge of overseas business.
However, just as the wave guides like the sun and the sky,
But he suddenly offered to resign.
He calledYu Zhaojiang。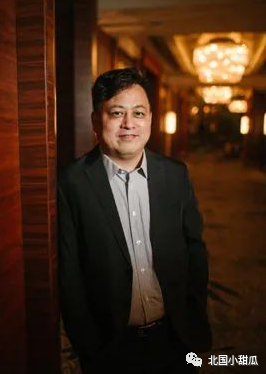 Yu Zhaojiang
In the past, Zhai Zhaojiang, who is in charge of overseas business in Bo, has traveled to more than 90 countries and has been keenly aware of business opportunities:Africa.。

The far-flung continent, home to a billion people, was home to big overseas phones such as Samsung and Nokia, and the high prices were unaffordable for poor Africans.

About 2005, the continent's mobile phone penetration rate was only 6 per cent.

Yu Zhaojiang judgment: In this almost blank continent, low- and middle-end price mobile phones, space is huge!

Unfortunately, his "Africa strategy" has not been taken seriously by wave guides.

So, diving for many years, Yu Zhaojiang, decidedSelf-reliance portal。

In 2006, he founded the "voice mobile phone" brand in Shenzhen, directly targeting: "Progress."Black Africa!"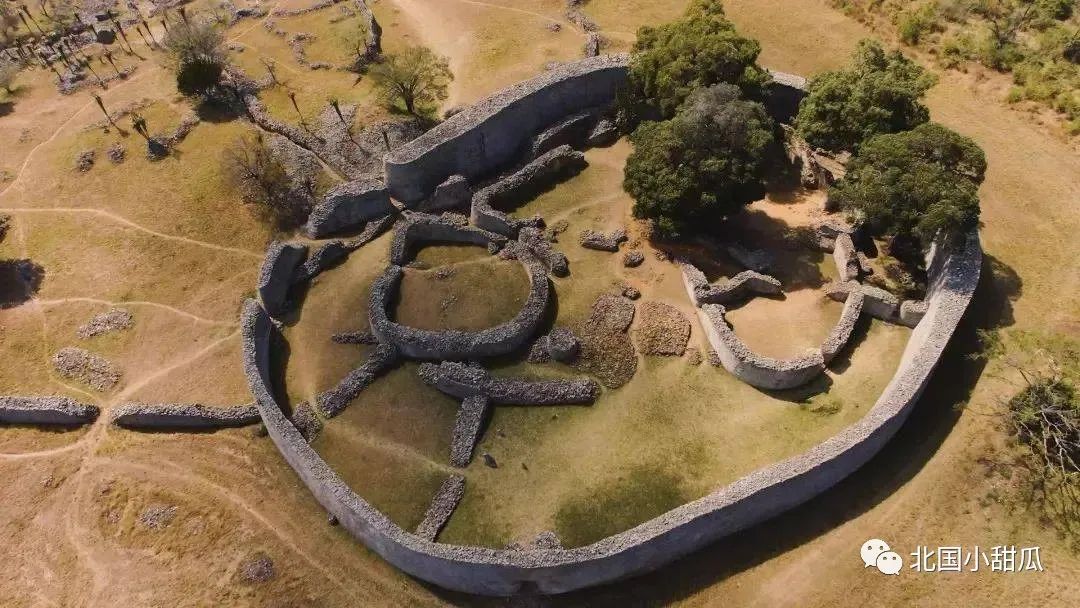 Great zimbabwe ruins
Africa can be divided into three worlds:

The European world, represented by South Africa,

The Arab world north of the Sahara,

Sub-Saharan Africa, truly poor and backward black Africa.

In black Africa, countries like Uganda and Nigeria have large populations, and mobile phone penetration is as low as you can imagine today.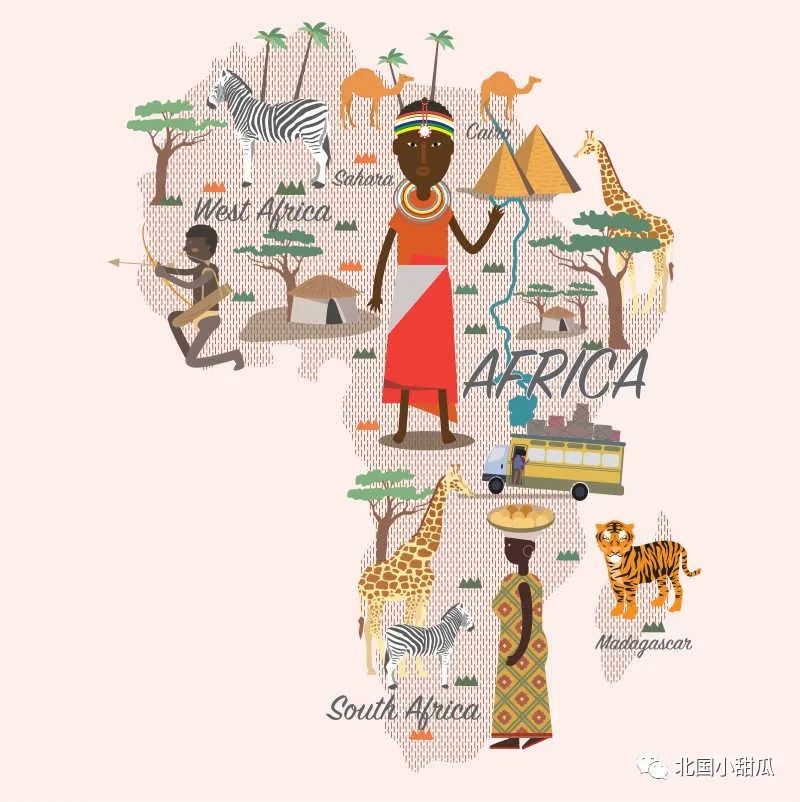 Africa.

Around 2006, mobile phones from Europe, America and around the world were fighting in Africa.

But merchants are just selling mobile phones to Africa to make quick money.

But no one in Africa to build channels, set up their own brand,
At this time, Yu Zhaojiang with the teamHere it comes.。

Avoid the developed regions of Africa that were then moved by Nokia and Samsung,

They went straight into black Africa, where no one dared to go,

The countryside surrounds the cityThis road, hard but wise.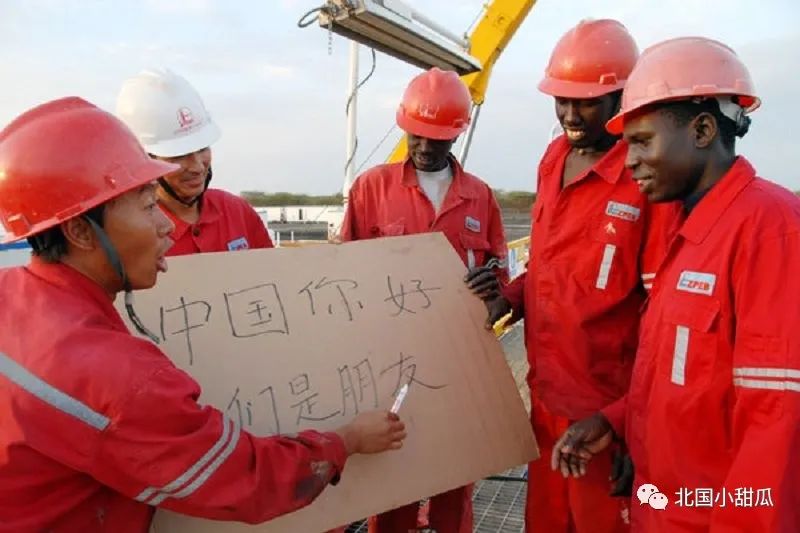 The picture is from the network

When the world is busy sprinting to make quick money,
This Chinese team chose the toughest marathon.
02

5 doses of the drug,The countryside surrounds the city
The beginning of reclamation is always hard,

In August 2006, the first mobile phone was launched, although the price is low, but the sales situation is not ideal.

To kill a heavy siege, you need to have your own characteristics.
After market research, Zhai Zhaojiang found that the signal in Africa is very poor, and the cost of calls between different operators is very high, in order to stay online, Africans need to constantly change SIM cards when making phone calls.

Data show that there are more than 500 million SIM cards in Africa, most of which have at least 2.39 SIM cards.

A lot of cards, but no money to buy more mobile phones, very troublesome.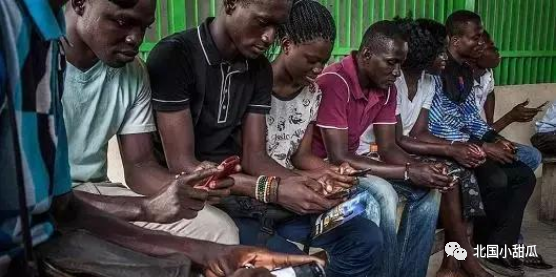 In the face of the demands of the African brothers,

In November 2017, Chuanyin launched its first mobile phone brandTecno: Main push model t201, mainDouble card double stay。

The phone solved the people's needs at that time and was a success.

A month later, another brand of sounditelalso came out in Africa,
It's a medicine for the disease.

First dose of mammoth:3 cards 3 wait, 4 cards 4 wait"Monster model"。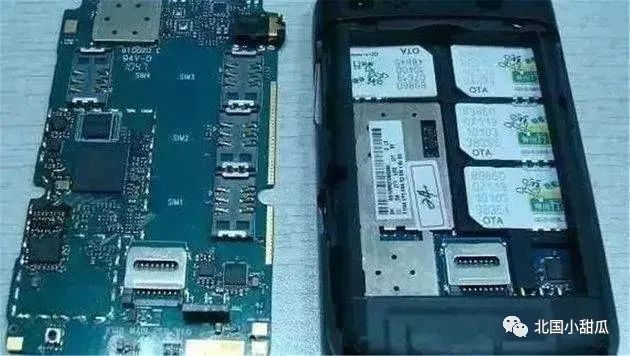 4 card 4 waiting for the phone
Relying on Huaqiang North's technology, the voice sounded the first gun.

Second dose of mammoth:Work hard to paint the wall.

"From Nairobi's airport road to Kampala's slums, from Kisii, a small border town in Kenya, to Rubevu, Rwanda's tourist city,

Where there is a wall, there is a wall advertisement for sound transmission. "

Melons take you to see what a real spread is.

All the buildings, all painted full.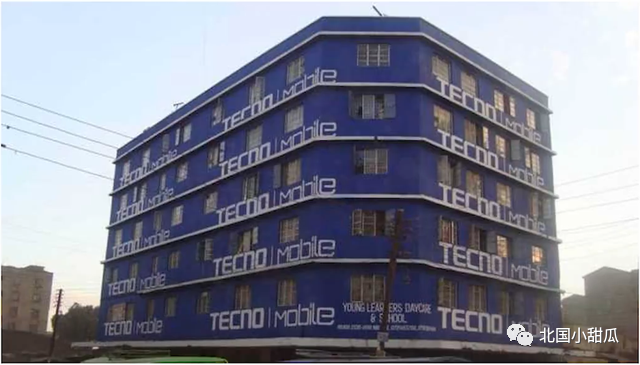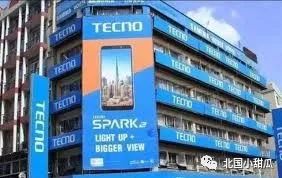 Countless billboards, no dead end paved streets.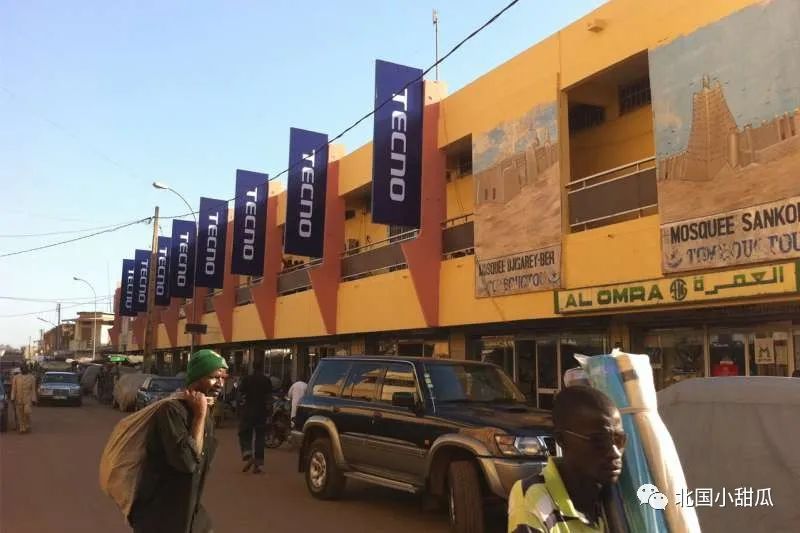 Even the slum board rooms, without access to the internet, are all covered.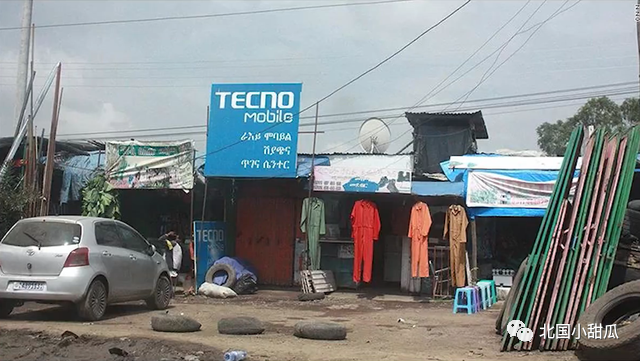 Maybe you can't afford a cell phone today,

But tomorrow's you, is still our potential customer.

Therefore, our sign must be erected stubbornly in your hut.

online, covering every television station in Africa.
Offline, go to the market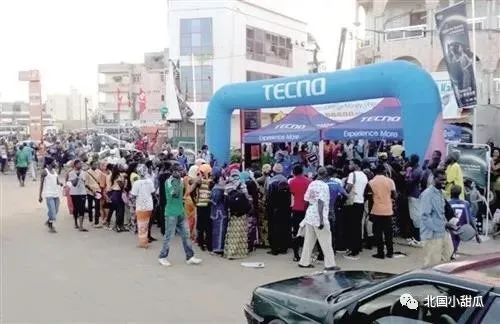 Into the mountains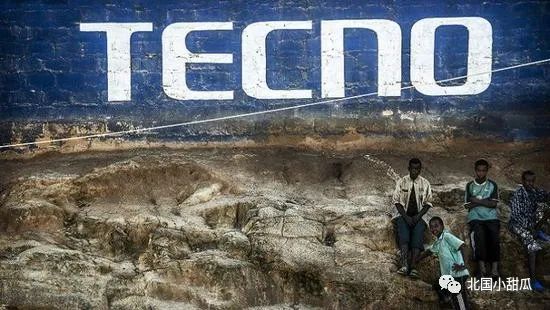 Go to the street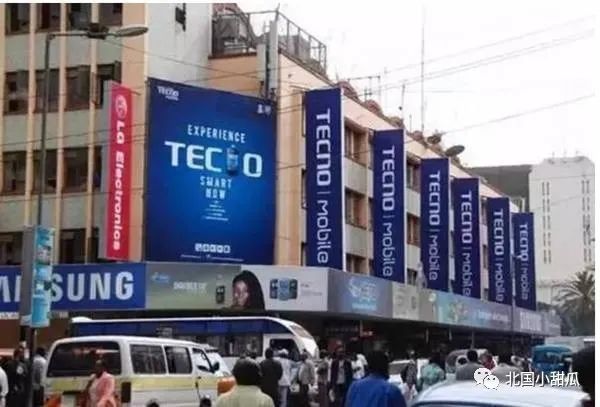 It's not just the blue posters of its brand, tecno,

Another brand of itel's red poster, also full of screens.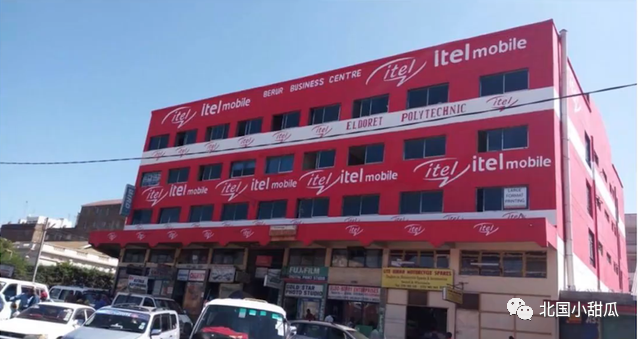 To help local wall-brushing advertising companies in Africa be more efficient,
The voice-over staff personally helped them buy various tools from Taobao, do technical training hand-in-hand, and teach them how to make posters.
Advertising, was preached to the extreme.


The third dose of the drug:There is no dead end to opening a shop。

Markets in Africa are highly fragmented and sales channels are particularly important.
To do sales, not only deep, but alsoDeep.Come onTip.。

Yu Zhaojiang personally took the team to the deepest part of Africa's slums,

Many places are uninhabitable.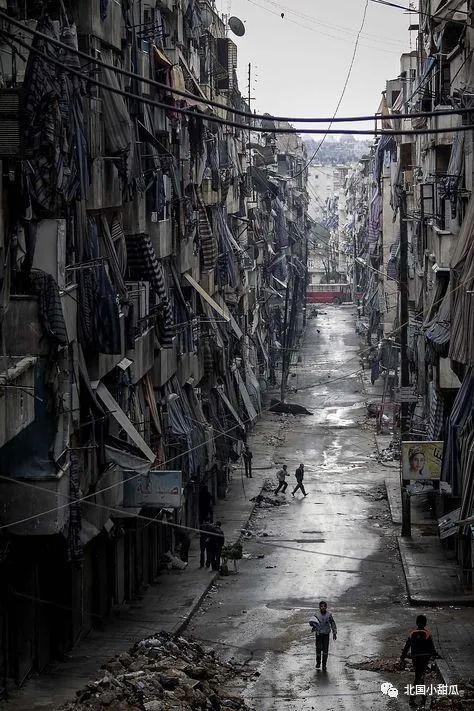 But a closer look, but there is a voice figure.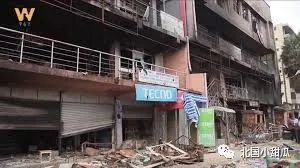 There are big shops on the street
There are small shops in the shantytown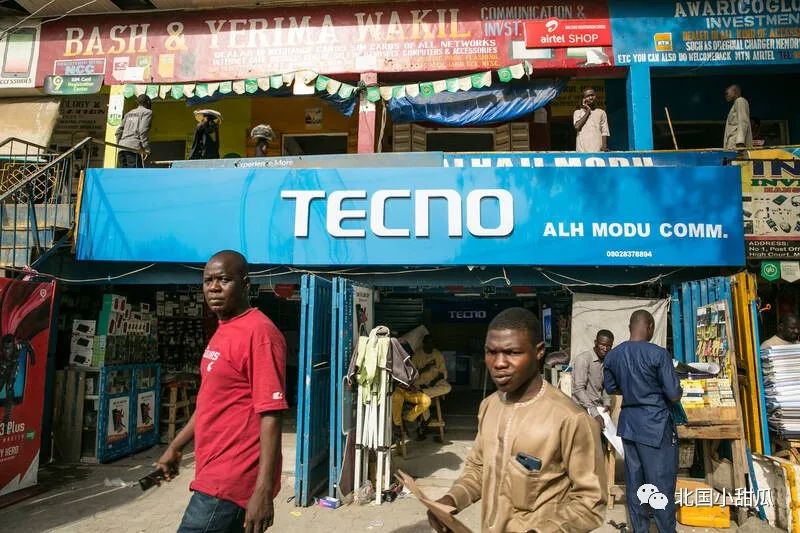 It's no exaggeration, as long as it's a place where people can stand,
Without a hundred steps, you will be able to see the figure of the voice.
Chinese hard-working, intelligent and hard-working, and soon a large number of voice-over lines, covering all corners of Africa.

This is an ordinary street in Beneiro,

Take a pat, the first thing you see must be a voice.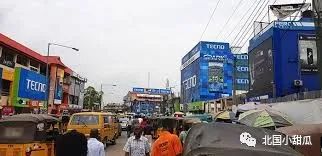 The fourth dose of mammoth:

What you think, what you can't imagine, we've all done it.

Africa's shortcomings, the voice at night a large number of use of lights, street signs advertising,
On the night of the blackout, the voice lit up the way for countless poor Africans.

In Africa, it's hard to find a place to charge anywhere, anytime,
In response to this, the transmission of sound to reduce power consumption, increase battery capacity.
The phone is getting deeper and deeper, butThe universe is super standby,
One charge, standbyHalf a month。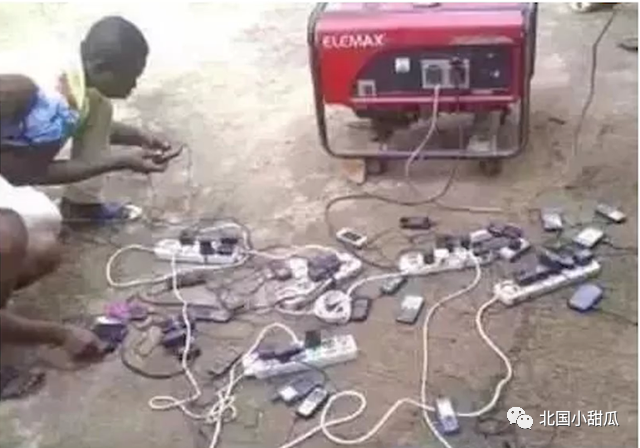 Africans like to dance and jump when they don't say a word.

The voice-over to the black old iron hips of the dance is bound to the frequency vibrate, the maximum frequency of twisting hips within the specified time, can get a mobile phone.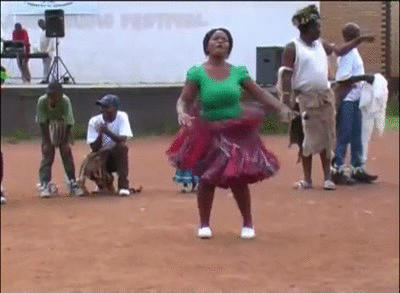 Not only that, the sound will put the volume out super hardened,

An ordinary cell phone, the volume is enough to match a small speaker.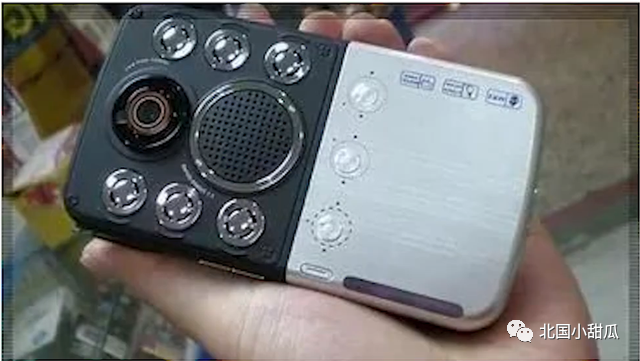 Some models of mobile phones also give away extra headsets,
Let the Big Brother of Africa, the big sister-in-law, praise.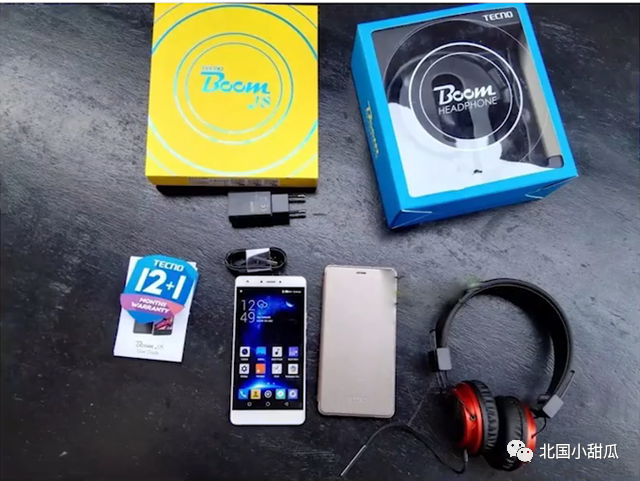 The sound of the tecno mobile phone boom j8 series,
Has been linked to Africa's most popular music mobile phone models.
Its name, translated into Chinese is:It's exploding!

The launch site,
Nigeria's top 18 superstars are all in full.
The topic of the launch was top of the Twitter trend.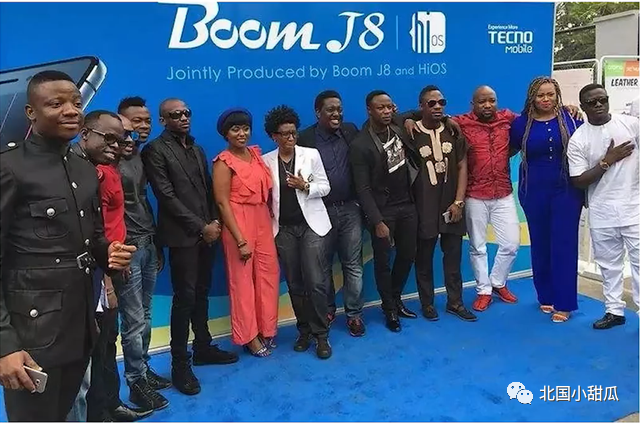 Whether he's a cottage or a tribe,

Anytime, anywhere, hey!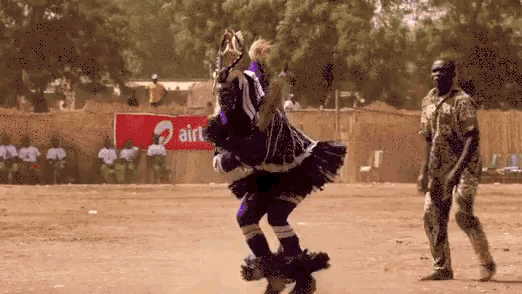 The fifth dose of the drug:Hit the pain point straight

Take a selfie at nightfor many years the people of Africa have been troubled.

Because Apple, Samsung and so on in the research and development, did not target the dark-skinned groups of facial optimization, resulting in many Africans late at night with mobile phone photos, can only see teeth.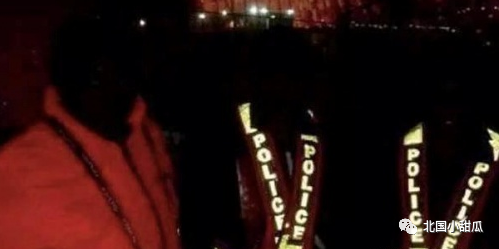 Voice, collected tens of thousands of black photos in Africa, specifically for dark-skinned people for facial contour exposure compensation, spent 300 million dollars to develop a model specifically for dark skin beauty.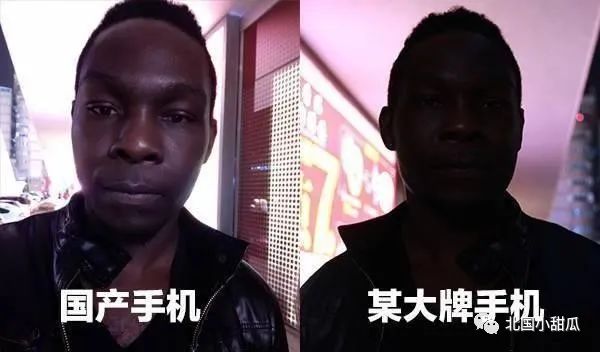 The average mobile phone measures light through the face, while the telephonic camera is positioned by teeth and white eyes, and on this basis enhances exposure, fundamentally solving the problem of Africans taking selfies around the clock.

At the same time, one of the four evils of the East China Sea, "China's beauty", vividly transplanted to Africa,
Dark skin tone can be shot into chestnut color, chocolate color, light brown, honey brown and so on...

It is also the largest investment in technology research and development to date.

Below is a first-hand experience of a great African brother.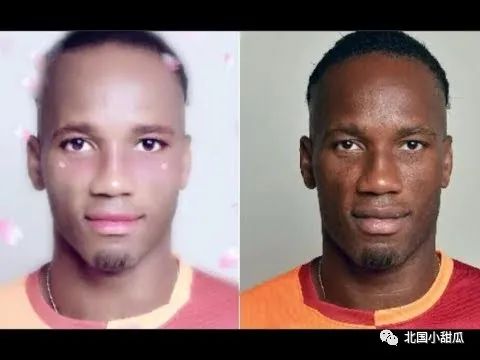 And it's very natural to win.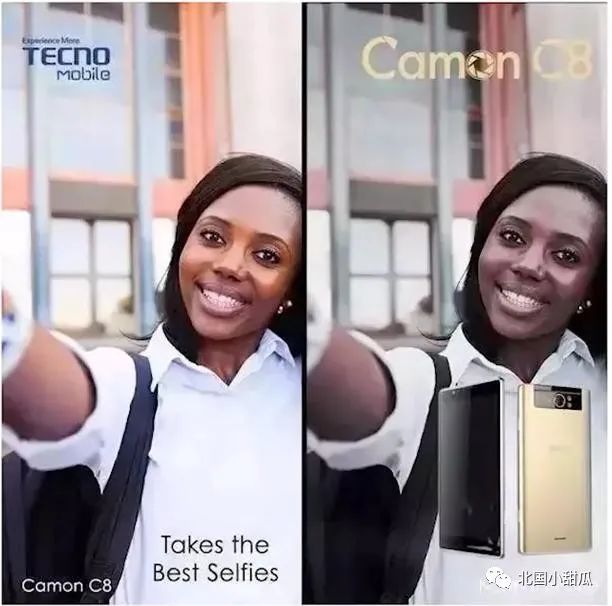 Not only the breakthrough of beauty technology, but also the promotion of polar ground gas.

Buy a plane to deliver chickensIn rural Africa, poultry is used for promotion.
In the event of a holiday, buy a smartphone and send a big.

The chicken ring is just outside the retail store, some of which can deliver more than 20 chickens a day.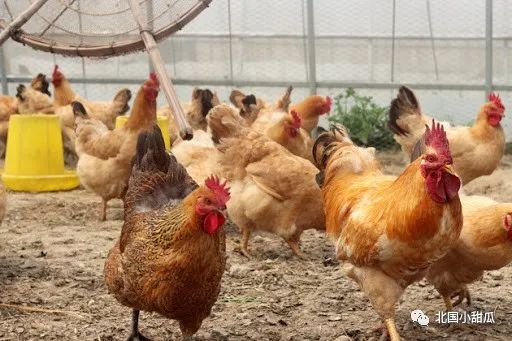 In addition to sending chickens, but also sending sheep, water,
What the local people lack likes, let's send what.

The brand really has roots,Language.Essential.
Ethiopia's official language, for example, is Amharic, where most locals have poor English and mobile phones are inconvenient to use.
For the first time, the voice was opened and Amharic was incorporated into the language of the mobile phone system, making it Ethiopia's "national mobile phone" for both the elderly and children, using no more language barriers.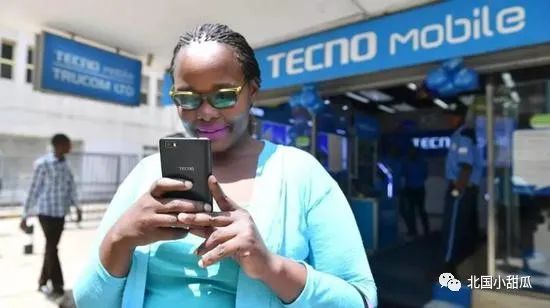 Africans live without song and dance, and large music platforms don't have a local African library.
The voice-transmitting tecno phone is pre-installed with a music player: boom play. The music software, which follows the streets of Africa and features a large number of local African niche songs, has long topped the African music app charts.
So far, the app has 30 million monthly users and maintained a 2 million monthly user growth.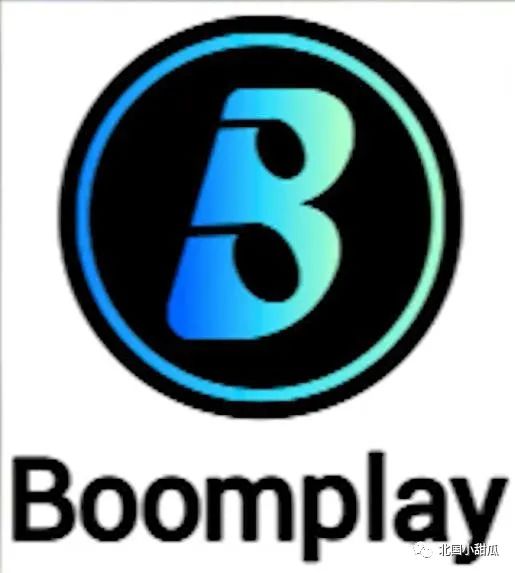 In addition, the voice is a step forward,
The African version of Jiyin: viskit, very high downloads.
Also developed a special African dialect,
Instant chat tools across all mobile platforms:
palm chat 。
This chat tool allows you to switch freely between the function machine and the smartphone.
Currently, the number of registered users has exceeded100 million。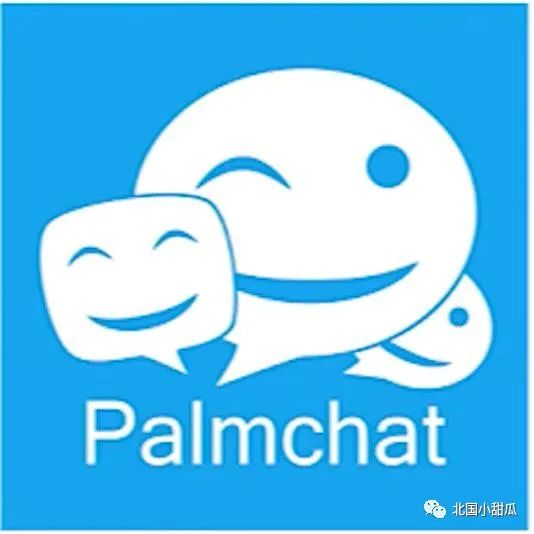 Five doses of mammoth medicine, the sound of the top Africa"Emperor"。

03

Moat.

In fact, TRANSSION is now much more than mobile phones.

The Shenzhen-based company has offices in Beijing, Shanghai and Hong Kong.

Its brand covers smartphones, mobile phone accessories, after-sales service, terminal lighting, mobile Internet, household appliances six categories, a total of 10 brands.


There are three smartphone brands: TECNO, itel, Infinix,

Mobile Internet has Palmchat, HelloAf, Af1234,

There are lighting brands iFLUX, home appliance brandYinix, after-sales service brand Carlcare, and mobile phone accessories brand Oraimo.

Look at the scale of the annual meeting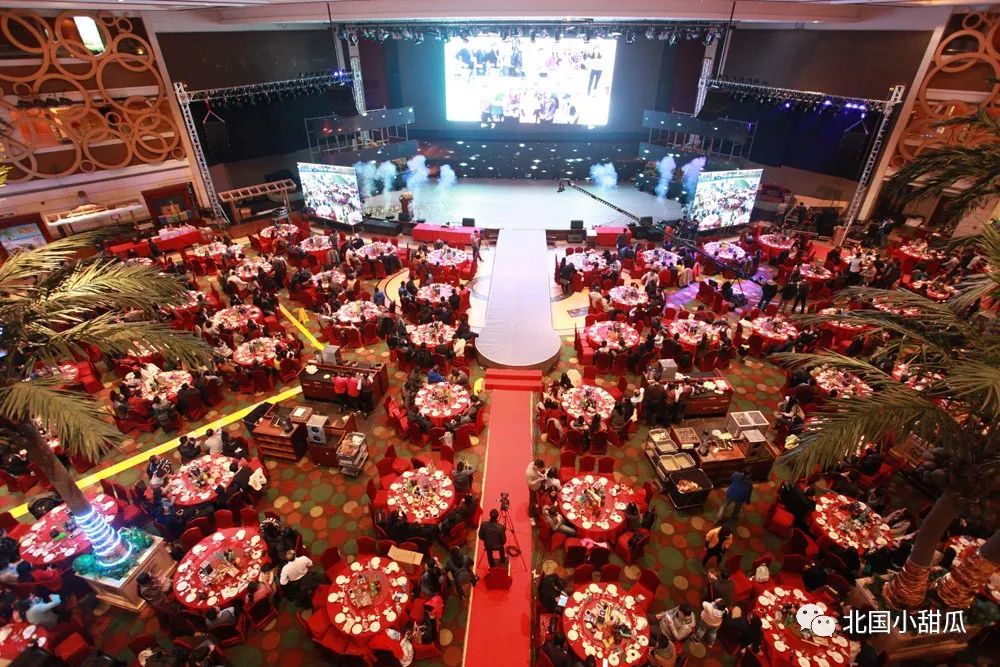 Yes, the voice has its own official microblog,

It's pathetic with fewer fans... Because a lot of Chinese don't know.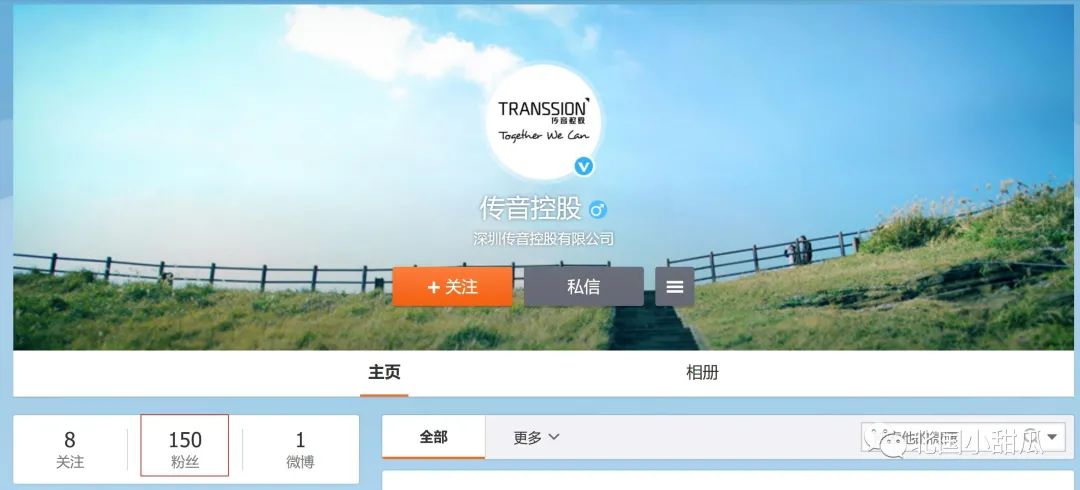 But how popular are the voices of the African people?
"African people's favorite brand top 100", the three major brands were selected:
tecno 14th, surpassing Pepsico and Microsoft.
Itel ranks 25th, ahead of HP and Google.
Infinix came in at 37th place.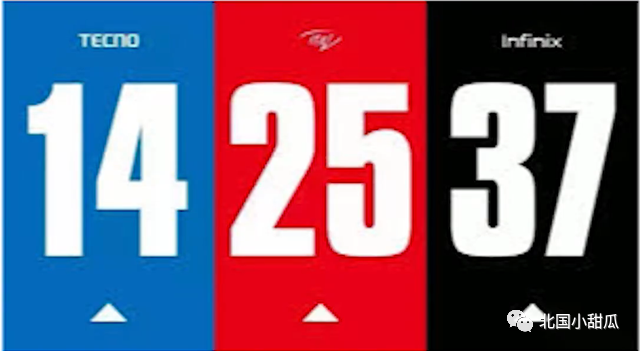 Make money at the same time, also do not forget to give back to the people's livelihood.
The company employs 90 percent of its local African staff.
The employment problem of some African people has been directly solved.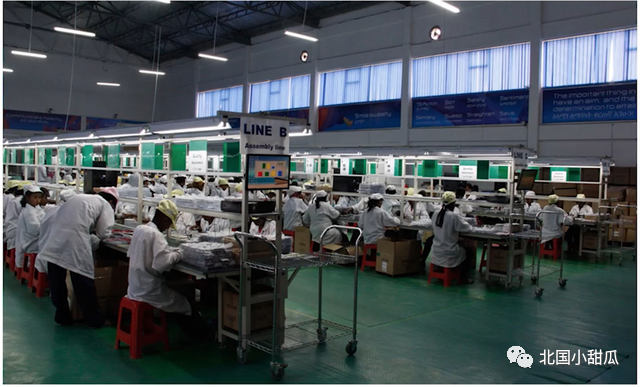 In 2011, It opened its first hub in Ethiopia dedicated to assembly and production.
Today, it is one of the major production sites in the world for sound transmission.
Impressively, Ethiopia's Deputy Minister of Industry choked:
"Voice, the first company to help Ethiopia earn foreign exchange, is amazing!"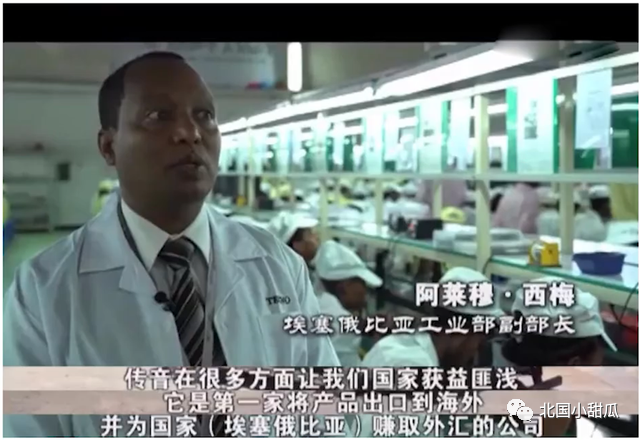 In the early days, the voice also took African employees across the sea to Shenzhen to learn mobile phone repair technology.

These people returned to Africa and became the spark of technology transmission.
By 2018, Chuanyin has established 86 world-class after-sales service centers and more than 1,000 after-sales repair points in Africa.

 Melon said

Yesterday, melon asked two African-American colleagues,
"Isn't Tecno our Nigerian brand?" one asked in surprise. "
Another said: "No, Tecno is from Uganda. "

Hearing their answers, the melon smiled secretly.
This is our Chinese enterprise, brand culture permeates too much,
It's a brand that Africans all think of as their own.
Of course, the sound is not a peace of mind.

In fact, on the mobile phone level alone, the technology, transmission is not ahead.
Voice African king, relying mainly on low prices and time difference.

When you first enter Africa, you can buy a voice-transmitting machine for $15.

By 2018, the average price of a voice-transmitting function machine is only 60 plus yuan, and the price of a smart phone is more than 400 yuan, far lower than that of other brands.

At present, although the transmission has sold more than 100 million, but still mainly concentrated in the function machine. In 2018, 70 percent of total sales of voice phones were functional machines, but sales accounted for only 26.84 percent of total revenue.
Functional machine price, intelligent machine spelling technology.
Melon coarse calculation down, the function machine of the voice only earns 5.3 yuan / Taiwan on average, the profit margin is less than 3%.
And with the iteration of the African national network, the African people have also begun the transition from functional to intelligent. And for the voice, the technology isShort board。
In the past three years, the cumulative investment in research and development of voice transmission accounted for only about 3% of revenue. Compared with Huawei's total of nearly 80,000 patents, only 630 technology patents are passed on, a pitiable amount.
In recent years, giants such as Huawei and Xiaomi have also set their sights on African markets in the face of slowing growth in their domestic markets.

Zhai Zhaojiang once said:"My good fortune may end in 2022."
However, after years of deep cultivation, it is not easy to really beat the voice.
The legend of the African king is also a microcosm of the era of chinese enterprises.
In 1997, Huawei entered Africa to help establish a communications base in Africa.
In 2000, Wu Guocai, a Zhejiang businessman, knocked on the door of Africa alone and became the first Person to go to sea on a Chinese mobile phone.
In 2007, the voice drifted across the sea, deep cultivation for 10 years, to help Africa achieve the popularity of mobile phones.

Africa, now home to the world's youngest population, will account for one-third of the world's population by the end of the century and will be more than four times as large as Chinese in the future.
In the first decade of the 21st century, six of the 10 fastest growing economies in the world were in Africa.
The wheel of history moves forward, where is the next legend?
Right now, I'm afraidAfrica.is the best answer.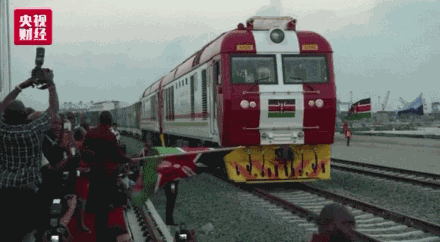 On May 31, 2017, the first passenger train with a Kenyan flag on its head slowly left Mombasa West Station. As a result, the Mombasa-Nairobi Standard Rail Railway, designed and built by Chinese companies, was opened to traffic.
Over the years, visionary Chinese,
With generations of hard work, playing the game of hope in Africa,
And whether we can continue to hold our advantage under the wolves' ring,

It's also a bump in the road we're bound to have to take in the future.
----- the full text ends here. If you like, please click on it.I'm watching"And forward to the circle of friends.

---