Industry Information: U.S. group reviews officially named; internationalization of la la canada code; Amazon two warehouses were fined for violations related to the outbreak...

U.S. Mission Reviews Officially Named U.S. Mission

On the evening of October 9, the U.S. Mission announced that its English name had been changed from "Meituan Dianping" to "Meituan" and that it had adopted the Chinese name "Meituan" as the company's dual foreign name in place of the original "Meituan Review", a change that took effect on September 30. (Observer Network)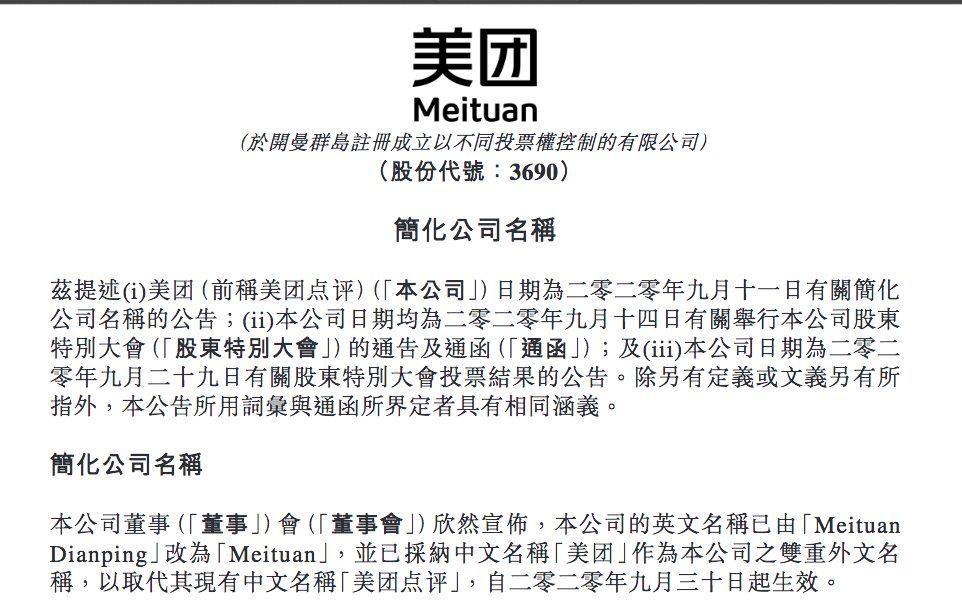 More investment to set up Hui Technology, registered capital of 300 million

On October 9th, Shanghai Yuhui Technology Co., Ltd. was established, the legal representative is Zhu Jianxuan, registered capital of 300 million yuan, the scope of business includes technical services, technology development, data processing and storage support services, Internet sales (except for the sale of goods requiring permission). According to the shareholder information checked by the enterprise, Hangzhou Amy Network Technology Co., Ltd., controlled by Chen Lei, CEO of Pedodo, is a whon-owned controlling shareholder of Yu Hui Technology. (

Check it out

)
Byte beat commercial adjustment, jitter, search, e-commerce, education have changed
Several commercial-related business adjustments are taking place: Jiyin has a new product owner, called Seven; search ads are online in today's headlines and jitters; e-commerce companies are increasing their own, building closed loops internally; and the education business is exploring new businesses such as high school AI classes and small classes. This series of adjustments corresponds to the three most important revenue channels at present: advertising, live e-commerce and education and other new business. (Late LatePost)

National Railway to implement new train operation map from October 11
From China National Railway Group Co. , Ltd. was informed that from October 11 at 0:00, the national railway will implement the fourth quarter train operation map, the new map arrangements for the opening of trains from the third quarter of a further increase. Among them, arrangements for the opening of passenger trains 9800, arrangements for the opening of freight trains 20163. The relevant person in charge of the transport department of the China Railway Group introduced that the map is implemented by the National Railway Group in-depth implementation of the central "six stable" "six insurance" deployment requirements, overall consideration of the needs of economic and social development, the characteristics of the fourth quarter transport market and the current situation of railway passenger and cargo transport capacity supply. (CCTV)
For the first time in five years, the U.S. Regiment's grade level has been adjusted and flattened.
The U.S. Mission issued a full letter on the intranet yesterday afternoon, informing of the latest grade system adjustment: from the beginning of 2021, the U.S. Mission will implement a new "flat grade, broadband compensation" system, the original "M-P" dual-level line, "1-2 to 3-3" and other professional sequences were canceled, replaced by the "L-plus digital" named single-level line. At the same time, the United States Mission announced that the original promotion window, from spring/autumn twice a year, to spring once. (Interface)

More: "Home good goods" special area of product orders have exceeded 100 million orders
As the official partner of the film "Me and My Hometown", dodo more online "home good goods" special area, and corresponding to the film story set up Beijing-Tianjin-Hebei, Yunguichuan, Jiangsu, Zhejiang and Shanghai, Northwest and East three provinces sales special. "Sales of specialty agricultural products and agricultural by-products in the relevant regions have been rising along with the movie box office, and so far, the volume of orders for products in the 'Home Good Goods' zone has exceeded 100 million orders," said Di Lak, vice president of the Pedodo New Agricultural and Rural Research Institute. (36 x)

Beijing Federation of Industry and Commerce released the 2020 Beijing Private Enterprise Top 100 List, JD.com, Lenovo, Gome ranked in the top three
Beijing Federation of Industry and Commerce released the 2020 Beijing Private Enterprise Top 100 list, JD.com, Lenovo, Gome ranked in the top three. In addition, the Beijing Federation of Industry and Commerce also released the top 100 private enterprise scientific and technological innovation, private enterprise cultural industry top 100, private enterprise social responsibility top 100 list, as well as this year's new addition of private enterprises in the top 100 list. (Beijing Daily)
Yongding City signs cooperation agreement with JD.com Group and other enterprises
October 8, "New Business Engine" Gu'an Autumn Chamber of Commerce and Yongding City Digital New Trade Strategy Launch Conference was held in Gu'an, Hebei Province, the event was co-sponsored by The Gu'an County Government, Beijing-Tianjin-Hebei (Gu'an) Investment and Development Co., Ltd. At the press conference, the Yongding City project, created by Beijing-Tianjin-Hebei (Gu'an) Investment and Development Co., Ltd., announced its digital new business strategy and future industrial planning for the first time. Yongding City project planning total area of about 28 square kilometers, a total investment of more than 200 billion yuan, the layout of "one city, three valleys nine centers", by the trade valley, Wencheng Valley, wisdom valley three plates. Yongding City to trade, logistics, Internet data center IDC three major industries as the core, while focusing on the development of science and technology, exhibition, cultural tourism, health and other industries, fully undertake the Beijing non-capital function transfer. The project will use digital, intelligent and other new technologies, trade and logistics and other industries to integrate, re-create to achieve transformation and upgrading. (Hebei News Network)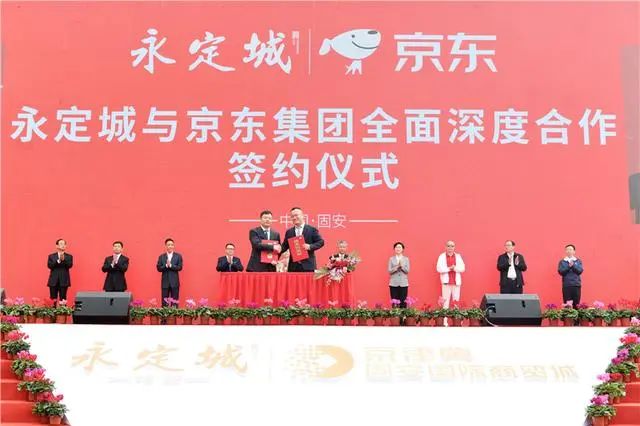 FAW Liberation Heavy Card sold 325,000 units in September, up 54% YoY
During the 11th period, the first commercial vehicle network released China's heavy card market sales data. Data show that in September 2020, China's heavy card market is expected to sell 136,000 vehicles of all types, up 5% month-on-month and 63% year-on-year. Among them, FAW Liberation continued to be the industry's first with sales of 325,000 vehicles and a year-on-year growth rate of 54%. From January to September this year, FAW's total sales of heavy cards increased by 42% year-on-year to 26.6% in the first three quarters of this year, up from 25.7% in the same period last year. (Euronet)
Internationalization of La La Canada Code: Officially Entering the U.S. Market

Lalamove, an on-demand logistics service active in China, Southeast Asia and Latin America, reportedly entered the United States seven years after its founding. As the new crown outbreak forces millions of Americans to close their doors, Hong Kong-based Lalamove believes it has the ability to seize the opportunity to meet growing distribution demand in the U.S. market. Lalamove pioneered the launch of the service in the Fortworth area of Dallas. The area is also a major distribution logistics center in the United States. After that, Lalamove will launch logistics services in Chicago and Houston. (Sina Technology)

Yunnan: From next year, postal couriers will restrict the use of plastic products.
Recently, the provincial Development and Reform Commission, the provincial ecological environment department jointly issued the "Yunnan Province to further strengthen the implementation of plastic pollution control program", as one of the province's responsible departments for plastic pollution control, the provincial postal administration actively integrated into local government action to further standardize the industry production and use of plastic products and recycling and disposal of plastic waste work. "Programme" requirements, from 2021 onwards, the province-wide postal courier shop gradually prohibit the use of non-degradable plastic bags, disposable plastic woven bags, etc., to reduce the use of non-degradable plastic tape; By the end of 2025, the province-wide postal express outlets prohibit the use of non-degradable plastic bags, plastic tape, disposable plastic woven bags and so on. (Yunnan Daily)

SSE: To promote the quality of listed companies as the primary goal of current regulatory work

The SSE learns to implement the Opinions of the State Council on Further Improving the Quality of Listed Companies, and regards promoting the improvement of the quality of listed companies as the primary goal of the current regulatory work. SSE will do the following work in the near future: First, build a mechanism, focus on cultivating "good companies have good treatment, poor companies have a price" market restraint mechanism, promote registration system, de-listing, merger and reorganization, refinancing, transactions and other basic system reform and improvement; (36 x)


Two warehouses fined for outbreak-related violations, Amazon says plans to appeal
Two Amazon warehouses in California have reportedly been subpoenaed by the California Occupational Safety and Health Administration (OSHA) for safety and health violations related to the new coronavirus. OSHA has fined Amazon Logistics In Eastwell and a distribution station in Hawthorne $1870 for failing to provide adequate health and safety training to reduce the potential risk of contracting the new crown. In response, Amazon said in a statement that it plans to appeal the subpoena. (Sina Technology)

Apple will use the retail store network to deliver goods, currently covering North America

Apple will reportedly use its retail network as a distribution center to ship to consumers. Many other retailers have followed a similar approach. In the past, Apple used to ship iPhones, Macs, iPads, and other items from warehouses where consumers are located, or from China, where factories are located. Apple will now send inventory directly to consumers from nearly 300 retail stores across the U.S. and Canada, according to the sources. The change means that delivery times will be reduced for consumers who live far from distribution centers but are relatively close to retail stores. (Sina Technology)

Google announces plans to turn YouTube into a shopping platform, challenging Amazon and Ali
Google is reportedly turning its video site, YouTube, into a major shopping destination, making it a rival to Amazon and Alibaba. People familiar with the matter said Google's move was aimed at turning a large number of videos on YouTube into a vast catalog where viewers could browse, click and buy directly. In addition, YouTube is testing further integration with e-commerce company Shopify, which sells goods through YouTube. (Investment community)
——END——
American University of Management Technology
Master of Business Administration (MBA)

Ph.D. in Business Administration (DBA)
Degree class
(School system)Master's course for one and a half years at a cost of 238,000

(School system)The two-year Ph.D. class costs $398,000
"Name, electricity"Mr. Li 13911249815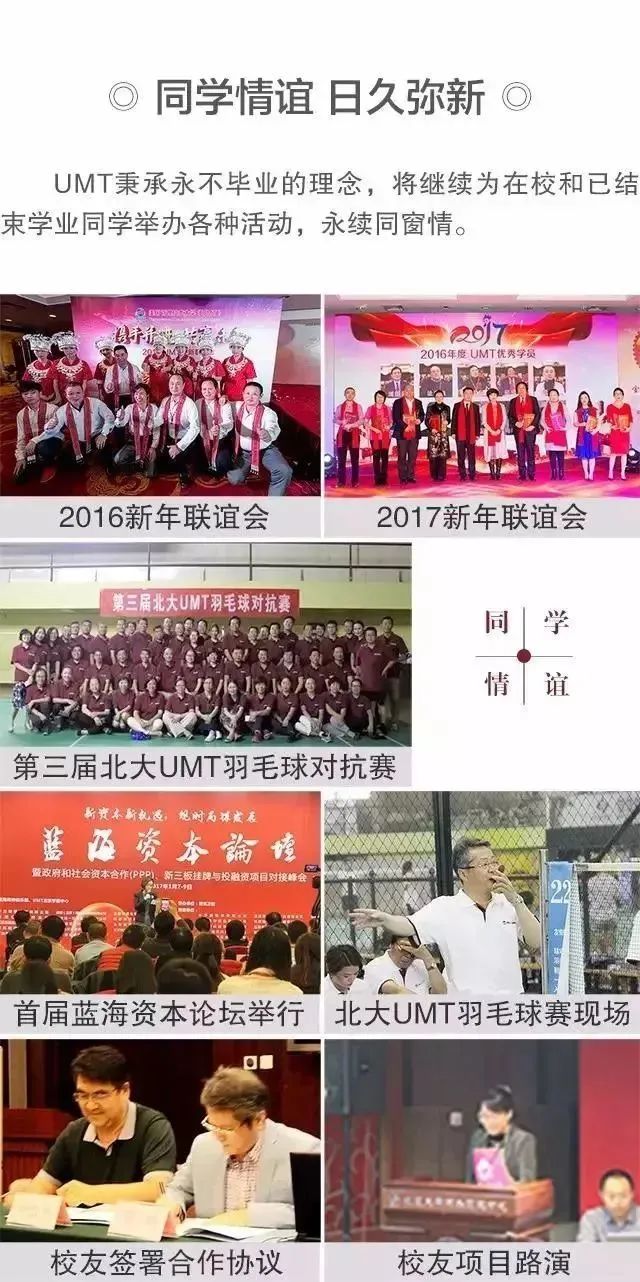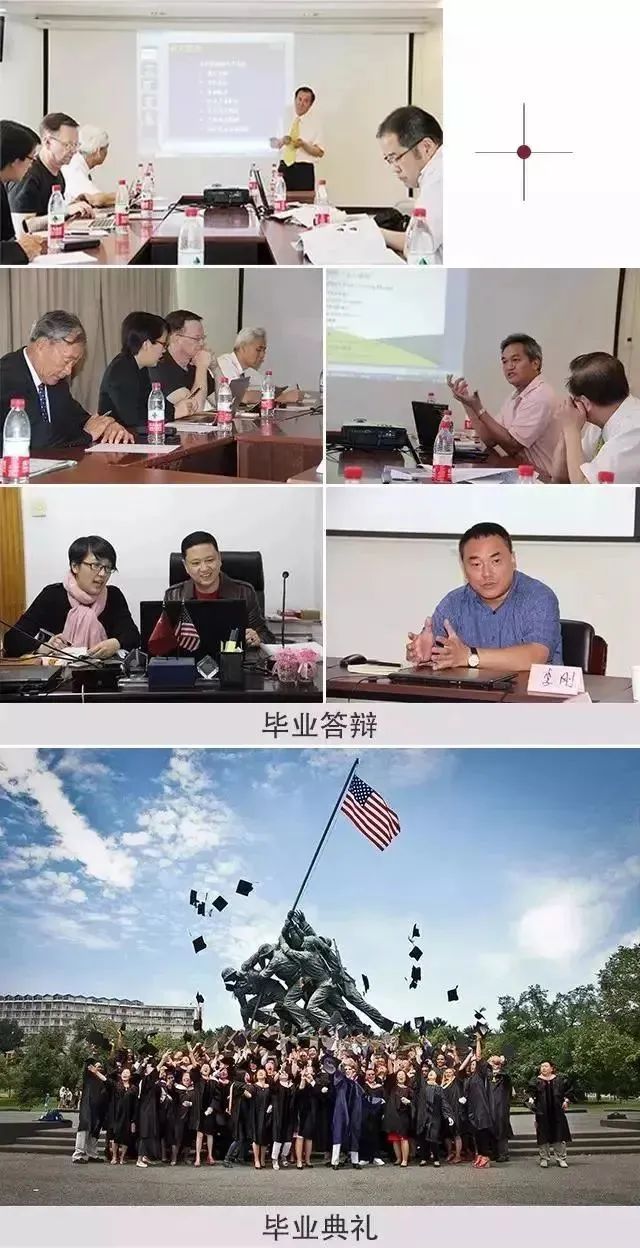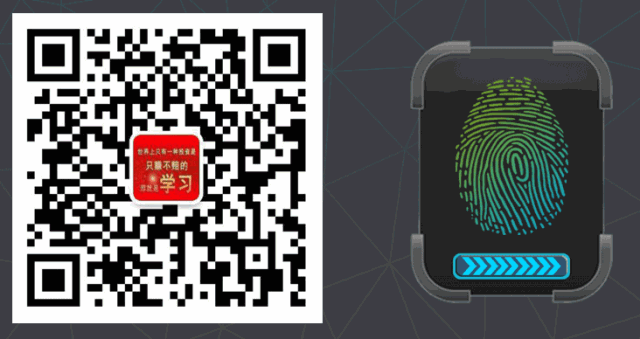 ☞ The MBA (MBA) Admissions Brief from the University of Steyr in Malaysia
☞ PhD Admissions Brief, University of Steyatt, Malaysia (UCSI).
☞ (DBA) Admissions Brief at the European University Business School in Switzerland
☞ (Switzerland)European University Business School EU Ph.D. (MBA) Admissions Brief
☞ A brief chapter on admission to the BSN Dutch Business School's Ph.D. in Business Administration (DBA) degree program

☞ A brief chapter on admission to the MBA program at BSN Holland Business School
☞ a brief chapter on admission to the International Business Administration (DBA) degree program at the American University of Management Technology (UMT).
☞ a brief chapter on admission to the International Mbappe (MBA) degree program at the American University of Management Technology (UMT).
☞ a brief chapter on admission to the Doctor of Business Administration (DBA) degree program at the Malaysian-Asian City University
☞ The Malaysian-Asian City University's Master of Business Administration (MBA) degree program
☞ a brief chapter on admissions to the MBA programme at the University of New Buckingham, UK
☞ a brief chapter on admissions from the Lyon Business School in France, EMBA and Beijing University of Posts and Telecommunications
☞ Chinese Academy of Social Sciences and Duran University in the United States master of financial management admissions
☞ Chinese Academy of Social Sciences - Duran University, usa, Master of Energy Management Admissions
☞ a brief chapter on the admission of in-service doctoral students in finance at the Chinese Academy of Social Sciences
☞ EDBA Degree Program Admissions Chapter of the Advanced EDBA Degree Program at the University of Montpellier, France
☞ MBA program at the University of Sofia in the United States
☞A brief chapter on admission to the EMBA/EDBA degree programme at the European Business School in the Netherlands
☞ a brief chapter on admission to the Beijing Class of the MBA from the Open University of Hong Kong
☞ a postdoctoral/visiting scholar program at California State University, San Francisco
☞ The Visiting Scholars Program for Business Leaders at the University of Cambridge, UK
☞ postdoctoral student at Hamerton College, University of Cambridge, UK
☞ postdoctoral/visiting scholar at Stanford University in the United States
---