How do Shopee sellers use overseas social media marketing?
Social media is a platform for the production and exchange of user content on the Internet. Its vigorous development on the fertile soil of the Internet has not only created hot topics in people's social life, but also brought effective marketing opportunities for many enterprises. The online business in particular benefits from this type of marketing.
About 3.2 billion people worldwide use social media platforms, or 42 percent of the world's population. As the popularity of social media continues to rise, social media marketing will become a trend of online promotion in the future.
Shopee is a mainstream e-commerce platform, so social media traffic can be borrowed to boost orders at Shopee stores. Draw people's attention to your Shopee business through social media and increase your sales. Go one step further from product descriptions and optimized headings to make social media part of your marketing team.
The first step is to identify social media to use, and generally use more than one social media platform for marketing. The first step in social media marketing is to decide which channels you want to use. Facebook and Instagram are popular choices for cross-border social media, and Twitter, Pinterest and Snapchat are also the choices for many marketers.
It is generally recommended to start by selecting 1-2 platforms. Analyzing your target audience can help you determine which social media is best for your Shopee business. For example, most Facebook users are between the ages of 18 and 49, and Instagram's audience is more youth-like, while 72 percent of Instagram users are 13-17. When choosing a social media platform, you need to consider the demographics and interests of your audience.
Profile
When people go to your profile, the first thing they see is your profile. Whether it's a Facebook page or a profile on Instagram, you need to include your business information. Because the most important element of your profile is to link to your Shopee business. If someone likes your post, you can direct them to your Shopee store. In addition, you can make a short and clear description of the products on your Shopee store.
High-quality content
Publishing high-quality content is critical. But what makes your social media more interesting isn't just product pictures. Post interesting information, news, and inspiring words about your business. If you want to make your post more lively, try the picture editor. In addition to photos, pay special attention to the description of the post, it should be interesting, original, and image-related.
Take advantage of labels
Tags are useful for increasing post exposure. Every article you post should contain tags that help users easily find it. Be sure to add tags such as "Shopee" or "BuyonShopee" so you can group posts about your business in that category. So people who want to find Shopee products on social media can access your posts. However, don't let the tag drown out the post. Three to five tags per post is enough.
Net-a-Go marketing
Net-a-Go has a powerful influence in the social world. They can quickly turn fans' attention to your Shopee business. The first step in online red marketing is to study what net red is available in your industry. Focus on the nets that match your target audience. When you find the right person, introduce yourself and your Shopee business to them and ask them what they think about the partnership. If you want to work with Net-a-Go, you need to consider a budget.
Social groups
Facebook groups are a great way to direct the attention of your target audience to your Shopee business. Facebook groups are so effective because they are so specific that you can find almost anything about it. If you sell childcare devices such as cameras, baby monitors, etc. in Shopee, you should search for groups of new parents. When you post in groups that find your products relevant to their interests, they may be more interested in your page.
Communicate with the user
Posting isn't enough to make your Shopee business popular on social media. If you want to raise awareness and turn your audience into a buyer, you need to interact with people. This means that you should respond to comments, such as a user's post, and share user-generated content by forwarding user-generated content that features your product.
Such interactions are critical to building relationships with your fans, building their trust, and winning their loyalty. The tips mentioned above to bring social media to life for your business will help you shape your social media marketing strategy.
Finally, using social media to promote your Shopee business has the following benefits:
Build a community around your brand.
Improve brand awareness.
Bring high-quality traffic to the product page.
Increase conversion rate.
Establish a long-term marketing strategy.
Help take a more proactive marketing strategy. 
Focus on hard-working wings Learn more dry goods every day, and shrimp play together to earn Shopee Southeast Asia local e-commerce.
Shopee man is an intelligent store management system, designed for Shopee local store sellers to create zero inventory multi-site store operation tools!Software features cover: explosive selection, plug-in collection, multi-store upload, one-click order, picture translation, online editing of goods and other functions.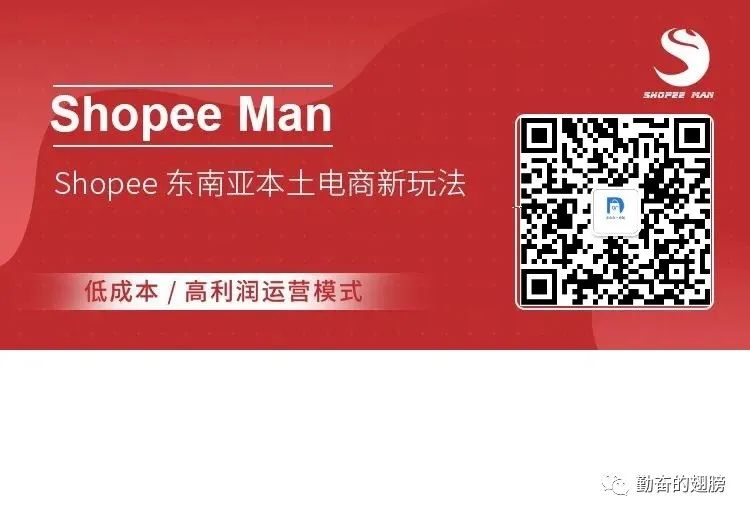 ---