How are ROI and ROAS calculated in Facebook ad serving?
What is ROI?
First of all, often seen in the group: how much you roi ah, I roi is 3, is 5, most of the time they actually mean roas.
ROI: Return on investment, return on ad performance and cost-to-investment ratio.
How terrible it would be if it were five or six times the return on investment. Higher returns than speculation (predestined, of course). Of course, you can also compare the return on investment of banking.
How is ROI calculated?
ROI (Total Revenue - Cost Input) / Cost Input . . . . . . . . . . . . . . . . . . . . . . .
With Google's official example:
A product costs 50 knives, sells 100 knives, you sell 6 pieces, sales revenue 600 knives, advertising costs are 100 knives.
Profit: 600-6 x 50-100 x 200 knives
Cost input: 6 x 50 x 100 x 400 knives
ROI=($600-($300+$100))/($300+$100)*100%=50%
That is, the return on investment is 50%.
If you look at the product from advertising alone,Cost input is also added to taxes, freight, labor and other miscellaneous.
That is, for ad serving:
Total revenue - Total product sales
Cost input includes: product cost, advertising fee, tax, freight, labor, and other miscellaneous items
The higher the ROI, the higher the proven profit, and if the group of gods generally ROI is 2-4, that is 200%-400% of the return on investment, this return on investment is not explosive?
So I prefer them to say ROAS, after all, ROI to be carefully calculated, ROAS can advertise directly in the background to see.
What is ROAS?
ROAS:return-on-ad-spend target return on advertising expenditure, i.e. how much revenue each knife's ad spend can bring.
How is ROAS calculated?
The value of the website purchase conversion divided by the total cost, i.e
roas - Total revenue/advertising expenditure x 100%
This ad cost me 100 knives, brought me 500 knives of income, then roas 5, meaning that you can spend 1 knife on the advertisement can bring in 5 knives of income.
This indicator is mainly a measure of advertising spending, is considered a tactical level. ROI not only includes advertising costs, but also considers other factors, belonging to the strategic level.
RoI and ROAS are used in ad analytics
ROAS is a good tracking effect, the website background will be listed directly.
Generally speakingGeneral product roas 2-4 between no loss(Of course, according to their own product unit price calculation), to make money, you have to raise roas, how to improve?
Nature starts with the material and the audience.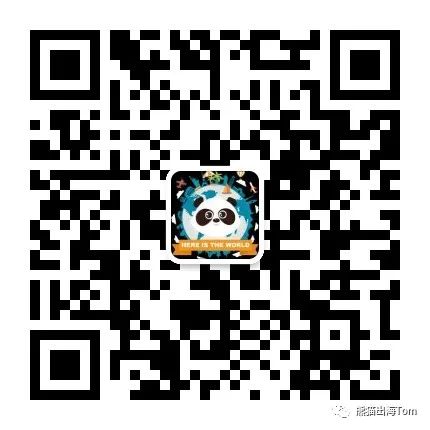 Sweep code consultation Open an account now
Website: www.pandawm.com
About.
Pandas go out to sea
:
(Panda out to sea) is the "Internet plus" sea integration marketing platform. We are committed to helping Chinese brands go global, through overseas media, for APP, games, e-commerce, electronic fast-food industry, tourism culture and other industries to provide professional, efficient, innovative solutions to the sea, to build China's overseas "Internet plus" brand ecology.
Pandas go out to seaGeneration.Twitter: 'I'm not going to say i'm not going to do it'Such as corporate advertising accounts, covering the current foreign market mainstream media.
  Pandas go out to sea Review of previous articles:
Marketing dry goods don't ignore
Hi, wait a minute, is not left comments to go again, write the public number is very tired, come and praise one!

Reprinting is a kind of motivation Sharing is a virtue
---