Facebook How can I increase My Facebook ad conversion rate?
Introduction: 

As the largest social platform abroad, facebook, with its huge traffic, has always been one of the best channels for overseas advertising. Facebook not only provides a wealth of advertising forms, but also has a comprehensive platform operation function. Facebook is also a time-to-date platform that optimizes iterations based on the external environment.
For advertisers, ad conversion rates are the most important indicator of profit, how can you improve Facebook's ad conversion rates?
How can I increase my ad conversion rate?
| Set a clear goal |

Ad conversion, as the name suggests, is to increase corporate exposure by running ads on the Facebook platform, which in turn generates conversions. Regular website operations have conversion metrics that include registration, adding shopping carts, and payment completion.
A.Complete conversionrefers toIs.Users browse ads on your site to complete the entire process of order payment.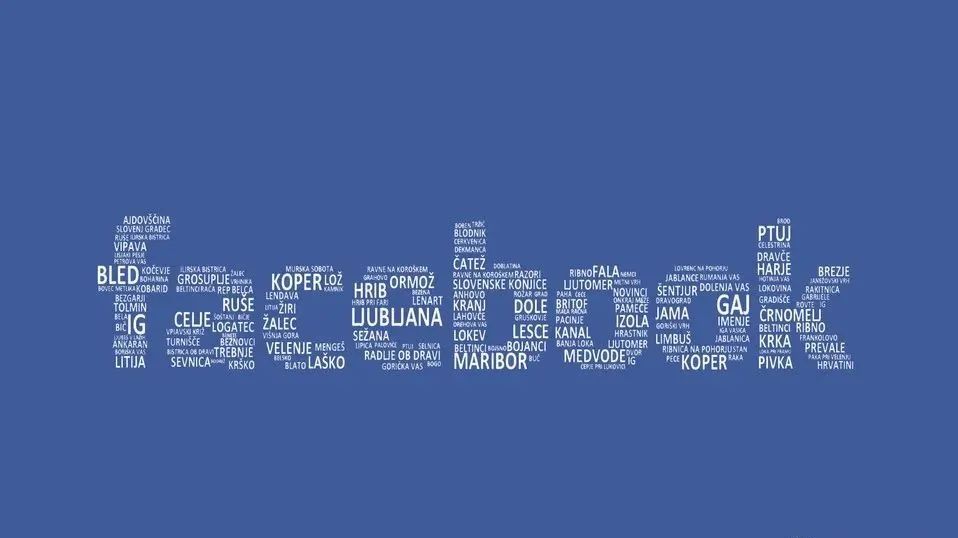 - facebook -

Advertisers have a very clear goal, is to optimize advertising delivery, and constantly reduce the single conversion costs of registered members, increase sales, in order to achieve the siteROIGoal.
Advertisers should focus on two main data metrics, one is the traffic that the ad brings, and the other is the number of registered users that the ad brings. All adjustments for registered membership and ROI need to be targeted at both indicators.
| Confirm the target audience for your ad |

It's not like that

Unit prices are cheaper

Click ads and display ads, the cost of switching ads is often higher, must be accurate to reach those who have a strong willingness to buy.
To achieve higher conversion rates, advertisers need to serve ads to more relevant and willing users. To get accurate audience data, advertisers can direct users to the site by serving click ads to get more people who are more willing to buy.

- Different user types -

| Prepare your creatives |

Facebook ads use the example of regular conversion ads, including ad language, ad images, and target landing pages.
The language of the advertisement: Provide as much advantage information as possible for all target landing and target page communications, including
A brief summary of the target page, a simple excerpt of all the content of the ad. Promotions can also be used.
The target landing page: Websites are better off selling more popular items, or more beautiful, more beautiful items, in order to attract more traffic.
Promotions are a great way to form a transformation
:
Use a variety of promotional means to attract users to the site. And the purchase intention of strong users, usually the site's old customers,It is generally sensitive to the operation of the website. Activities can take the form of promotional discounts, customs clearances, coupons, etc.
| Prepare your creatives |

After an ad is available, advertisers need to track the ad to determine its performance and make timely adjustments.
Ad data tracking is divided into 2 time periods, one is not to generate conversion data tracking, the other is to generate conversion data tracking.
When no conversions are generated:
Click: How many people react to the ad
CTR: Click-through rate, user feedback on ads
 Fact score: The higher the quality score of your ad, the more users you reach
Frequency: The number of times an ad appears on a user's news feed is primarily related to the budget of the ad, the user base in which the ad is run, and the length of time the ad is running, and of course the quality of the ad.
Click, CTR, relevance Score 3 indicators are all indicators of ad quality, these factors need to depend on the quality of the ad image, the attractiveness of the ad language, the relevance of the ad image and the target page.
The main indicator after the conversion isCPA和ROIIt's gone.
Of course, data that doesn't generate conversions also applies to conversions, and relying on that data can greatly improve your ad performance.
- Starting an ad is not clear which ad is performing better, and in order to achieve results faster, it is recommended to build a few more test ads under an AD SET, because an ad below the set has a budget that Facebook allocates to better-performing ads
。
- Promotional advertising effect can not always run the same content, according to the site's operating activities to make timely adjustments, our site is done vertical segmentation, the user base itself is not big, when all users of the freequency data is too large, users have a tired period, of course, such as WeChat Alipay users do not have to worry about running at all.
- Compared to overseas competitors, the best result for domestic users in Facebook ads is conversion ads, which are the least creative of all ads.
Domestic website, if there is no big platform to do the background, creative this piece can not spell foreign companies, so grasp the conversion of advertising, will certainly bring a substantial improvement to the performance of the site.
If you are interested in the above business, welcome to inquire! A contact information can be obtained by replying to "Business Advice" within the public number
!
Starmapnet is the official marketing partner of Facebook, Google, Instagram and Pinterest, providing you with an integrated cross-border traffic integration service.
Our services include:
Overseas Market Insights: Overseas User Behavior Research, Overseas Competition Analysis.
High-quality channel communication: media procurement programs, advertising optimization, account management.
Social content marketing: social marketing, overseas PR services, overseas red people.
Localized operation support: docking local network alliance channels, ground promotion resource coordination.
Technical service support: channel official API docking, station building assistance services.
If you are interested in the above business, welcome to inquire!Reply to "Business Advice" within the public number to get contact information!
- Sweep the code to see more wonderful -
Look at you and praise me!
---