Essential skills for running Facebook's different ad positions
End-of-year shopping season, advertisers to carry out marketing strategy, timely adjustment of account budget, update creatives at the same time, do not forget to flexibly apply Facebook's several advertising spaces, although Facebook advertising space is a very simple part of the Facebook advertising system, but as long as you have the right information, you can also save costs and improve results! Cheetah Mobile has organized facebook's different ad positions based on past delivery experience to help advertisers choose the right ad space to help them sprint through the year-end shopping season!
Facebook's ad spaces are displayed on Facebook's APP and desktop versions, but not all locations are available on the mobile and desktop side.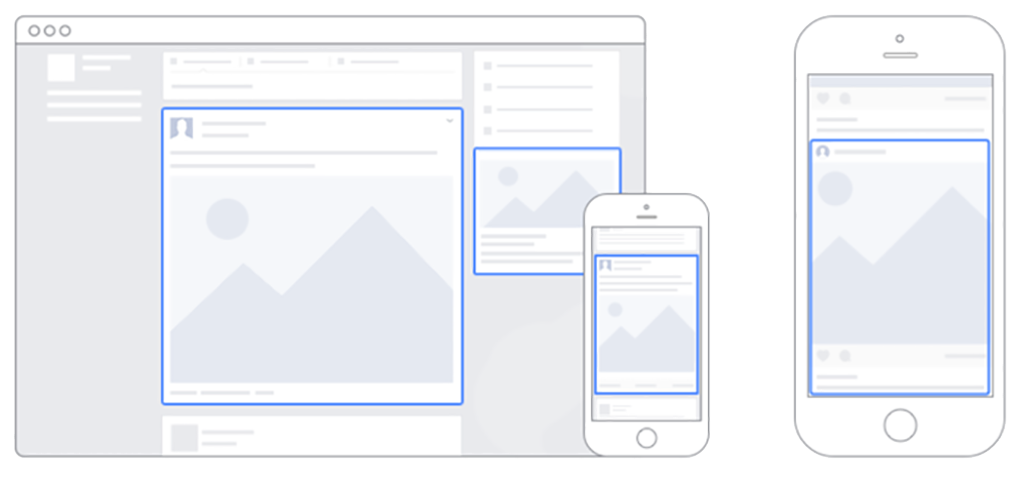 (Including mobile and desktop)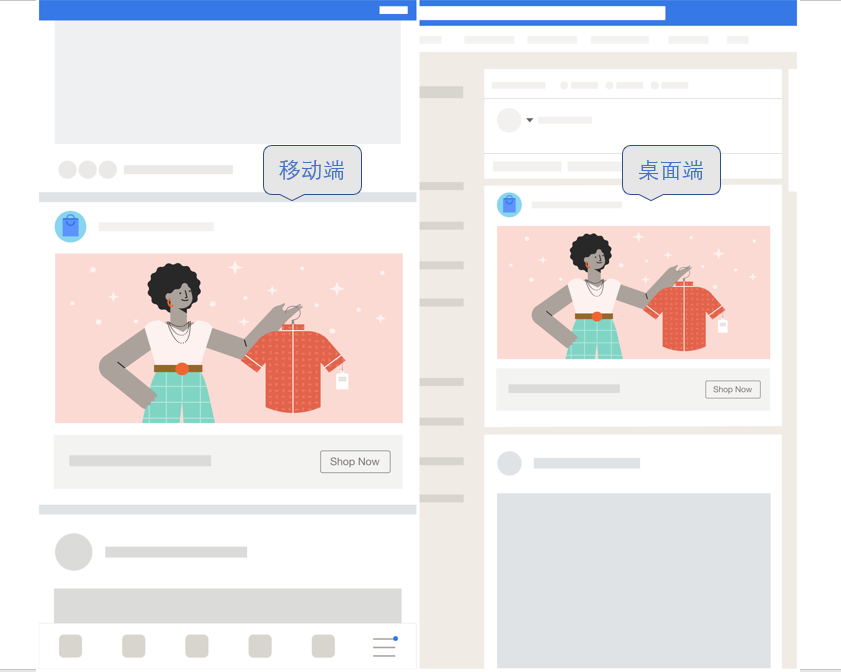 One of the most common types of ads available on Facebook, displayed on a user's mobile or desktop page, is also a standard ad format, usually containing titles, text, images or videos, etc., with a focus on "user action calls" through the above content to attract users to click on the ad and enter the advertiser's set landing page/site. Users can comment, like, and retweet this message (post) when they see it.

Need to note that the desktop version of dynamic advertising, users can see other posts on the dynamic wall, there are also a lot of competition for the relevant dynamic posts, who can win the favor of users, pictures beautiful, focused, text simple about force, moderate use of "expand reading", the title has no emphasis on symbols, such as "【】"Whether there is a lack of a call to action, etc., is the details that affect the user's click.
(Mobile only, this bit can only be delivered separately)
Facebook's fast-shooting ads are actually optimized for mobile, full-screen video ads, which are displayed when users watch fast-shooting News Feed, and are more suitable for advertisers who want to increase brand awareness, and user engagement is also high.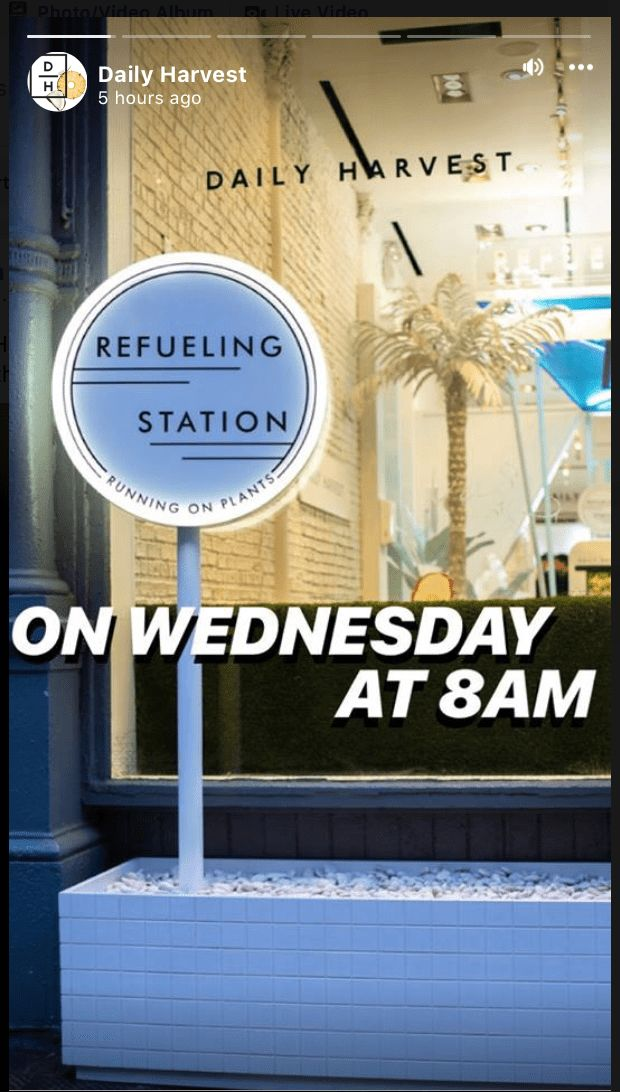 (Mobile only, to be delivered with News Feed)
That is, reading is similar to "text messages", but also very similar to News Feed, are to let users see the display of this content, can trigger his click, and thus into the full reading page, that is, the advertising page.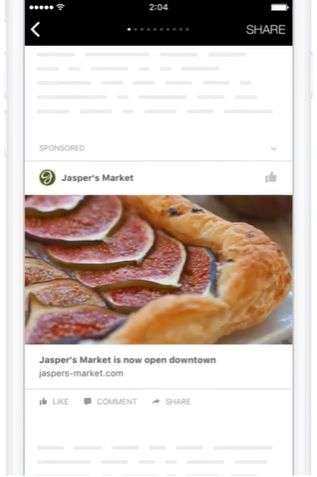 To make it easier for Facebook's media publishers to publish "interactive" articles and quickly load open articles, Instant Articles was launched and is said to load 10 times faster than regular mobile articles. The ads shown through it can be understood as ads cast by our domestic advertisers on the list of some big V articles.
In-stream video video interspersed
(Mobile only)
Literally, run your video ads in a video posted by a Facebook publisher partner, either on the header (before the video starts to be released) or in the film (some time after the video starts playing). The advantage is that this type of advertising belongs to non-skipable ads, basically all the people who are watching the video and want to continue to watch the video can complete the reading of your ads, there have been statistics, video interstage ads "finish rate" can reach more than 80%. Not a good point is, because it is interrupted the original video content, "forced" to let users see an ad, so from the user's point of view is not very popular, if the original video itself is not very attractive to users, it is easy to directly lead users to leave.
If you want to use this ad bit, you need to pay attention to the video length control (5-15 seconds), the video aspect ratio (preferably widescreen 16:9 or 1:1).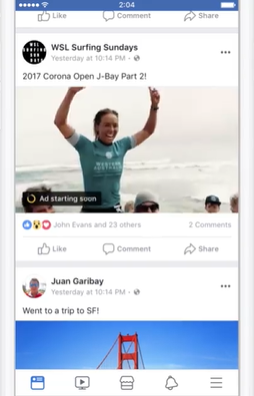 Right column right column
(Desktop only)
Once the standard type of advertising on Facebook, but with the rise of mobile traffic, the right-hand column, which can only be displayed on the desktop side of the advertising demand, but also because the demand is less, the current advertising costs compared to the current competitive News Feed layout is not so high.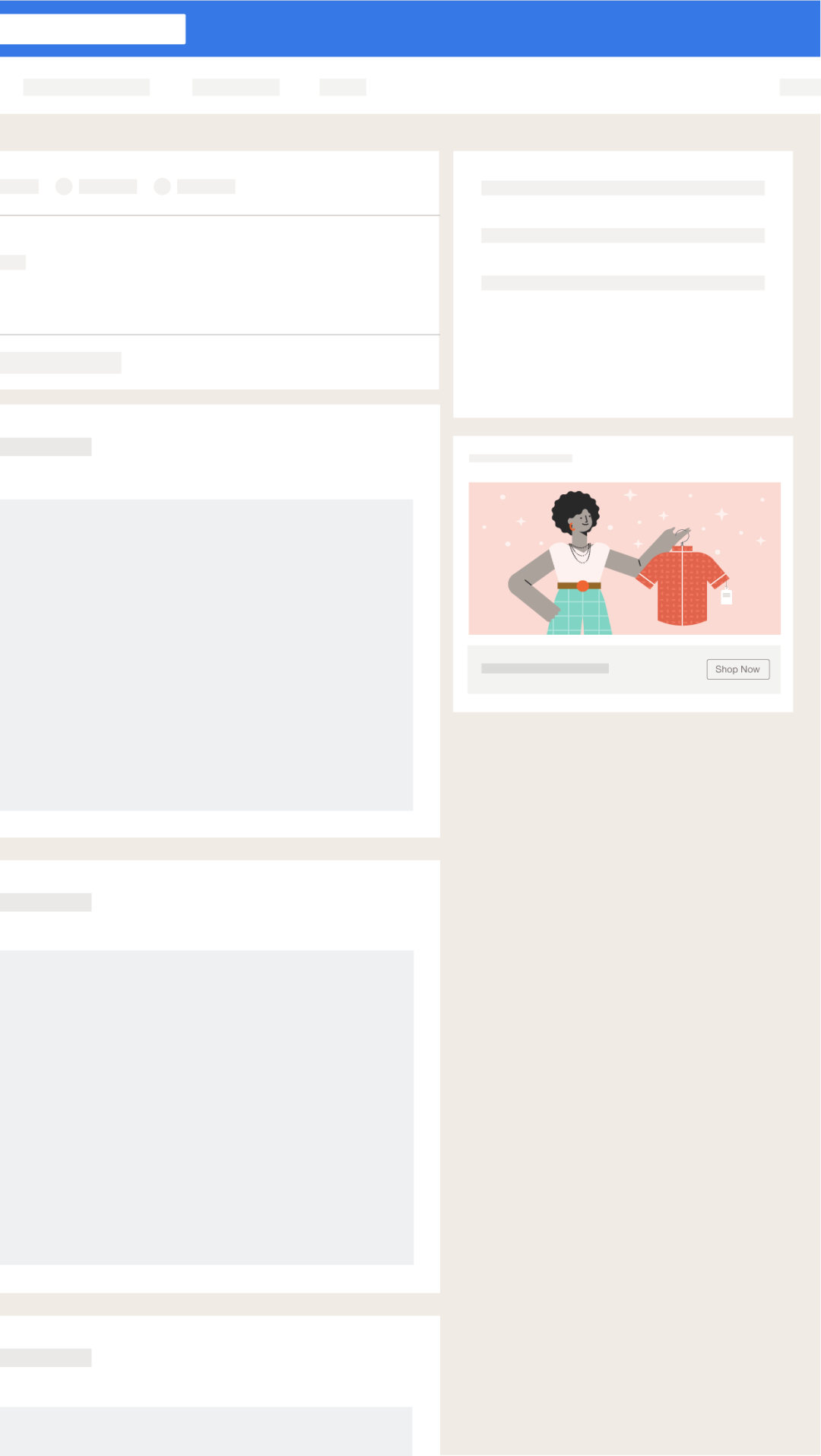 By contrast, they appear smaller, contain only a small amount of text and a single image as creatives, and are not very flexible in form.
Facebook's Marketplace is an online shopping platform where users can discover and sell new items where your ads can appear. According to statistics, more than one-third of users in the United States will visit Marketplace and buy items on it, so this is very helpful for advertisers to promote conversion, because Marketplace advertising layout to expand the audience is these people with a relatively strong desire to shop and buy.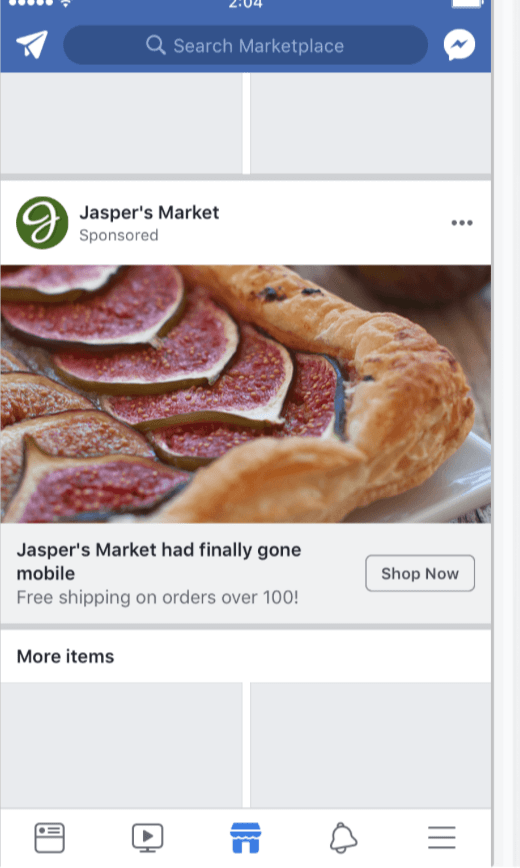 InstagramThere are only 2 ad displays, News Feed and Quick Shoot, let's talk about it here!
Instagram Feeds News Feed
(Including mobile and desktop)
This type of advertising also appears in the user's News Feed, pictures, rotations, videos are OK. Features are that when users stay on your ad long enough, the "Call to Action" button lights up to encourage users to click on the ad, which is also a relatively higher-than-average advertising space.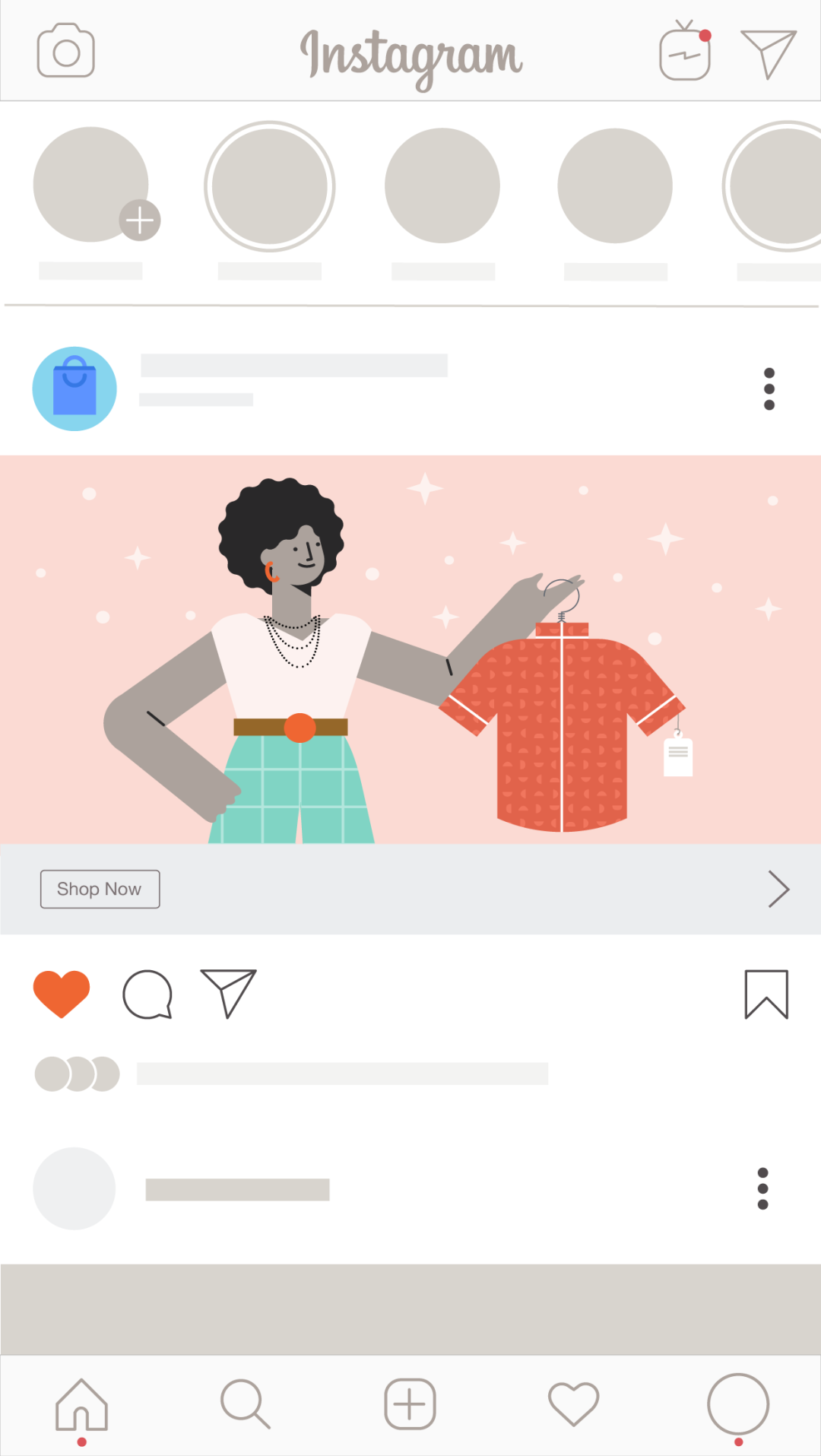 (Mobile only, this bit can only be delivered separately)
Advertiser avatars that post fast-shooting ads usually appear in the list of friends at the top of Instagram feeds, so users can browse ads by clicking on the avatar, and for every quick-shooting ad content that advertisers post, it disappears after 24 hours of posting, so many people sum up the best time to post a fast-shooting video, such as 9 p.m.
Similar to our domestic circle of friends groups can be seen, fast-shooting ads can also set up viewers, while generating fast-shooting content only need to insert content-related external links below, such as product purchase links, this move helps to improve conversion rates.
Most brands know that Instagram has a high level of user engagement, and the resulting ad costs are high!
Knowing how well each facebook page is delivering will be of great help to advertisers who are new to Facebook's delivery industry, and Cheetah Mobile will recommend that you try Facebook.

Self -.

dynamic bit

Because it allows Facebook's delivery system to make the most of your budget. Ads will also be posted on Facebook, Instagram,
Audience Network
 and all the places on Messenger that apply to your settings.
Facebook's audience targeting feature works the same way on all available locations, so setting up more places can often help you find a wider audience!
Read the original → free consultation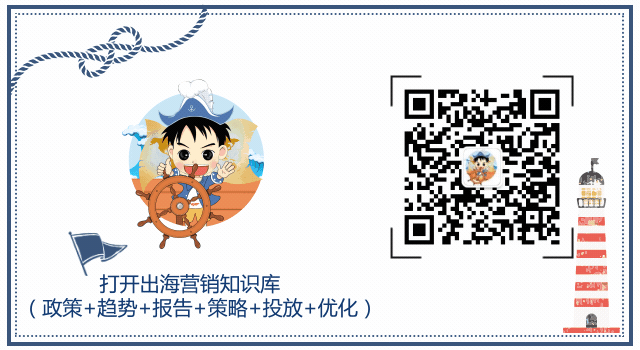 ---