Google develops "heavy ad" interceptors for Chrome; 360 launches small programs; and Daly Group receives 36.73 million fake ad tickets 40 issue of Morketing Weekly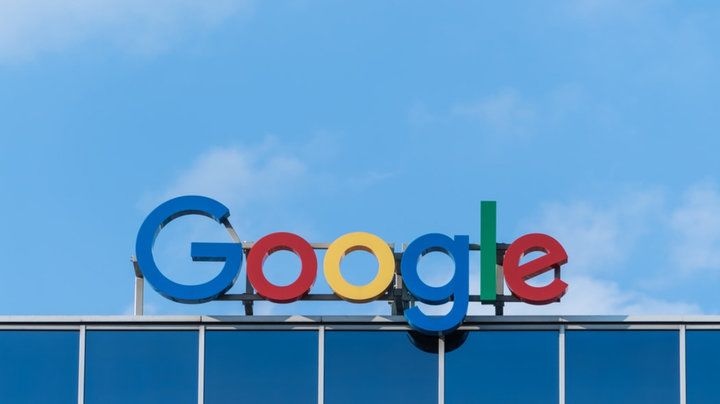 Google is developing a "heavy ad" interceptor for Chrome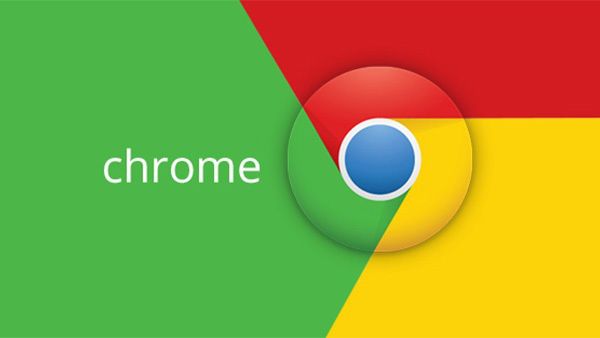 Google is developing the ability to automatically block "heavy ads" for Chrome, foreign media reported.
PreviouslyGoogle has developed a built-in Chrome ad blocker to handle ads that Google considers to be non-compliant, sparking an industry backlash.However, judging by the newly submitted Chrome, the Chrome team may be expanding this effort with a new ad blocker.


Google refers to ads that take up too much of the web or CPU as "heavy ads" that tend to slow down browsers.The interceptor is designed to block "heavy ads."
There's not much news about Chrome's "heavy ad" blocker, and Google may officially bring this feature in the future.Of course, since work is just beginning, like everything else found in Chrome, Google is likely to quietly cancel the project.
Chrome, which has been in the market for 11 years, has not provided built-in ad blocking, and users need to add extensions such as AdBlock to proactively turn off web ads.Chrome's "heavy" ad blocker is undoubtedly Google's want to improve the ad viewing experience and the smoothness of user action.
Advertising provides nutrients for countless Internet companies, and without this simple and straightforward business model, many companies would not be able to get to where they are today.But there are also such as "heavy advertising" so that users are not happy with the form of advertising, light impact on the use of heavy harm, such products will even affect the ecological health of the advertising industry.In today's "ad overload" of the time, it is necessary to improve the ad viewing experience.

 36.73 million!The Daly Group received a "huge" penalty for false advertising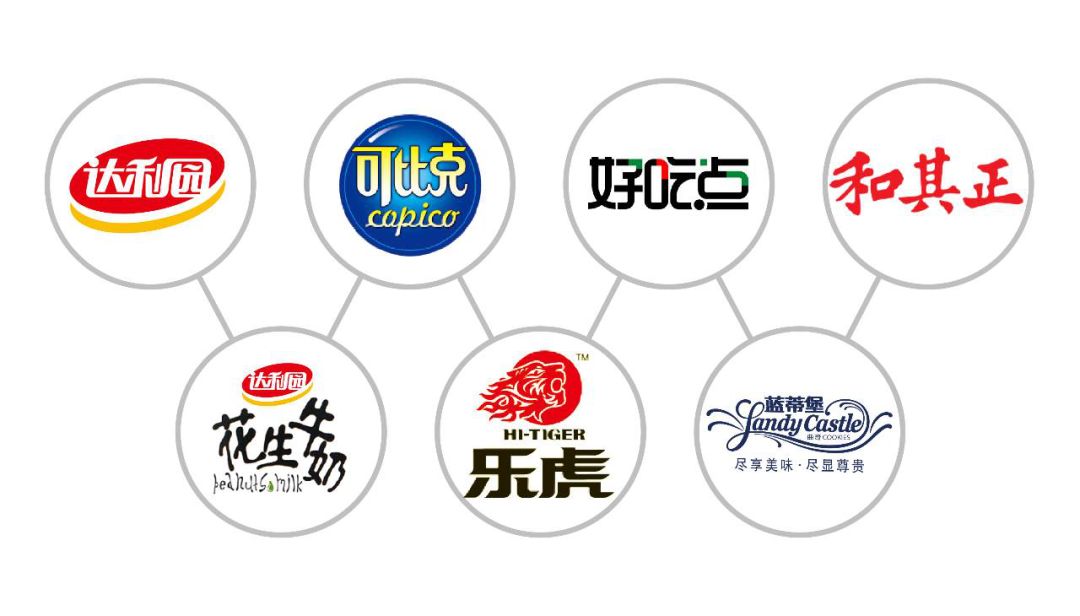 History of ultra-high false advertising tickets "flowered" Dali Group.In June 2019, the Market Supervision Authority of Sushui County, Huai'an City, Jiangsu Province, identified a public service award-winning sales campaign of Dali's Cocoa chips as suspected of "publishing false advertisements."He will be fined 36.7304 million yuan.
Regarding the huge fine, Dali Group said, "The Sushui County Market Supervision Authority has imposed a large fine on our company from the heavy application of the Advertising Law, which clearly does not conform to the legal principle of the equivalent penalty."Division I will defend our rights through legal means."
Other media said the case has been taken over by the Jiangsu Provincial Market Supervision Authority.Jiangsu Province Market Supervision Bureau said on the 3rd, the case is currently being processed, enterprises also have a complaint period.When the case is completed, the local government will issue it to the public in a unified manner.
RELATED LINKS http://www.scots
History of oversized false advertising ticket issued: Dali Food was fined 36.7304 million yuan

  Yang Weiwei:The 360 small program will give the user a full scene experience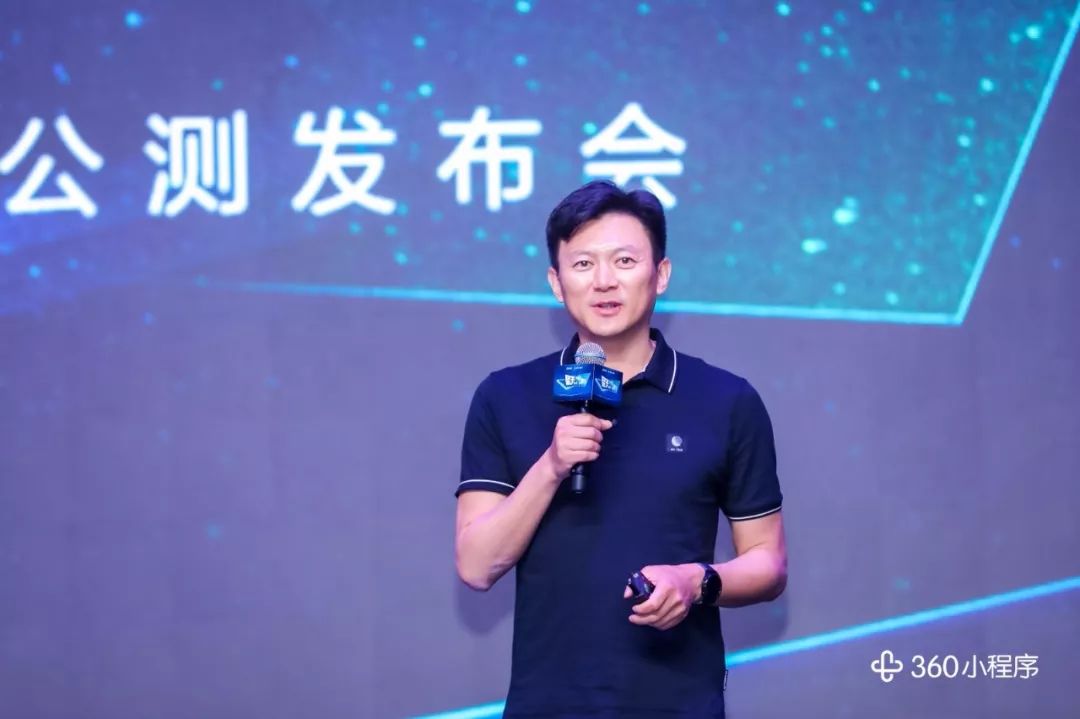 On July 5, 2019, the 360 small program public test with the theme of "The Birth of leaping boundaries" was held at the Kerry Cultural Center in Beijing.Focusing on the "big screen scene", 360 Group Senior Vice President Yang Wei joined hands with 360 Group Senior General Manager Liang Zhihui, Real Technology founder Xu Zhibin, Aladdin partner Liu Leiming, Global Network School COO Zhang Xiaofei, Big Wisdom CMO Wang Yin and Digital Paradise (Dcloud) CEO Wang An and other platforms, industry, developer representatives to speak and discuss, hundreds of elite developers, small program ecological chain manufacturers and industry experts to witness the birth of the whole scene.
"PC website era - mobile APP era - small program era", has been recognized by the industry as the evolution path of the Internet.Compared with PC website, mobile APP has a stronger interactive experience on the user side, which is beneficial to the operation of private domain traffic for developers, but it also faces the disadvantages of single scene, difficult connection, high cost of development and access, and single wake-up means.
The emergence of small programs, so that users do not need to download installation, ready-to-use convenient experience, but also reduce the developer's research and development costs, which makes the "super APP plus small programs" into the current Internet age indisputable pattern.Yang Weiwei, senior vice president of 360 Group, describes an insight - at present, the "super APP plus small program" does not fully meet the needs of current Internet users, especially in the PC and mobile connection level, the user experience still has a large fault line.
"Users want is not the mobile Internet, not mobile phones, not PCs, but the whole scene of the Internet, large and small screens and even multi-screen will be the new normal of the whole scene of the Internet, 360 small programs will bring users the full scene experience, " Yang said.
"When we were kids, we had a black-and-white TV in our house, we had a cell phone 20 years ago, and in today's Internet of Everything, each of us has more than one screen in our home, each with different needs and scenes.What users need is not simply mobile Internet or PC Internet, but the use of uninterrupted, information does not split the whole scene of the Internet.And the appearance of 360 small programs, for the user to open the small program large screen end of the use of the missing scene."
360 small programs through the PC side and mobile side, covering the user is not convenient to use small programs on the mobile side of the scene, such as the need for a high degree of immersion of office, learning and part of the entertainment scene, which will help to level the mobile Internet users use the period of two troughs, to help developers fully integrate into the user use of the full scene.
RELATED LINKS http://www.scots
Yang Weiwei: 360 small program power "PC big screen scene" is not out of date at all Morketing 2019 Dialogue 04 issue

Zebra IQ Releases 'Generation Z Report 2019'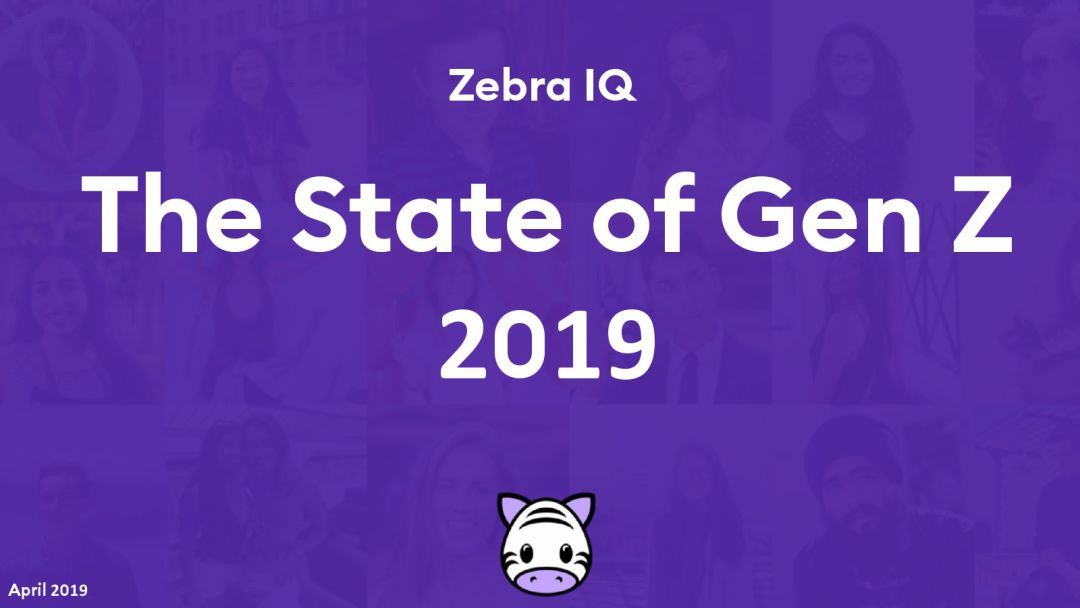 Generation Z refers to children born between 1995 and 2010.There are currently 2.4 billion Generation Z people, or 32 per cent of the world's population, with a spending capacity of $44 billion.Generation Z can be summed up in four words:Open-minded, action-oriented, independent, connected.Generation Z grew up with smartphones and social media, so they were able to instantly identify ads and unreality.Generation Z aspires to diversity, including race, gender, interests, and more.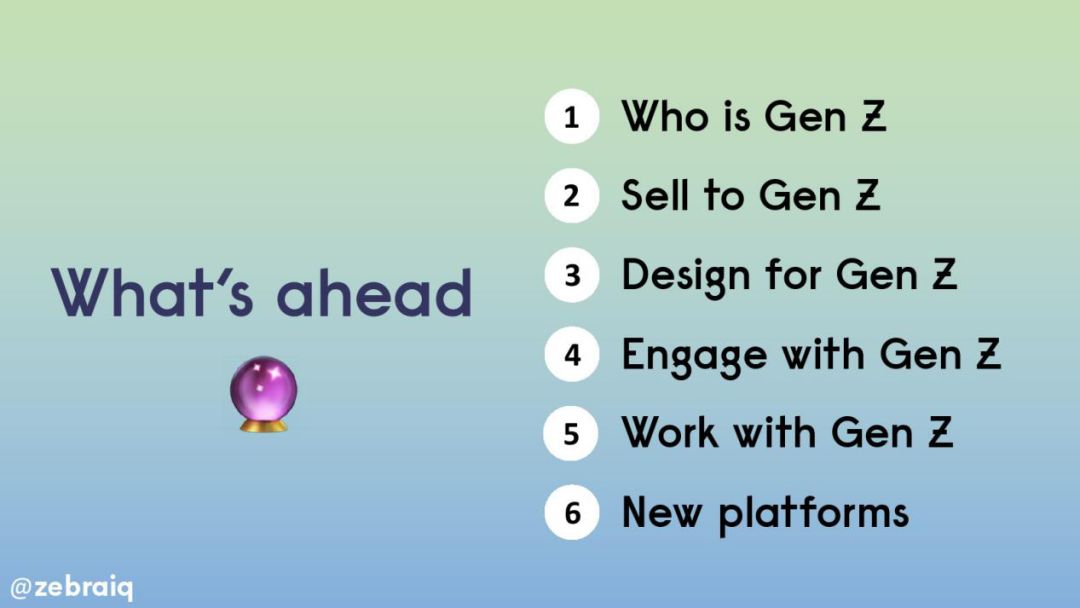 User original content, micro-opinion leaders, social media opinion leaders, and celebrities can all influence Generation Z.
Their preferences must be taken into account when designing products for Gen Z.To interact with Gen Z, you have to be like a real person, not a robot.In addition, note that:Continuous communication with customers;Understand their feedback;Exclusive Look and Pre-Release Products.
Generation Z has grown with social media, which has also influenced the way they communicate with people.If you can't understand Gen Z slang, you can't communicate with them smoothly.Moreover, these slang terms are used differently in different countries.
Generation Z values trust, responsibility, autonomy and fulfillment.
For Generation Z, age doesn't matter, action matters.
Generation Z is young, so it's no surprise to follow the latest trends.Apps such as Twitch, Reddit, Jiyin, Imgur, Unfold, Brat, NTWRK and Lomotif are all popular with Gen Z.Twitch, for example, is an eSports-based live-streaming platform that 15 million visitors visit for 95 minutes a day and receive 895 million monthly.Reddit is an interest-based social media platform with 542 million monthly visitors.Jiyin is a short video platform with 27 million monthly active users, 69% of whom are Gen Z.
A selection of cases for the week
Liu Yifei became an ambassador for the CHAUMET brand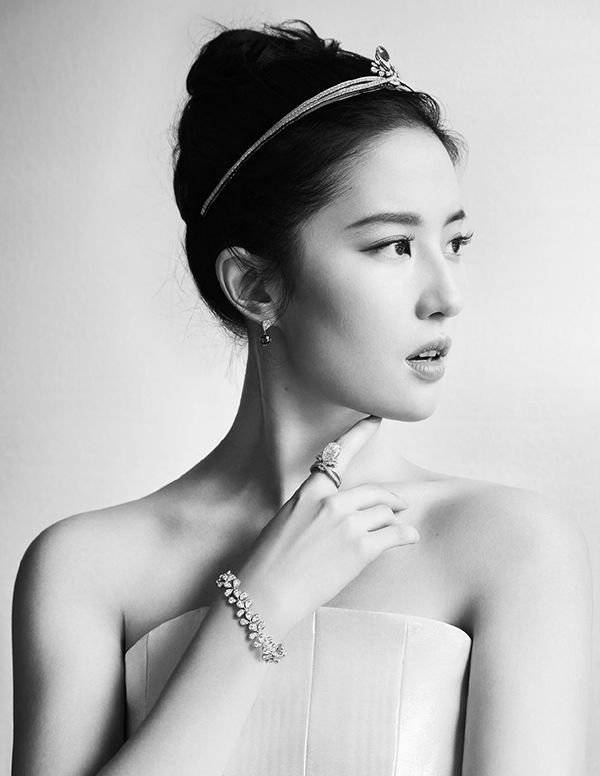 Emporio Armani's spokesman has just announced that within a few days, Liu Yifei has a new dynamic.On July 2, CHAUMET announced that Liu Yifei would become a brand ambassador, and CHAUMET also foreshadowed that Liu Yifei would attend an upcoming event of the brand in Monaco.
Put on AirPods and the world is yours
Apple recently released its latest AirPods commercial, Bounce, highlighting the AirPods wireless charging case and the second-generation AirPods released in March.
Tmall tide new play, catwalk interpretation of the beauty of Chinese clothing
Recently, at the China Silk Museum on the shores of Xizi Lake in Hangzhou, Tmall held a special "National Wind Appreciation" on the theme of traditional Chinese dress "Chinese clothing" to show the strength of the tide.As Tmall's first true sense to promote the Chinese clothing culture of the national fashion catwalk pageant, this national style award for the audience on 50 brands 200 sets of show look, can be called a Chinese clothing show visual feast.
Baidu brand promotional film, science and technology to make the world a better place
Baidu Held Baidu Create 2019 Baidu AI Developers Conference, at which Baidu announced strategic cooperation in a number of areas, such as intelligent networking, intelligent driving, and announced the AI technology to explore the specific application of new scenarios for voice technology applications, explore more AI possibilities, but also brought the latest brand promotional films.
Big marketing event of the week
Tmall United Multi-Brand IP Launches Talent Campaign:"Get out of here!"Tmall Ideal Baby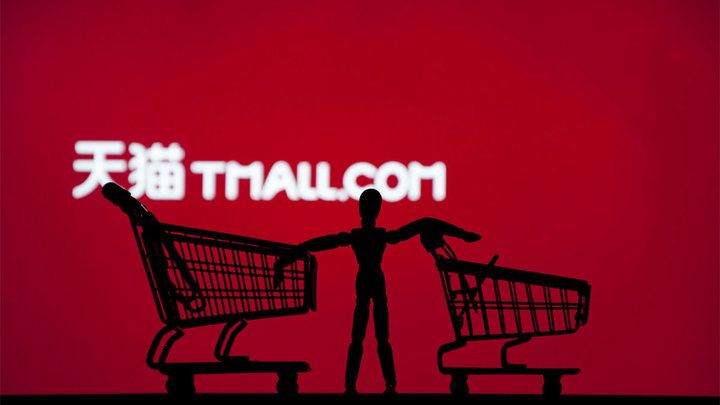 Recently, brand IP seems to have become the industry hot word, but there are voices do not agree with, whether the brand can successfully IP, to see Tmall this year 618 performance!From adopting the new Slogan "Ideal Life Tmall" to this year's 618, Tmall teamed up with different brands to "get things done" and launched a major launch show, "Get Out of here!"Tmall Ideal Baby, Tmall has been trying to use different creative forms of expression, full of their own brand personality, moisturizing quietly penetrate the consumer mind.
Tencent's information streaming business is on the front line, and QQ Browser is incubateing a "user growth team"
Tencent's thinking on the development of information flow business is changing, the core is the collection and concentration of business, the establishment of a unified Central Taiwan, to avoid consumption.At the same time, QQ Browser is hatching a "User Growth Team" to support the entire Information Flow and Content Community Line of Business (FCC).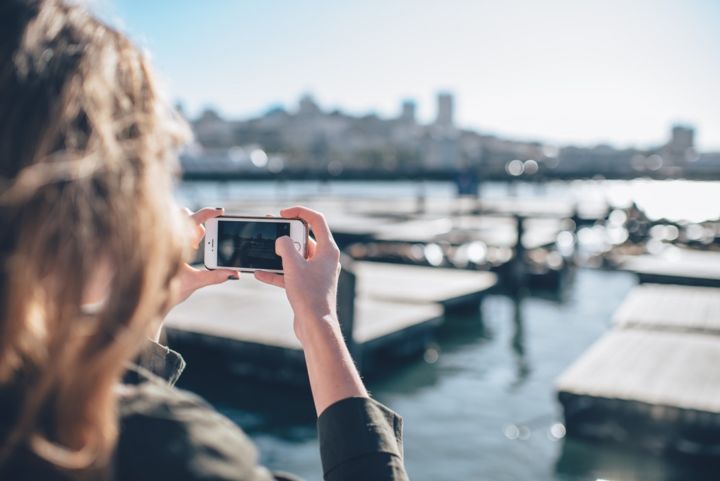 Fast hand all-round power brand advertising
July 4 news, at yesterday's 2019 G-media conference, the fast-hand business team and hundreds of well-known brands gathered to discuss new ideas for marketing innovation.At the meeting site, Chen Zhifeng, vice president of fast hand marketing, said that fast hand is the principle of reaching the final marketing growth to eat, can be based on strong social relations precipitated under the content and social business ecology, to find high-value incremental rich minerals, precipitation social assets.Since the Clippers locked down DAU to 300 million, the potential for fast-track commerce has been growing faster.More and more brands focus on fast hand short video dividend, fast hand brand advertising has become the mainstream marketing choice.
Gathered to appoint Tmall Electric City General Manager Zhang Jun as COO
Social e-commerce platform Cluster announced today that it has appointed Zhang Jun as Chief Operating Officer (COO) to manage the company's supply chain, GlobalNewswire reported.Meanwhile, former COO Hu Jianjian has been appointed Chief Marketing Officer (CMO) to lead the company's mobile app operations and marketing efforts.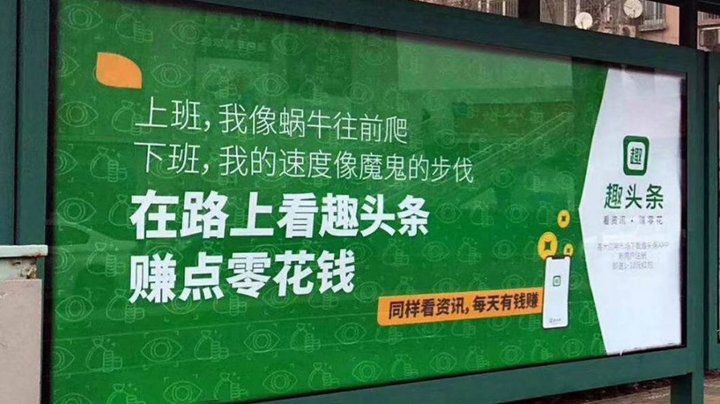 Fun headlines and Jiangsu Satellite TV reached a strategic cooperation
On July 2, at the opening press conference of the second season of Jiangsu Satellite TV's "New Dating Conference", fun headlines and Jiangsu Satellite TV officially signed a strategic cooperation agreement, and announced that the "New Dating Conference" will premiere on July 14.Jiangsu Satellite TV and fun headlines will be through the mutual drive between users of both sides, Taiwan network resource sharing, customized cross-screen linkage marketing and other multi-dimensional integration methods, with Taiwan to create a deepening, all-round media platform strategic cooperation.
Zhang Chaoyang:Sohu is now at the bottom of the rebound state, to come back
Zhang Chaoyang, chairman and CEO of Sohu, said at a media conference that Sohu is in a state of bottom rebound and wants to come back.Zhang Chaoyang said that Sohu assets are still relatively large, but what is most needed now is effective monecuration, need to make a profit, so that the market value will go up, and the good news is that Sohu's losses are gradually shrinking.In the future, Sohu needs not only a better business model, but also a combative team to strengthen management.
Fast-handed e-commerce to adjust the proportion of domestic help, fast-hand shop pumping into 5%
Recently, Express E-commerce issued a notice announcing that from July 20, 2019 onwards, all Express shop transaction orders to draw technical service charges.According to the notice, Taobao alliance, praise, more than three channels of merchandise, promoters will get the actual hands-on promotion commission of 50%;Magic chopsticks star selection and fast-hand self-built shop goods, promoters will get 95% of the actual transaction amount of the order.The remaining 50% of the actual promotion commission charged by The Express or the actual transaction amount of 5% of the order will be used to set up a Merchant Growth Bonus.
Little Red Book:Since 2019, the overall growth of digital content in technology has increased 11.4 times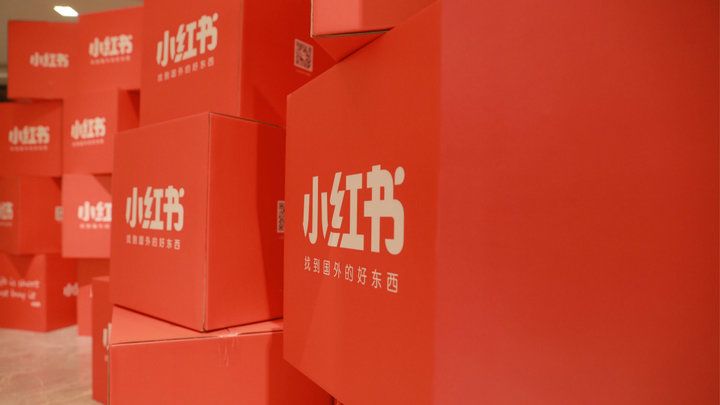 According to Xiaohong Book, Technology Digital is one of the fastest growing content categories in the content community of Xiaohong Book Platform, and since 2019, Xiaohong Book has grown 11.4 times overall.In the mobile phone category alone, notes are exposed 4 billion times a month, equivalent to at least 1.6 mobile phone-related visits per user per month.In addition, Xiaomi Group founder and CEO Lei Jun recently opened a personal account in Xiaohong Book.
Alipay promises:Save at least $50 billion for small businesses over the next three years
Alipay announced today that it will launch a package of support packages for small businesses over the next three years, including free digital operating tools and free digital billing tools, saving them at least $50 billion over the next three years."In the next three years, we will promote the digital operation of small businesses across the country, so as not to let a roadside stall fall for the digital economy, " said Zhai Yanjun, president of Alipay."
Ping Xiaoli, General Manager of Baidu App:Smart little programs have reached 250 million monthly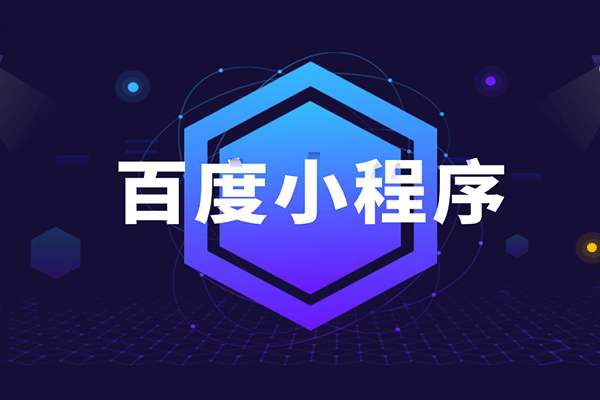 At the 2019 Baidu AI Developer Conference, Baidu App General Manager Ping Xiaoli disclosed the latest data of Baidu smart small programs, according to the introduction, Baidu smart small programs have reached 250 million monthly live, Ping Xiaoli introduced, more than a month ago, this figure is still 200 million.In addition, according to Ping Xiaoli, from April this year, intelligent small programs connected to the search traffic, the overall traffic increased by 75%.

New York governor orders investigation into Facebook ad platform:or multiple forms of discrimination
On Monday, New York Gov. Andrew Cuomo asked the Department of Financial Services to investigate reports that advertisers regulated by the state used Facebook's advertising platform in a discriminatory manner.Como said Monday that Facebook allows advertisers to modify or block ads using zip code information, excluding some users based on personal circumstances such as race, color, ethnic origin, religion, family status, gender and disability.Facebook has yet to respond to the message.
Pepsi Coast ended its 46-year partnership with advertising agency BBDO New York and switched to TBWA
In a recent creative agency draft for the Omnicom advertising group, the Pepsi-Trump brand won the final victory.BBDO New York, a longtime creative agent for Waves, and Goodby Silverstein and Partners were also involved, according to Adweek, an advertising industry media outlet.That means waves are ending a 46-year partnership with advertising agency BBDO New York.
WPP wants to sell Kaido to Bain Investments, valued at about $4 billion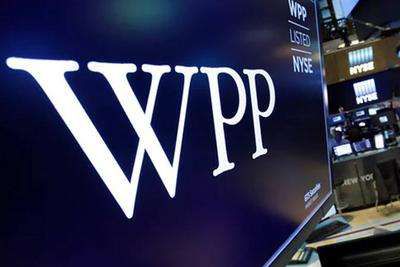 Kantar, part of WPP, has the latest in a long list of prospecting buyers:Bain Capital.Bain Investments is in talks with WPP recently about buying a major stake in Keddle, which is currently valued at about $4 billion (including debt), according to multiple sources, including the Wall Street Journal and Bloomberg.Monday's WPP statement confirmed the news.
Ali Vice President Li Shaohua:Ali's economy is sinking the market
Ali Group Vice President, General Manager of the Village Division Li Shaohua recently revealed that Tmall, Taobao, Poly cost-effective, rookie, Alibaba Cloud, ants, nails and other Ali economic business, has been to a certain extent involved in the entire group's agricultural-related business, in the sinking market launched a cross-BU, cross-end, cross-team "general assembly war.""In the sinking market, we have two advantages:Technical advantages and mentality advantages.Technically, big data precipitation can help county industries upgrade and drive rural revitalization through digital engines.Mentally, there is no profit pressure on us to do agriculture."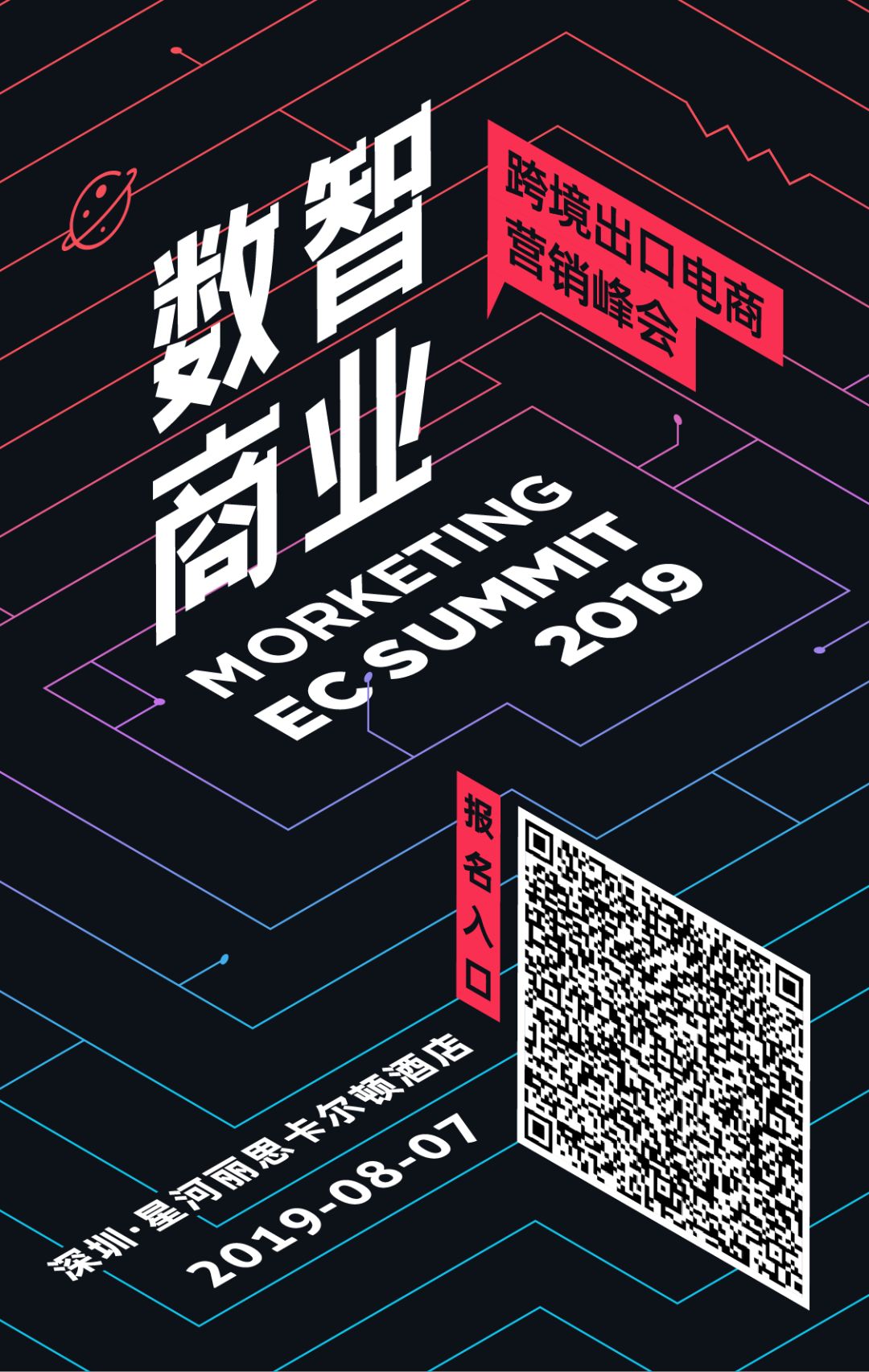 ---