Google search ad keyword settings tutorial
When we run Google ads, keyword determination is the top priority, finishing the collection of keywords there are many ways, but a lot of new people just started running, it doesn't matter casually add some keywords up, so in fact, it is a waste of money.
This article says the next few more practical keyword collection methods.
1, competitor website keyword collection
For example, I did a couple ring site, now to run Google search ads, first I will look for several competitor sites, found the site: lajerrio.com, need to use the tool site:

https://neilpatel.com/ubersuggest/, after entering the target site on the tool website, you can see all the popular pages.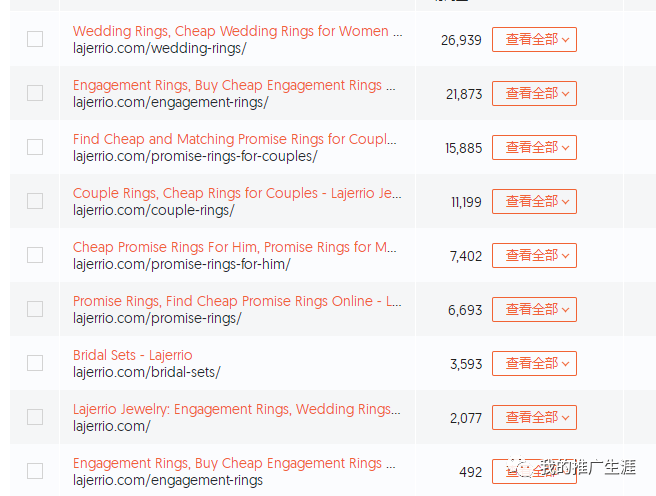 I'd like to look at lajerrio.com/couple-rings/this page, click "View All" on the right between 20 and


You can see that this page has a total of 11194 keywords to bring traffic, note that these keywords are seo natural ranking to get traffic, we just use their own Google account to log in, you can fully view the 11194 keywords, the approximate number of visits to each keyword, each click fee will be prompted, believe me, you can use this method to find a lot of cheap and easy to use keywords.

PS: Additional tips, some keywords although the search volume is not high, but better in the low cost per click ah, we do not ignore.
2, competitors advertising keyword collection
Tools to use: similarweb.com, semrush.com

Both sites are paid to enjoy the full functionality, of course, if necessary, I would recommend to buy one, similarweb 199 knives a month, semrush 99 knives a month, the general choice of semrush is enough.

Let's look at some of the specific keyword-finding features of semrush.

(1) Enter keywords, you can see that the system will list a wide range of keywords, match keywords, exactly match keywords are what, search volume and cpc bid is how much.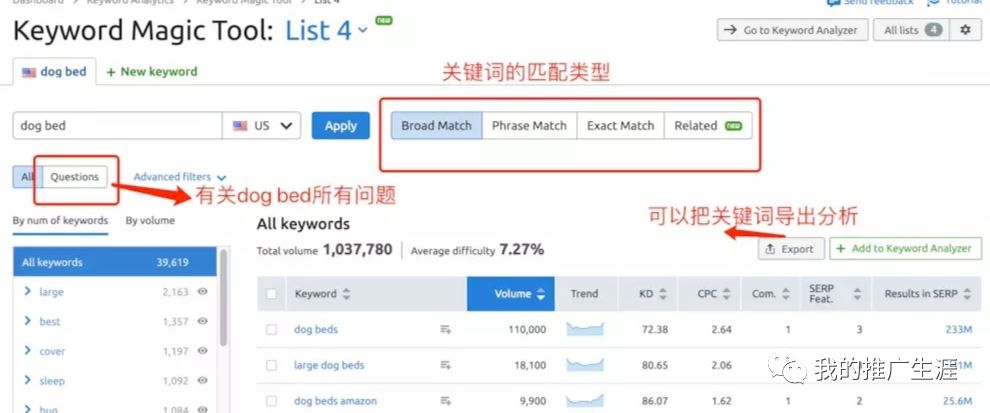 (2) enter the competitor's website, you can see those keywords, you can also see the advertising copy Oh, do not know how to write the advertising copy of the children's shoes are relatively cool, we can copy under.


3, Google's official tool to use
Google keyword planner, this certainly a lot of people know, but how to really make good use of it?

Enter your competitor's URL and you'll see the detailed keywords.
Another particularly useful area is that you can belong to a specific page, such as lajerrio.com/couple-rings/to find out what keywords are on that page.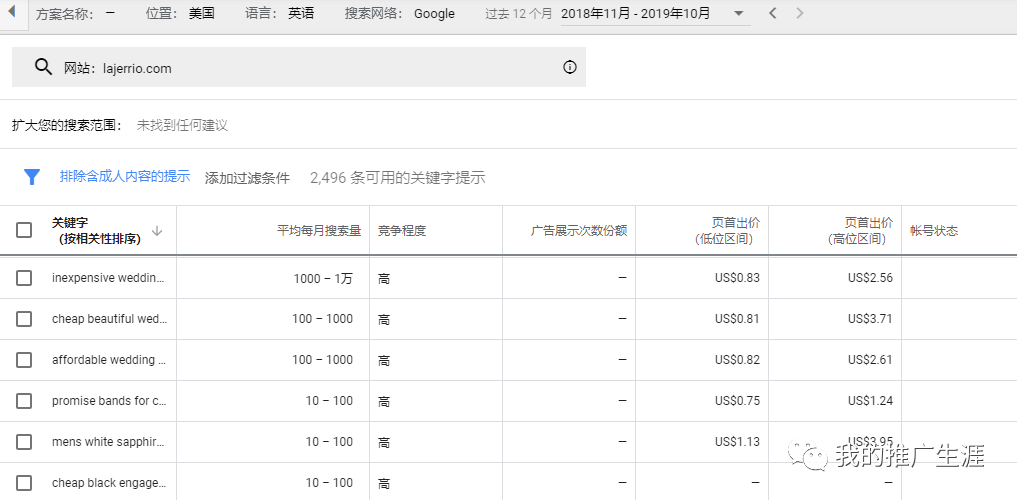 (2) You can enter keywords to get the highest cost per click, how many clicks you can get, and the total cost.


Finally, the key words can simply copy competitors, if you can find a site for years to run Google search ads, then basically it is certainly profitable, then you can try to copy under, and then apply to their own ads.

---