Google Editor - Google Ads Easy To Build.
The following article is from Silkruzan College. , a small compilation of the author's course.

Silkazan College.
With audio and video standard courses throughout the digital marketing process, 10 minutes to master a marketing skills, one minute to understand global business inspiration and business opportunities, inquiry analysis, effect improvement decryption, find customer skills... Keep up with new trends in digital marketing and make your drainage effect 10 times more effective!
Google, the world's leading search technology company, has long been favored by companies, and Google Ads is a must-have for companies. Setting up a campaign in a just-signed google account is complicated, so how can it be easier to build ads and manage our Google Ads account more easily? Today, share a magic device for efficiently managing Google Ads ads, the Google Ads Editor.
Google Ads Editor is a powerful tool, what are the specific advantages?
✸ support bulk modification tools to make multiple changes in the account;
✸ support viewing campaign information;
✸ support the simultaneous management, modification and viewing of multiple accounts;
✸ supports searching and replacing text across multiple ad groups or campaigns;
✸ supports undoing and restoring multiple changes when you modify your campaign;
✸ support can be changed in the draft before being uploaded to your account.
Teach you the Google Ads Editor and use it easily today.
First, the Google Ads Editor details the instructions.
1, build a new campaign use process:
1.1 Google Ads account login in the editor;
1.2 Campaign Creation - Create Ad Group;
1.3 Ad keyword upload;
1.4 Ad production to add additional information;
1.5 Set up basic advertising information such as ad delivery time, location, device settings, etc.
2, bulk editing ads.Series.Process of use:
2.1 Bulk uploads;
2.2 Bulk modification of keywords;
2.3 Bulk modification of advertising language;
2.4 Ad landing page links are bulk modified.
Second, the Google Ads editor's editing use of notes.
1, The basic preparation before the Use of the Google Ads Editor:
1) First we need a Google Ads account;
2) Download the Google Editor URL as follows:
Download: https://adwords.google.com/intl/zh-CN_cn/start/tools/adwords-editor/;
3) Google background login assist - need to connect the server before using the editor,
Open the upper right corner of Google Browser Small Earth, select the server to log in to, enter the user name and password, select the earth from gray to blue;
4) Search switchysharp and add it to Google Chrome;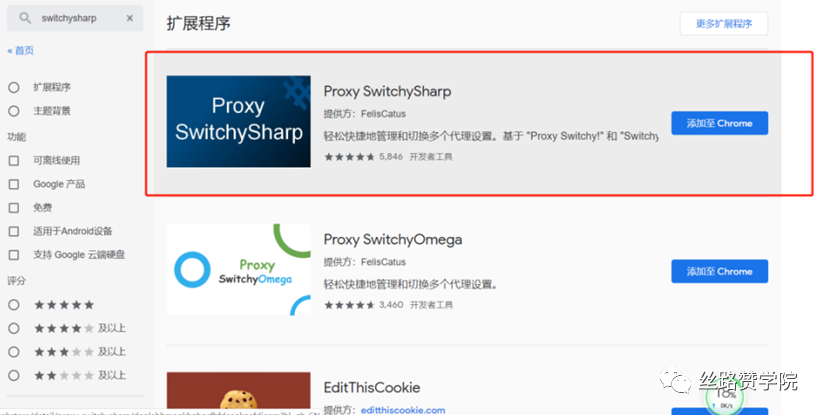 5) according to the following diagram operation to set up;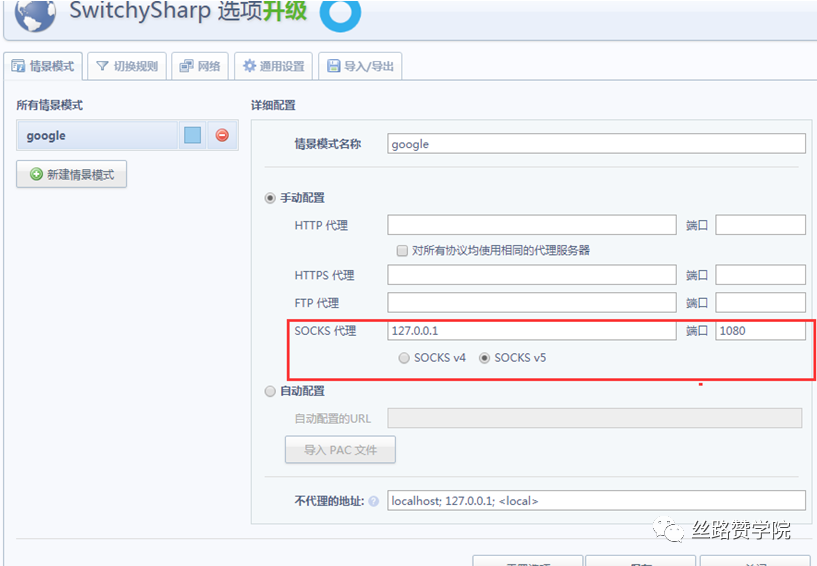 6) Check if the editor settings are as follows: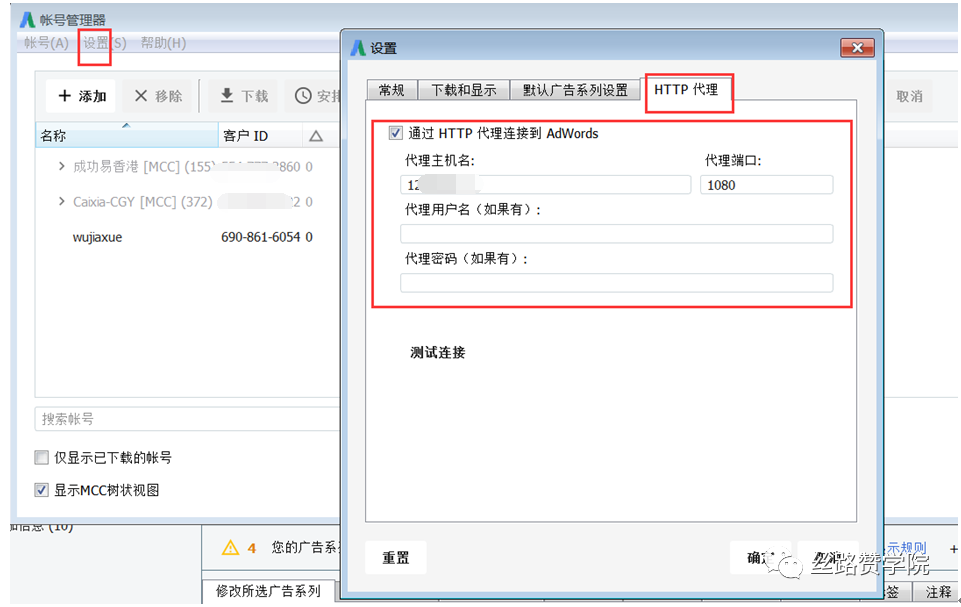 2, Google Ads Editor detailed instructions are as follows:
1) The use of a new advertising series:
If you don't need to build a new campaign, follow these steps:
Add an account.: choose to use the in-app browser to log in, enter the account number, password for the account login;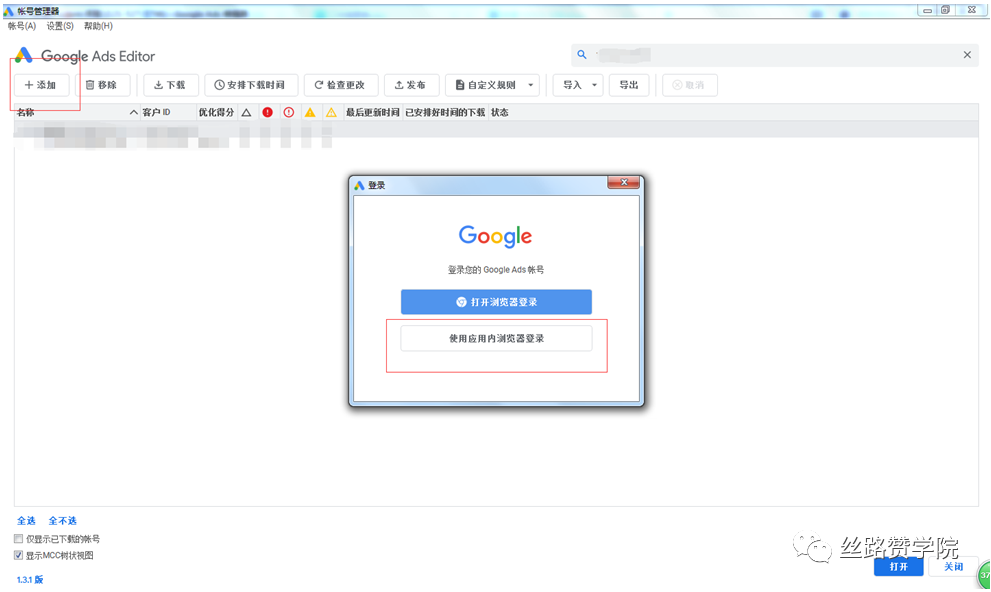 Add campaigns and create ad groups.: Select your campaign in the list of types on the left, click Add campaigns, add your campaigns and set your campaign name.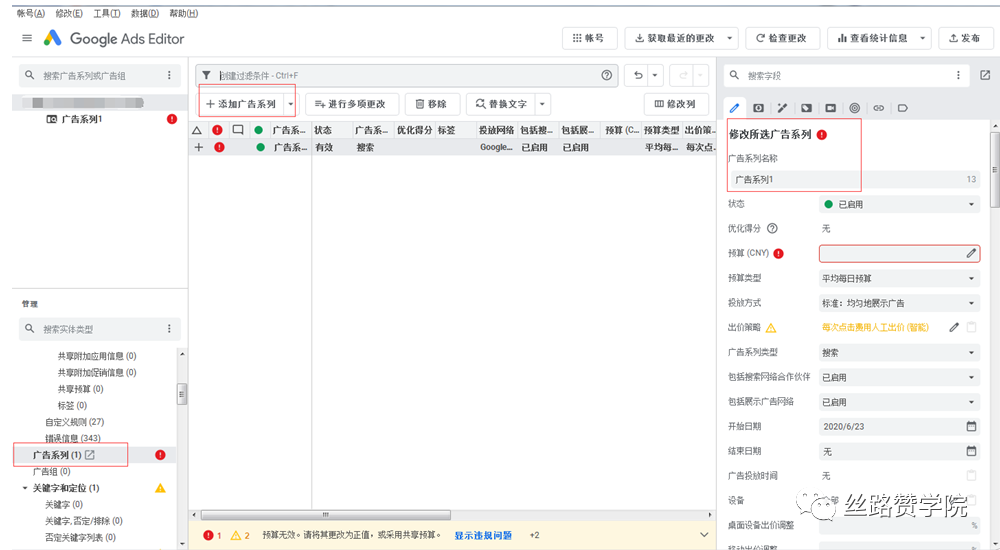 Once you've created your campaign, you're ready to start creating an ad group, click on an ad group below the campaign in the type list, click Add an ad group on the right, and set the basic settings for your ad group on the right.
Add keywords.: If you add a single keyword to select a keyword in the list of types, click Add keywords, click Add keywords in the modification panel, select a match type.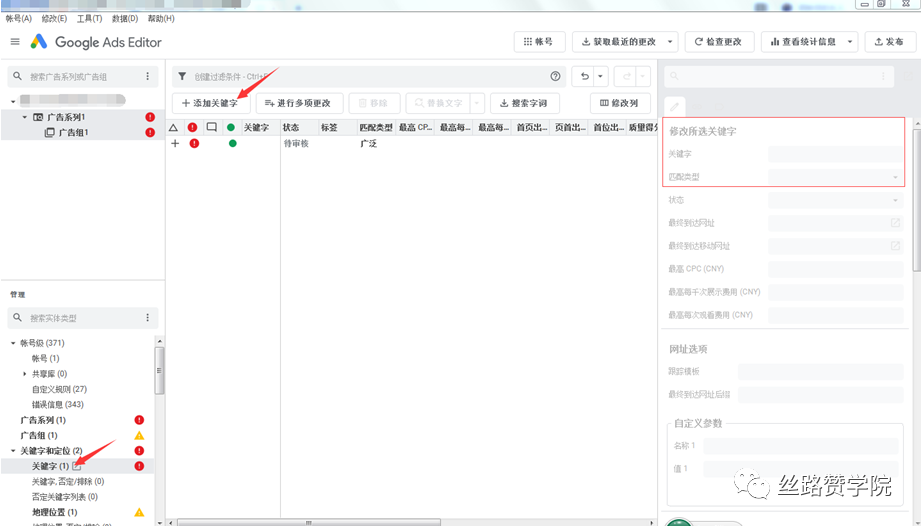 If you're using a spreadsheet or text file that contains keywords, you can copy the list directly and paste it into the Google Ads editor, noting that what you must prepare is the campaign name, ad group name, and keyword.
Ad production and the addition of ad extensions:
Select ads in the type list, select the type of ads you want to serve, take creating search ads, click Add Search Ads in the Change Panel, and add a title and a description of the ad content on the right.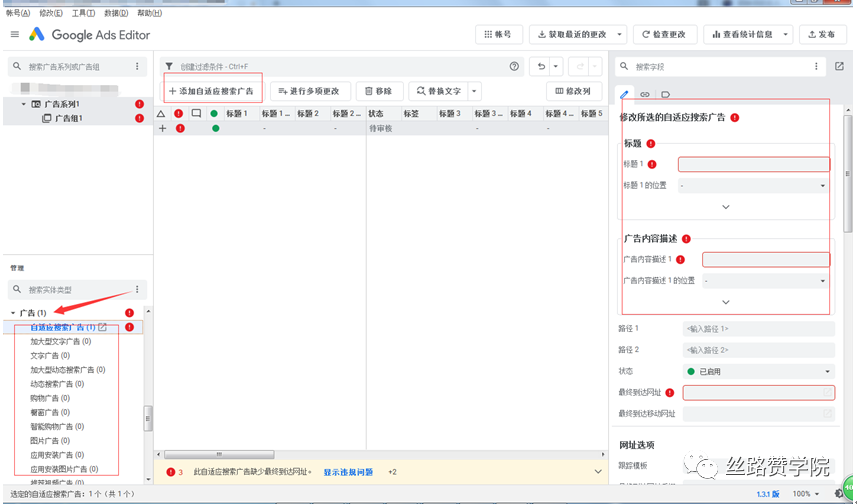 Select the ad attachment information below the type list, include slink, promotional information, telephone, structured summary, SMS, address, price, app, promotion and other attachment information, click on the additional information that needs to be clicked, to add a link as an example, click on the ad attachment link, click on the ad attachment link in the modification panel, upload the additional link that needs to be displayed, click ok.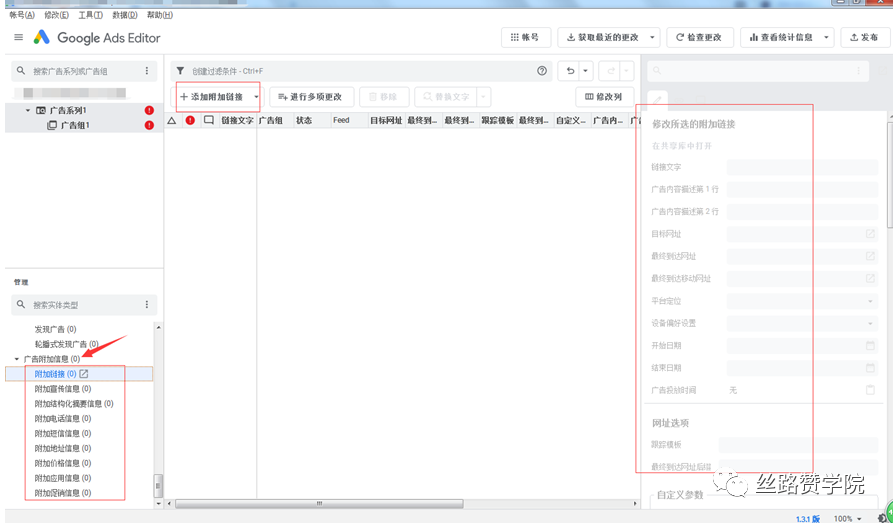 Set up basic ad information such as ad delivery time, location, device settings, and more:
Operation here a campaign has been set up, and finally we also need to create ads according to different needs to set, modify according to the standards for advertising delivery, some basic settings such as ad budget - delivery mode - bid strategy - campaign type - device - location targeting - exclusion of content and other basic settings.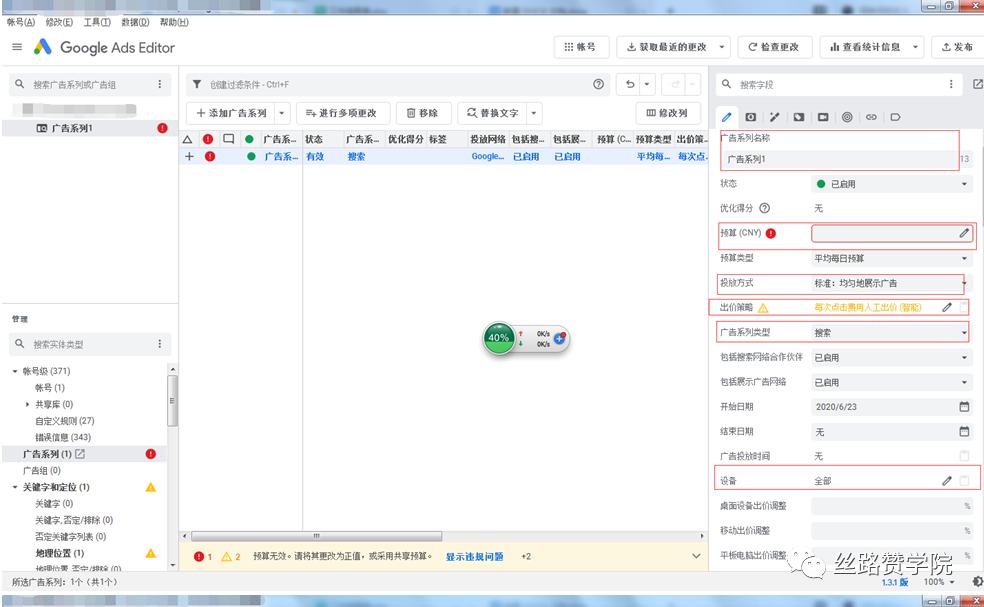 3, bulk editing ads.Series.process.

If you have an existing campaign and want to make changes in bulk, you can do the following:
1) First, sync the Google Ads editor with the Google Ads account data to get the latest data to your account.
Note: Get the latest changes: Generally choose faster.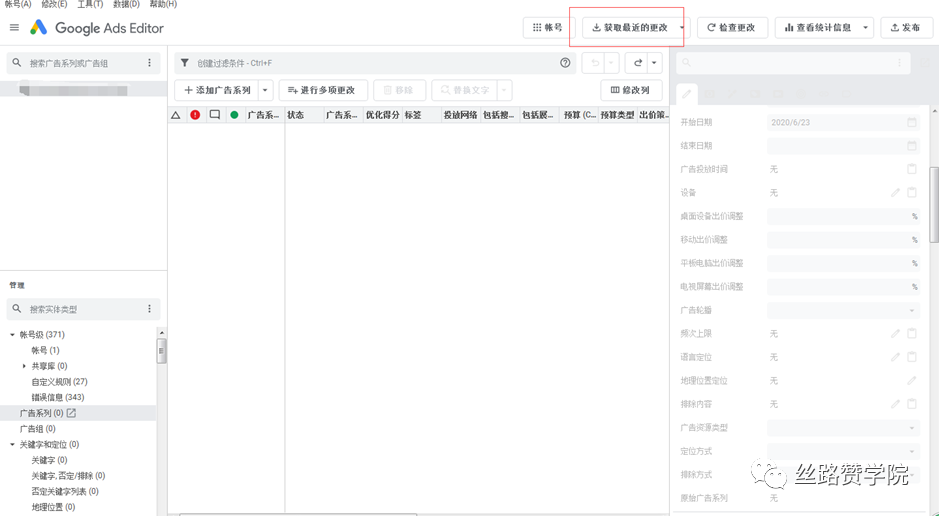 2) Content upload: click on the account in the upper left corner of the import paste need sending content.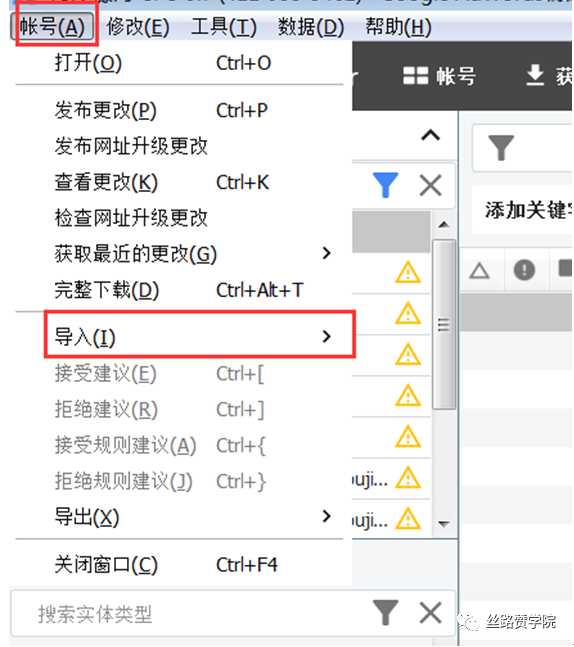 3) Fill the content according to each corresponding content.
Note: Advertising title requirements: no more than 30 characters;Advertising description requirements: no more than 90 characters;When the text is pasted, select Process.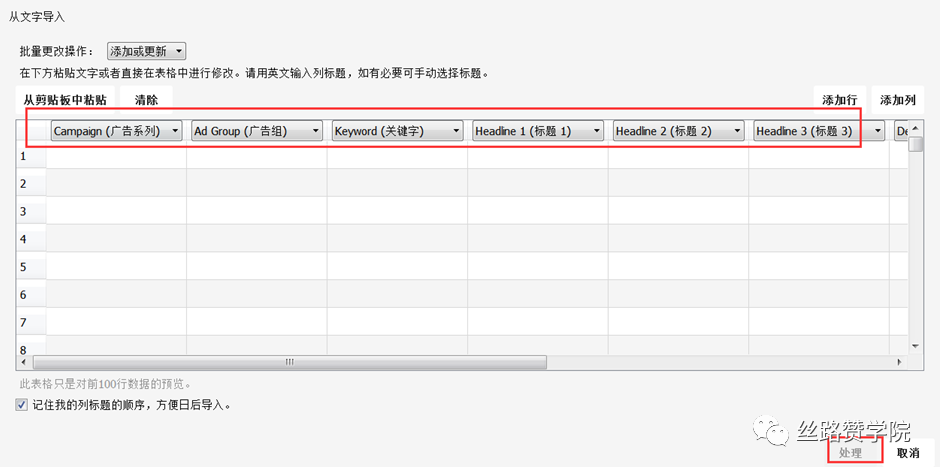 4) After pasting the content to choose to publish, the content that needs to be uploaded on the successful upload;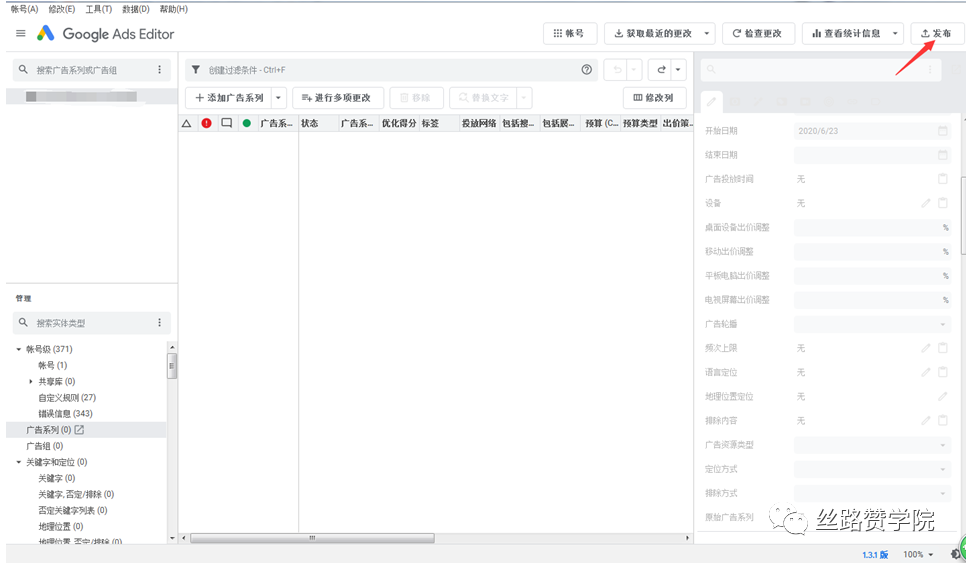 5) Once we upload your content, we also need to set up your campaign.
The contents are: run type, ad status, language, geographic location, device adjustment, budget settings: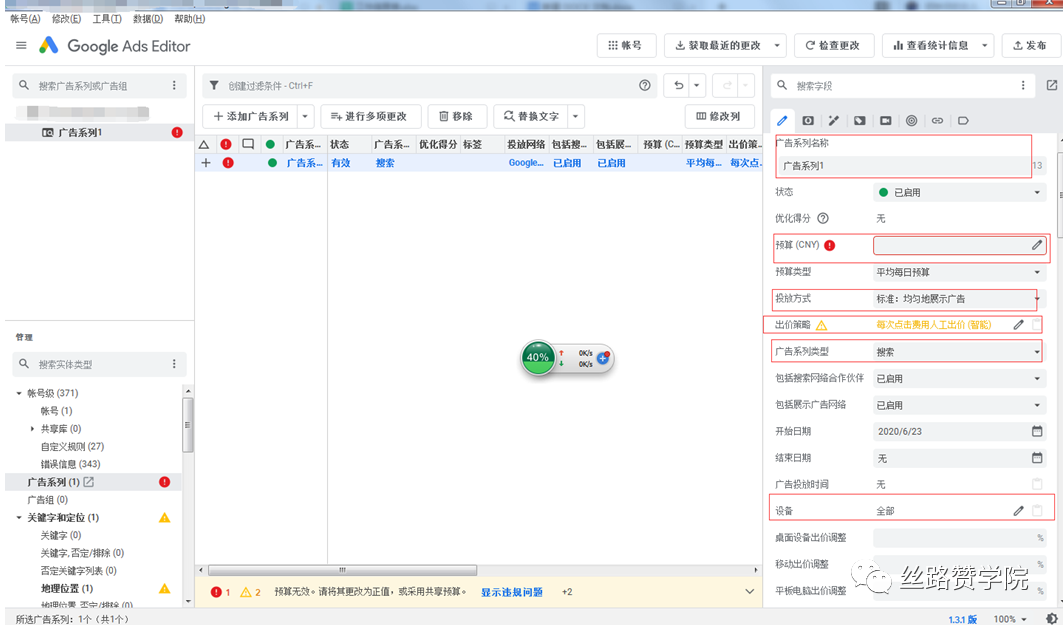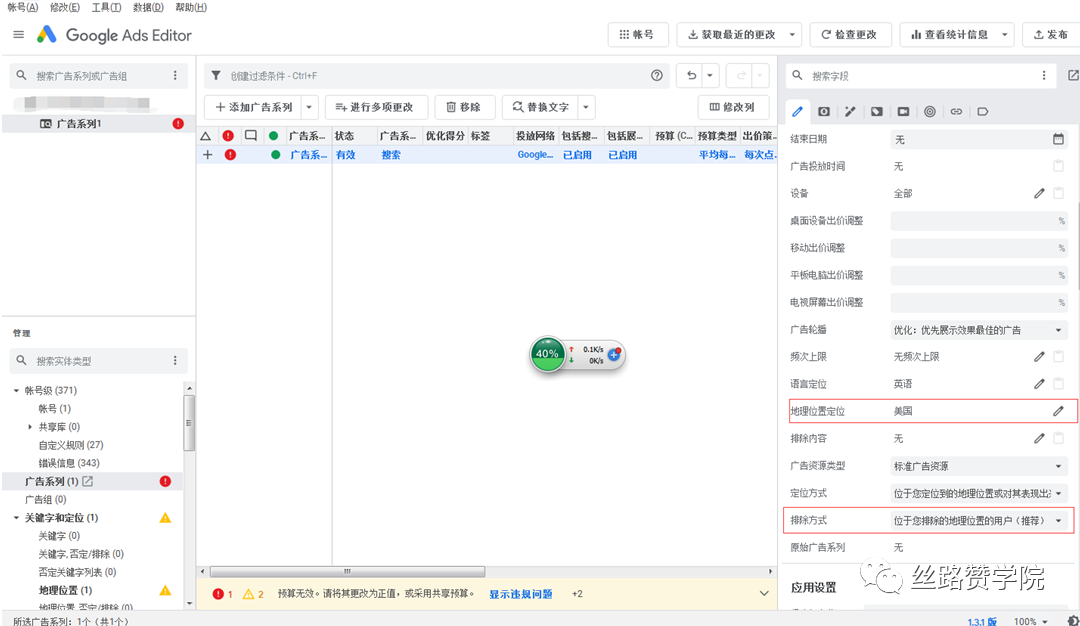 Note: Once you've set up, remember to choose to publish, otherwise your modified content won't sync to your Google account.
The editor lets us not only upload basic content ad groups and keywords for your campaign, but also change your campaign's settings, as well as your account's settings.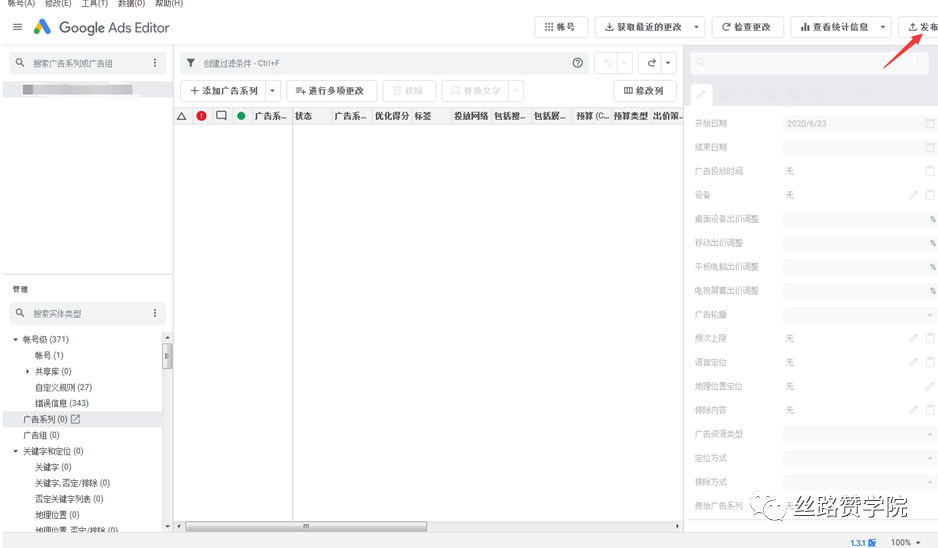 4, ad delivery time settings.
When your ads run, you can't do this content in Google Ads, select settings in your campaigns, select all your campaigns, click On Change, and change your ad delivery time, where you can set your ad time as needed.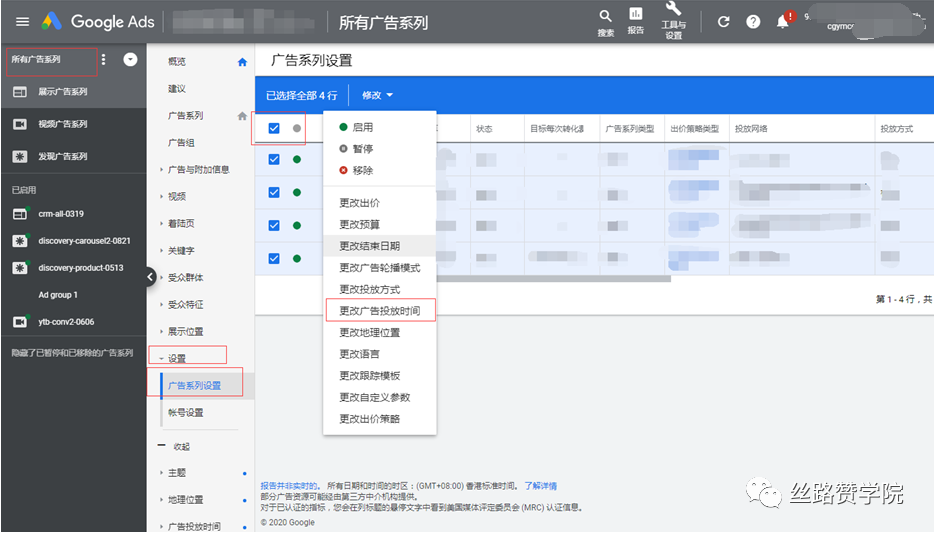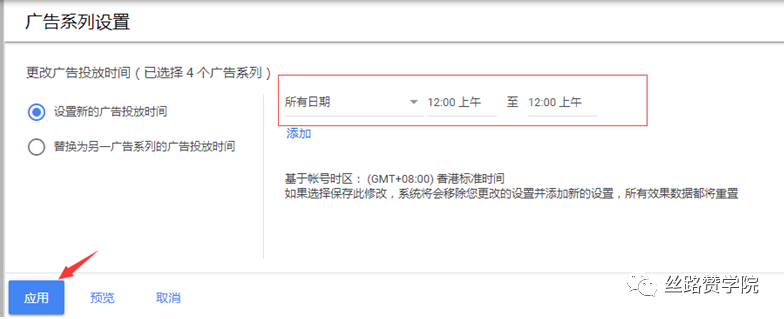 Operation here we have completed a complete campaign set up and set up, in the establishment of a large number of advertising groups and keywords encountered, if from the Google Ads account operation upload, must be a very large work content, but also we now have an editor this good helper, can easily help us solve the problem of comparative headache, so as to solve the problem of the campaign more efficiently.The following highlights have also emerged in the latest version of Google's editor, with some new changes.

5, create a shared budget in the editor.
You can create a shared budget in the Google Ads editor, let multiple campaigns share a budget, click share a library in the list of types, select a shared budget, add a new shared budget here, click Add a shared budget, if you want to update or modify the shared budget on the right side can also be done, but also can be synchronized to the account.To update your shared budget, click Make several changes.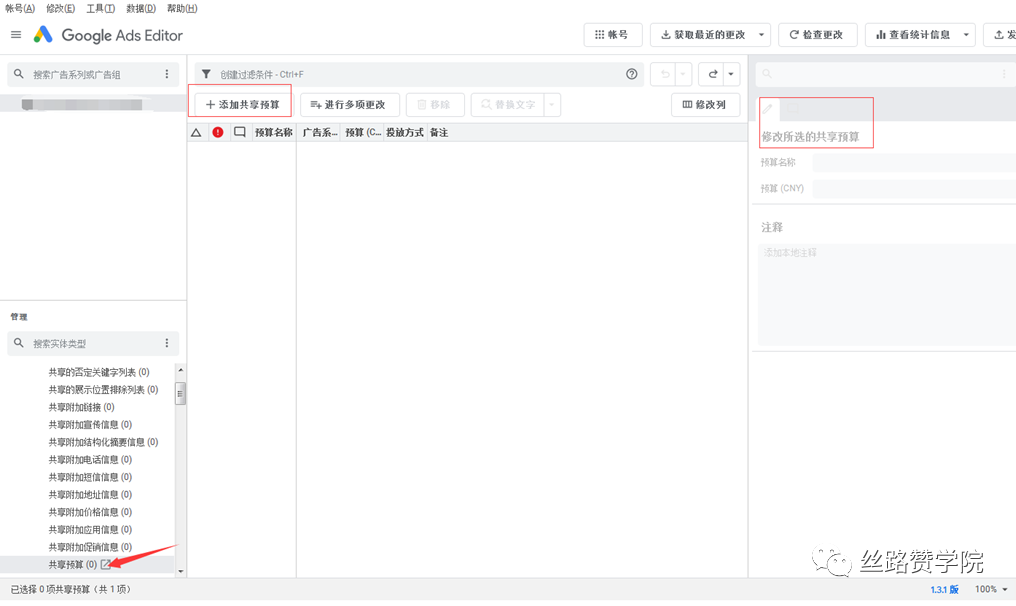 6, the editor in the optimization score introduction.
The Optimization Score estimates how well your Google Ads account will be set up, with an optimization score of between 0% and 100%, and 100% indicates that your account can reach its full potential. The optimized score for your account and campaign appears next to the customer ID in the Changes panel. You can select multiple accounts or campaigns to see their overall optimization scores in the Changes panel.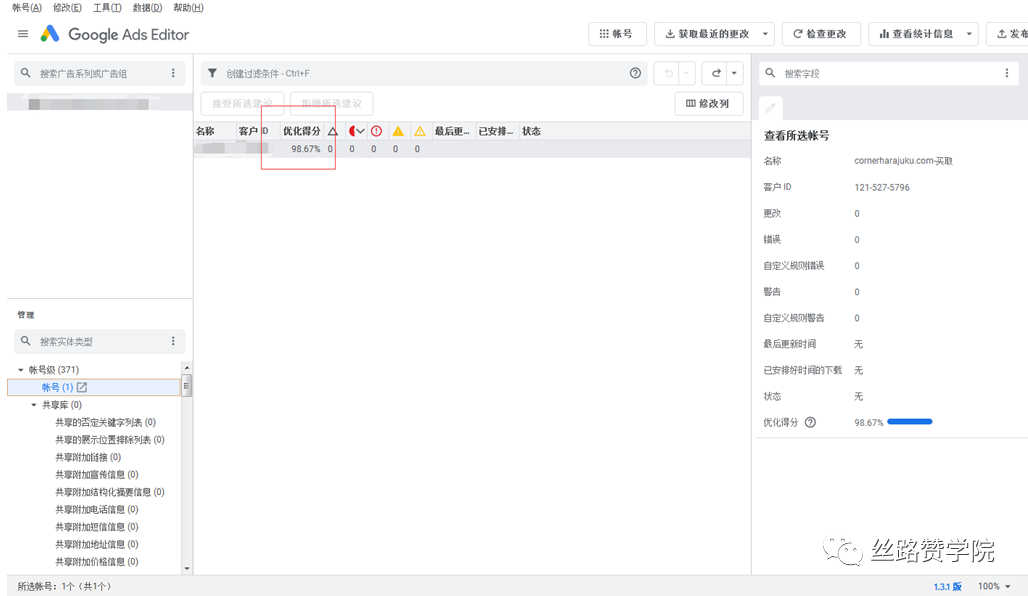 Third, the Google Ads editor's editing use notes.
1. Google Ads is used for data viewing, and the Google Ads editor only does account operations.
2. When your ad was served.Bulk setup needs to be made in Google Ads, which is not available in the Google Ads editor.
3. The default browser must be when the Google Ads editor is in use.Google Chrome.。
4. You need to choose when adding your account.Sign in with an in-app browser.。
5. If you've done something about your account in Google Ads, you'll need to download the latest updates in the Google Ads editor to sync the information to make sure that the information you see is the latest information in your account.
6. Each editor operation is required.Upload., otherwise the action is invalid and cannot be updated in your Google account.
See here and believe you know a certain idea of the Google Ads Editor, a free-to-download app that helps us manage our Google Ads campaigns. The basic process is also very simple, it can download one or more accounts, make changes offline, the focus is offline Oh, that is, we can also do so without the need for an outside network, and then upload the changes to the Google Ads account. It can help us save a lot of time, in terms of managing campaigns, whether it's the new campaign set-up of the account or the bulk modification of the campaign, it has become our good helper, let us feel the convenience of using the editor's practice together, with the help of the Google Ads editor to better manage our Google account, improve the performance of ads, increase conversion rate, help the sea enterprise sing along the way.
Original investment: Beijing success Yi Qixu.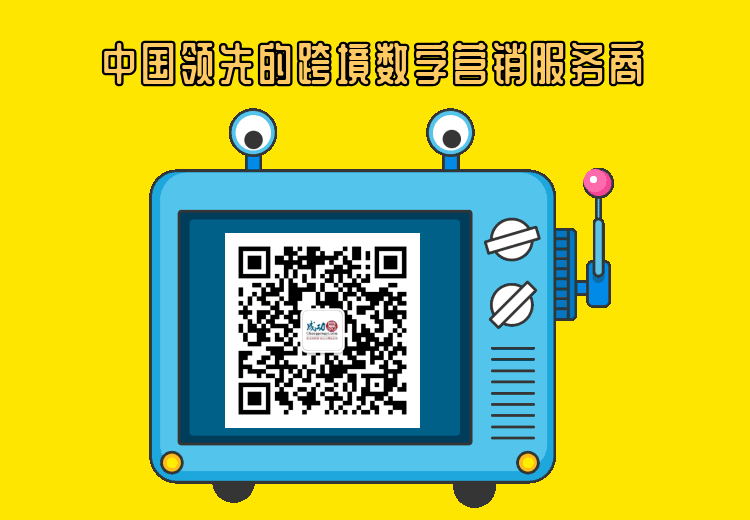 ---