How do I choose a reliable Valley Google advertising agency?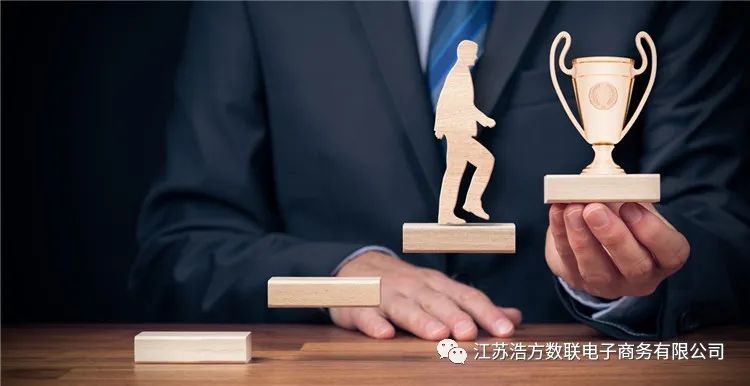 Wordstream once did a survey, in Google advertising promotion of small and medium-sized enterprises, 25% of advertising spending is due to some basic mistakes and pure waste, or because advertising agencies do not seriously manage the account, active optimization, improve the quality of advertising points caused.
That is, if a company has a $5,000 a month's advertising budget, it's going to waste $15,000 a year.
However, how to polish your eyes and choose a truly reliable advertising agency?
1) How can I tell if the agent is trustworthy?
Look at the transparency of account management. Some agents don't give customers permission to Google or Analytics accounts, which is a dangerous sign in the first place.
Successful advertising first of all depends on the mutual communication between the two sides, to achieve the most accurate grasp of the product, the audience, enterprises should be able to see at any time, clearly what the agent has done to the account optimization, what effect, and provide feedback. From another point of view, many foreign trade enterprises themselves do not have enough professional advertising management team, through the run-in with the agent, you can slowly learn to account management methods, so as to gradually get rid of the dependence on agents.
Finally, there are permissions for an ad account, and it's clear that not all expenses are clearly spent on ads.
2) See who is managing your account?
Account managers in the industry are very uneven, from just started to the first, but also very proficient. The difference is whether Google's advertising executives have gained enough experience in the past or are practicing with your account. To put it bluntly, is whether your ads are used to pay Google or to newbies at agency companies.
3) Is it a dedicated Google advertising agency or a comprehensive digital marketing company?
It can only be said that there are pros and cons. Digital marketing companies are more likely to be able to advise on marketing strategies. For example, a company decided to do Google advertising promotion, find a special agent, the agent will immediately start from keyword research. Digital marketing companies, on the other hand, will look at the strategic point of view, Google advertising is not the company's current best choice, but also to see whether the page or the site has been optimized, advertising led to traffic conversion rate.
But on the other hand, Google's advertising agency, which specializes in Google advertising research, would theoretically be more professional in this segment. So it is still to look at the positioning and demand of enterprises.
4) How to ensure that the agent's work is of high quality?
First, make sure that the person managing your account has at least passed the Google Ad Management Qualification Exam. But this certification alone doesn't tell the word. In addition, we should also look at the actual operation experience, the agent's internal quality control process.
It is easy to ask agents what the process is for them to usually take over a new account. There is no included market research, keywords and advertising group testing and other links, so as to determine that the agent is not perfunctory.
5) What are the key metrics the agent focuses on?
The final measure of Google advertising is ROI-return-to-investment ratio. A good agent focuses on and measures the actual output that comes to the customer, not the sheer volume of traffic.
For example, the most important conversion for e-commerce customers should be orders, while for B2B mechanical customers, the most important measure of advertising effectiveness should be inquiries because customers need more involve sales to buy.
Unless the company aims to increase brand exposure and attract customers in the awareness phase, there is little reference value to simply measure the click-through rate of advertising, or the traffic generated by the ad.
The first thing the enterprise needs to know is what its goal is, and then communicate with the agent how to achieve it. But in any case, if agents keep promising to bring more traffic, it's mostly unreliable to get a top-ranked ad positions, etc.
In short, the ultimate goal of advertising is to increase leads and revenue at a lower cost, resulting in a better return on investment.
6) What is the reporting mechanism of both parties?
How often does the agent update your report and what's in it? This is also an important point. Because in digital marketing, all decisions are based on data. The analysis report gives a clear picture of what data the agent relied on, what actions were taken, and what the results were.
These require both sides to agree on the progress and effectiveness of advertising management before cooperating.
7) What is the agent's data analysis ability?
It's not enough to rely solely on Google's advertising background to do data analytics. Good agents can look at the overall performance of the site from a higher perspective, analyze the sources of traffic, and how paid ads can drive customers forward in the purchase process.
But Google Analytics has an error in settings, the analysis goes wrong, and the conclusions based on this data are biased. Worse still, companies are confident in the data and are making radical changes to their marketing strategies.
So before you start advertising, make sure that there should be at least one person on your agency team who can make sure that you have a plug-in in your site's background that tracks your data, and that you track it in real time.
Summarize:
The impact on the advertiser's agent is immeasurable for the overall marketing strategy. Good agents can not only provide strategic advice, but also in the operational level for enterprises to obtain accurate, convertible traffic, reduce advertising costs, so as to maximize marketing results.
Nantong Haofang, Google Outing Experience Center.
We focus on it.Help more traditional real economy, manufacturing, small and medium-sized enterprises with the help of Google platform to create a better international brand image, more international customers, for enterprises to provide full tracking services, to fully meet the transformation of enterprises, global brand personality needs.
Follow us for more information about companies going out to sea.
---