Global Happiness Survey 2020


According to the survey, China had the highest happiness index among the countries surveyed, with 93 per cent Chinese happy or happier people.
Between 24 July and 7 August, Ipsos surveyed nearly 20,000 people in 27 countries worldwide through an online platform. Participants ranged in age from 16 to 74.
Over the past year, the Chinese 11 percentage points, ranking first among all countries, according to the survey. The Netherlands and Saudi Arabia came in second and third with 87% and 80%, respectively.
Canada and Australia, which were in the top two last year, have significantly reduced their happiness this year: 8 per cent in Canada and 9 per cent in Australia. In addition to the two countries, India, the United States, Spain, Peru and other countries, the happiness index fell by 8% or more.
The survey also showed that the global happiness index will average 63% in 2020, almost the same as last year. But overall happiness has declined over the past decade, with the proportion of respondents who think they are happy falling by 14% between 2011 and 2020. China, on the other hand, is the only country where happiness has soared, Chinese percentage of people who are happy has risen by 15 percentage points.
In addition, Ipsos investigates the sources of happiness. The results showed that people's happiness this year was more due to relationships and personal health and safety than last year. Of the 29 sources of happiness listed by Ipsos, 55 per cent chose to be healthy.
This shows the global public's safety and health concerns at a time when the new crown outbreak is raging. In this difficult war against the epidemic, the Chinese government has always put people's lives and health first, and people's sense of security and well-being has continued to improve. Earlier, Blackbox Research, an independent pollster in Singapore, released a survey of people's satisfaction with the government's fight against the disease, showing that Chinese mainland of the world's 23 economies were the most satisfied with the government's resistance.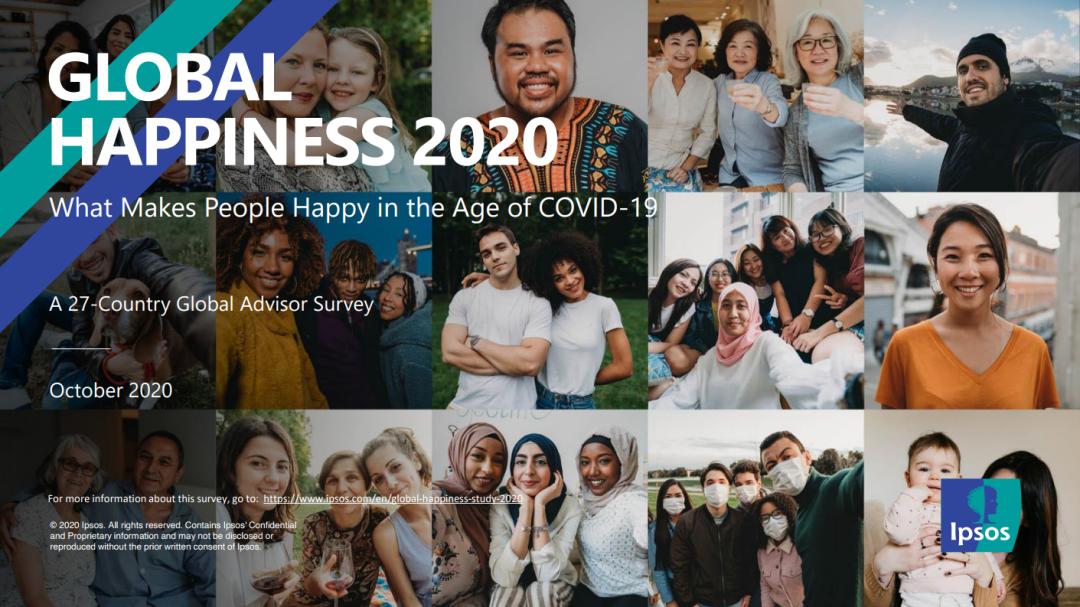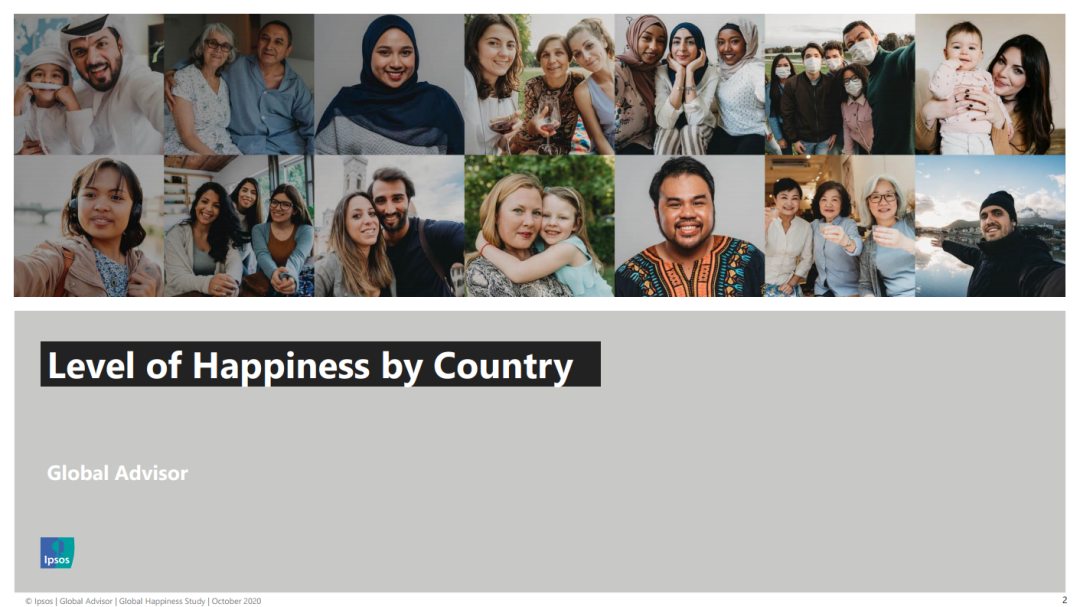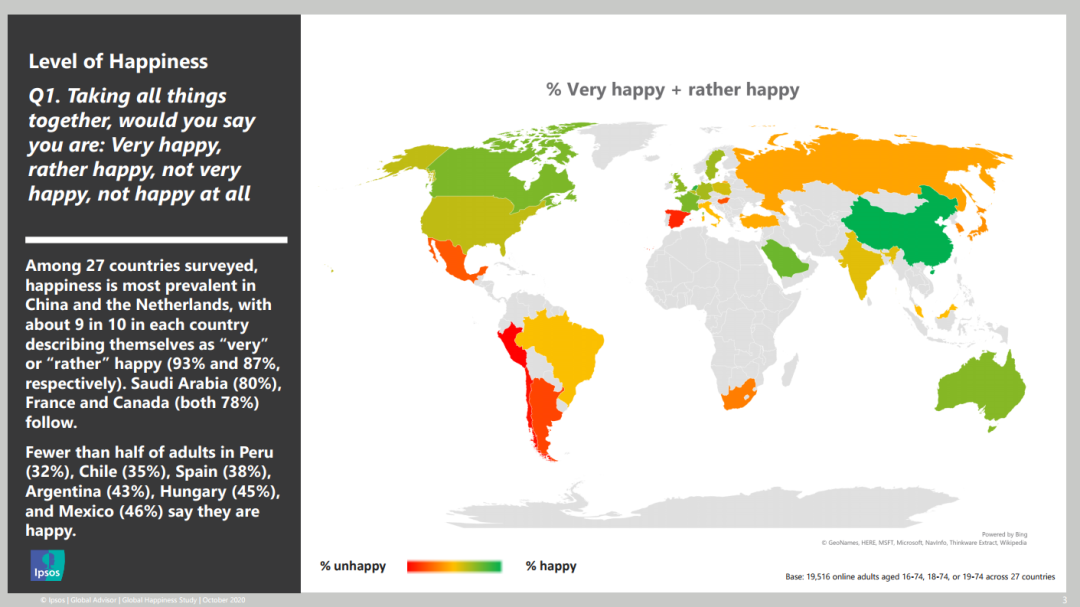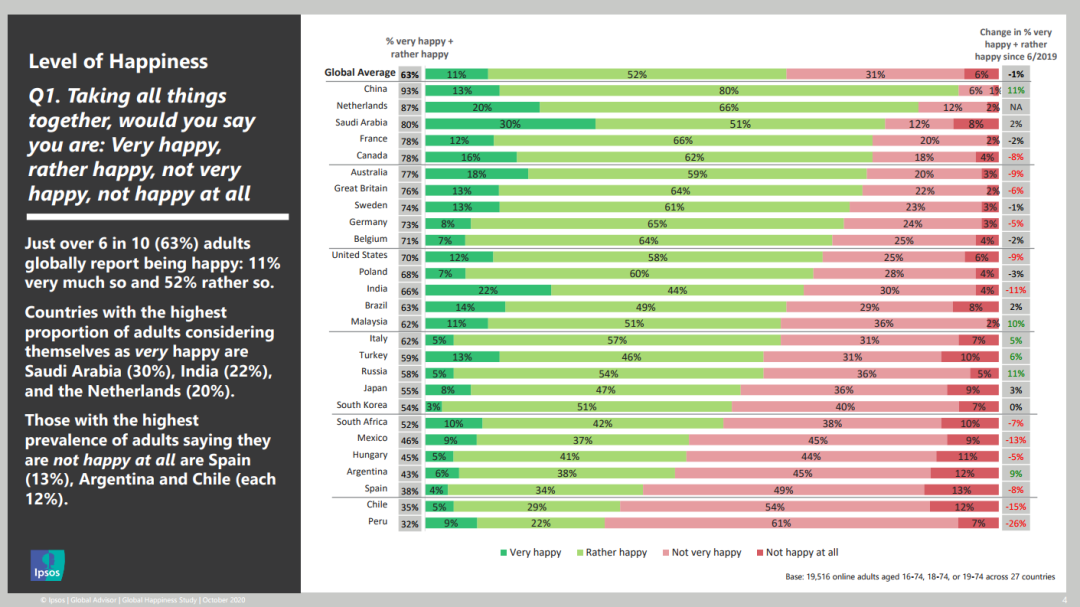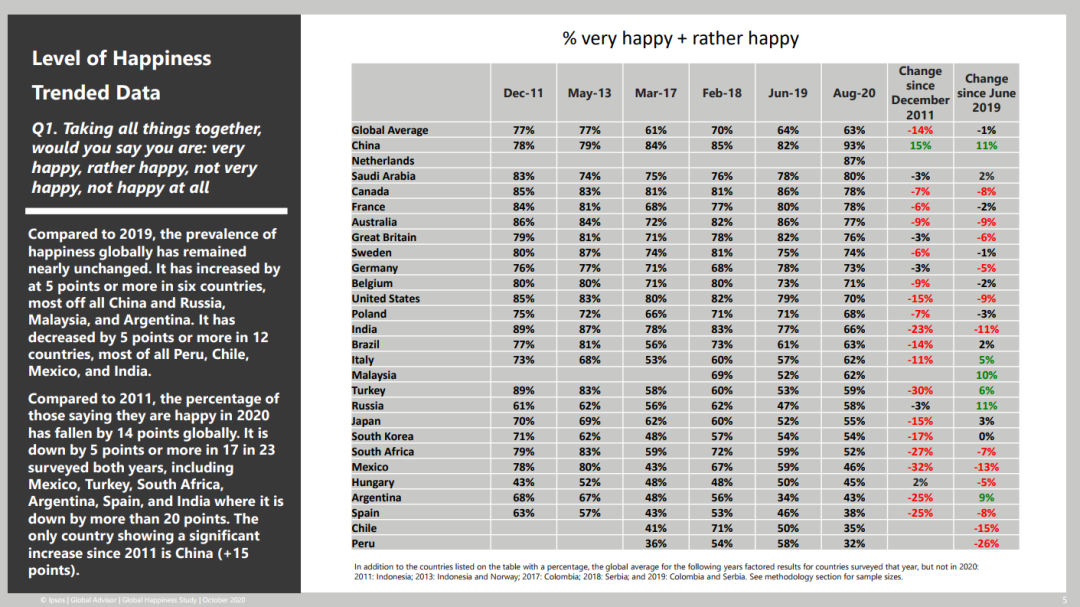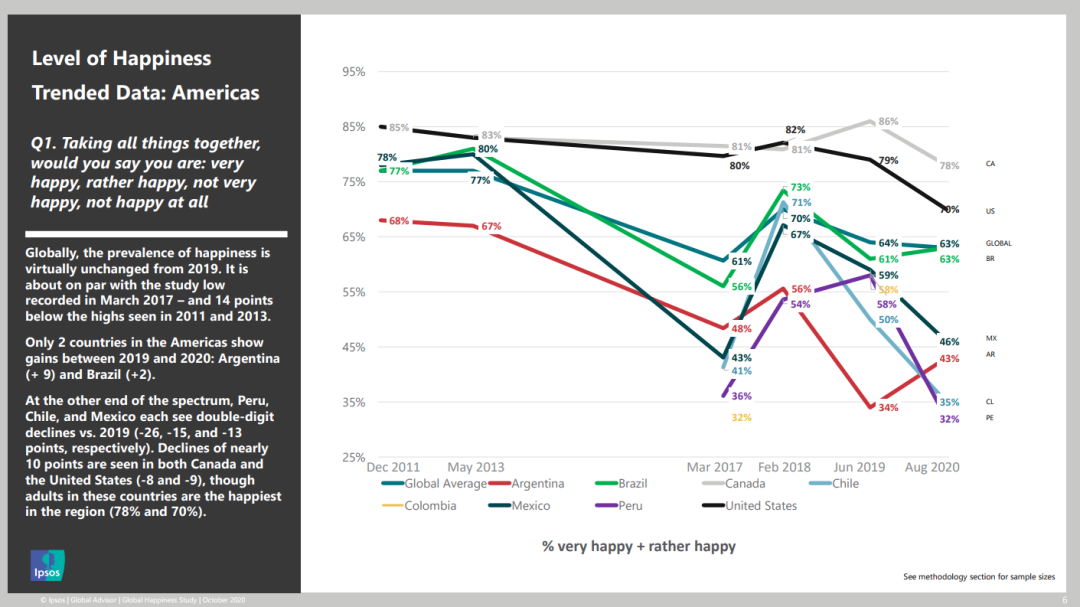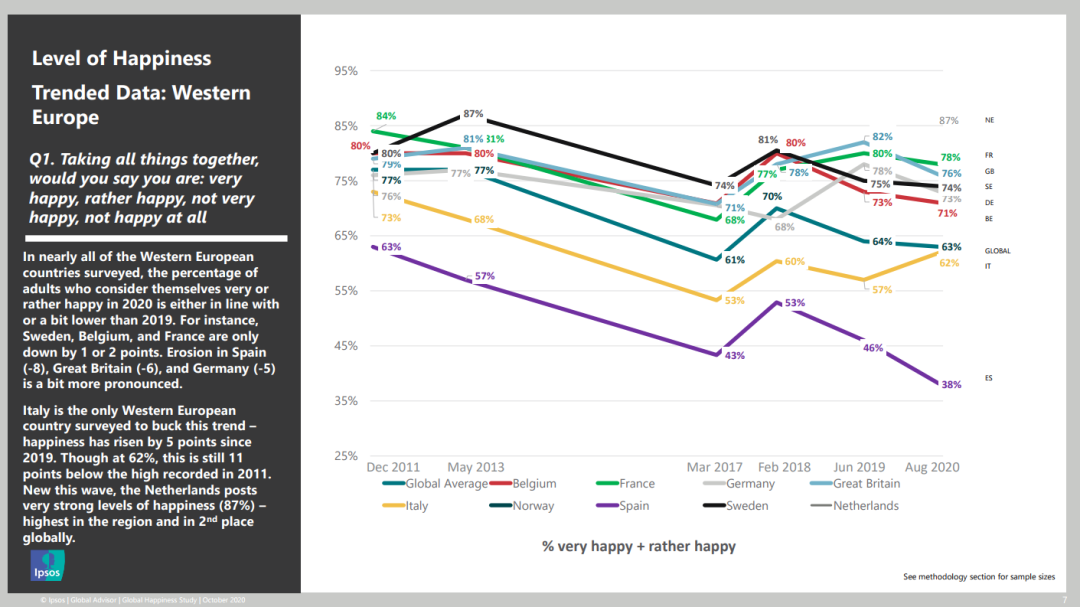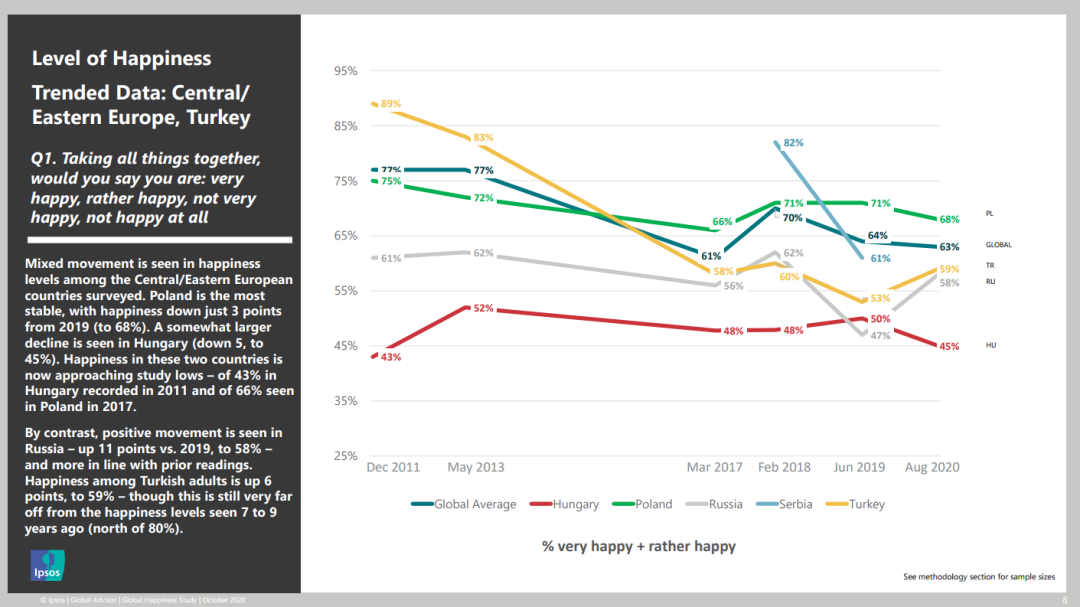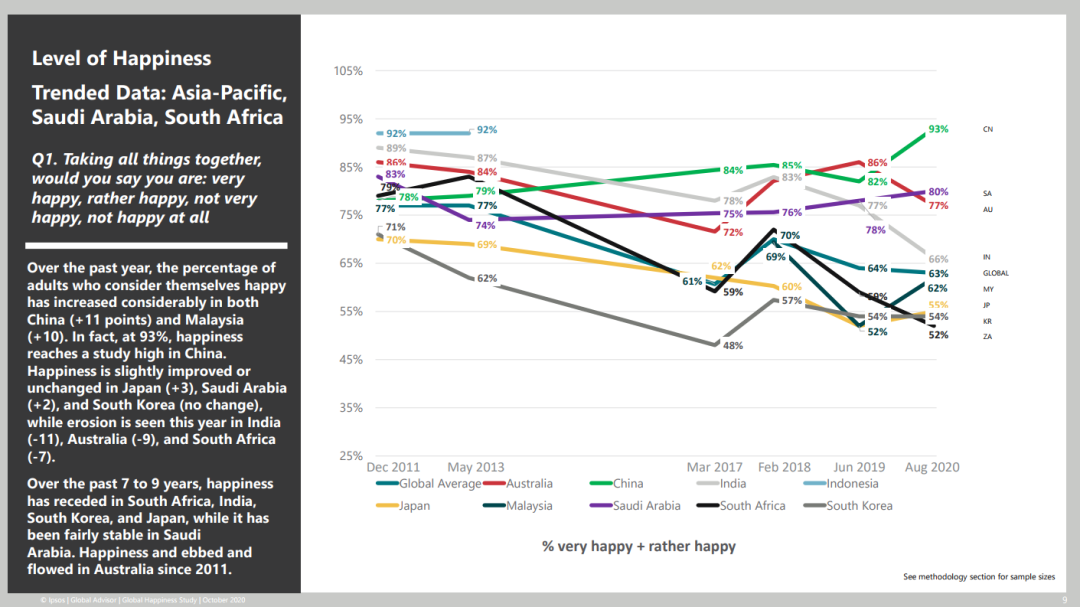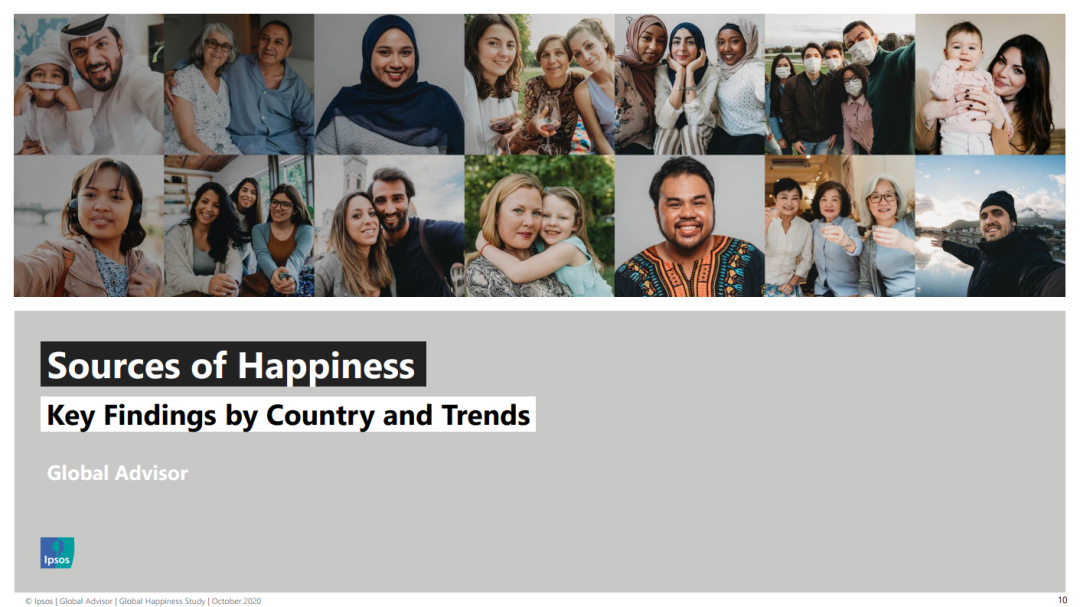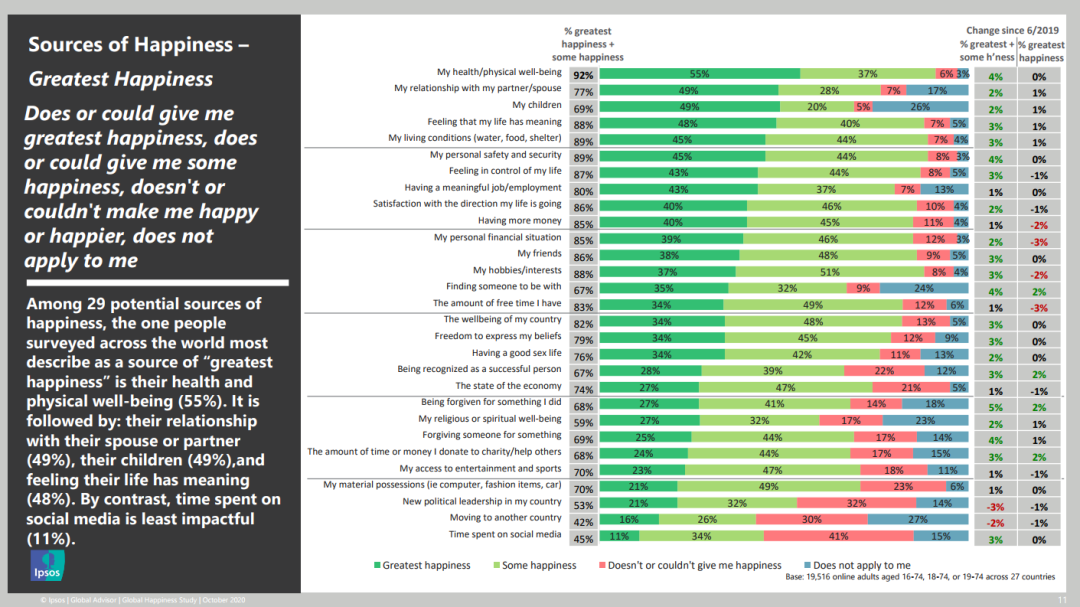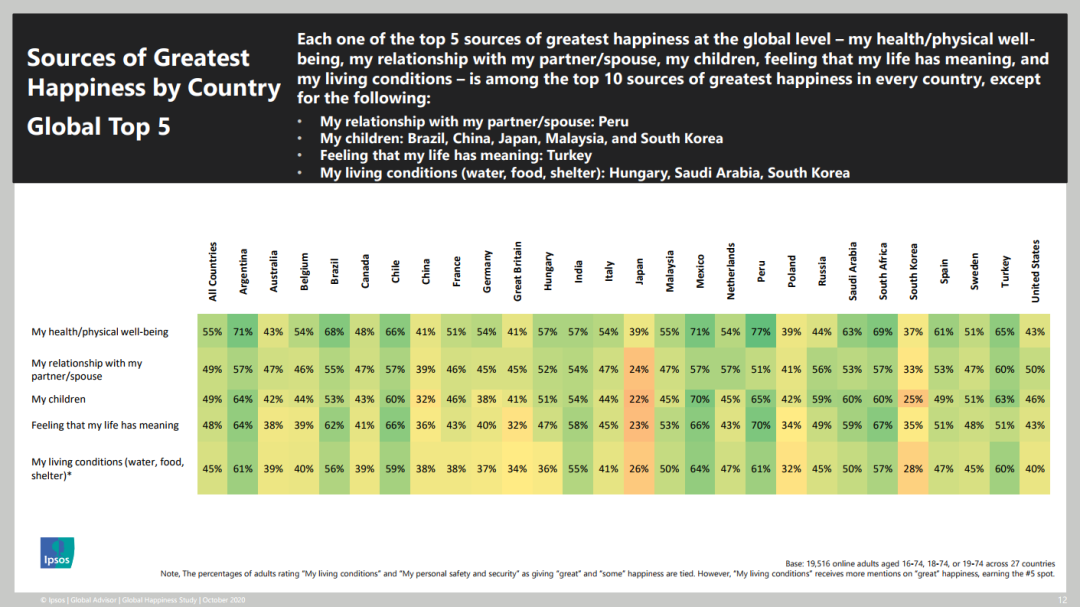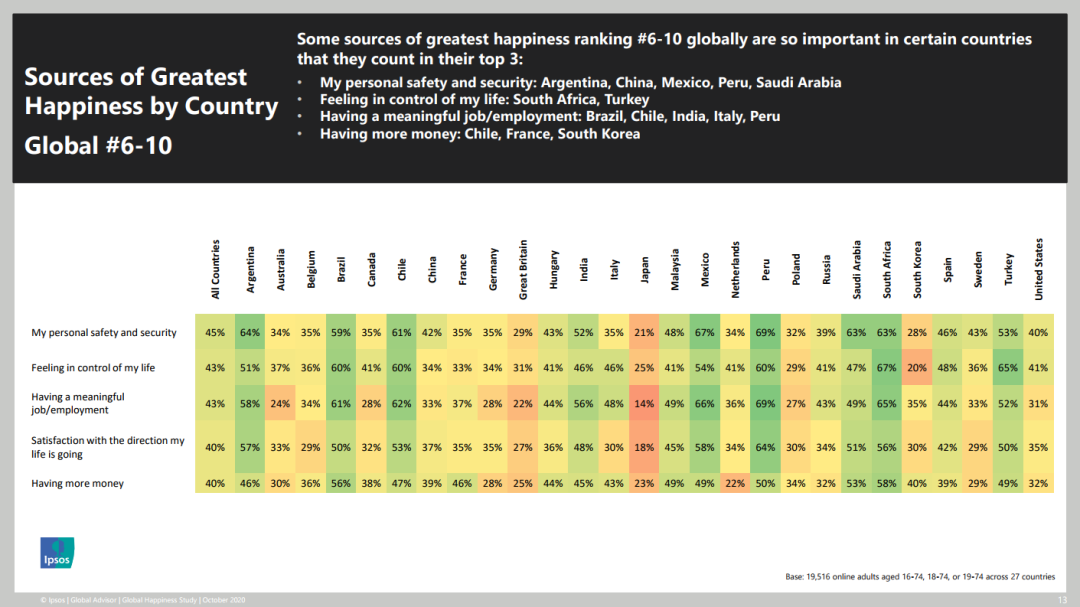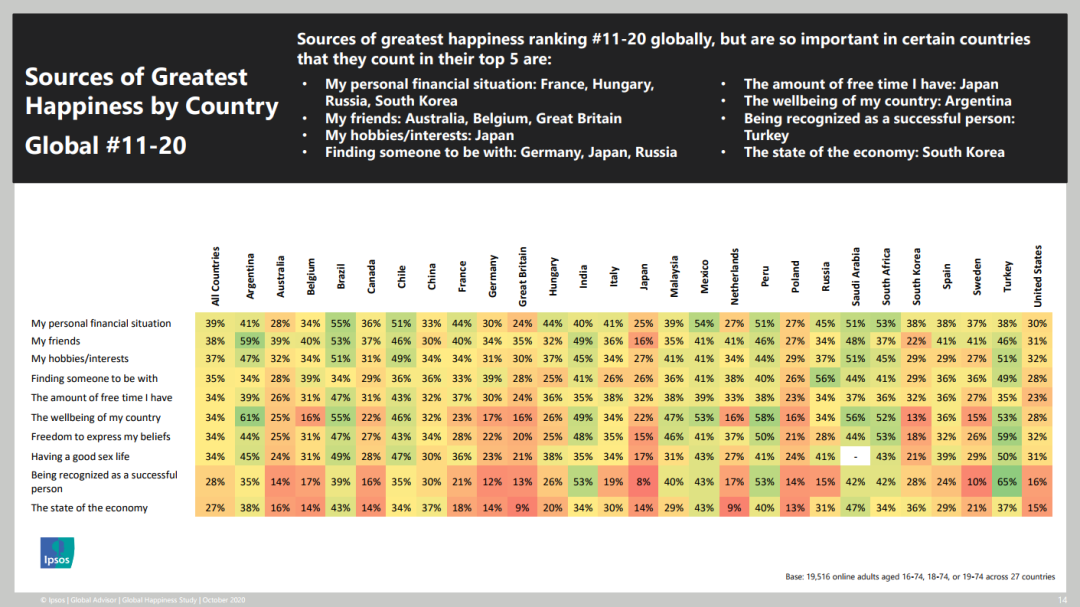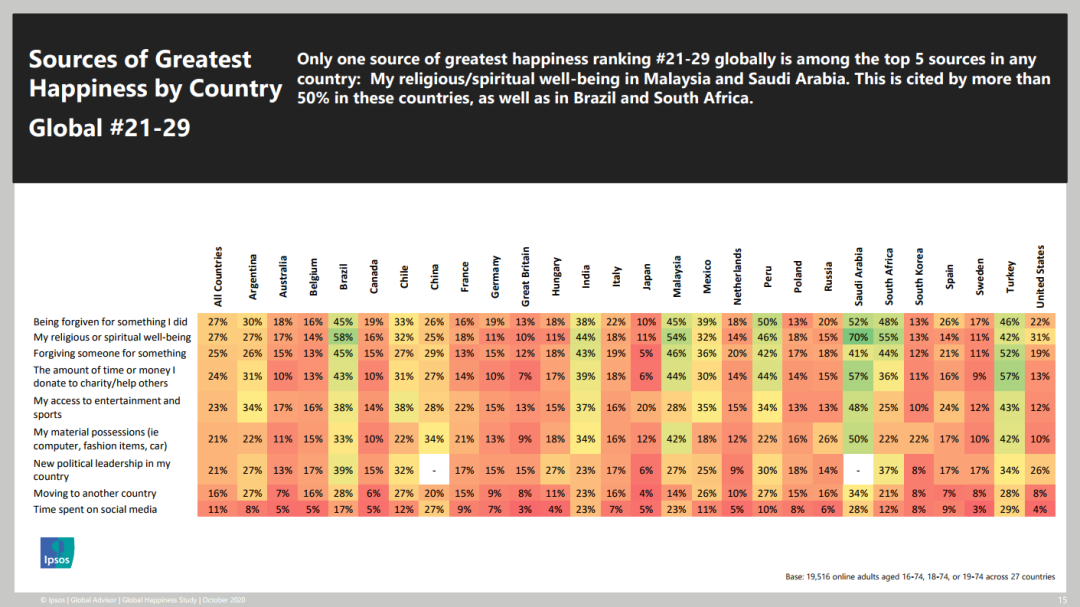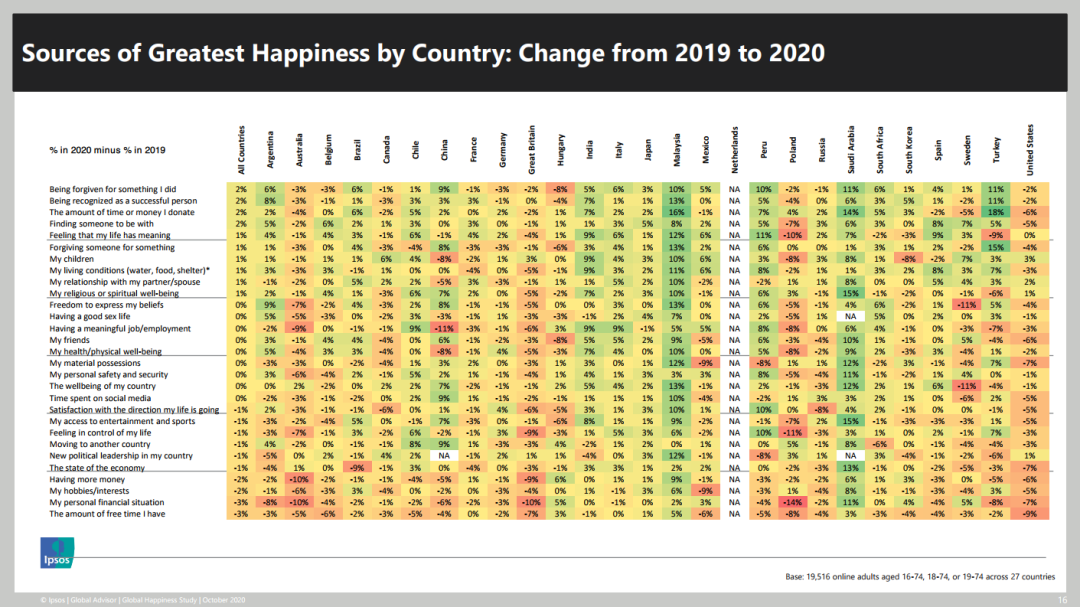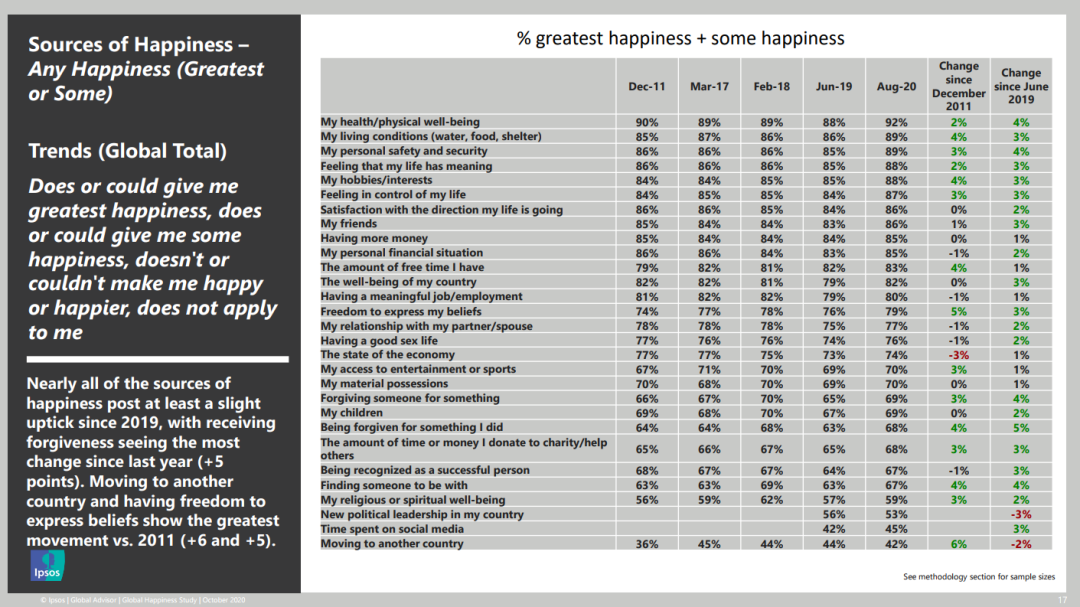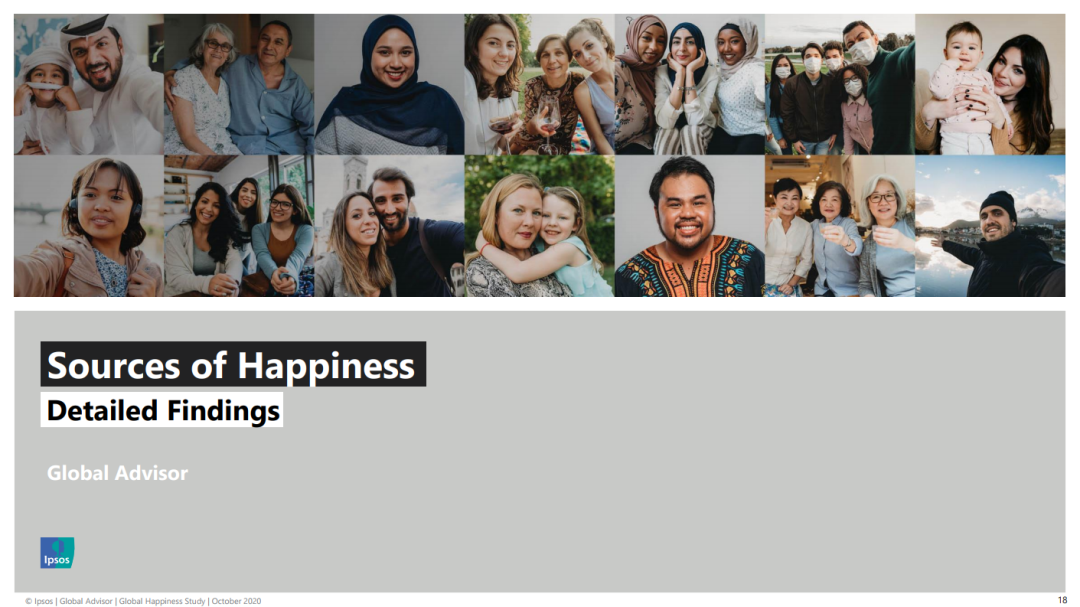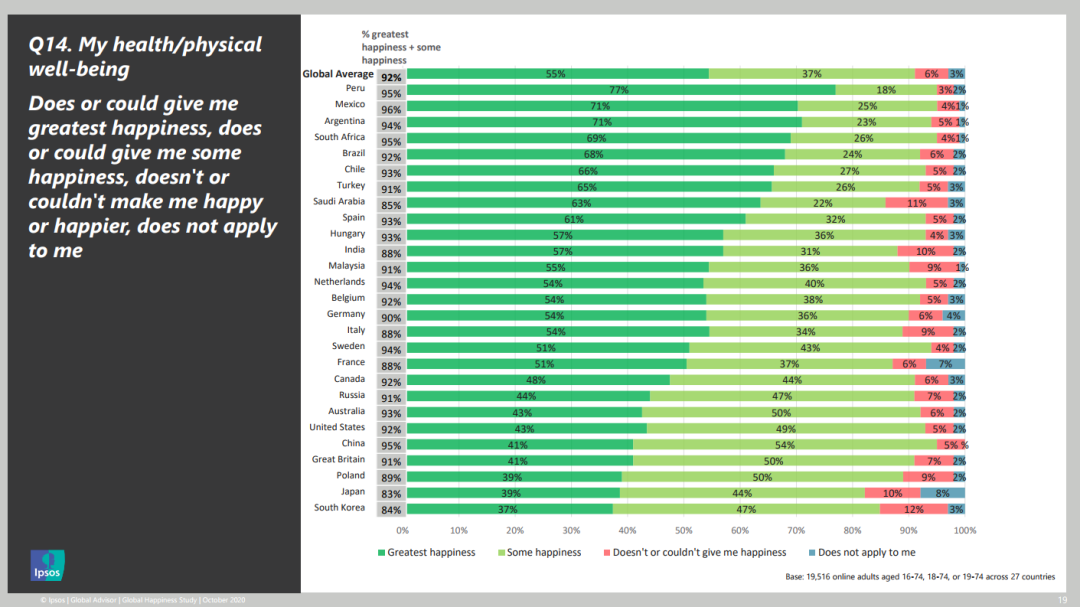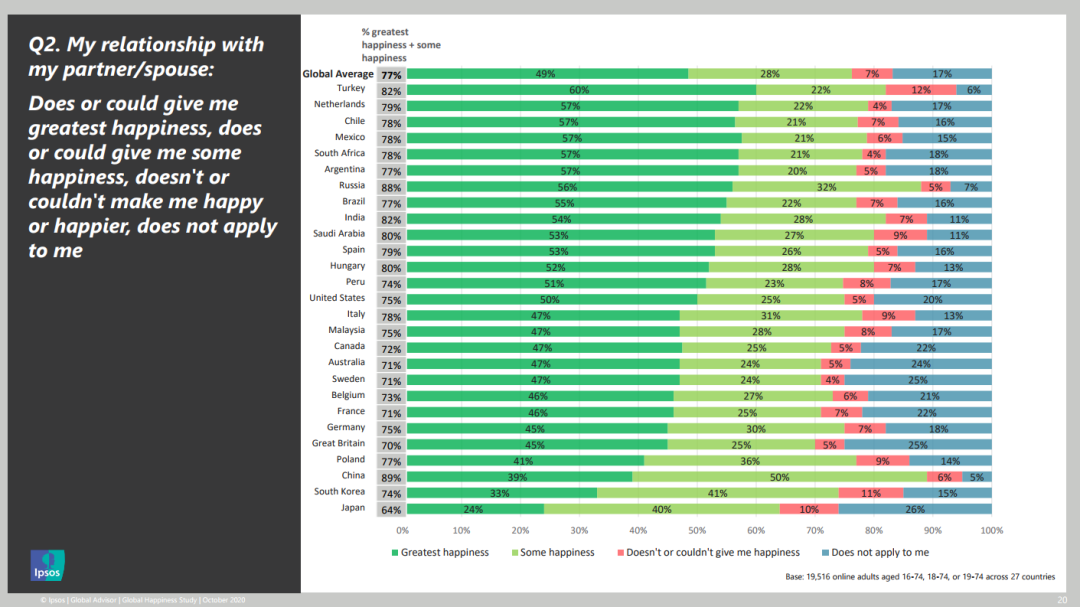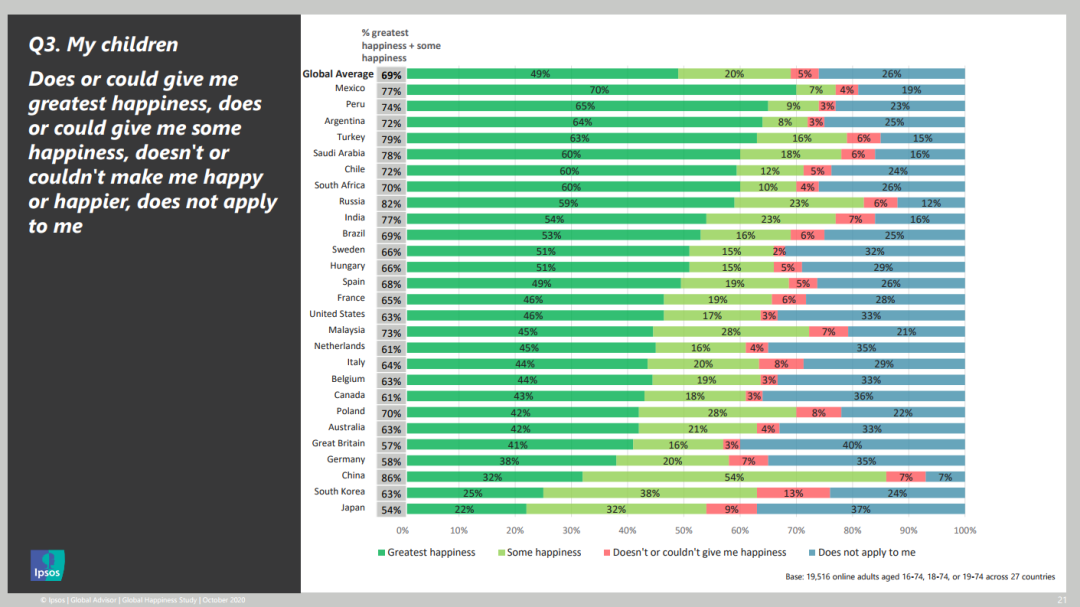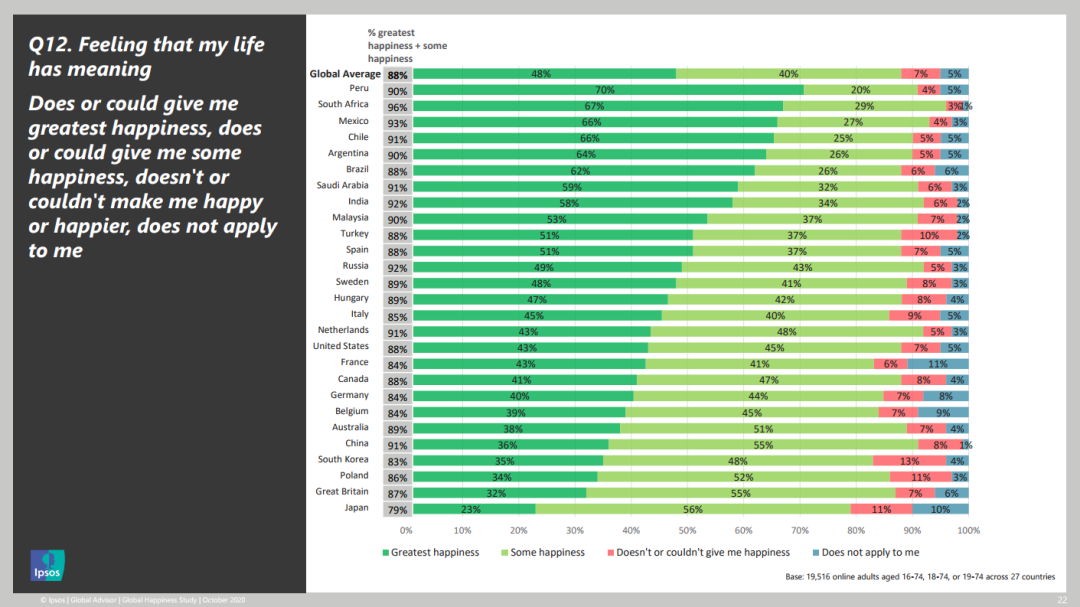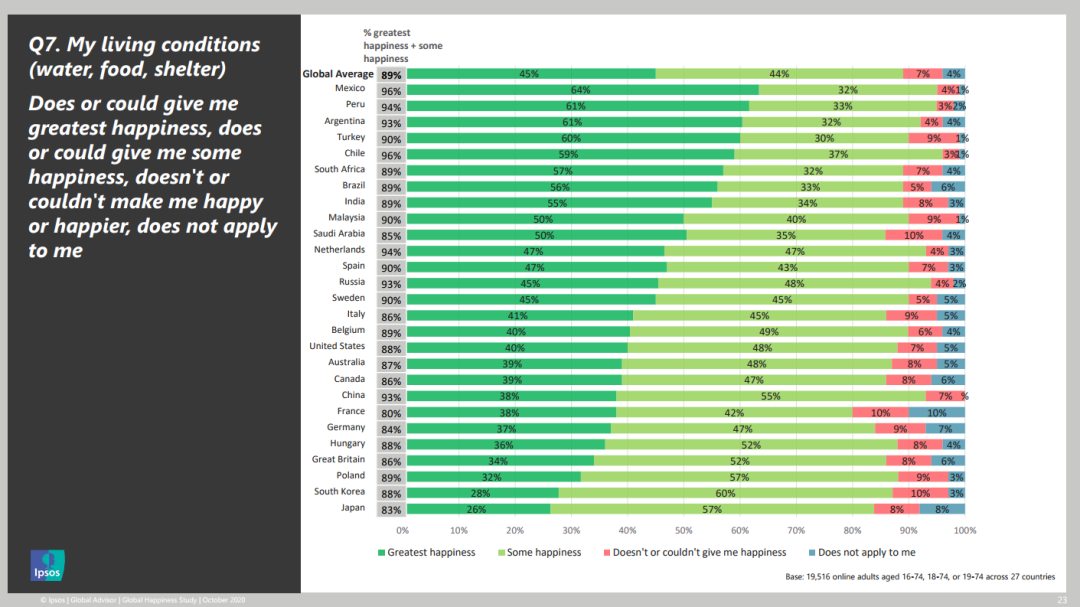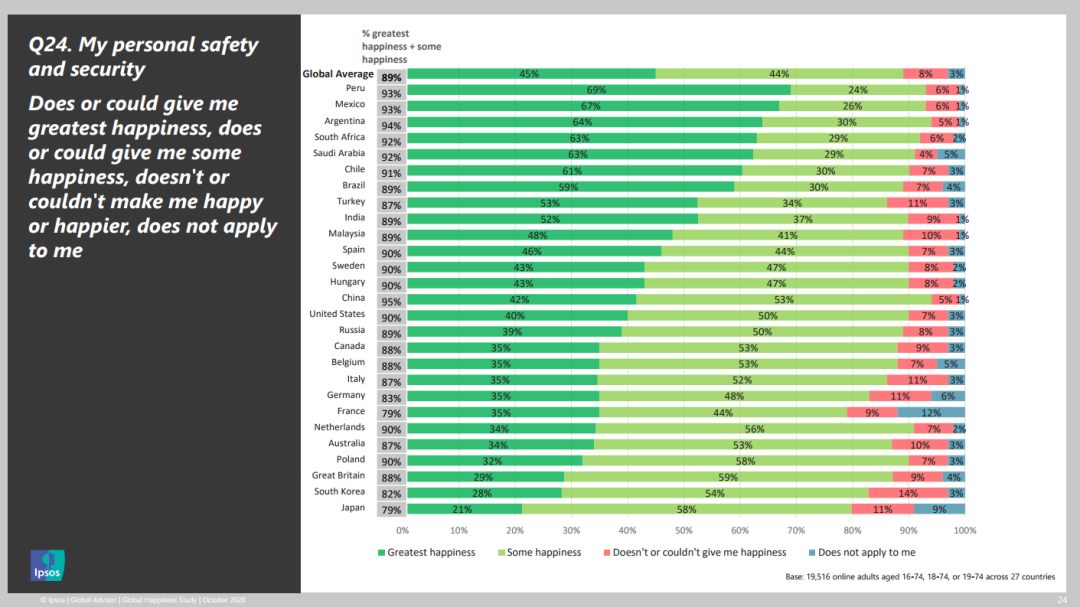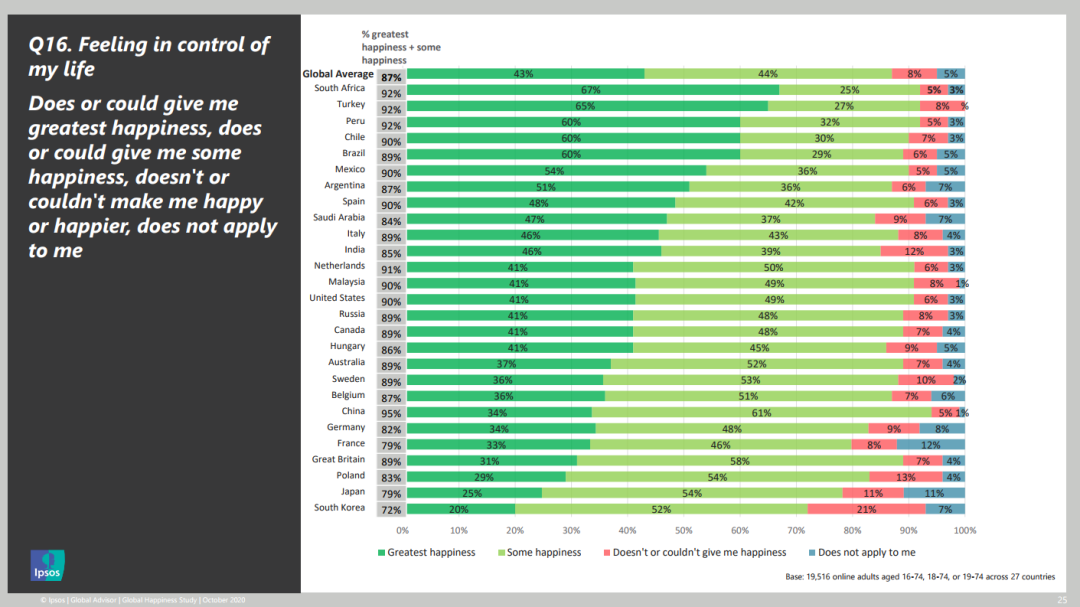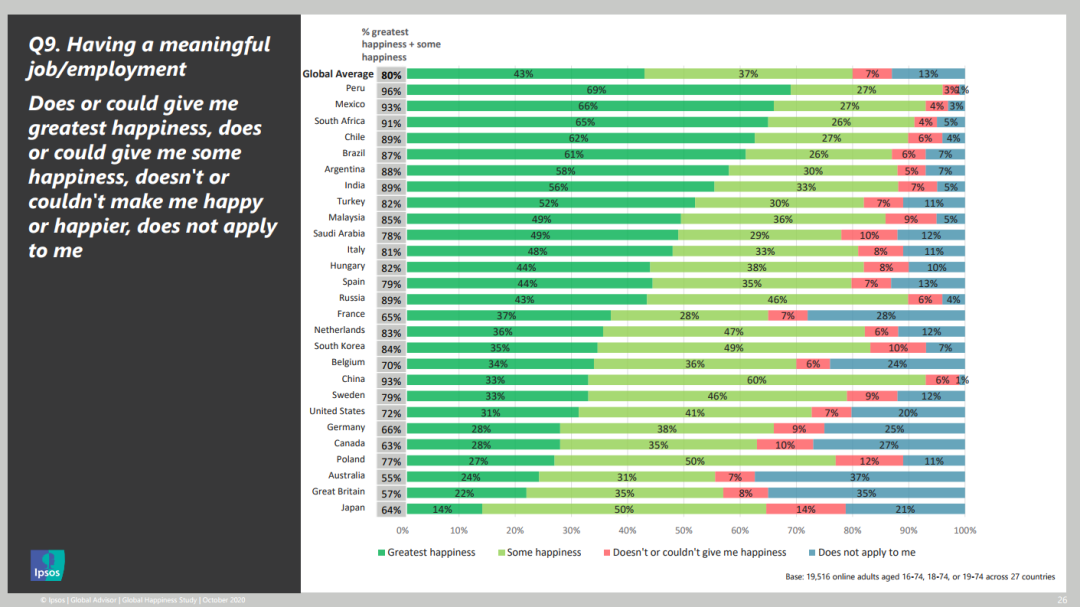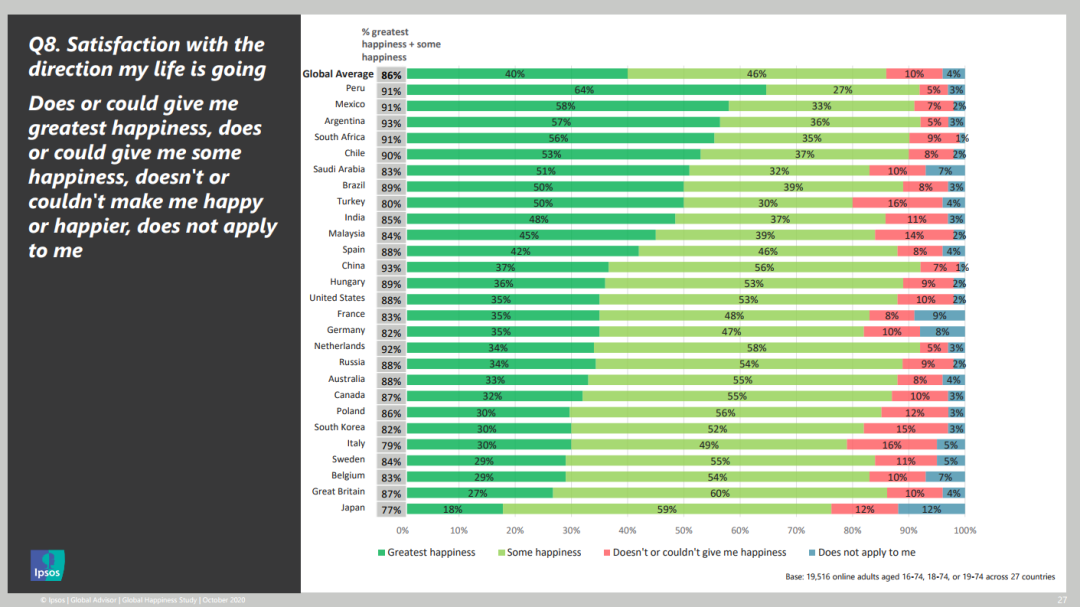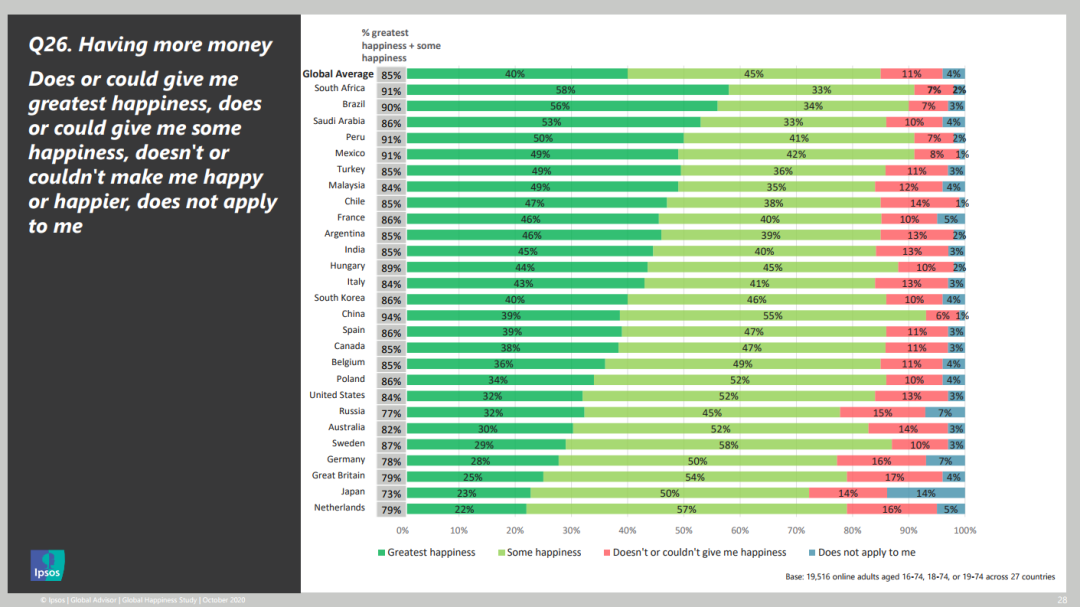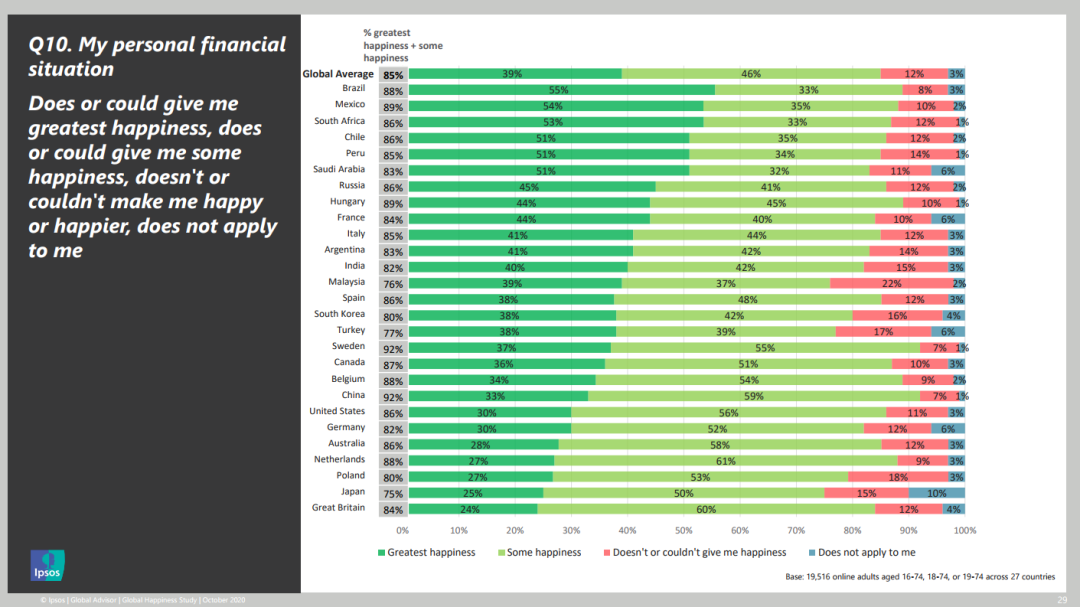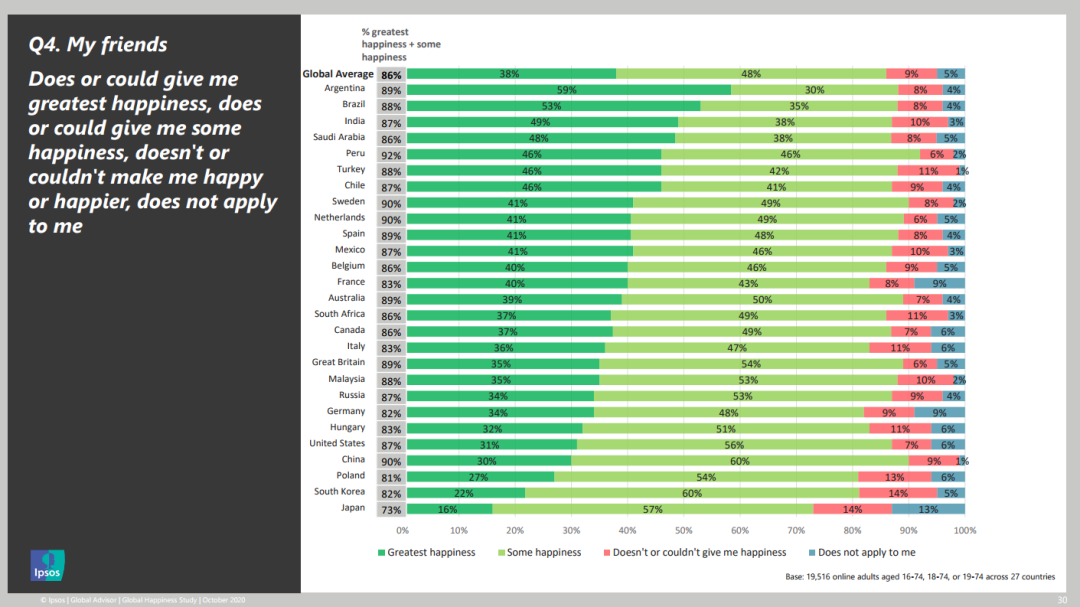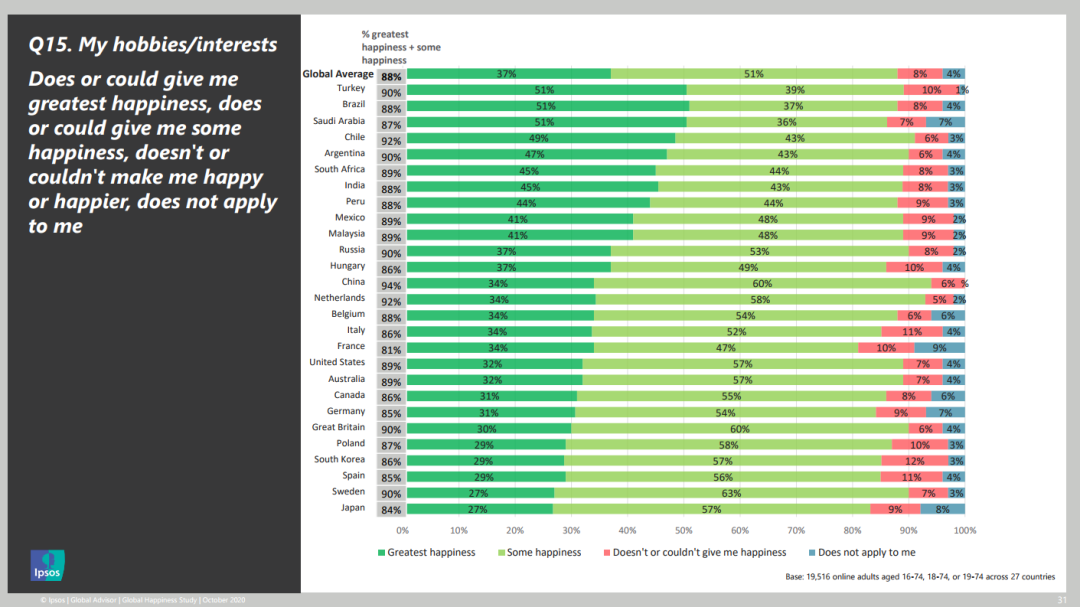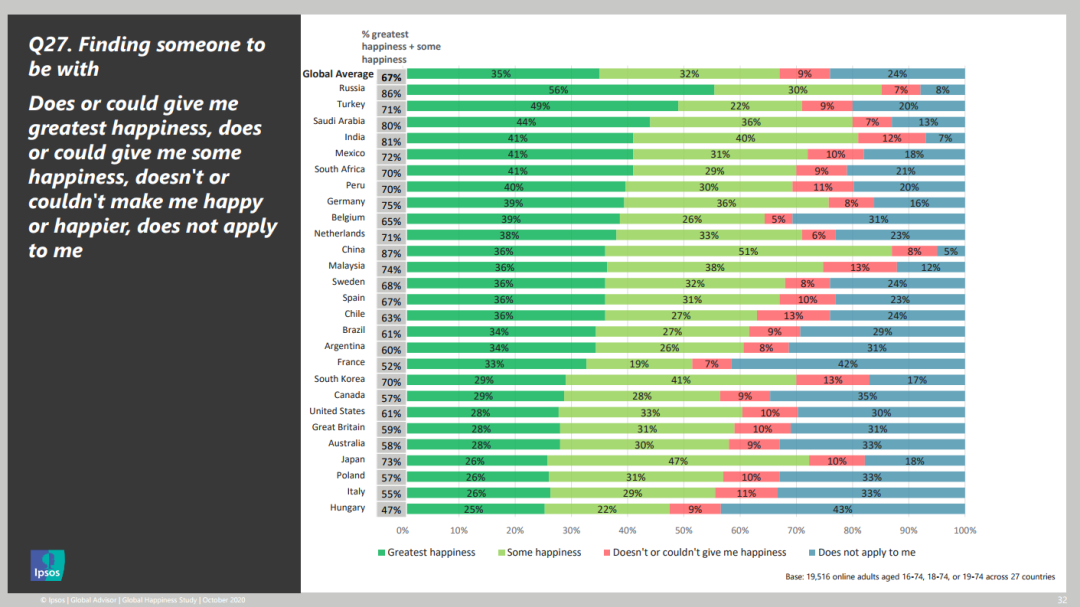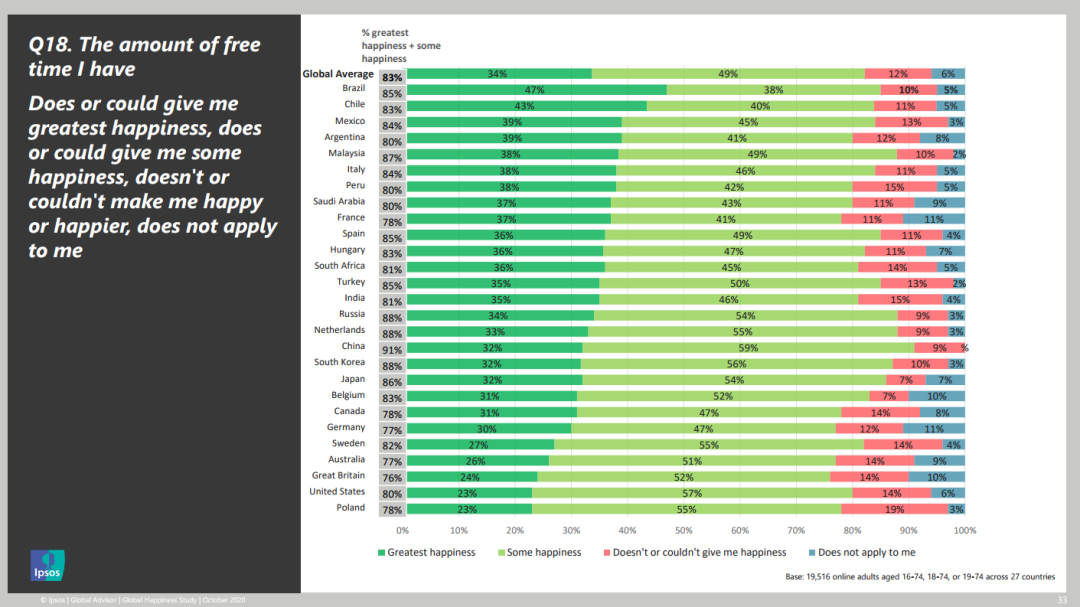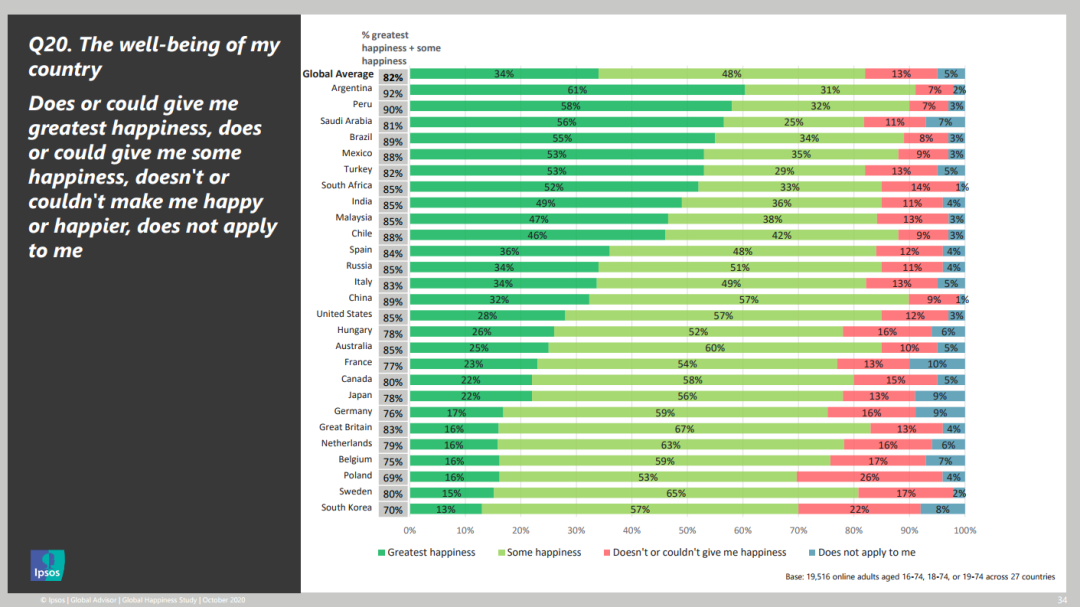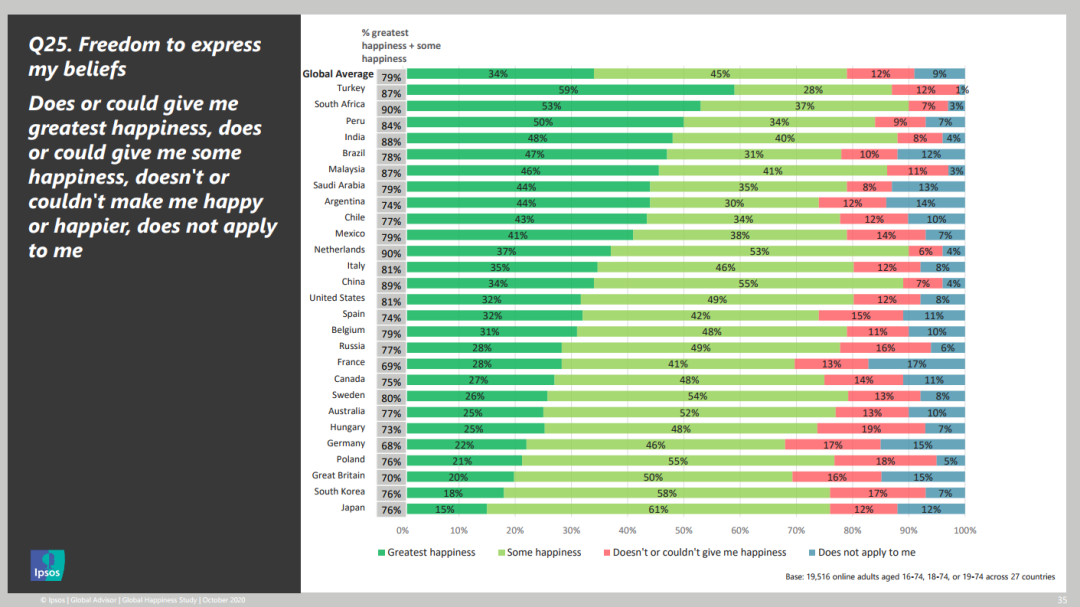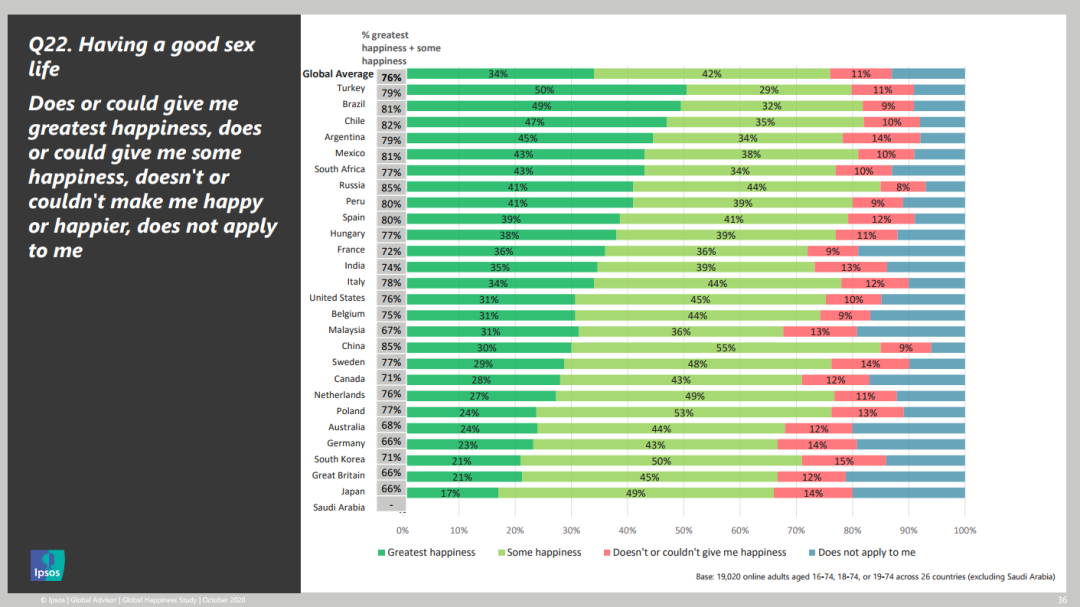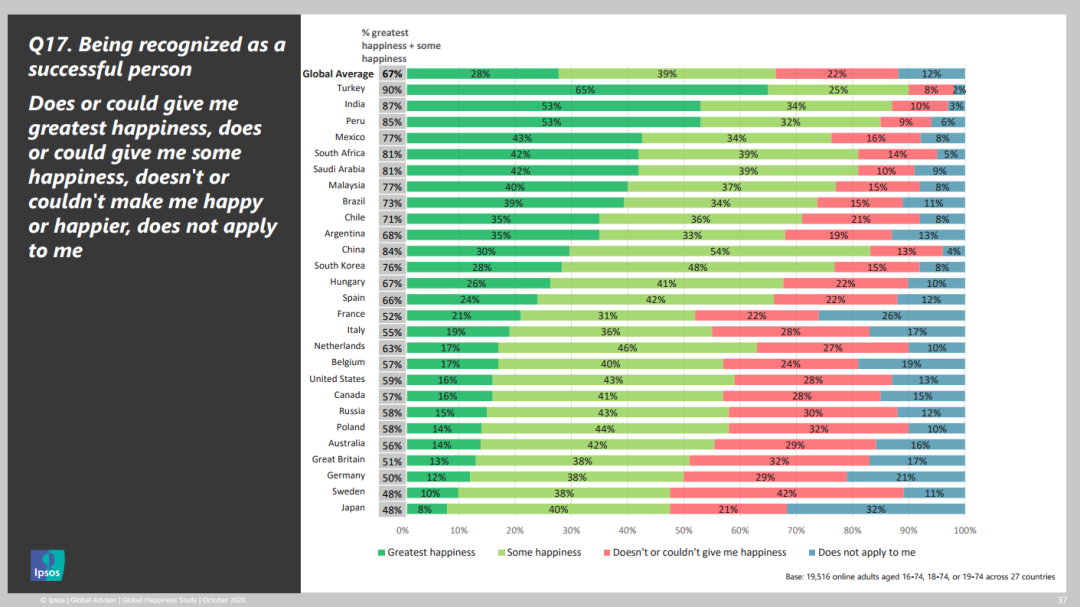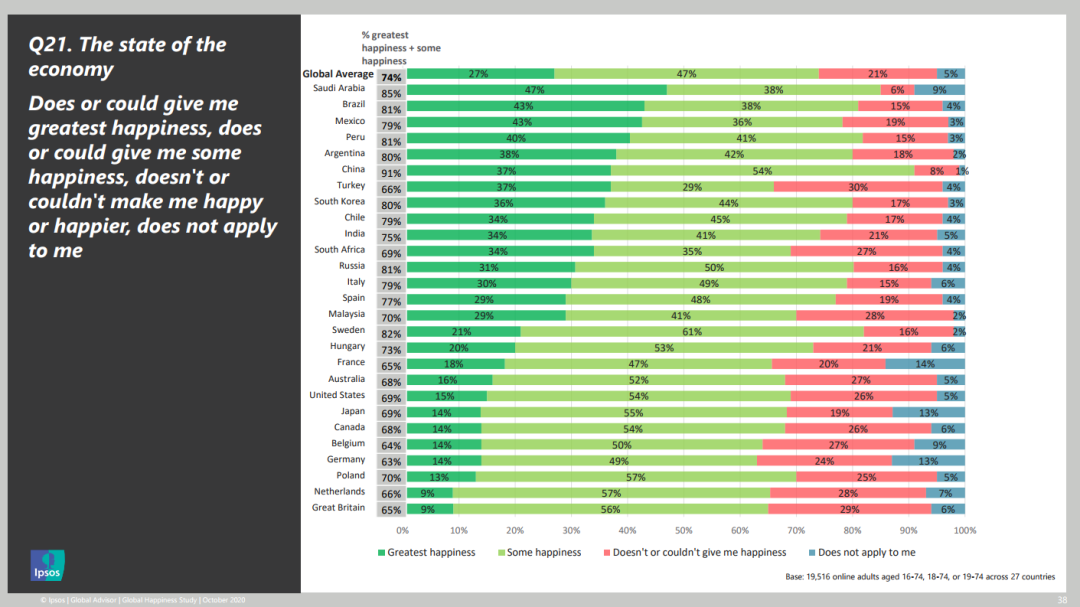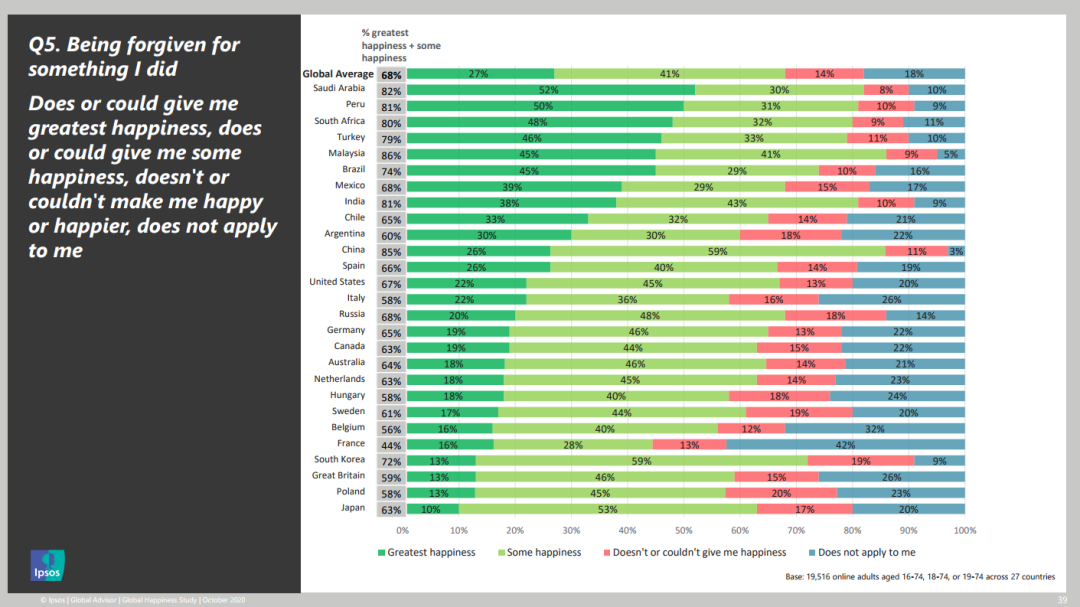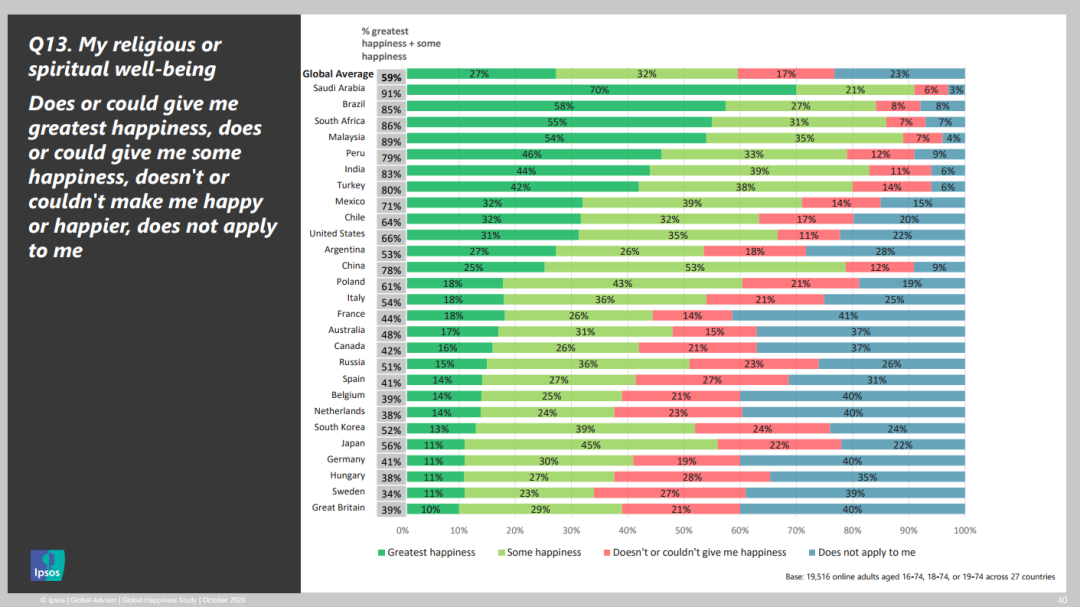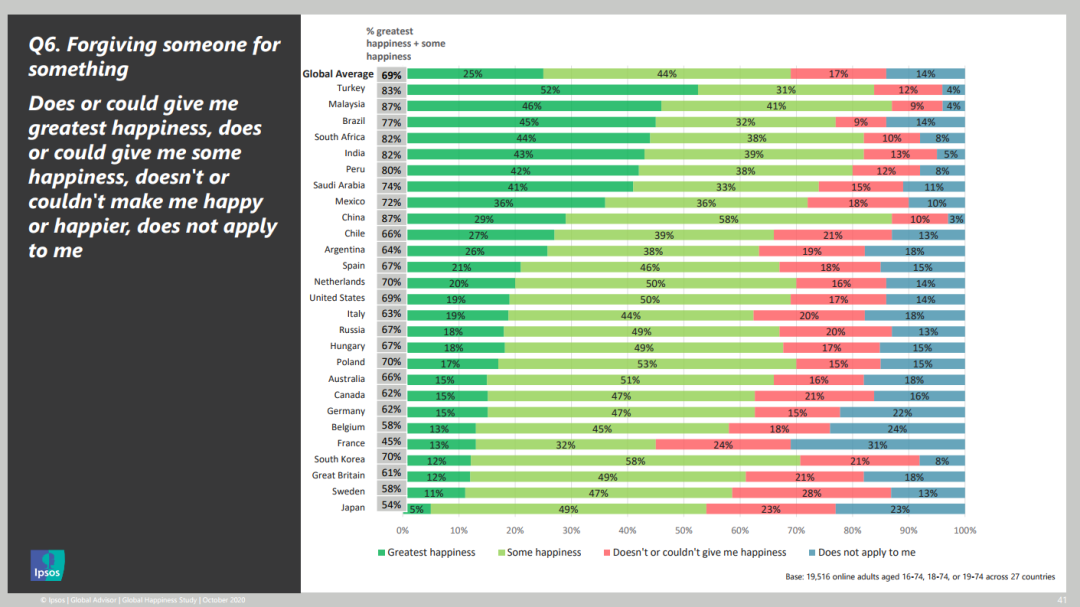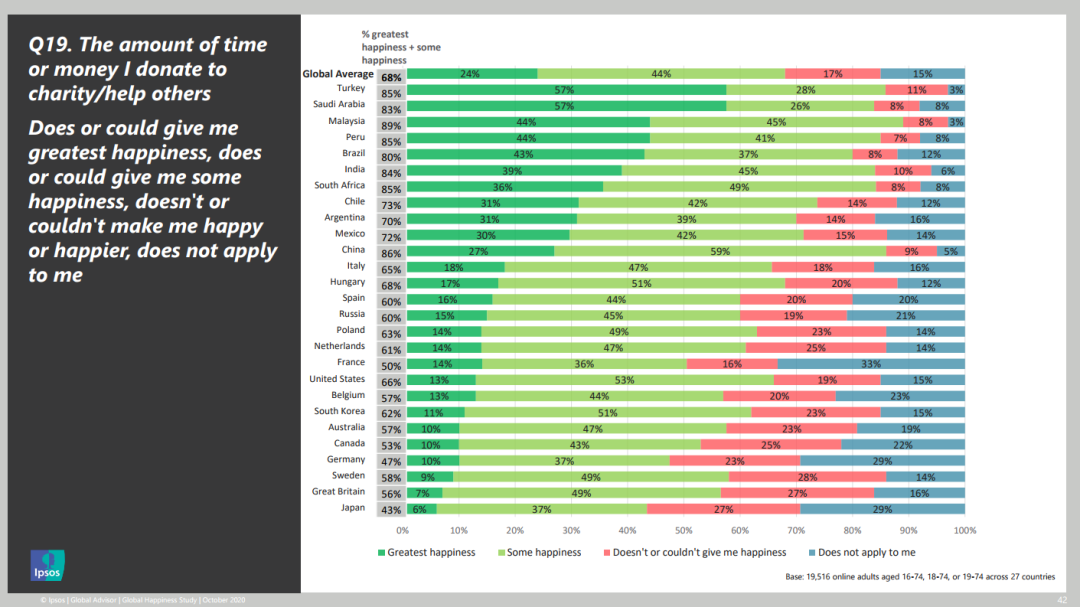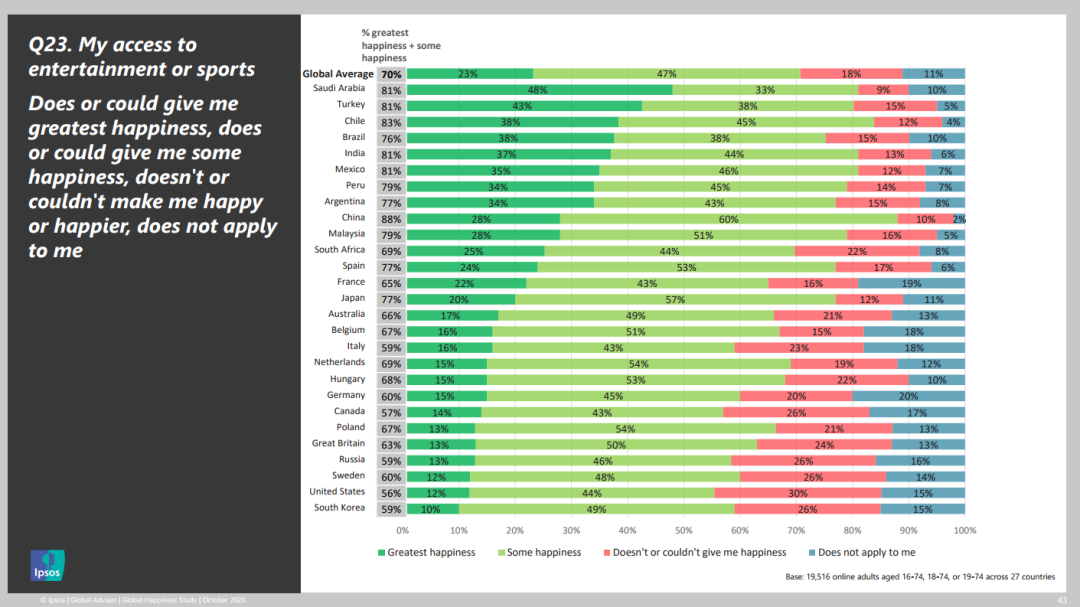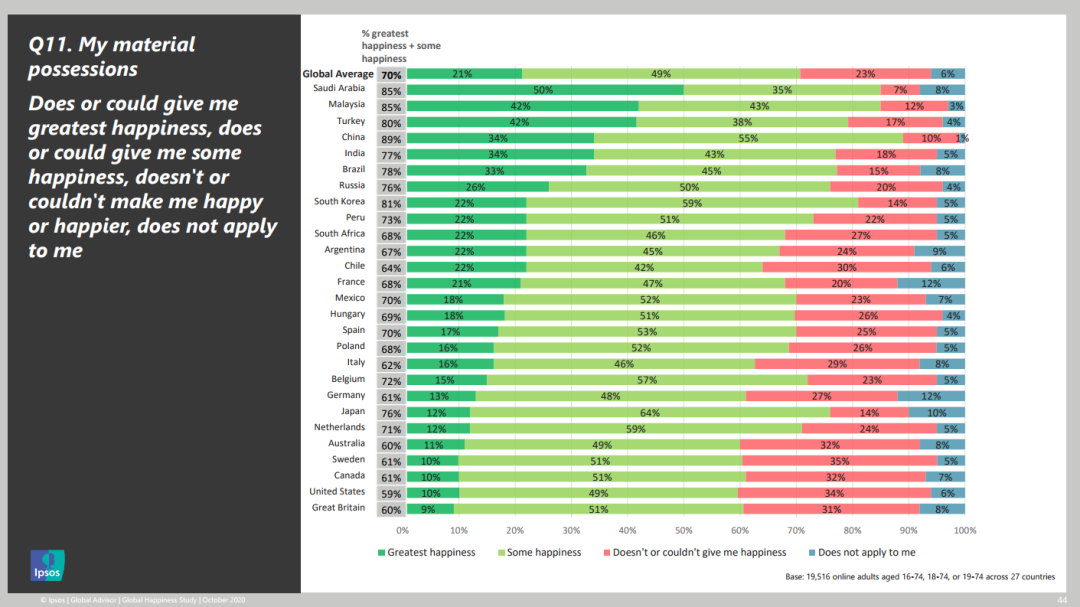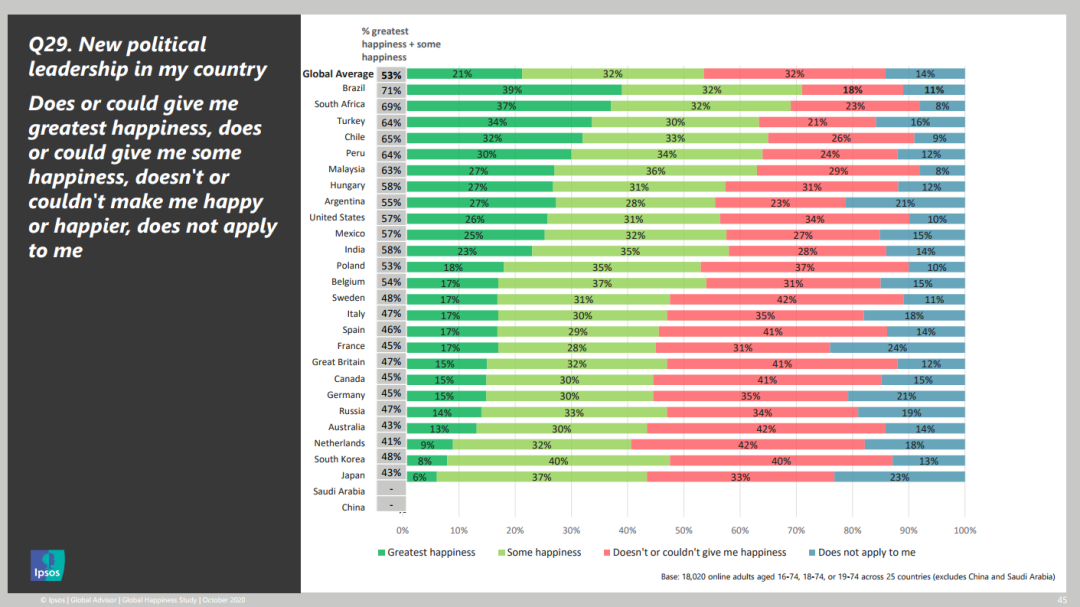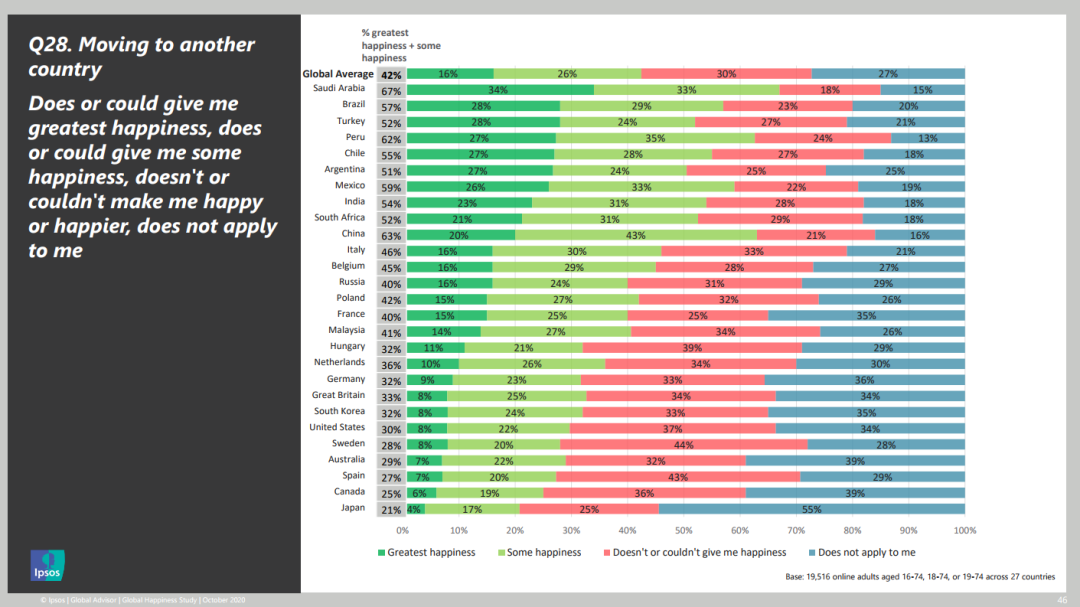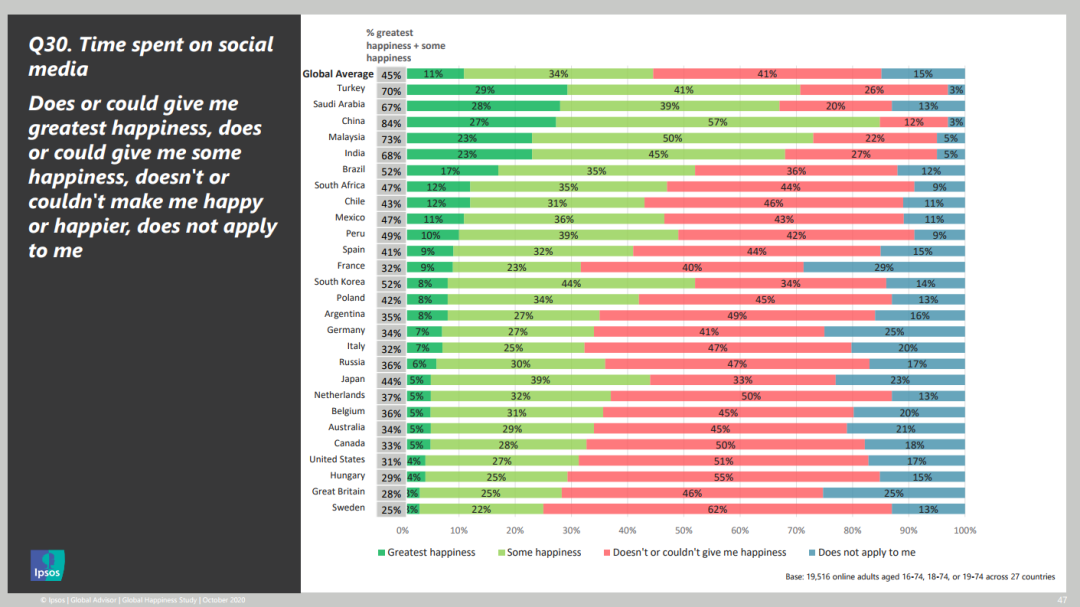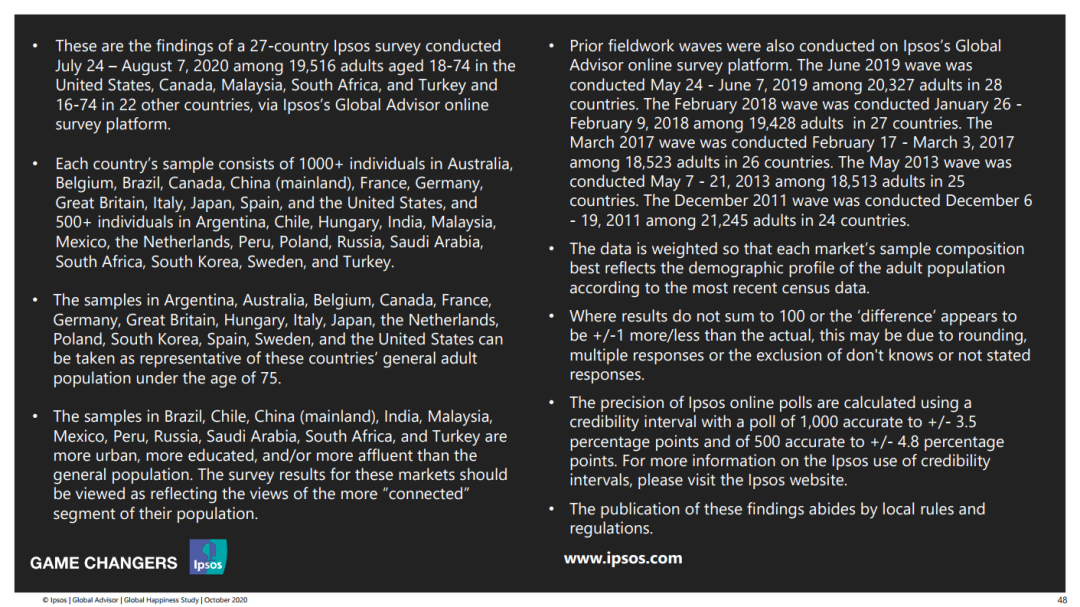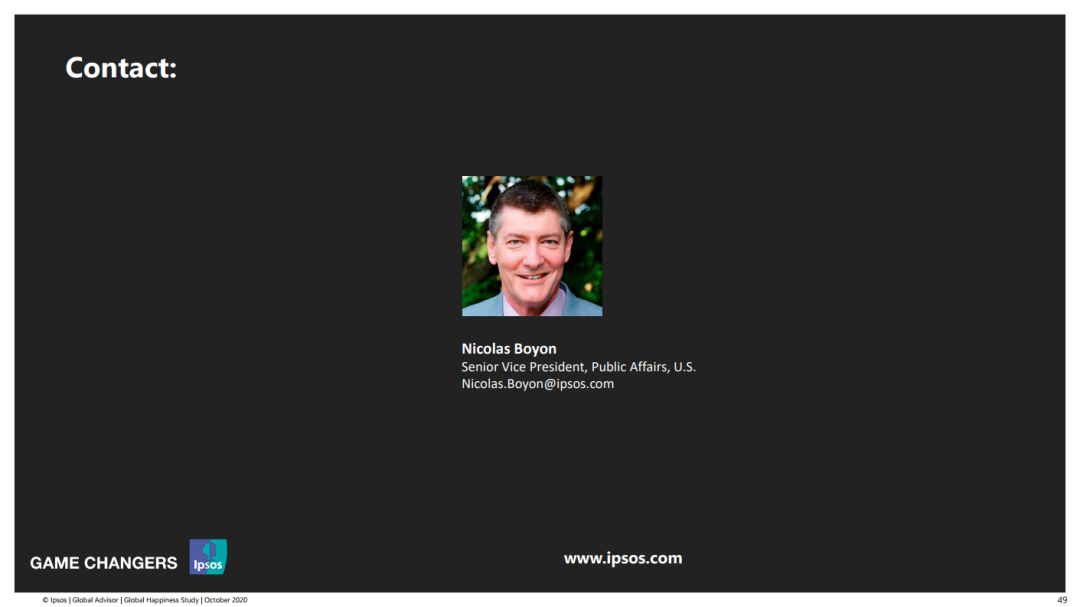 Pdf version will be shared to 199IT high-end communication group, thank you for your support!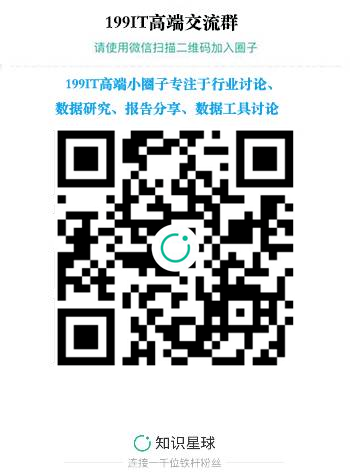 199IT top report highlights, can be directly clicked on

| NOTICE |
WeChat's public platform is currently available for subscriptionsNumber top function
Click on our home page
Check the top public number
Capture great content in a timely manner
 Media business cooperation
For business cooperation, please contact Microsyscope: dingli Public Number Contribution Email: T@199it.com
For more data, click " Read the original"
---