Break through the Shoppingify conversion rate bottleneck and try these 5 methods and tools!
Click on "Blue Word" to follow us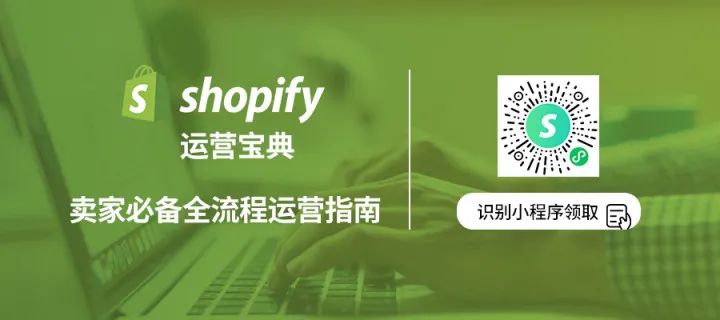 How to increase your Shopify conversion rate
Whether you're a new seller or a seller who's experiencing a conversion rate bottleneck, I hope this article will give you some inspiration. The full text will be expanded around the following 5 points:
Take advantage of new customer offers
Free shipping is available
Coupon codes are available
Use of demarketing ads
Reduce depreced purchases
1, the use of the first offer
If your visitors are increasing, however, your conversion rate is stagnating. This bodes well for a serious problem: you may not really understand the target market or realize what they are looking for.
The solution to this problem is that you need to plan an effective and attractive first-time new customer offer. First, you need to use research to determine what your customers like to determine your incentives. You need to find out which pages on your site might hinder customer conversions, such as asking customers to forgo billing or buying, and on which page they left your site, finding on-time new customers or issuing coupons from these survey results.
You can show your first offer in several ways:
1.1 Try using a spring window
Every time a consumer plans to buy an item, you can use the spring window to remind them of the discounts available for that item.
1.2 Use exit intent to e-window
Exiting the intent spring window helps sellers identify and identify visitors who may be about to leave the site and interact with them before they leave the page (without buying anything).
1.3 Send the relevant e-mail
If you've already set up a customer mail group through a blog subscription, you can consider mass-posting promotional emails explaining the new customer offers you offer them.
APP for issuing first-time offers:
Bold Discounts
Upsell Popup
Ultimate Special Offers
2, take advantage of the attraction of free shipping
As competition in the market increases and commodity prices rise, retailers large and small are beginning to pass on transportation costs to consumers or want them to pick up goods in stores. However, in the case of the same goods, consumer psychology is certainly more inclined to buy lower freight costs.
What do I need to do to do free shipping in shopify stores?
It's one thing if you're willing to do free shipping, but it's another to let your customers know that you're offering free shipping so you need to use free shipping to facilitate conversions:
Show offers in the form of Free Shipping Banner in the right place
Advertising on social media
Send promotional emails
"Tactical" use of the e-window (the bullet-on-fire)
Use exit intent to e-window
3, provide coupon code
Sellers often use coupon codes to offer visitors considerable discounts. If the coupon is good enough and the discount is attractive enough, the visitor becomes the customer.
How to use the coupon code correctly
a.Personalized coupons for target customers
Segmenting your customers is something you need to be aware of in any marketing campaign. Most e-mail software has grouping capabilities. For example, you can group customers based on the number of purchases and send them offers to encourage them to buy back.
b.Create a sense of urgency and emphasize deadlines
Customers also know that discounts are time-limited. So if you can put a sense of urgency in the coupon code you're available, you can shorten the time it takes your customers to order.
You can use a valid paper ("This offer expires this weekend" or "Today only!"). and promo bar with countdown to do this.
4, through the re-marketing ads to bring back customers
Simply put, re-marketing is secondary marketing by reorganizing or revamping your ads to historical visitors who leave your site without making a transaction.
There are several ways to do it, and 8.65 percent of people who see ad will return to the site. As a Shopify seller, you should know that the clicks consumed by this ad are worth your ad money.
Today, social media( especially Facebook, Twitter and Instagram) is one of the more popular ways to do talk about it. Although the medium is different in each way, demarketing ads are mostly based on pixels or mail groups:
a.Pixel-based re-marketing
Pixels are a large piece of code that is placed on your website and will place a browser cookie on each visitor. Users who accept cookies are willing to receive your re-marketing ads.
b.Re-marketing based on mail groups
The level of real-world realization based on mail groups is high, and the mailbox information you use is what visitors left you, but the problem is that it's not necessarily the mailbox or message they use on social media, so it usually doesn't work.
c.Google Ads re-marketing ads
Google can provide advertisers with "dynamic re-marketing ads." These re-marketing ads are not just aimed at historical visitors to the site, they can also be tailored to the items that visitors have visited. This positioning is more accurate, and visitors are more likely to revisit your site and re-focus on your products.
d.Facebook Ads re-marketing ads
Facebook has a number of tools to help sellers market. Facebook Ad Manager can be of great help in this regard. Assuming that the visitor has already checked out but has not completed the final purchase, you can offer a 20% discount code to the out-of-buy home through Facebook.
Facebook will generate the code you need for pixel-based re-marketing, which you can get under Audiences through Ad Manager. Once you have facebook-generated code, you can add it to your site.
Here are a few apps you can use to reposition customers on Shopify:
• Ako Facebook Retargeting Ads
• AdWords Google Retargeting Ads
• Flashyapp Marketing Automation
• Omnisend
• RetargetApp
• Rontar
5, reduce the rate of abandonment
a.Simplify the ordering process
The more complex the ordering process, the more likely you are to lose customers during the conversion process. It's recommended to use very simple Add to Cart buttons and make sure they're easy to find and view on the product page, and that the number of items in your shopping cart is easily updated.
b.Send a message
For abandoned customers, you'll need to pinch time to send them a set of emails within x hours of giving up. Because some customers may quit the site after browsing, forgetting what they're buying, and your email is more of a simple reminder at this time.
c.Keep the payment process simple and error-free
Customers may encounter potential errors in the settlement process that may result in higher deprecation rates. All you have to do is simplify the checkout method so that your customers can complete the checkout quickly.
In addition, if your collection gateway takes too long or is too complex to operate, it can also affect your discard rate.
Similarly, several applications that can reduce deprecability are recommended:
• Recart Messenger Marketing
Instead of emailing, Recart reminds customers via Facebook Messenger of their legacy. Because e-mail messages may receive spam frequently, customers don't necessarily open such emails, and Facebook messages are more likely to be opened for viewing.
• PushOwl
PushOwl pushes notifications to customers' computers or other devices to remind them to complete their purchases when users are allowed to receive message alerts. The app also pushes notifications to users when merchants re-order, promote, and reduce prices for shopping cart items.
• Abandoned Cart Order Recovery
The app sends one or three email alerts to customers to restore abandoned shopping carts. Many templates are available for you to choose from.
• WhatsApp Pro Notifications
WhatsApp leads use WhatsApp messages to alert customers to items in their shopping carts. Stores can also use WhatsApp to maintain chatbots.
• Smart Cart Recovery
The app also uses Facebook Messenger to reduce de-purchases. It creates a text chain to remind buyers that they have forgotten orders and so on.
• Parachute
This application automatically saves a customer's abandoned shopping cart as a draft order. When customers return to the site, they can immediately return to the cart and complete the purchase.
written at the end
This article introduces a series of ways to improve Shopify conversion rate and reduce discard rate, and also briefly recommends some practical gadgets, hoping to help you.
---