Can An American short-haired cat say London? Pets enter the UK during the outbreak
Note: This article is for readers. Welcome to actively contribute to this Council, I wish you and your own human and non-human family members are healthy and healthy.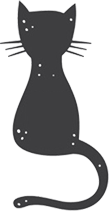 To move from the United States emperor to corrupt country, really can not find a suitable person to take va, but also really reluctant to give up my va, think long after thinking or decided to move with va together.

Plus because it is COVID period, experienced a lot of twists and turns. Write it down as a memorial for yourself, and hope to help friends in need.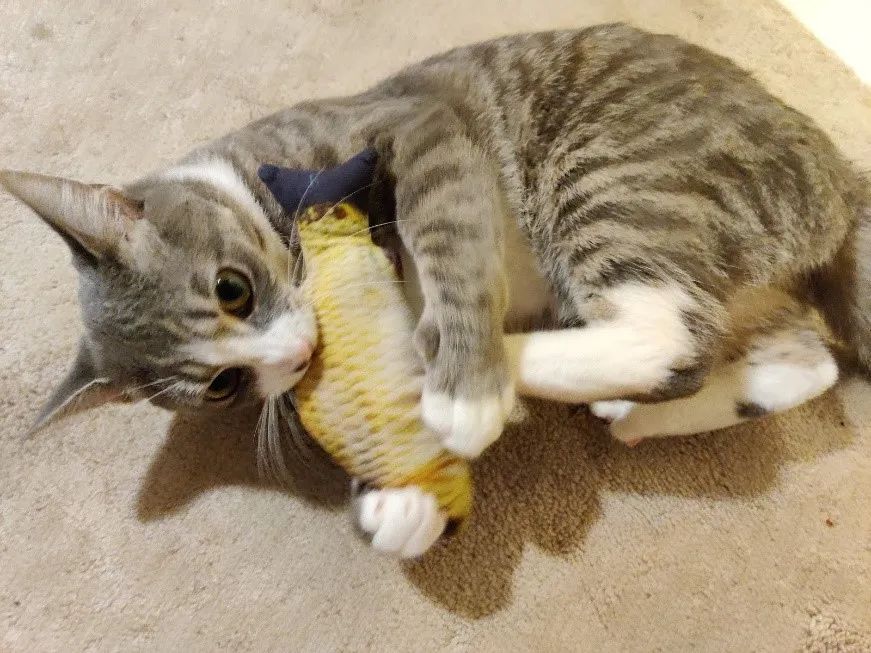 That's the little cuteness
According to UK government regulations, pets (cats/dogs/ferrets) must be transported as cargo and not directly into the cabin or luggage compartment. Pet requirements include:
There is an identification chip;

a pet passport or a health certificate issued by a third country registered veterinarian;

Rabies vaccination (https://www.gov.uk/bring-pet-to-uk).
The USDA website has very detailed instructions on taking your pet abroad, be sure to see the https://www.aphis.USDA.gov/aphis/pet-travel/take-pet-to-foreign-country.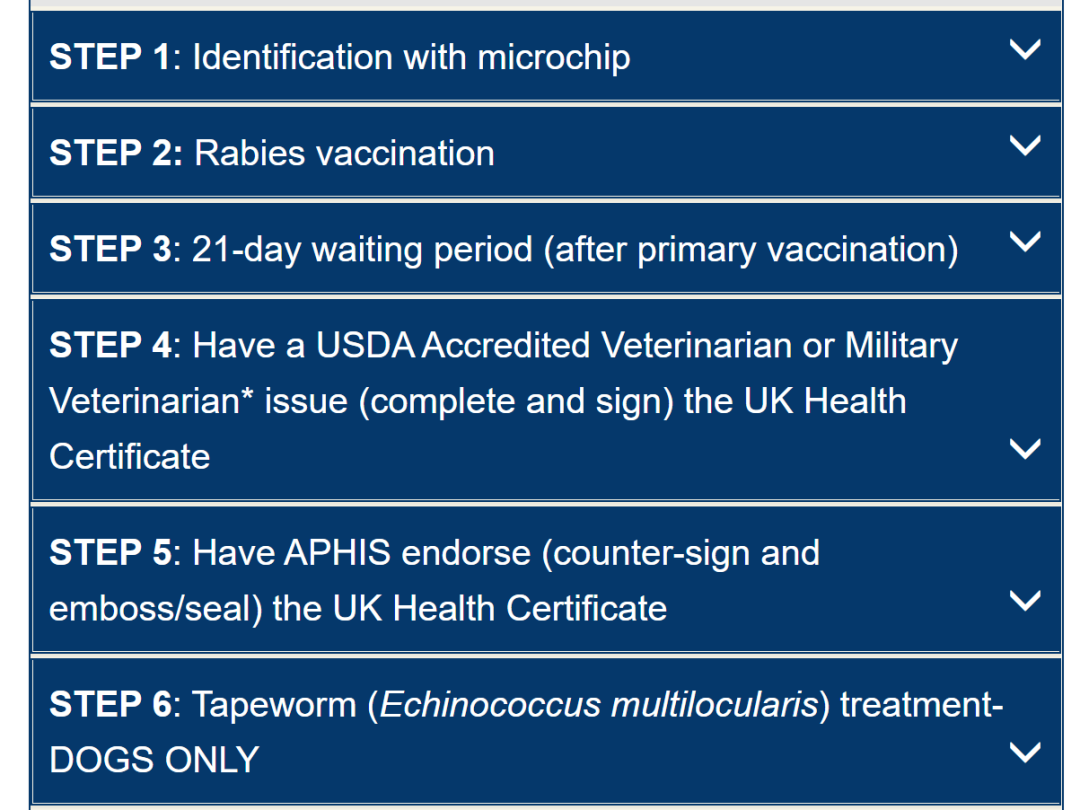 In practice, the main process of pet entry is approximately the following, and the following will be written in this order:

Chip.

Vaccine.


21-day waiting period

Veterinarians issue health certificates (dogs also need aphid treatment)

Health certificate guarantee

Transport and entry
Information about international pet transportation can be found on the official website of the International Pet and Animal Transport Association (IPATA) (https://www.ipata.org/).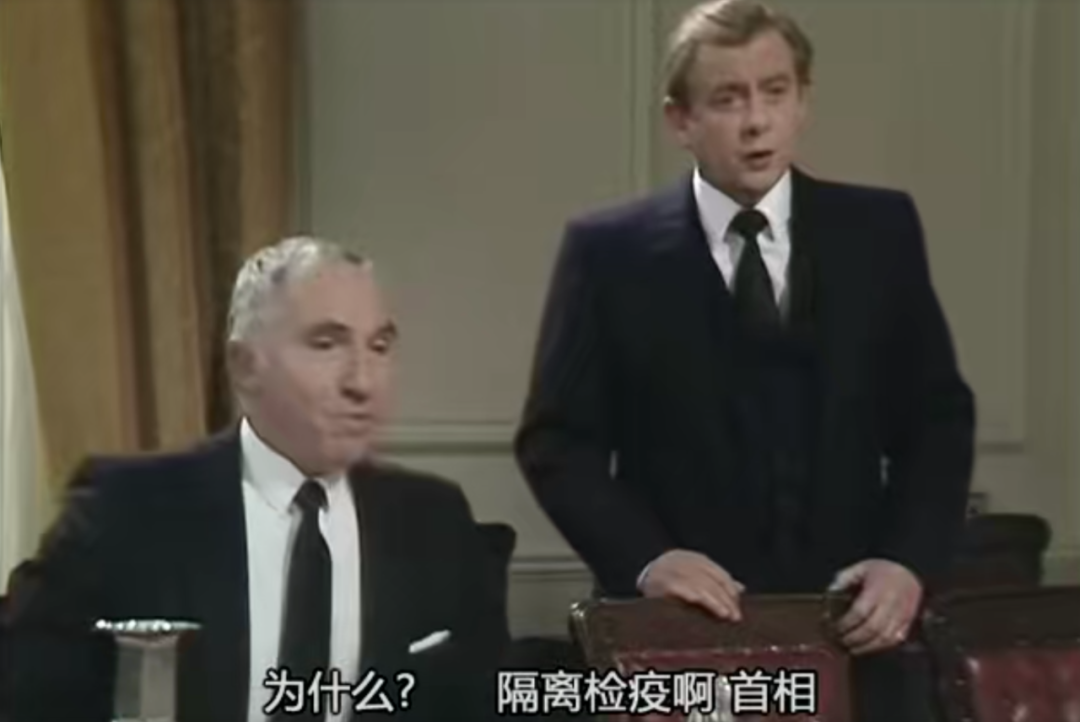 This is to know why the French President in "Yes, Prime Minister" gave the Queen a dog, can be regarded by the British as a diplomatic storm ...
First of all, I consulted some pet transport agencies, looking for intermediaries can go directly to google, or contact some of the agencies recommended on the IPATA website (https://www.ipata.org/ipata-pet-shippers-air-and-ground). Note that each intermediary may only serve two or three fixed ports/airports and not customers in other regions.
Quotes can be requested through the intermediary's website and a reply can be received within two days. The basic service of the intermediary is to help you book tickets, complete the U.S. airport cat delivery, British customs procedures these steps. Other services that require extra money include pick-up of cats from your city to departure airport, helping to contact a veterinarian and handling a health certificate guarantee, helping to prepare a transport cage, transporting pets directly to their accommodation after uk customs entry, and more.
Coordinate North Carolina, an intermediary company that provides a door-to-door service that picks up cats from home and delivers them all the way to addresses in the UK. Or take the cat to the departure airport yourself (they'll book tickets, etc.) and the agency will take charge of the back services.
Asked for a round, the cat base offer from ID (Washington DC) to LHR (London Heathrow) fluctuated around $3200... Feel the pain! For transportation from home to the airport, the U.S. side from North Carolina to ID is about 300 plus knives, and LHR is about 200 plus pounds to its destination. (My cat was adopted by Sheter, net worth (including net worth) less than 100 knives)
Because of poverty, and at that time saw some articles exposing the black intermediary, decided to to toss this trip by themselves
Approximate process (in chronological order)
1. 21 days and above before departure: microchip injections and rabies vaccines.
Both can be done on the same day at a pet hospital/veterinarian, but note that the chip must be injected before the vaccine. When these two are completed, the corresponding plates and codes of the chip, the metal labels and certificates of the rabies vaccine are obtained. This 15-digit chip code has since been the identification of the cat. If something possible, the person who picked up the cat can scan the chip through the relevant agency and can also contact you. The rabies vaccine certificate will state the cat's chip number, vaccine number, time and place of injection, and doctor's signature.
2. 21-day waiting period.
Observe if your pet has an adverse reaction to the vaccine.
3. Book a ticket/position (generally only flights within 14 days). 
From North Carolina, nearby airports that can be transported directly are Raleigh-Durham's RDU, Washington DC's IADA, and Atlanta's ATL.
Airlines to consider: American Airlines (AA), Virgin, Delta, British Airways (cargo business is owned by subsidiary IAG Cargo), Air France, etc...) 
I originally contacted American Airlines for a direct flight from RDU-LHR, but... The route was cancelled because of the outbreak... We had to find another port of departure. Virgin, Delta and Air France have also suspended their pet shipments because of the outbreak. So there is only one option left for BA (IAG Cargo). Rathert avoided the difficulty of choosing airlines for back-and-forth comparisons.
IAG Cargo this magical (original...? The pet business can and can only be contacted by mail... Requires and can only book a location 14 days before departure...
(IAG Cargo Pet Business Link:
https://www.iagcargo.com/en/page/product/pets)
So stuck for 14 days, by mail to book the cat's ticket. Get a number (airway bill number), which is used in all later transport and immigration-related activities. At the same time also received on the pet transport cage, feeding water requirements and other documents. A standard document was also submitted, as shown below...
4. Health certificates and warranties.
At least 21 days after the vaccination, you will need to go to your pet hospital again to issue a health certificate within 10 days of your arrival in your destination country. This health certificate must be issued by a USDA certified veterinarian and mailed to the USDA's Animal and Plant Health Inspection Service office for warranty/endorsement. Which office to send to can be found in your home state on the USDA website.

In addition, if a health certificate is issued by an army veterinarian, the next step is not required. Given that this situation should not apply to most people, this is not the case.
After the pet hospital has issued a health certificate, be sure to carefully check all the above information, such as name, telephone, mailbox, pet chip code and so on. If you find an error after sending the guarantee, it can be cumbersome to correct it again... (Another notable point is that rabies vaccines can be long in name, and some hospitals use some abbreviations, which are not allowed by endorsement office...) Remind your hospital/veterinarian. )
Send your doctor's health certificate, previous rabies vaccine certificate, your payment method (check/money order/credit card information, if only the health certificate guarantee is 38 knives), the check list on the OFFICIAL USDA website, and a return label to the USDA's guarantee office.
In theory, they will complete the guarantee and send the return on the day they receive the courier. However, due to the outbreak, all couriers received by the USDA office will be opened 24 hours later, so the guarantee time will be extended by one day... Express recommends choosing next day air back and forth, otherwise if there is an error in the middle, time may be too late. 
Another small tip, if your courier may go through Saturday, suggests buying an additional Saturday delivery, otherwise Friday's delivery, next day is Monday delivery....
If something goes wrong with the file, USDA staff will email you and your veterinarian. I spent about three or four hours contacting USDA and the vet by phone and email because of some documentation issues... So be sure to check your mailbox on the day the file arrives (or the next day!).
Pre-check. Because this time the flight has been booked, you can their own documents (vaccine certificate, health certificate, their own ticket) scanning pdf documents sent to the airline or responsible for customs brokers, you can apply for advance inspection of the entry information, if there is a problem can be remedied in a timely manner (not necessary).
5. Prepare the cage (kennel/create). 
The uniform shipping requirement for cats and cats is 28" (inch) boxes, which can be purchased at stores such as Amazon/Petco/PetSmart. It is also recommended to buy a pet travel kit that contains a water-absorbing mat and metal nuts that can be used to replace the plastic nuts on the original cage, as well as two food/water boxes that can be mounted on the cage door. Cages can be purchased as early as possible to give pets enough time to adapt
The wrong way to open the cage
Because choose from IIAD, but also out of poverty did not ask the intermediary, had to drive their own to send cats ... It's about a 5-hour drive from North Carolina to the airport. Before handing the cat over to the staff, the cat was given some cat sand. Unfortunately, the young man didn't realize that he might not see the toilet for the next 10 hours, and rejected my kindness...
Although the previous mention of IAG staff can only be contacted by mail, and the response speed is very metaphysical, but IAG Cargo airport staff unexpectedly incredible! It's worth a wave here! After checking all the documents, they will provide a special bag to put the customs documents and help you secure them on the box. To fill out a list of feeding water, someone will follow the instructions above. In addition, I prepared a small bag of cat food, which was also fixed to the cage.
Once the payment is complete, get a real airway bill, which you'll need to pick up the cat later.
The last photo in America...
Customs procedures and pick-up of cats.
I chose IAG Cargo to work with James Cargo, the company responsible for import customs clearance. After booking the plane, they will contact them on their own initiative. After the cat arrives at LHR, they will complete customs clearance and then notify you when they can receive the cat.
Since I chose to fly the same flight as the cat, I waited at the airport to pick 貓 (very recommended...). The Agency responsible for handling animal entry at LHR Airport is the Harw Animal Centre, about a 10-minute drive from Terminal T5. The official estimate is 4-8 hours after the plane lands. But the goose from the plane landed, to complete the customs clearance procedures, to the HARC queue to get the cat, I usedA full nine hours, basically waiting aimlessly... If you're not driving to pick up your pet, remember to talk to the driver about the time. If I choose again, I might have the transportation company send the cat directly to the residence...
After receiving the cat to take him home, before the net purchase of cat sand basins and cat sand, hastened to the toilet arrangements. After a day or two of recovery, it's back to the old haunting lad.
Chip-vaccine-medical check-up $142
Check-ups and health certificates $153
Health certificate s $38 s $60 x 2 UPS courier fee
UK import fees and duties 115 pounds
Compared to the intermediary quote of 3200 plus can be said to be very "cost-effective"...
The cost of taking a cat to the departure airport and from the destination airport to home is not included
And...... The cost of time and the spiritual cost of mental strength: ... 
Dokin and want to save friends: please go directly to the intermediary.
The economy is not afraid of trouble, minimize the time between pets: diy . .
Other unexpected difficulties: finding a house.
Because the school dormitory is not allowed to keep pets, had to tearfully give up the dormitory is not easy to get to start looking for a room ... Perhaps it is because the school is really older in the area, the house is dozens of hundreds of years old, pet-friendly house is poor. And unlike in the U.S., apartments are basically not allowed to have pets... (Spitting grooves here, the British really don't love cats, cats and dogs!) )
Available resources: The only sites found to filter pet friendly/allowed/considered are Zoopla and OpenRent, and you can also check out SpareRoom if you're not renting. Other common rental sites, such as Rightmove, have to call the agency themselves.
The basic responses can be divided into:
a. Direct refusal, saying that it is not allowed;
b. Say you can help ask the landlord and then refuse a few days later...
c. The first half of the sentence is the same as b, and then it's out of line...
Finally, after no less than forty phone calls, after n platforms sent m (m-n) ads, finally found a house from a private landlord ...
Can be said to be too early to experience the difficulty of finding a school district room for children!
Options other than direct flights (not during an outbreak)
1. Air France allows pets to enter the cabin, so you can fly your pet from the cabin to France and then land (under the sea...? Transport routes into the UK.
2. Cruise ships. CUNARD's Queen Mary 2 cruises from New York to Southampton for a total of seven nights, allowing pets to board. It would have been a good choice if it hadn't been for the cats and dogs that wandered across the Atlantic During the outbreak.
Finally, advertise my cat cubs 
Instagram: mr_meatball_cat 
Welcome to pay attention to the . .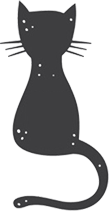 Microsector: carrborostory
 May you still be there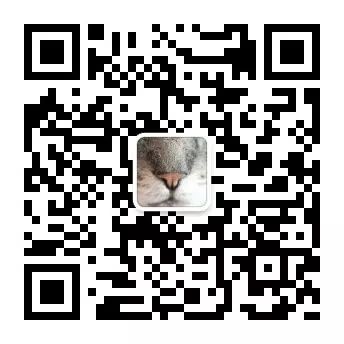 ---