Zhang Yiming poached a former Disney executive, byte beat overseas to change the handsome mystery machine
Mayer, who co-founded Disney's streaming service, joined in helping Zhang Yiming solve the problem of cashing out overseas content, while also helping to deal with the thorny overseas regulatory pressures.
textZhao Dongshan, reporter for China Entrepreneurs
Edit.Wan Jianmin
Head photography
Shi Xiaobing
On the 69th day of Zhang Yiming's shift to overseas operations, byte-beating the global management team welcomed an important new member.
On May 19, Byte Beats announced the appointment of Kevin Mayer, a former Disney executive, as Chief Operating Officer and Chief Executive Officer of TikTok Worldwide, effective June 1, 2020.
Kevin Mayer will be in charge of TikTok, Helo, music, games and other businesses, as well as the byte beat global functions (excluding China), including enterprise development, sales, marketing, public affairs, security, legal, etc., reporting directly to Zhang Yiming, according to byte-beating officials. Meanwhile, Alex Zhu, the former president of TikTok, will be transferred to Vice President of Byte Beat Products and Strategy, responsible for the company's strategy and product design.
It is rare for a Chinese internet company to hire executives from US multinationals as business executives. Kevin Mayer, who has worked at Disney for many years, is considered a strong contender for the next Disney CEO, leaving his former senior executive vice president and chief strategy officer. Byte beats this major personnel change, highlighting Zhang Yiming's global ambitions.
Zhang Yiming said, "When byte beat was founded, there was an ideal to serve users around the world." Through continuous efforts and innovation, our products are enriching the lives of hundreds of millions of people around the world. People around the world are getting information, inspiring, connecting, and delivering hope through our products. Kevin's addition will bring us his successful experience in global business and help us continue to build a world-class management team. "

Kevin Mayer
Kevin Mayer replaces Jun Zhu, the former head of TikTok, in the global management team.
Zhu Jun is a typical product background, the university is a major in architecture, after graduation work for a long time mainly deep into the B2B field, in SAP to do business management software, and then in Yibao to do insurance industry solutions. During his time at Yibao Software, Zhu Jun co-founded music.ly with his former colleague Yang Luyu, which was acquired by byte beat in 2017 for nearly $1 billion and later merged with Jiyin Overseas Products to form TikTok. Prior to this, Zhu Jun and Yang Luyu also started a business together to do an education video project, but ultimately failed, the current Yang Luyu in the byte beat internal responsible for education hardware products.
The new Kevin Mayer is typical of America's mainstream business elite. Kevin Mayer studied at MIT, San Diego State University and Harvard Business School. In his professional background, Kevin Mayer has served for more than 20 years, first as a self-employed entrepreneur, then as a consulting firm, and then in a number of key Disney positions, from responsible for business cooperation and strategic planning to the top of Disney's streaming business.
Notably, Kevin Mayer's successful launch of Disney's streaming service Disney Plus, which now has more than 50 million paid subscribers worldwide, during his time as chairman of consumer and international operations. It took just five months to complete the score, while Netflix took seven years.
At the same time, Kevin Mayer has a strong ability to co-ordinate upstream and downstream ecology, as Disney's senior executive vice president and chief strategy officer, Kevin Mayer is responsible for corporate strategy, business development and other departments, and promote Disney's acquisition of Pixar Animation, Marvel, Lucasfilm, 21st Century Fox.
In addition, Kevin Mayer has been responsible for streaming services such as Hulu, ESPN Plus and Hotstar, as well as international operations, global content and advertising sales. Just over a month ago, Nick Tran, a former Hulu vice president of brand marketing, joined TikTok as head of marketing for TikTok North America. Hulu is known as the "big three streaming giants" in the U.S. OTT market, with Netflix and Amazon Prime.
Zhang Yiming in recent years continue to introduce global talent, improve the global management team. In October 2019, Ole Obermann, a former Warner Music Group executive, joined Byte Beats as music director. In December 2019, Theo Bertram, a former Google senior employee, became director of government relations and public policy for Byte Beat Europe. In January 2020, Erich Andersen, a former Microsoft chief intellectual property consultant who has worked at Microsoft for more than 20 years, became vice president of byte-beating law and Roland Cloutier, a U.S. cybersecurity expert, as chief information security officer.
In April 2020, Nick Tran, a former Hulu executive, became TikTok's Head of North American Marketing. Meanwhile, Rohan Mishra, a former Top Company executive, held the position of head of byte-beating Helo India markets. Helo also brought in Chhandita Nambiar, a former Sony assistant vice president.
"The newly introduced Nick and Kevin Mayer are both from TOP streaming, not the typical Internet or software company," one mobile company founder told The Chinese Entrepreneur. Kevin Mayer is arguably Disney's designer, has successfully started Disney Plus, excelled in content international business, and has also made acquisitions that fit with byte-beating overseas development. Byte Beats focused this year on the realization of content operating growth and the need to expand more rapidly and innovatively in the U.S. and other overseas markets. In addition, his addition can help Zhang Yiming solve the problem of overseas content realization, on the other hand, it can also help byte beat to deal with the thorny overseas regulatory pressure. "

Regulatory pressures and overseas expansion ambitions
Zhang Yiming's move overseas to strengthen his global management team is both due to the pressure of TikTok being regulated around the world and the need for byte-beating global expansion.
For TikTok, user operations and growth have always been strong, but the biggest crisis is the regulatory pressures and crises of different cultures in different countries, and even the biggest drag on the whole byte beat. So TikTok urgently needs a business manager with local resources and the ability to help it perfectly coordinate geopolitics.
On the one hand, TikTok's user base continues to grow. In May, according to a report by SensorTower, a data company, TikTok had more than 2 billion downloads worldwide, TikTok had downloaded more than 2 billion times on app Stores and Google Play around the world, 196.6 million downloads excluding China, and about 1.8 billion downloads on the overseas version of TikTok. India, China and the United States were the most downloaded countries, accounting for 30.3%, 9.7% and 8.2%, respectively. In addition, TikTok contributed $450 million in revenue.
On the other hand, TikTok's regulatory pressures continue. At a congressional hearing on TikTok data security in March, hearing convener Senator Josh Hawley said he would push for legislation that would ban all federal employees from using TikTok on all federal devices.
This is not the first time TikTok has been regulated by foreign policy. In November, the U.S. government launched a national security investigation into the acquisition of music.ly. In addition, TikTok has faced varying degrees of regulatory pressure in Indonesia, Malaysia, India and other countries.
In addition, TikTok's rapid rise in the global market has alarmed social giant Facebook and has made it a competitor. Facebook developed a short video app called Lasso late last year to compete directly with TikTok, but the results have not been significant. In addition, Mark Zuckerberg has experimented with and remodeled Instagram, including making the Discovery tab more focused on short video content.
"TikTok's growth in emerging markets such as India and Japan has had a particularly rapid impact on Facebook's ecology, and Facebook is now defending itself through investments, acquisitions and so on," one sea-going CEO told The Chinese Entrepreneur. "
Joining local U.S. business leaders, now represented by Kevin Mayer, may provide a better solution to the regulatory pressure on TikTok.
In addition to regulatory pressure, overseas market development is also byte beat and Zhang Yiming at this stage of the focus of work and incremental space.
By the end of 2019, by the end of 2019, by the end of 2019, by more than 1.5 billion monthly active users worldwide, covering 150 countries and regions and 75 languages. And the company's office address from the entrepreneurial era of Jinqiu home residential buildings, all over the world to 30 countries, more than 180 cities, more than 60,000 employees.
Zhang Yiming revealed on the 8th anniversary of the byte beat that byte beat will employ more than 100,000 people this year. "Researching how to better improve the management of super-large global enterprises" has also become his primary thinking.
In fact, Zhang Yiming has been focusing on the understanding of national cultures for a long time. "Over the past year, I've spent nearly two-thirds of my time in many parts of the world," he wrote in an internal letter released on the 8th anniversary of the byte beat. In addition to understanding the company's business, I also communicate with many local colleagues and friends, go to the Derry Lihat market to do user research, go to Paris friends' homes, go to museums around the history, I have a deeper understanding of the richness of the world and the evolution of civilization. We have business users in many countries around the world, to think more seriously about the relationship with the outside world, the contribution to the outside world. "
The company to a certain stage of development, is bound to seek higher development space and higher revenue. Byte-beating revenue has long relied heavily on advertising revenue for today's headlines and head-butt APPS, but advertising growth has been seen as a growth bottleneck.
Byte beat its pillar products previously mainly rely on the information stream advertising model, this year the major short video platforms have turned to live shipping, jitters with the effect of a little hard, and in order to sign off on the platform outside the celebrity anchor cost a lot.
In addition to jitter, byte beat is also in education, games, corporate offices, search engines and other scenarios to break through, but the current effect has not yet fully appeared, is still in the large-scale investment stage.
At the end of March, according to foreign media reports, the famous Tiger Global Fund announced that it had invested in and taken a stake in the popular video app TikTok's Chinese owner, Byte Beats. Tiger Global, however, did not disclose the size of the investment.
Tiger Fund said this year's byte beat will account for 19 per cent of China's online advertising market. China's online advertising market is expected to total about $81 billion, according to eMarketer. Byte Beats accounted for about 4% of China's online advertising market in 2017, according to the Tiger Fund.
And in the first quarter of this year, there have been byte beats to start preparing for the listing of the trail news, but the official has not yet had a clear response. Faced with going public, byte beats are bound to require more room for growth and faster growth engines.
However, as the international team grows, how the young Chinese founders coordinate the global management team and do a good job of cultural integration is bound to be the management challenge facing Zhang Yiming.
The 5th issue of China Entrepreneur magazine 2020 is on sale, please click on the image below to add orders!

👇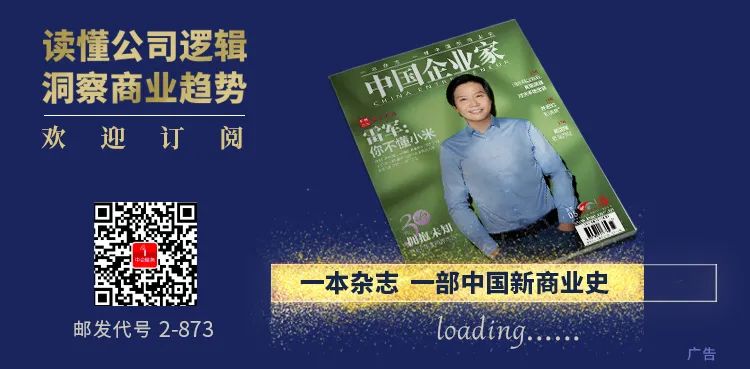 Making:Cui Yunxuan proofreading: Zhang Gege  Reviewer: Holly

(Recommended reading)
 Click on the image to read it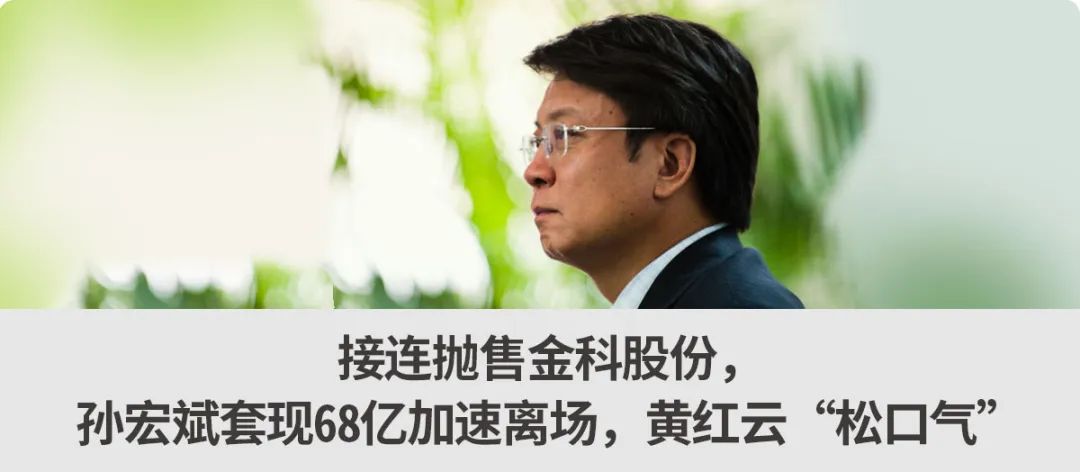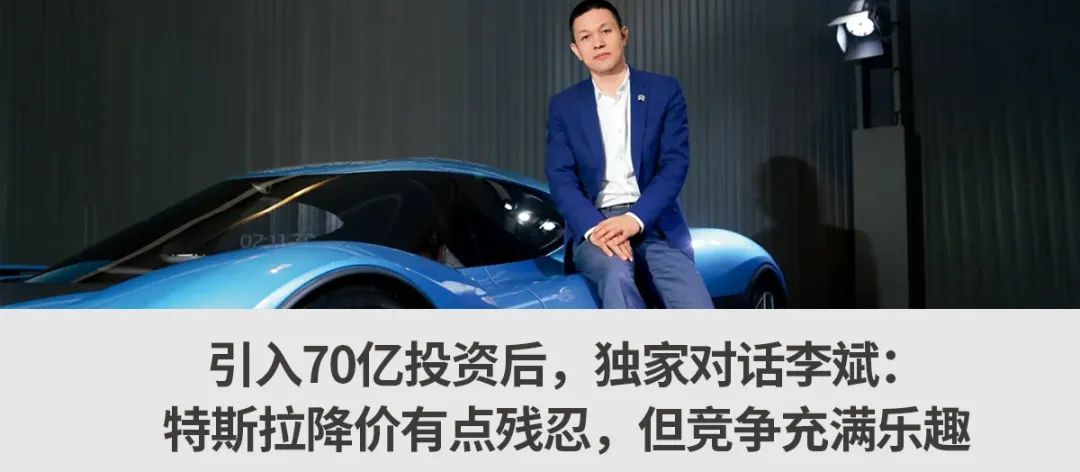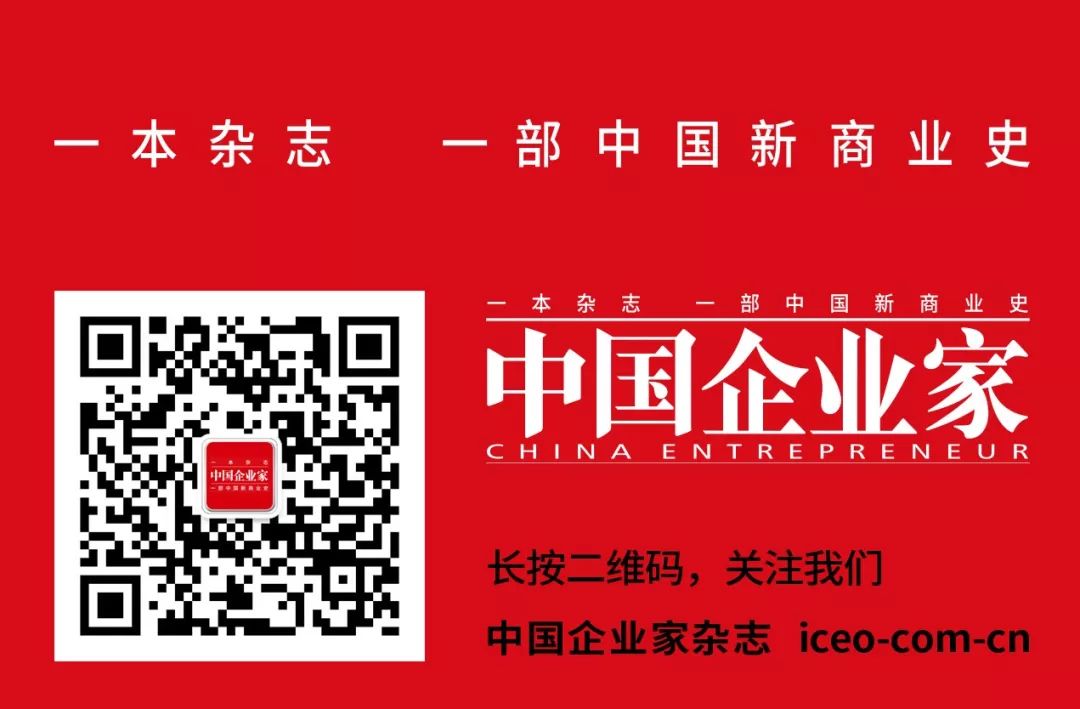 ---