Give me 5 minutes to take you around Facebook marketing!
Translator: Amber Reviewer: Zhu Yuxuan
The length of this articleFor.1677 words, estimated when readingroom5 minutes.
Abstract: This article introduces local businesses to the important role Facebook plays in the dissemination of information and through its marketing campaigns.

Facebook as a social networking platform does not need to be introduced. With 81% of the North American adult population, Facebook has a proud user base over Twitter, Pinterest, LinkedIn and a number of other competitors.
Because Facebook is everywhere, many business owners believe that an active corporate image on Facebook is critical to the success of a business or brand online. There's no doubt that this is true in many cases, but it doesn't apply to all companies, depending on what your main goal in investing in social media is.
Facebook isn't a major customer access channel - so if your primary goal in opening a social media page is to get customers, consider other, more appropriate social networks (such as LinkedIn, Twitter, Pinterest, and even Instagram, which platform to use depends on your company or service type).
The vast majority of business owners see only negligible financial returns relative to the effort and time they spend, or see no return at all. This may be partly due to the fact that only 2.5% of brand page posts are actually seen by Page fans.
Instead, use Facebook for the most natural purpose: build brand loyalty and turn the trackers of your community into spreaders, both online and offline.
Here are some ideas to help you really get started.
Google's Wildfire product is a great free competitive monitor. Enter your company or brand and some of your competitors as a benchmark for your performance reviews.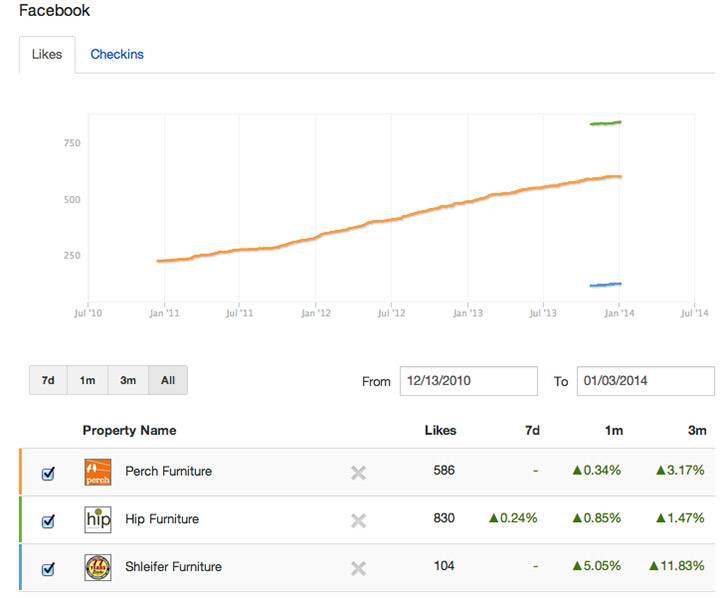 Special attention needs to be paid to these trend curves - if you or your competitors dramatically increase the number of followers on or around a particular day, go to Facebook and check out the content on Facebook on that day and nearby times to find out what content or activity is so successful. There's a kind of learning that might give you a different kind of inspiration.
As the old saying goes, first impressions never get a second chance, and to get people's attention, you have to use a super-killing cover picture. Cape Kaleidoscopes in Mashpee, MA is just one example of success with a Facebook page cover image: a bright inside picture of a store. Another example is Four Firkins in the Twin Cities, whose cover image shows a group of customers waiting warmly outside the store.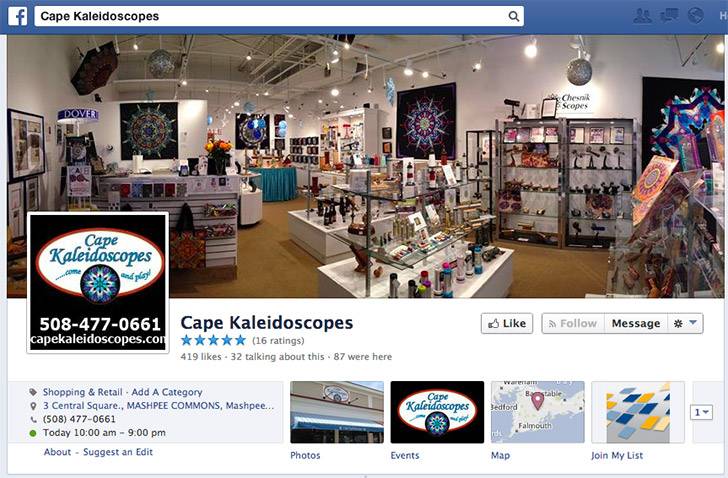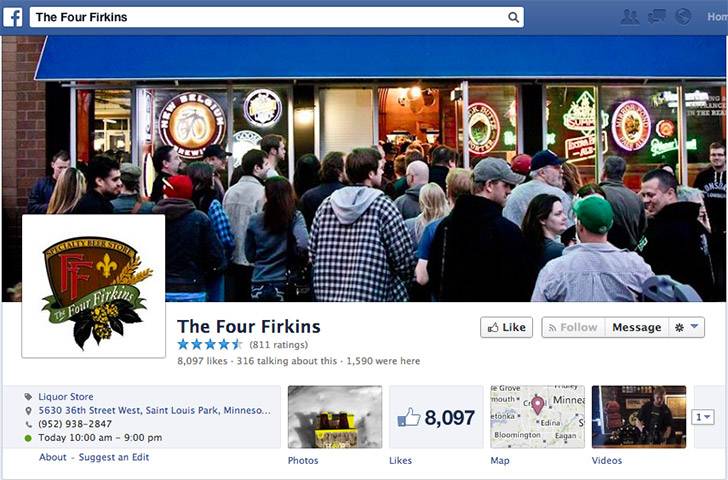 Another example of creative use of Facebook images is Amsterdam Printing, which uses Facebook's timeline to show how its company has progressed, using pictures and text descriptions to present big events in its 115-year history.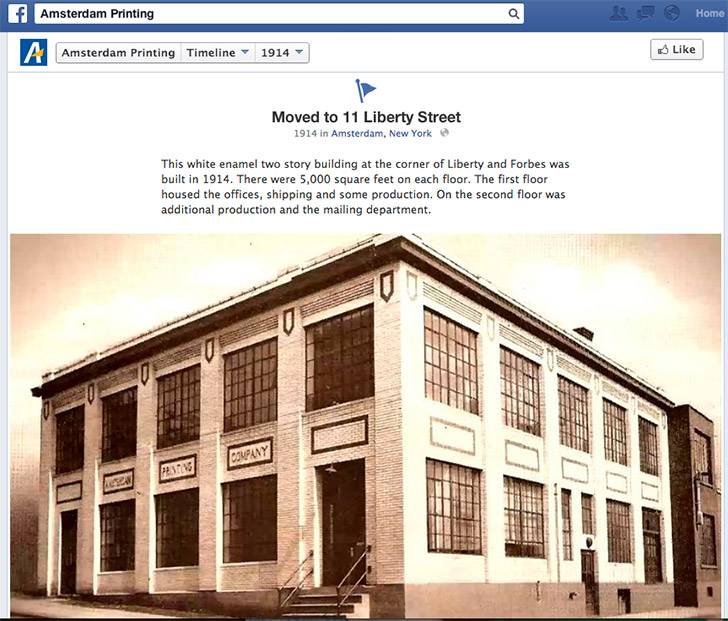 Posts with images are more likely or likely to be viewed, liked, and shared, while image collection contests are more likely to lead to higher levels of interaction. If you run a local plumbing or construction contractor, it's helpful to host a "Get a Title for a Picture" contest like the Bits And Pieces page.
And don't forget to embed video content in your posts! Here's a great example from Point Reyes Cheese, which shows the process of making sandwiches with its cheese products. These clips can greatly arouse the curiosity of fans and encourage them to click to watch.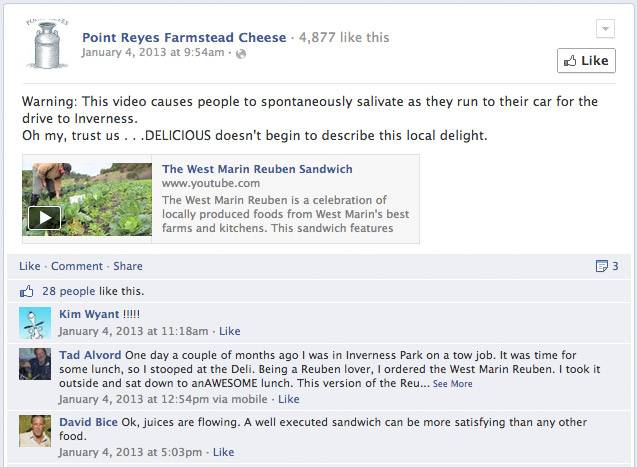 If your company isn't so visual, try asking your audience questions - such as trivial questions about your city or industry - or posting questionnaires or voting campaigns to find the content or topics your fans are most interested in reading.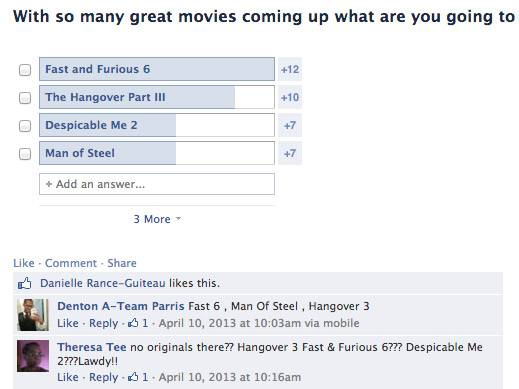 Look for partners that maximize the reach of people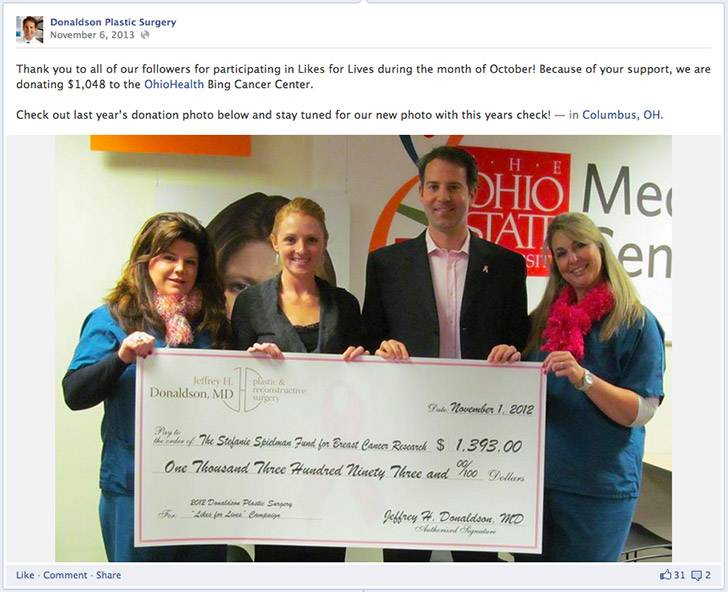 A charity or NGO partnership is a great way to promote the company and build a caring image at the same time. Dr. Jeff Donaldson's "Likes for Lives" campaign is a very successful example of how to use this cooperative approach. During the month of the campaign, he donated a dollar to Health Bing Cancer in Ohio whenever his Facebook page received a like.
Think positively about paid advertising
While not very suitable for direct conversion of leads, Facebook does offer sms the simplest and most economical advertising platform among Internet giants.
Because of Facebook's two treasures of user information (including interests, employment experience, age, and relationship status) and the ability to target geographic coordinates (up to the zip code level), Facebook allows small and medium-sized enterprises to use their budgets with extreme precision and to target advertising to the audience they want to reach.
For example, you can serve ads to your friends and neighbors (fans of agencies you've worked with) and to your competitors' fans.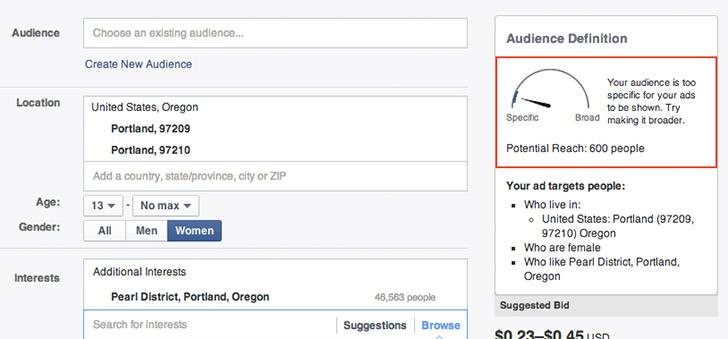 This type of ad campaign is generally successful when combined with a certain level of discounting. And these discounts also allow you to track the effectiveness of your campaign in the first place.
One of Facebook's latest ad features, Promotional Posts, can help you get some extra exposure to status updates, especially if you particularly want your fans or their friends to notice. And it all just needs to set up an advertising budget based on your needs, but it doesn't require any other effort.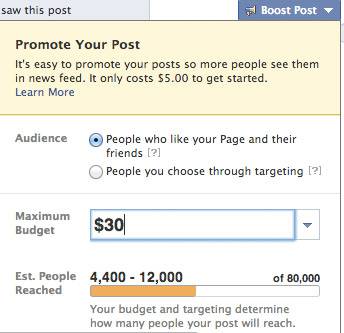 The success of local businesses online doesn't have to depend on Facebook's activity. But using your time and energy wisely will definitely help you better navigate a website that 130 million adult Americans use every day.
Author:Moz
Translator:Amber LI, a graduate of Chinese University in Hong Kong, has worked in digital marketing for WPP Group, airlines and management consulting firms, has experience in social media operations in the Asia Pacific region (e.g. Facebook, WeChat, etc.), has experience in using SEM/SEO, Paid Media and Social Ads to improve website performance, and has experience in large CRM project management. Certified analyst at Google Analytics and Google Analytics.
iCDO Internet Data Officer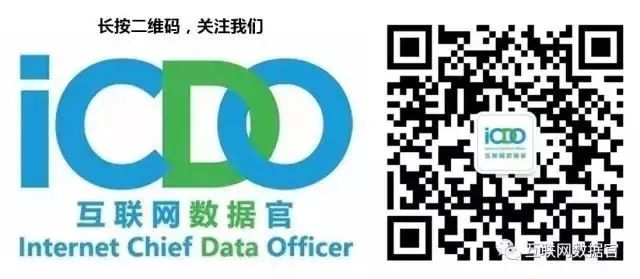 The Internet Chief Data Officer (iCDO) is an industry-neutral platform focused on Internet data analysis and applications, designed to provide Internet data practitioners, enthusiasts, service providers and brands with the world's most cutting-edge, freshest and most valuable industry dynamics, industry activities, product introductions, technology analysis, and Internet data industry-related recruitment information.
Currently, we are recruiting original, SEO and information team volunteers. If you wish to become a member of the iCDO volunteer team, you can add iCDO founder Mr. Song Xing's micro-signal: sxwuda2nd, look forward to data analysis enthusiasts to join!
At present, our website has been brand new online, more comprehensive fresh information, enjoy trying! (Copy the link below to open in the browser)

http://www.icdo.com.cn/
---