GSB Viewpoint . . Which strategy works best in social media marketing?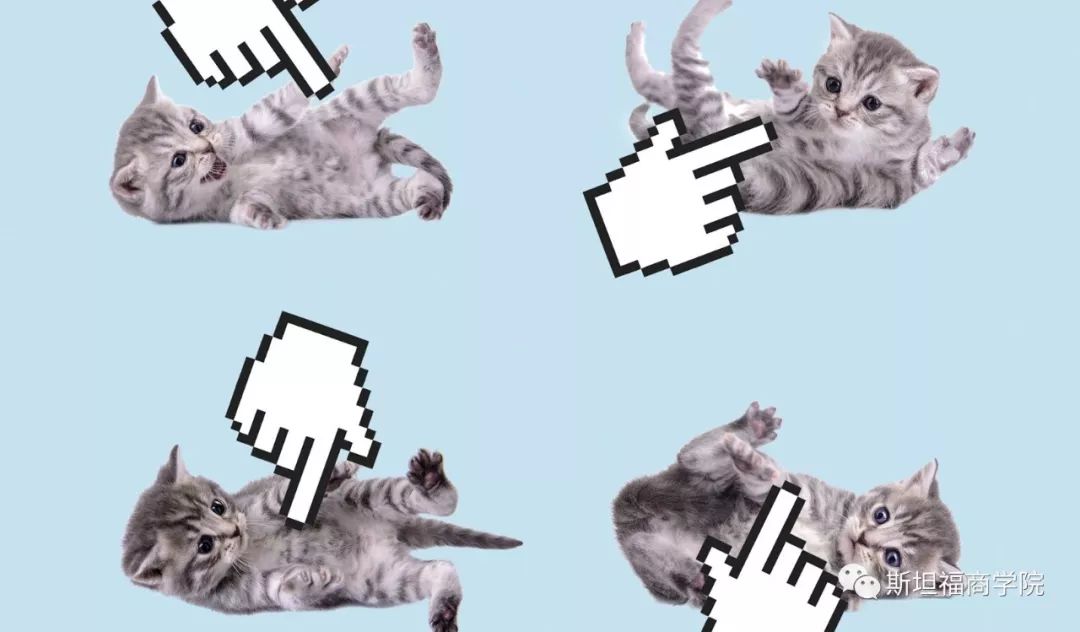 GoPro is filming a promotional video for a new product launch somewhere off the coast of New Zealand in 2018. In the video, the actor is filmed kayaking at sea. At this time, a seal suddenly jumped out of the water, and its body is still wrapped in a large octopus, octopus tentacles hit the actor's face. The entire scene was captured on GoPro cameras being filmed. When GoPro posted the clip to Facebook, it was spontaneously retweeted by users and quickly became a global hit, with great publicity.
That's what every marketer dreams of: being able to get viewers to volunteer to send brand-related content you want to promote to friends and friends, while also taking the initiative to say, "You have to watch this video!" "。 As a result of this efficient communication effect, more and more companies are shifting their marketing budgets to social media platforms. This is a natural evolutionary trend, because wherever consumers are, merchants go.
But what kind of content works best on social media? Opinions and suggestions abound, but the evidence is not many. "There's very little research on this direction at the moment, and the problem is that it's difficult to get data," said Harakesh S. Nair, a marketing professor at Stanford Business School. For example, every business user on Facebook can only see their own metrics, but there is no way to get comprehensive data for the entire industry, so there is no way to know the industry as a whole. "
As a result, Nair has teamed up with Dokyun Lee of Carnegie Mellon University and Kartik Hosanagar of the Wharton School to collect daily performance data from about 800 business users on Facebook. By compiling data from more than 100,000 posts and using the latest machine learning techniques to identify their content research, they published a paper that provides real answers that companies can use to optimize their social media strategies.
When these companies start dabbling in social media, Nair says, they tend to aim to maximize "coverage", that is, the number of people exposed to brand information, based on their experience in traditional media. Switch to social media to maximize the number of followers on your company's accounts. To this end, companies use a variety of incentives to attract fans, such as coupons and freebies, as well as sponsorship postings.
But attracting attention doesn't mean getting user engagement. "It soon became clear that it wasn't enough just to let people know," Nair said. Many fans don't communicate with the company in any way. It's not surprising: commercials alone are always boring, perhaps just as a price for being able to watch TV for free. So why would anyone "like" a company, comment on ads or even share it with friends?
Nair points out that the focus of the company's campaign now should no longer just be on exposing products, but on further figuring out what content will make potential users willing to interact with. This has created a whole new industry called "content marketing". The company's focus has become "What kind of content should be posted on social media to attract what kind of users, what kind of engagement, and toward what goals?" "
The goals may seem clear, but social media marketing has two distinct propaganda strategies. One is so-called "performance marketing" designed to generate instant sales or "conversions". The other is "brand marketing", which aims to connect with consumers in a more personal way in order to achieve long-term benefits and user loyalty.
"It may sound paradoxical, but if there's not enough user engagement, no one's involved in branding," Nair said. So even if you're primarily interested in driving sales and performance marketing, it's important to add some good brand personality content -- even if it's just to keep users visible in this crowded market. "
Interestingly, statistics show that most companies' marketing departments currently use only one strategy, while very few use both. "I don't know why, it's probably related to the organizational structure of the company - depending on whether the team responsible for social media marketing is more closely related to the sales department or the marketing department," Nair said. "
To summarize the characteristics of each post, the researchers first hired people on Amazon Mechanical Turk to evaluate a subset of about 5,000 posts and tag content based on soft attributes such as humor and emotion or hard information such as price transactions. They then used the tag set to train a computer with natural language processing and machine learning algorithms to help the rest of the computer evaluate.
When they ended up combining content attributes with engagement numbers based on the actual likes, shares, and comments for each post, they found a marked difference in performance: when a company just said, "Hey, this is a 20% coupon," potential users were less engaged. However, when it uses something that fits the brand's personality and talks to users in a human-like way, it attracts a lot of people to participate.
A combination of strategies
Of course, at one level, we all know we're being tricked, and the other side of the web is just a virtual brand innate - but our brains can't resist. Marketers take advantage of the human subconscious's instinct to communicate and connect with people like themselves. "There are a lot of studies that show that a person or friend's statement is more convincing than that of a company in Cincinnati, USA," Nair said. "
At the same time, performance marketing still has a place. Nair believes that while users may be reluctant to share such posts, it's only because they don't want to look like they're just interested in how to save money. "A lot of people are very concerned about their image on social media and often worry about how others perceive their behavior," he said. But that doesn't mean they won't click on the link to get a coupon to buy a product. "
He added that while most companies don't do it now, the two strategies can be used at the same time. "We can neither attract direct potential customers through posts that contain a lot of useful information, or we can build a long-term brand image with more anthropomorthic promotional articles."
However, the two are not equally important. Research shows that the most critical element of social media marketing remains the brand's personalized content. The main reason for this, says Nair, is the key difference between traditional and social media: in the emerging social media, user engagement is an important factor in its core algorithms.
In Facebook's News Corp. feature, for example, algorithms prioritize content that is well engaged. If some posts you send aren't attractive enough, the algorithm says, "Ahhhhhhhhhhhhhhhhhhhhhhhhhhhhhhhhhhhhhhhhhhhhhhhhhhh Then, the content your account sends later will be buried deeper and deeper by the "news synth", with little chance of re-appearing in front of the user.
As a result, Nair says, finding ways to maximize user engagement on social media (those precious likes, shares, and comments) is essentially the equivalent of search engine optimization on a traditional network. Because the goal of both is to maximize popularity and thus add value to the ranking criteria used by the system.
"It may sound paradoxical, but if there's not enough user engagement, no one's involved in branding," Nair said. So even if you're primarily interested in driving sales and performance marketing, it's important to add some good brand-specific content -- even if it's just to keep users visible in this crowded market. "
---
Translated from the original text:On Social Media, Sell Your Brand, Not Your Stuff from GSB Insights
Compile:Nancy Zhang
For more exciting, please press and holdQR code

Concern.STanfort Business SchoolOfficial WeChat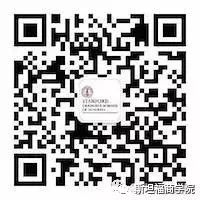 ---