Foreign Trade News: How to correctly select overseas social media platforms and do a good job of overseas social media marketing?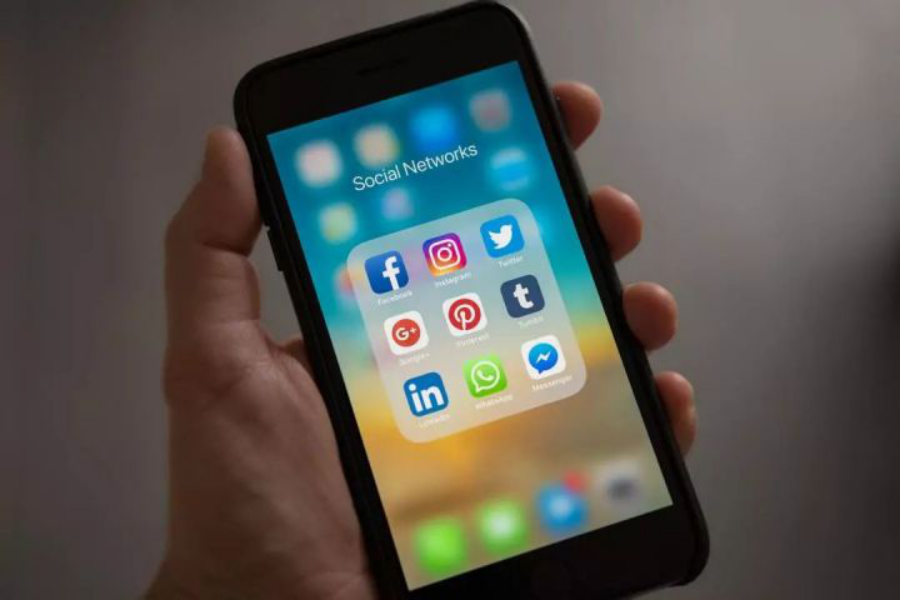 Article . . Source.
WeChat Public Number: Foreign Trade Charging Station (ID: Trade2016)
For personal learning only, please contact the original author for reprint
Brands often encounter two problems:

1. Use the wrong social media platform to interact with consumers
2. Too greedy, every platform use results are not done well
So how do you avoid these social media marketing traps?
Very simple:
Use the right platform to reach the right audience 
What the audience wants is that apples will be returned even if you airlift him a box of oranges. 
How do I choose a platform to use for my own business? Let's see!
Facebook is the king of users, with more than 1.65 billion monthly active users, and is an extremely diverse platform with active users of almost every age group. In addition, the study found that half of the 1.65 billion users liked branded pages or even interacted on Facebook.Very beneficial to small and medium-sized enterprises to absorb powder and increase heat.Reference: How and how does Facebook market to develop customers?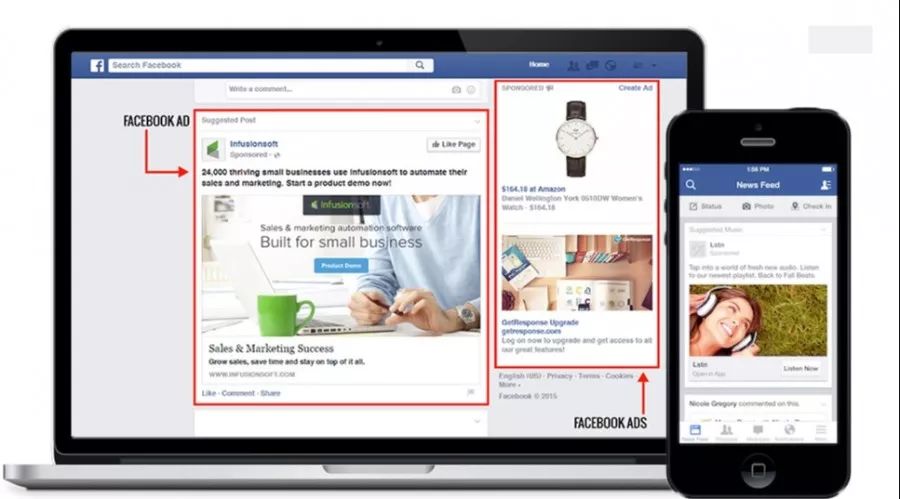 What Facebook can do for business:
1. Users are more likely to be found when searching for corporate products or services;
2. Closer connection with customers and prospects;
3. Create an exchange community for the enterprise itself;
4. Can more directly promote the resources created by enterprises.
How do I get traffic from Facebook to my site?
1. Make full use of personal information
Facebook is an interactive community where people like to look for people or things they're interested in, so how to write a personalized profile that shines a light on your eyes is something you have to look at. 
2. Place all kinds of pictures and information about the website in the graffiti wall and photo clip
Facebook's graffiti wall is much like China's microblogging, allowing you to write about the mood. Another is the common photo clip, usually we make the site to promote the picture and the site logo can come in handy.
3. Build your own network
Facebook is a dating platform where you learn to build your own circle of friendships and find people who are interested in your site.
4. Keep it up to date
You must keep your Facebook messages, including blog posts, up to date from time to time in order to continue to attract traffic.
5. Be active
How to get more people's attention on your Facebook page, or make the most impression. Can't wait, must be active. More to participate in other people's blog sharing, more to participate in all kinds of circles. 
6. Arrange your profile
Facebook's apps are flexible, arrange the apps you need, and take advantage of rss submission.
7. Determine which apps you need
Facebook's many apps pick and choose what you do best and need most on the home page, such as linked posts and blogs.
8. Use Facebook's ad network
Facebook offers its site's internal ad network, also known as ppc, a paid feature that looks at its usage.
9. Build your own circle
Twitter, like Weibo, has a word limit, and merchants can only use 250-character "tweets" to interact with their audiences. Although Twitter has a word limit,But Twitter is a great platform for the education market.According to the survey, 67 percent of users were more likely to choose the brands they followed on Twitter. Reference:Twitter nods use the how-to guide to check
The largest user base on Twitter is men and women between the ages of 18 and 29.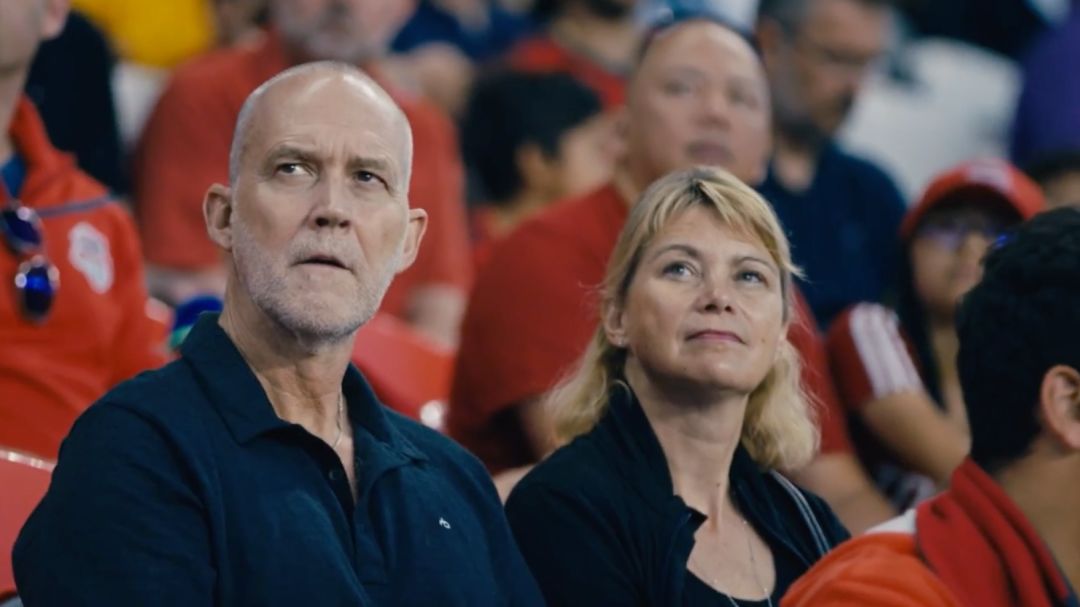 Twitter's main business use includes interacting with fansWhile 250 characters are short, many brands consider Twitter to be one of the quickest and easiest ways to interact with consumers.
His role is to act like an online customer service representative, solving customer questions efficiently, anytime, anywhere. As a result, Twitter is seen as the best way to build strong interactions with consumers to stream and increase conversion rates.

LinkedIn was originally a communication platform designed to help professionals connect with each other in the workplace, but it has developed into oneHuge social channels。 Reference:How are those cattle forced foreign trade people inLinkedInOn "Take Your Customer"?

Professionals can not only connect with each other but also share industry insights, job seekers can also be interviewed for job interviews, or companies will look for potential candidates.Most of LinkedIn's 300 million users include those aged 30-64 who complete higher education.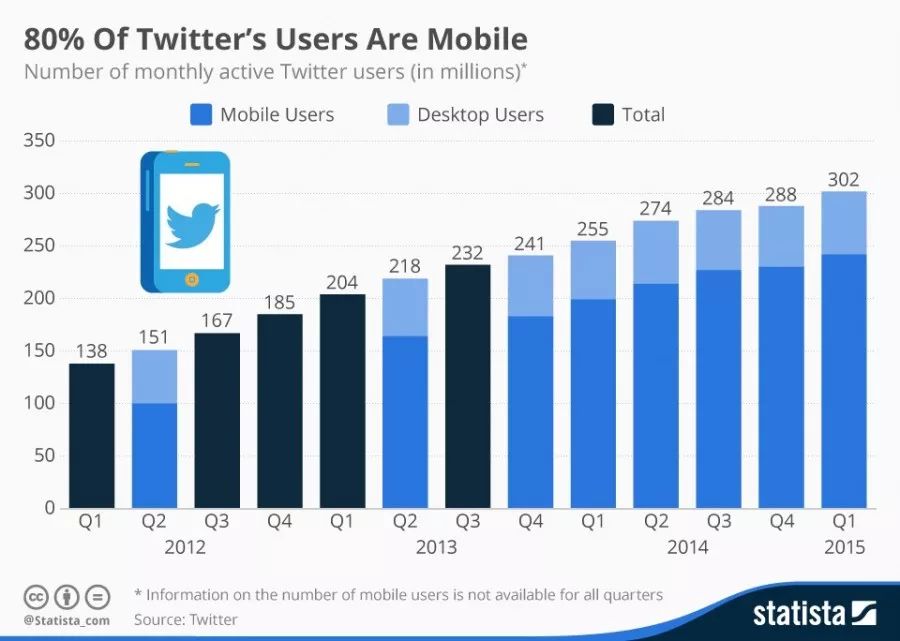 5 LinkedIn to develop customers using this method:
1. Three-degree relationship

2. Increase visibility
3. Increase opportunities for more contacts.
4. Increase the Google PR value of your profile page
5. Do search engine optimization
As we all know,YouTube is the world's second-largest search engine and a multicultural gathering place.It's worth noting that most users prefer to watch ads on YouTube while they are passionate about original YouTube videos.
It is reported that a large proportion of the more popular YouTube videos each year are advertised content. Ads on YouTube come in a variety of formsMore popularly, 6-second skipped plug-in ads.Unlike domestic video sites, which force users to watch ads for up to two minutes, YouTube ads can be skipped in just six seconds, a mechanism that not only respects users, but also benefits advertisers. Reference:What role can YouTube marketing play in foreign trade?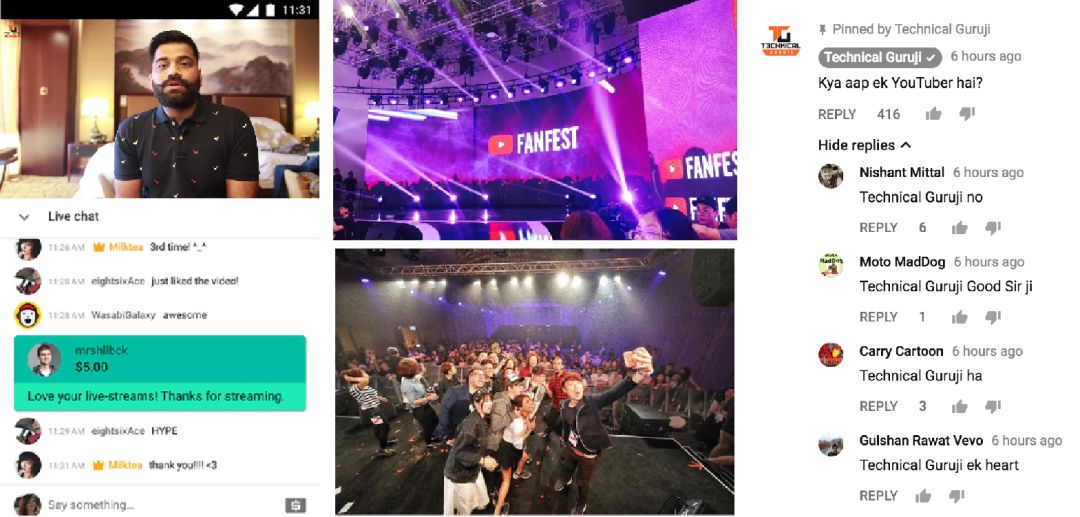 Instagram is a purely visual mobile platform.More than 80 percent of users either d'or search for items they plan to buy on Instagram.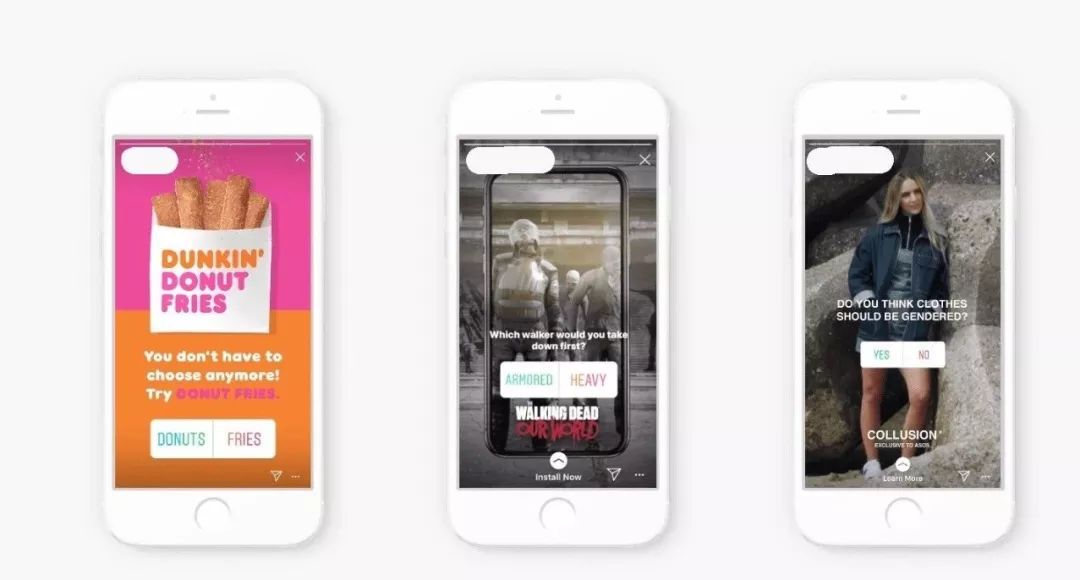 How do I make a purchase on Instagram? Instagram was introduced at the end of 2016Shoppable Postsfeature, which was officially launched in 2018. Users also made their purchases through this feature on Instagram.
Marketing tips to share:
1. High-definition, beautiful pictures are important. Instagram is a visual platform where people see pictures of products first, followed by text messages.
2. Make consumers feel like they're missing something like this. The best way to do this is to live-to-life photography. A picture of someone using or wearing something can't be more convincing. To convey to consumers that there is a significant improvement in their quality of life after the use of a particular product.
Users familiar with Pinterest know that Pinterest has its own set of language symbols. Which means,Pinterest has its own unique way of selling。People used to see something they liked and had to work on it, and there was a possibility that they couldn't find it, but Pinterest solved the problem. Reference:The most detailed put together Pinterest marketing techniques
Pinterest's post with a blue price tag means the item is able to buy.
Pinterest's account can be linked to the corporate website using its purchaseable feature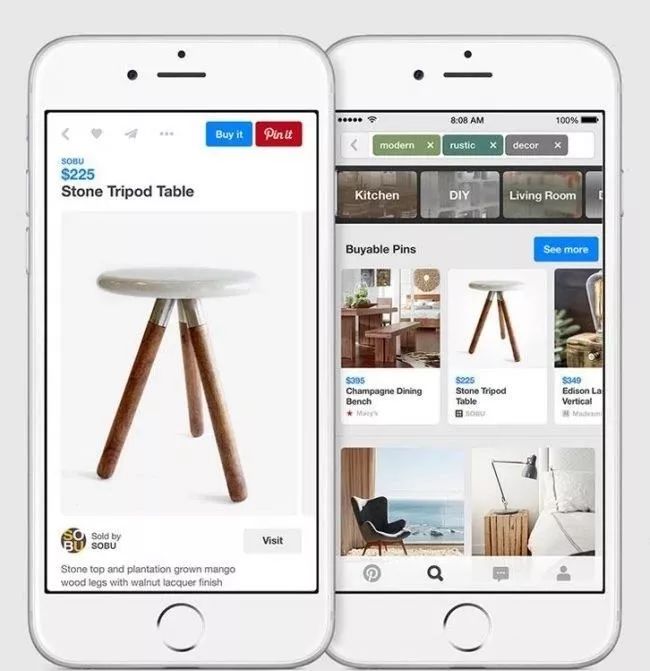 Marketing tips to share:
1. Posts on Pinterest don't go away
。 Because users forward or save, these posts can exist for a long time after they are uploaded. A product message may still be circulating two years after it was uploaded.
2. Keywords.Pinterest has a feature that other social platforms don't have when it it it it's about ad targeting. Merchants can target consumers using keywords that consumers may search for.
Eggs:Send keywords in the dialog boxVideo.』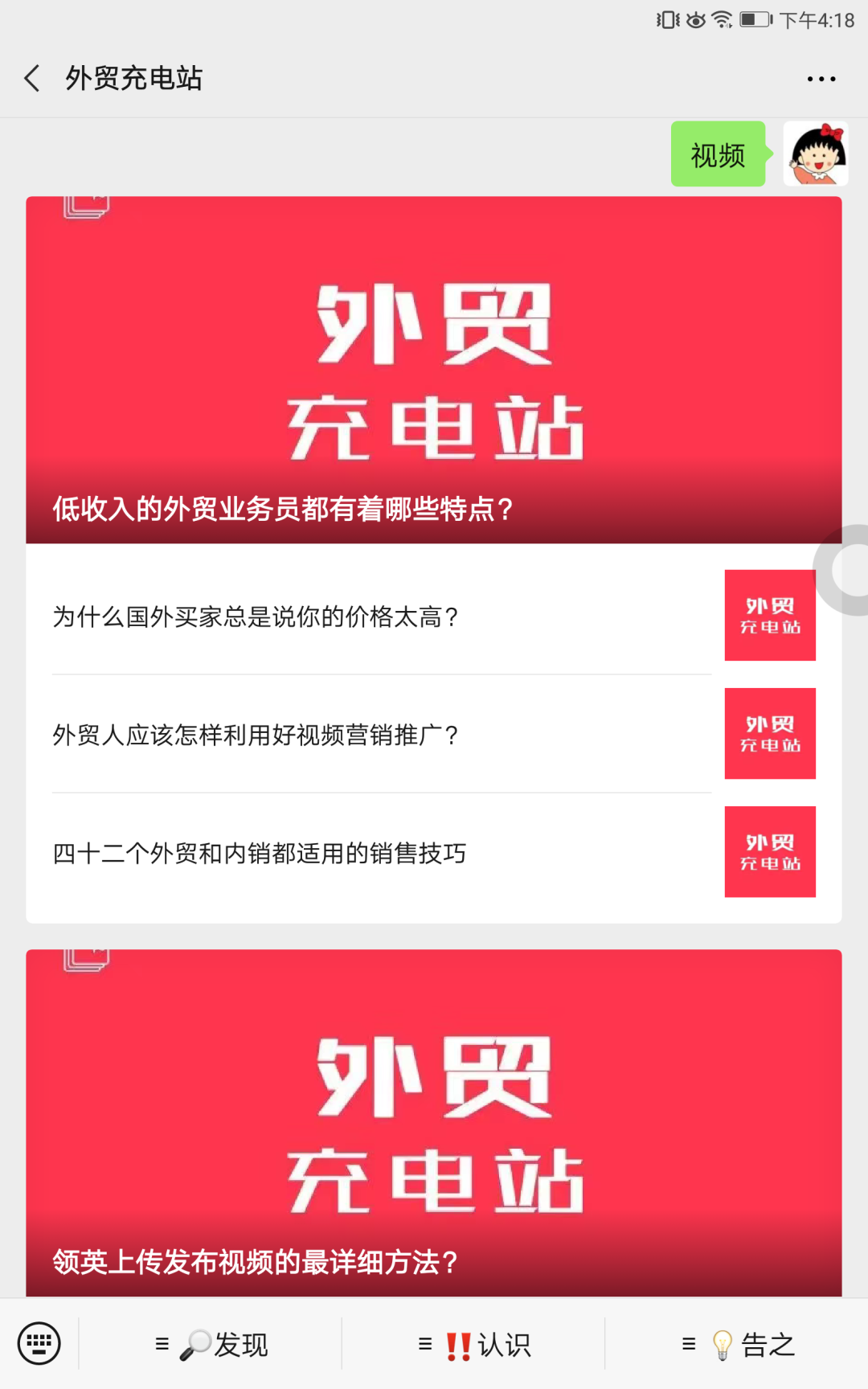 Foreign trade charging station is a purely shared free foreign trade mutual aid learning platform, do not sell any paid foreign trade training or courses, do not sell any paid foreign trade products or services, please know. Other.Scan the Daisy WeChat QR code below to add friends, butFree to receive the first-line foreign trade business experience summed up by the "foreign trade real combat series" learning materials, information content covers customer development follow-up, inquiry analysis response, social marketing lead, mail writing, exhibiting strategy, etc.:
「Add to.DaisyFor WeChat friends」
Note:All information content is provided free of charge for personal learning, please do not use for any commercial purposes, let us together in the foreign trade charging station, together in this foreign trade winter: "hold the group heating, each other need, arm themselves with experience and knowledge." Empower each other, live up to time, and grow yourself with real combat and time. "

Send keywords separately in the foreign trade charging station dialog box.Google.』、『LinkedIn.』、『Facebook』、『TwitterLearn how to develop your customers and send keywords.Books.Get books and send keywordsForm.Get the relevant forms and send keywords separately.Quotes』、『Price negotiations』、『Foreign trade newcomers』、『Growth experience』、『Self-improvement』、『Development letter』、『Look for the mailbox』、『Fraud alert』、『blood lessons』、『Bargain.』、『Sales thinking』、『Market positioning』、『Inquiry reply』、『Customer follow-up』、『Customer complaints』、『Samples.』、『Tools.』、『Exhibition.Learn more about it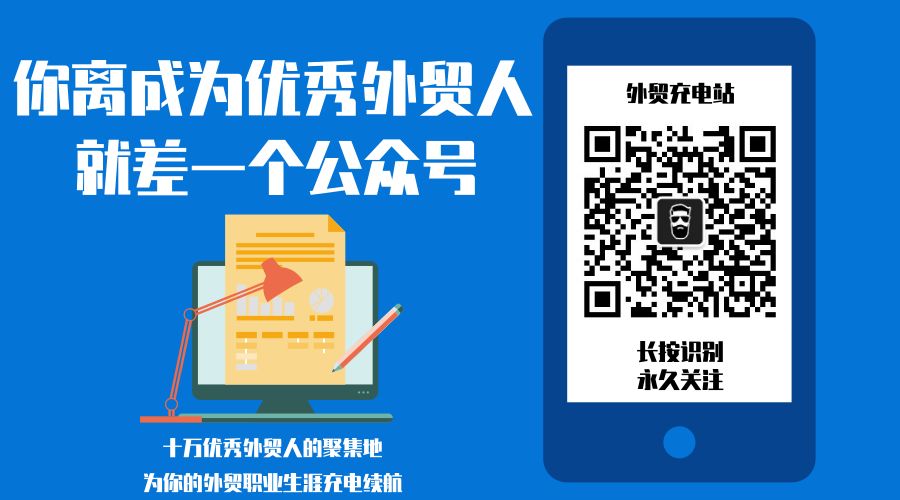 Choice is more important than effort, direction is more important than speed

WeChat Public No | Foreign trade charging station
Click on "Read the original text"Learn more practical foreign trade experience summary
I know you."Looking at it."
---