Facebook's advertising big budget operations of the real-life.
This article is the last article. How to solve the problem of Facebook's advertising budget often falling apart?The extension, plus some of my own specific data, is a Facebook ad big budget issue series of article ii.
The last article said that we often encounter when running ads:
Today's running advertising is very good, single shopping costs are very low, so we add a larger budget, but often after the settlement point, the big budget is often easy to collapse. Often spend a lot of money, out of a single or even not a single.
I gave me three solutions:Directly shut down, reduce your budget, and change your bidding strategy.。I've been tested and I think it's all right.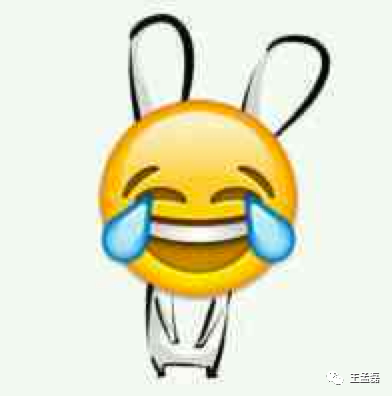 1)
First of all, if today's advertising data run very well, advertising budget to more than 300 knives, after the turn point he will spend money very quickly. The result of the crazy spending is that we can't control him easily.
At this time I suggest that at the settlement point to change the bidding strategy, to the time we can see him, and then change back.
See how to do it. How to solve the problem of Facebook's advertising budget often falling apart? This article.
If your ad account is.Beijing time., then we can change the bidding strategy to "target fee" at around 12 a.m., and place the target fee with a number you can accept, such as 20 knives. So he won't spend so fast.
By 4-6 a.m., we were going to change our bidding strategy back, so that he could spend more quickly (because the budget was high), and then after 2-3 hours, it was just when we got up and could see a wave of data.
2)
Bad data, such as spending thirty or forty not out of the bill, or fifty or sixty out of a single, directly off it. Try opening it tomorrow. As shown below, there are a few data that really don't work, and it should be turned off immediately.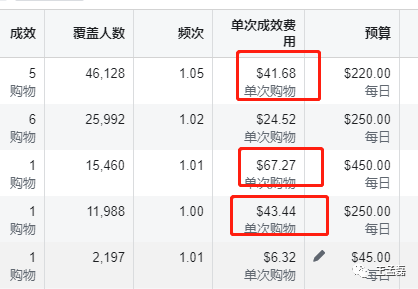 3)
Budget reduction: out of the order, but the cost is too high, but add a lot. The following figure, a lot of times we will not give up the pass, feel that it may be a few more orders, a single shopping cost will come down.
At this time, either heartily turn off, the next day and then open. Or just drop the budget and wait and see. How much to drop, we all grasp.

Here are my set of data changes, I think the above several ways to do together, relatively there will be a few series slowly stabilized. This is another article for me:How do I keep my campaigns under different ad accounts?
I think our advertising accounts and campaigns are to support, through a number of daily operations to achieve his daily put there, we do nothing to stabilize the effect of the order. To achieve this, our advertising operation will probably be easy easier, after all, every day constantly expand the new series, is very tired!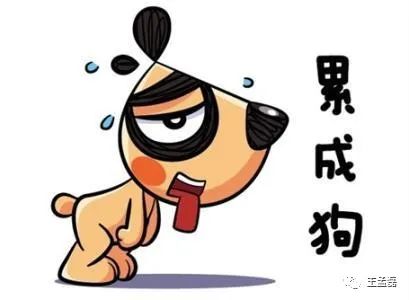 Expand the new series, according to a friend.Because Facebook gives new campaigns a little more weight, it's a little more likely to get high-quality traffic., so a lot of people are going to expand the new series, like me.
But really tired, but also continue to go to every day kill bad series or groups, and every day on the switch off the old campaign, it is more easy.
Here are some of my experimental data: (Screenshots may not be very intuitive.)
Day one.
I tested campaigns with high and low budgets to show that some campaigns were performing well and that they could be controlled in a single time. Then keep them and get ready for the experiment.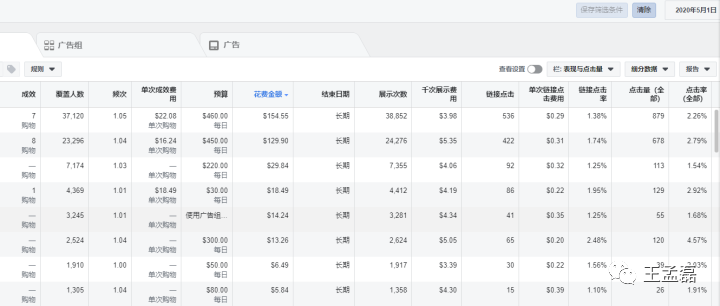 Because my advertising account is Est US Time, it was updated at 12 noon Beijing time, so I tried to change the bidding strategy to "target fee" at about 11:50 am, and then to the lowest fee at 6-8 pm.
And I decided not to open a new series, only switch the old series, and if today plus the budget plus too much, I will drop a little, after all, I am not an unlimited account.
The next day.
There's a series that's going to come out quickly in the afternoon, but the money is spending quickly. Out of 3 single, single has been to 72 knife, quickly off! Other series are just as good to keep.

Day three.
I've expanded a few more series, but the best was the one the other day.
The reason he had a budget of 450 was because his numbers were so good that day that I increased the budget to 800 and brought it back before the settlement.
Because I think if my budget runs on a budget of 800 plus, even if I get a bidding strategy with a "target fee", it will still run very fast. And my account is 1500, and if it runs well, I probably don't have the money to add.

Day four.
A little sad, the overall single cost is not under control. So you've seen a lot of it go down to a budget of 200 plus because I've got it down.

Day 5678.
Screenshots too much, do not put, in short, the next data are relatively stable. Each day of those series can stabilize the order, if today's single a little high, turn it off, the next day the big probability can come back.
Finally, talk about big budgets. For a 450-point Facebook ad account, I'm not really on a big budget. Because of that amount of money, we use a 21-30 budget, multi-expansion point may be the overall single cost control better.
Also, optimistic about the speed of advertising account spending, according to WeChat group of friends feedback and my own practice, big budget run also has a big drawback:The money in the account is spent between 6 pm and 6 am the next morning, because it's the limit, then 8 am-12am this peak, you miss a wave of single opportunities, the quality of this time period of the order is very good.
Above, is my recent practical results out of the conclusion, we can refer to their own situation to do some operations. (ps: All my articles are the conclusions of my experiment and won't apply to everyone, so let's see. Remember that Facebook ads are a metaphysics, and some questions don't have to be answered.)

---