Facebook adds holiday marketing to boost sales


Festivals, no matter what kind of products you belong to, will be more than one attribute, gift!

And most of the gifts are given to others like, it is possible that you do not like this thing at all, but because of gifts, will also consider buying, which represents many opportunities!

Take Father's Day as an example, is your product suitable for men to make gifts? If suitable, why not those products come out to get discounts, do activities, do some promotion? You know, Father's Day is originated in the United States, what are you doing with your comrades in the Amazon?
Maybe a lot of people will write Father's Day gifts on Amazon's title and give them a discount, that's just the basics. There are really too many kinds of promotion, be sure to make good use of it.
We're taking full advantage of Father's Day this time around, with amazon's products setting discounts of around 15%, Facebook postings, and then advertising! The effect is very good, the first day increased sales of about 33%, the next day, because the advertisement was off the shelves for 6 hours, or increased by more than 10%, today slightly decreased, is the usual level, we believe there will be a small climax will come soon.
How do you do that? I give my less mature plan:
1. Be clear about the properties of the gift given to your product and do a good job of documenting.
Don't say anything bland, Father's Day discount, all come to buy ah, this is not good. To say, Father's Day, did you buy a present for your father? Here's the best gift for my father!
Or do you remember when your father took you fishing when you were a kid? Have you ever taken your father fishing? The best gift for Father's Day: Take your father fishing.
Or, how long have you not gone to a picnic with your father, how long have you not been with the whole family to play, Father's Day, a good expression of your love!
Infectious text with infectious pictures, will bring unexpected results!
2. Pictures or videos should impress people
This should have good material, especially some material that reflects father-son father-daughter feelings and can be associated with your product.
Planning an event is not easy, the good or bad of these materials will directly determine the effectiveness of the ads.
Facebook allows users to upload videos directly to their servers, but there are limits on size, and to be honest, this direct upload mode is much larger because of moving YouTube videos over.
And the picture uploaded on Facebook is preferably square, most suitable for browsing, the display quality of the picture will directly affect the dissemination effect!
Of course, Facebook will upload the proportion of image text has some requirements, I am talking about doing push posts, the text inside can not exceed 40% of the proportion of images, otherwise your ads will be stopped, asked to modify!
3. Pay attention to the length of the case
Facebook's information box reaches a certain length will fold up, pay attention to this length, length how much we have to try for ourselves, try not to let important content or purchase links fold in.
Don't think how diligent your customers will be unless your paperwork is attractive enough!
If you really can't express it, you can let the artisans make the paperwork and pictures into beautiful pictures to upload.
4. There must be fewer links in the content
Don't use links without them, so that visitors can browse your ads at the lowest spent time.
5. To speed up
This is an important way to spread, after all, you have limited friends, and this kind of advertising will not be many people to share with you.
So, use Facebook's push ads.
Suggested ads a week in advance, choose a good target audience, this place depends on your financial strength, financial strength determines what kind of group you choose, if limited can choose the precise group, search for your product or use your product specific groups, will find a certain number of labels, Facebook will put ads on the label of customers.
For example, because I often post about Amazon on Facebook, or discount links, my messages include ads about Amazon services, such as brush reviews, which is precision targeting.
Given the nature of Father's Day, you can choose a wider group because he has gift properties.
You can even set discounts on a few more products, push them separately, and choose different audiences, different paper crimes.
You have to calculate to understand your input, and then calculate how many products to sell to recover costs, after all, there is a ROI concept, of course, the promotion of new products is a marketing input, through discount sales to enhance the listing ranking, to get natural sales is also a positioning;
6. The most fundamental thing is to understand consumer psychology and consumption habits
Who would be your customer under normal conditions? What age? What gender?
Is the person who bought it a dial with the person who used it?
Does your category already have a very mature habit of buying online? It's still a very small number of people who buy online.
If most people buy from offline, for what?
What do we do to make it possible to move them offline?
Are the big brands in our category mainly online or offline?
On all kinds of holidays, our products will not be used as gifts to friends or relatives, if not, why?
How can I make our products a gift? How do I write a paper?
Don't ask me these questions, my products I dare not say I have fully found the answer, that's why we're going to the United States, to the consumer, to the store, to see what the consumer is like.
Offline layout ideas we have been very clear, just need to steady down, and the money earned online is enough for us in the United States to carry out large-scale offline marketing, brand road is not easy, but we try to take every step of the way down-to-earth! (This article has been transferred from JAC Foreign Trade Practice)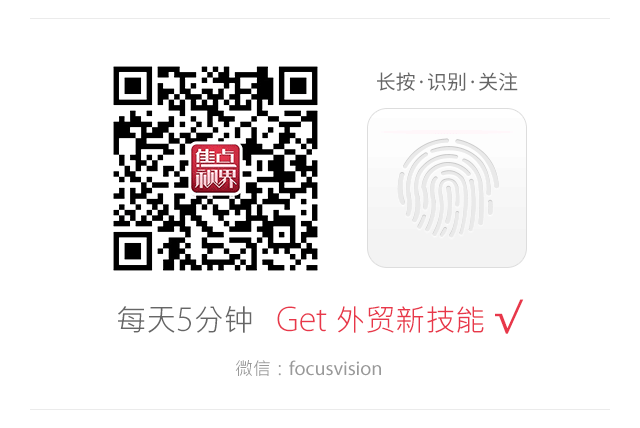 ---