A marketing bible for advertising on Facebook
For those who have browsed an item but have not chosen to buy it,"Secondary marketing"It's a great choice, but you need to reanalytate and position the attributes of these invisible customers.
Relying on slogans and slogans to shout, this is the traditional marketing era means,New media marketing is like an online party.
Be careful"5" number. Once an ad appears five times, people stop following your ad.
It is better to cast widely than to be accurate。 Think carefully about when and what platform your ads are running, and who your content is targeting, watch your performance closely, remove ineffective ads, and avoid wasted investment.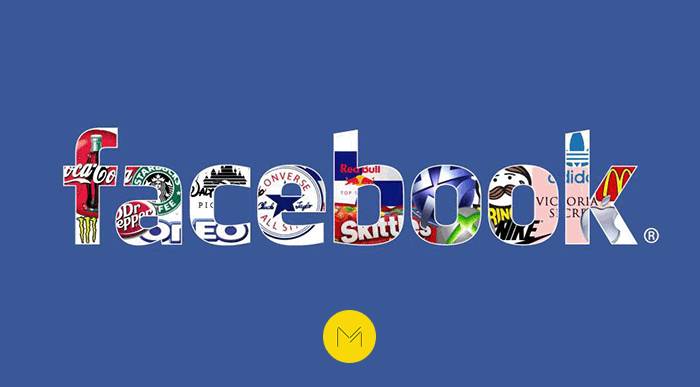 Advertise on Facebookof the
7 lessons
Synthesis: Digital think tank
Network.Network marketing is not a new concept, with a long history of window advertising has long caused people's disgust. Mobile social media such as Weibo and WeChat are now the new ground for marketers, and if you happen to want to advertise on these new media platforms, read the seven experiences shared by Facebook's advertising agency, Advertise Mint, to get a glimpse of new media marketing strategies from a professional perspective.
"Secondary marketing" be the industry's first choice
As a business you may have had this experience: thousands of people click on the same site, but a product can not be sold, how to do? The answer may be: re-advertising these people, the so-called "Remarketingwould be a very efficient choice.
"Generally speaking, these people are actually the most likely to buy," says Brian Milt of AdvertiseMint. But to further stimulate purchases, merchants may need to embed 'Facebook Pixel' on their pages. "
Facebook Pixel? In fact, it is a JavaScript code, embedded in the site, it can help the site according to the needs of advertising activities, measure, optimize and build an audience, help merchants to obtain and analyze user information, and then these click on the site but did not buy the behavior of the invisible customers to accurately target, forming a more efficient marketing campaign.

Set up a "lookalike audience"

In Facebook's advertising campaign, there is a concept called "Lookalike Audiences"(Lookalike Audience)。
For example, some users add items to their shopping cart but end up not checking out, which means they've abandoned the cart, and you can design Pixel to grab their information. In this case, Facebook can find users who have abandoned their shopping carts, giving priority to serving ads to looklike audiences on pages they've visited and added to them.

Communicate with people, not shout at them

Traditional marketing methods, namely outdoor billboards and station billboards, may be a high-quality platform for displaying brand slogans and delivering messages. In the digital world, however, slogans are not necessarily useful.
Social media provides a platform for businesses to open conversations with customers. Imagine advertising on Facebook as if you were at a party, not bombarding them with aggressive messages, but giving them a small amount of information to get involved and start your exchanges with me.Like a party chat, send a message in words and instructions in the voice of ordinary people。

Popular on hot spots

Facebook has its own unique approach to ad display. If your topic is controversial or hotly debated, advertising will make a huge profit. The easiest way to find hot topics is to look at the content in Facebook's "hotspot" area.
If hot topics are related to your product or brand, you need to keep an eye on them. Be prepared to engage in the topic again, on the other way, pointless hot-button publicity does not effectively build a brand image, and will conflict with the 3rd experience of "maintaining a sincere dialogue between people".
Follow how often ads appear

"5" is an unsoplainable magic number for merchants. Once your ad appears five times, users stop paying attention to your ad, the cost-per-click and actual performance start to drop, and your ad relevance score drops.

Correlation ratings can help you save money

The relevance score shows how much positive and negative feedback users get from their ads, with a score range of 1-10. When you get a score of 10, that means Facebook users think your ads are very close to their needs. In this case, Facebook lowers the bid price and gives back to the advertiser. Therefore, as a business, the most important principle is to try to reach 10 points.
The way to ensure that your ads are rated well is to think carefully about when and on what platform your ads are running, and the groups that your content is targeting. Merchants need to remember that to limit the specific audience range, do not be afraid to do exclusion. In short, the more your content fits in with your audience, the higher the relevance score.

Learn how to deliver,And waste to say bye
According to Milt, many customers find them with the idea of advertising campaigns because they think "advertising themselves may not be effective." The saddest thing is that they waste thousands of dollars unknowingly.
But the truth is that with ads, Facebook defaults to posting across the social network, including Instagram, Facebook's right-hand side bar, Instant Messaging and Audience Network. However, not every business can make money in this way, so you have to watch the results closely.Remove ads that don't work。
Whenever you encounter unfamiliar options or entries on the ad management platform, be sure to familiar with them and omit all the steps that waste money. For example, Facebook often has Advanced Options or Settings, remember to tap options, turn them on, and make sure they're closely related to your ads. Each option is critical.

This article is compiled from:
《After Spending Millions, Here are the Top 7 Lessons from a Facebook Ad Agency》/ Inc.
This article is not authorized and is prohibited from reprinting in all its forms. Reprint and content cooperation, please send a private message to WeChat background. 
---