Facebook . . Money can't be spent in vain, 9 ways to judge the effectiveness of advertising
One-stop solution for cross-border brand marketing
Phone:18515697258 (with WeChat)
QQ:2573234826
Long press to identify QR code attention, understand consultation!
In addition to checking ROI frequently, what metrics should you track to determine the effectiveness of your Facebook ads?
Today, we'll show you nine ways to analyze and evaluate the effectiveness of Your Facebook ad campaign
When you're running a social media campaign, you can measure how your ads are viewed by looking at these two KPIs:
Touch: The number of people who see your ads
The importance of these metrics depends on your campaign type and goals. For example, campaigns optimized for link clicks don't necessarily need to measure brand awareness, but campaigns optimized for brand awareness need to measure.
The reach of exposure needs to be viewed frequently. If you reach 1,000 people and your content gets 10,000 impressions, the average person in your audience sees your ad about 10 times.
Showing the same ad to people multiple times can cause fatigue or bore your audience, causing them to click "hide ads" and mark them as duplicates. Your ad relevance score drops, resulting in higher CPC COST per CLICK and CPM per thousand impressions.
In short, your entire campaign will cost more because the algorithm thinks your ads are irrelevant and you'll need to pay more to reach your audience.
Engagement metrics are relevant to people's interactions with your posts, such as:
The importance of these metrics will depend on the campaign type. For example, campaigns optimized for conversions should pay more attention to currency metrics, and campaigns optimized for crowd reach will prioritize these engagement KPIs. Because "like" and "share" can increase the natural reach of advertising.
Higher engagement can show social ad algorithms that your content is attractive, providing the platform with a greater reason to show your audience your ads. Social media platforms also want to ensure that users have a good experience on their sites, and low-quality advertising clearly doesn't do that.
Monitor click-through rates
The click-through rate (CTR) for social media campaigns is the percentage of people who click on a link after watching an ad, such as facebook ads with an average CTR of 0.9%.
CTR is an important indicator of advertising quality. The more people click on the link, the more relevant and attractive your ads become. In addition, high CTRs typically save money in campaigns that pay for displays.
For example, if you start a campaign that pays $1 per click and gets 30 clicks from 1,000 impressions, the total cost for the entire campaign is $30. However, when you pay $20 for every 1,000 impressions and get up to 5% click-through rate, you get a total of 50 clicks. Not only do you pay less for 50 clicks, but you get more interaction with less marketing.
To improve CTR, you can group paid Facebook campaigns. This option in Facebook's ad manager allows you to edit different parts of your campaign, such as titles, photo, or visual effects, to determine which variable will get better click-through rates.
Track recommended traffic from social media
It's important for any marketer to track website traffic. But when you're running a social media campaign, it's important to drill down into the field, starting with the recommended traffic you get from each channel.
Sometimes, social media ads or posts have different clicks than the actual number of people visited.
Suppose you're promoting a post on Facebook and someone clicks on a link in an ad, but exits the browser tab at the click. Facebook will think it's a click, but your site analysis won't start because the page hasn't loaded yet. These differences may mean that the ad platform displays more traffic than it actually gets.
You can verify recommended traffic from each social media channel by using analytics tools, especially when you use UTM parameters.
When you get traffic from social media channels, consider what happens when people click the "Visit website" button. Did they spend time on your site, interact with other pages, or just stay on the site for a few seconds before clicking the exit button?
If it's the latter, the bounce rate is high. Most people who visit the site through social media leave after just one page. Tracking bounce rates will make you more aware of the types of content you should share on social media.
Suppose your blog post How to Create an Application has a 10% bounce rate, while the Technical Guide to Creating Application Integration has a 90% bounce rate. This significant difference in bounce rates suggests that your target users may be more interested in entry-level content and not ready to be bombarded with technical terminology.
However, high bounce rates are not just a problem for the social media sector, they can also affect the entire marketing team. Because the bounce rate can have a knock-on effect on SEO, search engines will consider sites with short stays to be less relevant, affecting the ranking of search content.
Ask any social media marketer what their most important metrics are, and "conversion rate" is certainly the most common answer.
Conversion rates are the percentage of site visitors who turn into paying customers. No matter what campaign you launch, your goal is to get more conversions and get long-term returns.
You can use your ad platform or website analytics tool to track conversions for paid social media campaigns. According to the study, Facebook's average conversion rate is about 4.7 percent, surpassing other platforms such as Instagram, Twitter, Pinterest and Snapchat.
Which social media ad essays and visual effects produce higher conversion rates is also worth a grouping test. You may find, for example, that the word "now" creates a sense of urgency that promotes transformation. But only after testing.
Calculate the cost per conversion
Tracking the cost of each conversion can help you determine whether you can continue to run ads on social platforms or generate a return on your investment.
You can calculate the cost per conversion by divided the total cost by the total number of conversions. If you spend $100 to get 5 new customers, the cost per conversion is $20.
For further analysis, the average revenue per user (ARPU) can be calculated. If your customer can bring in $500 in his or her lifetime, the $20 pre-order cost is nothing. But if you get customers who spend $5 a lifetime on $20 per conversion, there's no point in running these ads.
Analyze assisted conversions
Social media is one of the ways some marketing methods are notoriously hard to track. Although it doesn't always lead to direct conversions, it helps a lot to convert from other sources. For example, someone might click on an ad to enter your site and then leave, but he did more research and eventually converted.
Social media marketers are often confused by differences in conversion reports on ad platforms and their analytics accounts. This is often because social media platforms use "first attribution" and when visitors first arrive from social media to the site, the conversion is due to advertising.
However, if a visitor clicks on an ad first, they return to the site through a natural search at the time of purchase. In this case, you can use some analytics tools, such as Google Analytics. Use the Assisted Conversions report to find examples of social media-assisted conversions, find customers' shopping paths, and analyze which platforms are better for assisted conversions.
Determine the return on investment
The Social Campaign's Return on Investment (ROI) will tell you if you've earned back the money you've spent. If you spend $100 on ads and generate $250 in sales through campaigns, your ROI will be 150%. (also known as return on advertising expenditure or ROAS)
Most social ad platforms have a column that shows the ROI of your campaign throughout the process. If the ROI is positive, there is a payoff for advertising on that channel. However, if the ROI is negative, it is a waste of money that may require the following adjustments:
Modify the ad itself, such as visual effects and documentation

Change your target audience
When you make these changes, remember to close campaigns with poor ROI so you don't waste more money on them.
The content of the article is reproduced from the Network
Infringement and deletion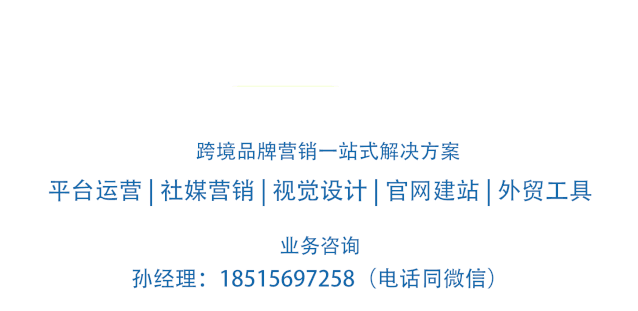 ---