FB Update . . . Facebook's ad quality reporting feature goes live; Facebook Shops feature details it.

Facebook's first week of June product updates are fresh! Come and watch with Facebook agent Yino Link Eno.
Overview of product updates.
Facebook launches images of multilingual/country.This.localization.

Introduction to the Facebook Shops feature.

Instagram began testing IGTV ads.

Product quality report online.

Facebook continues to launch the COVID-19 guide.
Facebook launches multi-language/country images.

Localization.

If your business involves multiple countries and regions, you don't have to set up separate directories for each language or country or region. You can set up a home directory for the default language and country, region, and then use the secondary data library to add localized inventory information to it. This kind of directory is called a localized directory.You can use localized catalogs to create localized dynamic ads that show users the correct inventory information and prices for the language in which they are speaking and the country and region in which they are located.
To use this feature, you need to prepare the following:
Create a directory for the default language and country. The default language is the language your customer uses most often, and the default country is the primary country in which you do business. Set the default language and country of the catalog in the settings of the catalog management tool.
Create a data library file with product information for the default language and country and upload the file to the catalog. Note: To run dynamic ads, make sure that each item in the data library is numbered the same as the item's content number in the Pixel pixel code.
Click on the link for details.Learn about this.Function.
https://www.facebook.com/business/help/2144286692311411?id=725943027795860
Introduction to the Facebook Shops feature.

Facebook Shops will combine some of its shopping features to enable businesses to build a unified online store platform that can be accessed through Facebook or Instagram.
Checkout will enable in-app purchases, while deeper integrated messaging will allow customers to chat with businesses via WhatsApp, Messenger or Instagram Direct.
When Facebook Shops launched:
Phased launch, currently Chinese sellers can not use, specific time Facebook agent YinoLink Eno will be the first time to inform everyone.
How Facebook Shops Work:
Your Instagram Business Page store or Facebook Page store will automatically convert to a store.Before you set up your store, you'll need to receive an email or notification that you can now start using the Facebook Store. Businesses with bound Facebook Page stores and Instagram business pages may be eligible to open the same store on Instagram and Facebook.
You can create a range of products to customize stores and engage customers.You will need to go to the e-commerce management tool to customize your store and create, arrange and customize the product series. Each product line requires a name, description, and cover material, and can contain 6 to 30 items of your choice. You can divide your products into different theme syllabees, making it easy for customers to find the right item for them.
Stores showcase your brand and merchandise with a native mobile experience.After you publish a store, customers will find your store through the Facebook or Instagram app on Apple or Android devices. Customers will view your store in full screen and enjoy an immersive experience, and your product range will be presented to customers as personalized products.
Stores are aligned on Facebook and Instagram.。 Facebook's app has a unified store customization feature. This means that if customers can access their storethroughthrough through your Instagram and Facebook Pages, your product line may be visible on both Instagram and Facebook. If you bind a Facebook Page store to your Instagram business page, customers can access your store via Instagram and Facebook.
The store's impression on Facebook and Instagram looks like this: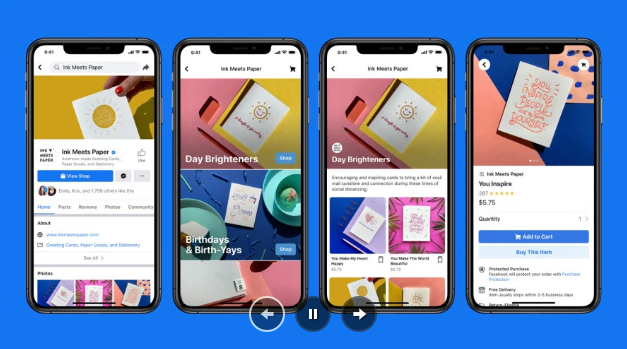 Instagram began testing IGTV ads.
On May 27, Facebook announced that it was testing IGTV ads, an immersive, built-in mobile video ad similar to the long-form video feature that allows it to play long videos and ads in long videos after viewing for a while. The creators of this video can test together the benefit-sharing program.
Facebook's ad quality reporting feature goes live.
On Facebook Business Management, click on the Business Manager settings, select the quality of your account content, and you'll see your ad quality and improvement comments. Here's how:
Facebook continues to launch the COVID-19 guide.
Facebook's Business Resource Center provides COVID-19 guides to help companies "recover." Facebook will share the latest news, resources, FAQs and insights here. 
For more information, click on:
https://www.facebook.com/business/resource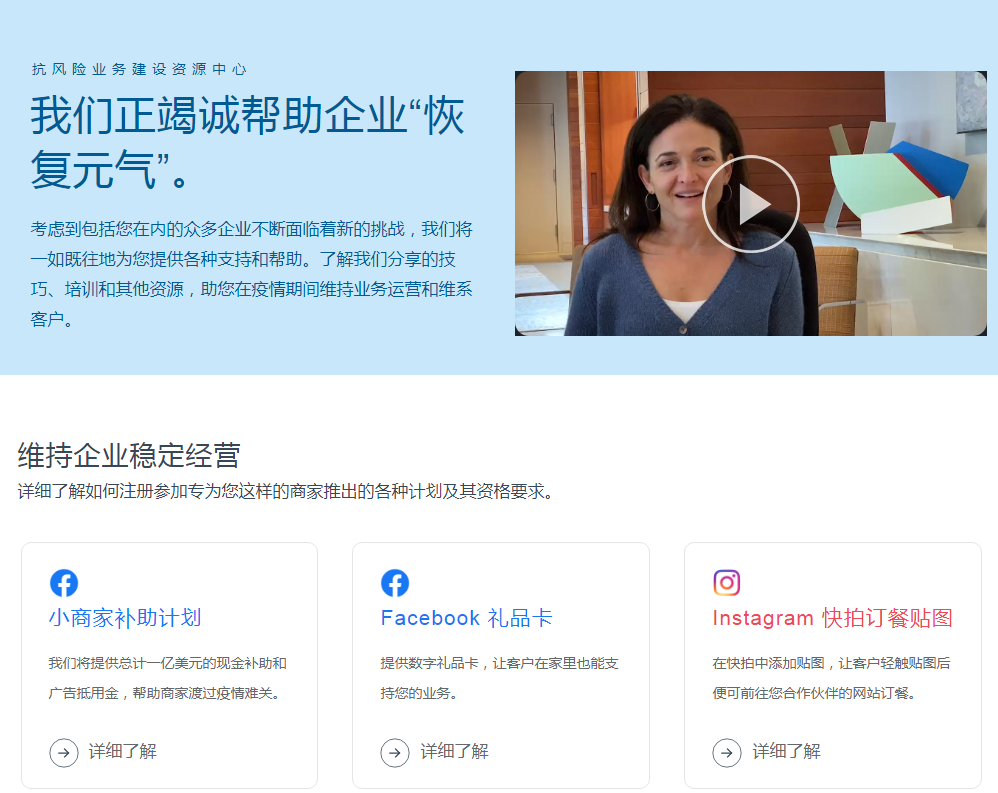 YinoLink Eno.
The above is Facebook agent YinoLink Eno for you to sum up the June Facebook product update content, if you have any questions can leave a message to us, or contact WeChat: yinolink, we will help you solve oh in the first time.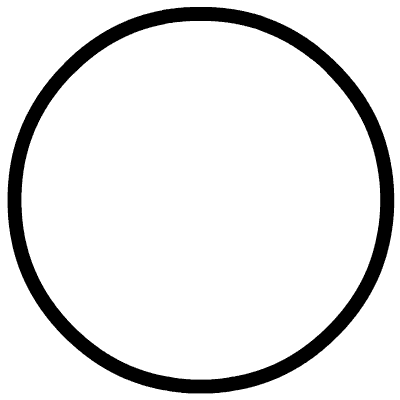 Stamp the original, free "open an account" !
---